Myra Mortega
Myra is a writer and an editor. She has penned…
Who says masturbating is just for guys? Most of us were told that touching ourselves will make us less ladylike, but that couldn't be any less true. After all, it's just a normal part of sexual development. Having an orgasm is such a wonderful thing, and we don't have to miss out on it just because we don't have partners. Plus, nothing is more empowering than being comfortable in your own skin, knowing yourself, and telling your partner how you want to be pleasured.
But the advantages of masturbation do not end there. Do you know that there are tons of health benefits that come with it? Take a look at the list below!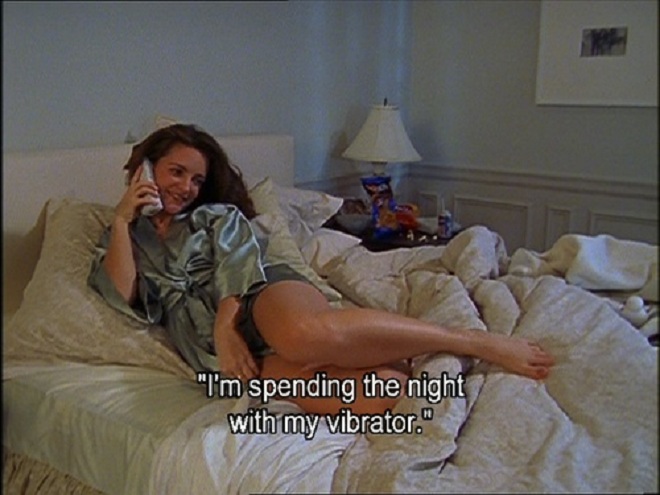 1. It will help make things better down there.
Doctors require Kegel exercises for a reason: they make your pelvic muscles stronger. Your pelvic muscles hold your uterus, among other things, so it's important that you keep them in tip-top shape. According to Cosmopolitan, self-pleasuring could also help strengthen the pelvic muscles! How great is that? It's like hitting two birds in one stone.
2. It could ward off cervical infections.
The Independent reports that masturbation activates a process called "tenting," where the cervix opens up whenever you get sexually stimulated. Tenting enables cervical fluid flow, which could flush out those that could have bacteria. Speaking of infections, masturbating could help prevent yeast infections as well.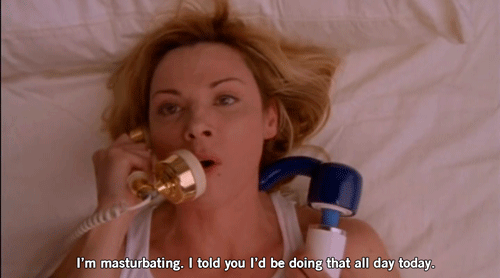 3. It could also keep your heart in tip-top shape.
One of the benefits of exercising is that it keeps your blood pumping, and self-pleasuring could do that to you, too. According to the Women's Health Network, getting your regular fill of Os could actually help lower your risk of getting coronary heart disease and even type-2 diabetes.
4. It could help you release tension.
We women have to deal with stressful things every day, so it's only understandable that we could get really tense at the end of the day. Now, we know that all that pent-up tension is not good for our health, and until we get an awesome masseuse on call every single day, we could just deal with stress by taking matters in our own hands. Remember what Elle Woods said in Legally Blonde? "Exercise gives you endorphins. Endorphins make you happy." Well, guess what? Your body also releases those happy hormones whenever you have a rocking time in bed! Getting your regular fill of endorphins could greatly help alter your mood, and it will also help you sleep better. If that's not a fantastic way to de-stress, we don't know what is.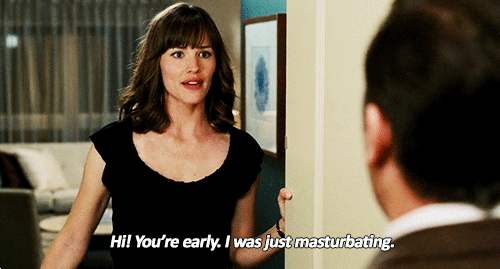 5. It could do wonders for postmenopausal sex.
Your body will go through several changes during menopause, and your sex life could also get affected by these changes as well. According to WebMD, sex could be painful after menopause, as the vagina could end up becoming narrow. Masturbating, however, could prevent that and actually improve blood flow.
6. It could make you more confident.
It is liberating to discover what actually works for you in bed, and masturbating could help you do that. Cosmopolitan reports pleasuring yourself could help you improve your confidence and that when you do, "you cultivate very good feelings with yourself, and you can transfer that to the rest of the world." Having a more positive perspective could help you maintain a healthy self-image and give you a confidence boost, and it's one more benefit that you could get from pleasuring yourself.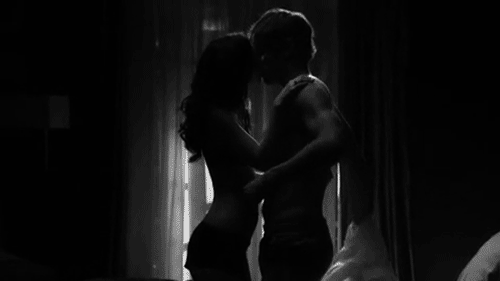 7. It will improve sex with your partner.
Self-pleasuring on its own is great, but it will definitely make sex way better. Nothing is more sexy than a woman who knows what she wants—and masturbating could help you get a head start in that area. It allows you to get to know your body more, so you'll have a better idea how you want to be touched. Guys might not always know how you want to be pleasured, so knowing how to do just that would definitely help make things easier for the two of you. It would also make you comfortable in bed, so you could definitely get all that awkwardness out of the way.
Myra Mortega
Myra is a writer and an editor. She has penned speeches, magazine articles, educational materials, and online content. She enjoys traveling, doodling, taking photos, and laughing to "Friends" reruns.