Marian Bartolome
Marian is an interior designer turned freelance writer who loves…
Summer has definitely sunk its claws into Metro Manila. Just a quick walk out in the sun sends our sweat glands working overtime. And then, there's the humidity. The air's so thick at times that it weighs against our skin and makes it hard to breathe.
You know what else makes our respiratory functions lag? Hot men—especially when they're drenched in water. There's something so sexy about how those droplets trickle down their skin and how their clothes cling to their bodies, delineating every hard inch of muscle. Of course, we wouldn't mind them ditching their shirts either.
So in lieu of giving you a real tall, cool drink of water, we give you the next best thing. Say hello to these wet hotties who make drenched look oh-so-good. These GIFs may just get you daydreaming about taking them to the shower. Or to the beach. Or anywhere, really. Don't say we didn't warn you!
1. Chris Hemsworth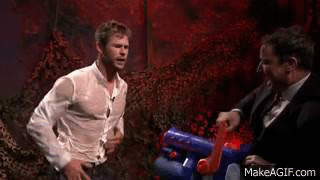 This Aussie's so hot, he needed a major spraying down in front of a live TV audience. As much as we love Chris, we totally rooted for Jimmy to beat him at Water War—because THIS.
2. Liam Hemsworth
Younger bro Liam takes it one step further by going sans shirt. Yep, nothing but water trickling down that fine bod of his.
3. Hugh Jackman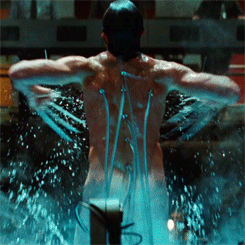 Fellow Aussie Hugh's not one to be ignored. He definitely slashed his way to our hearts with his talent as an actor and as a singer—and yes, with those rock-hard buns too.
4. Theo James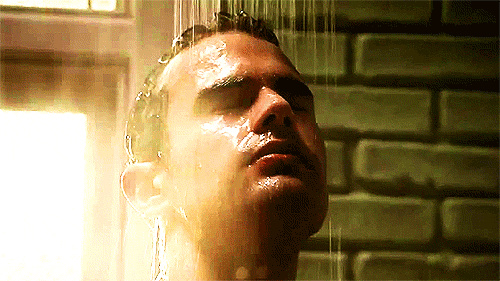 Proving the Land Down Under does not have monopoly on gorgeous men is this dashing Brit named Theo (aka Four). We're choosing to believe that the steam's from his smokin' self and not from the hot water.
5. Benedict Cumberbatch

Our favorite Sherlock-slash-Khan doesn't seem to be enjoying his shower, but we know we are. Who would've thought Benedict was hiding all that under his dress shirts and "jumpers"?
6. Alex Pettyfer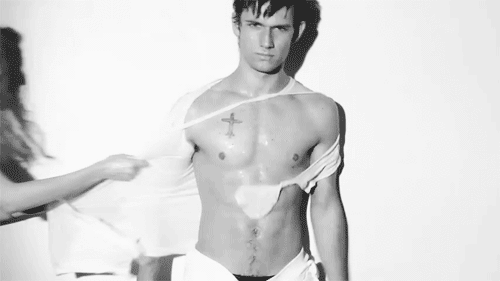 Speaking of pesky clothes, it seems like this faceless woman's sick of having Alex's lean torso all covered up. Girl, we totally support your enthusiastic efforts.
7. Alexander Skarsgard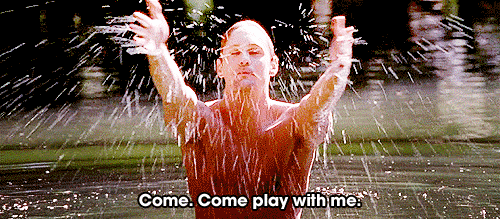 Unlike the previous Alex, this one's not shy about baring his bod, and he's really quite generous about sharing his space, too. This is us ready and willing to "come play" with Alexander anytime, anywhere.
8. Nick Jonas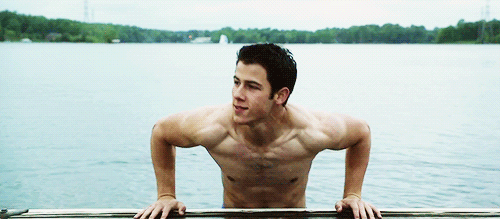 We still can't get over how little Nick grew up to be so darn ripped. We could watch him do this push-up maneuver over and over again while listening to him croon "Jealous."
9. Harry Styles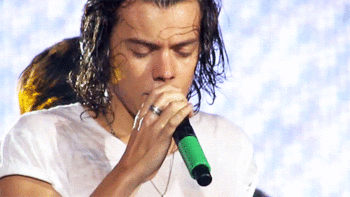 While we're on the topic on pop-star crushes, feast your eyes on the wonder that is Harry singing while wet. We're not quite sure if that's rainwater or sweat, but whatever it is, our boy wears it well.
10. Taylor Lautner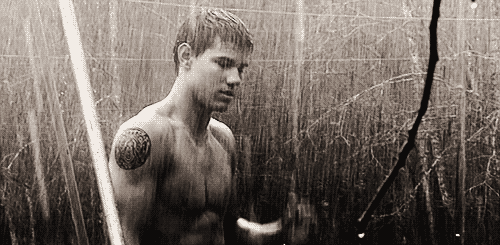 Not even that downpour's gonna kill Taylor's swag. Keep ruffling your hair like that, Taylor—we like it tousled (plus, that movement's really making those biceps pop!)
11. Brenton Thwaites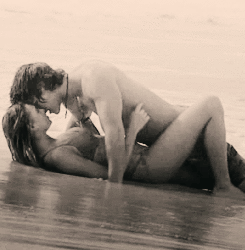 Remember that charming boy from The Giver? He certainly knows how to give a good beach kiss while protecting his girl from the onslaught of the waves, as a gentleman should. Color us jealous.
12. Ian Somerhalder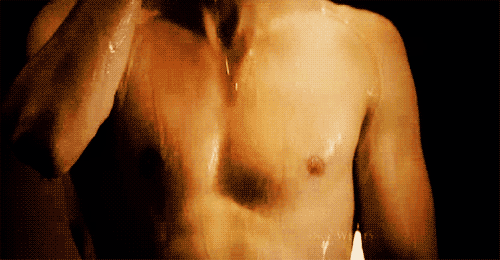 Now this is what we were talking about when we mentioned water tracing down a male body. If only Ian would slow down so we could savor this beautiful sight.
13. Tyler Hoechlin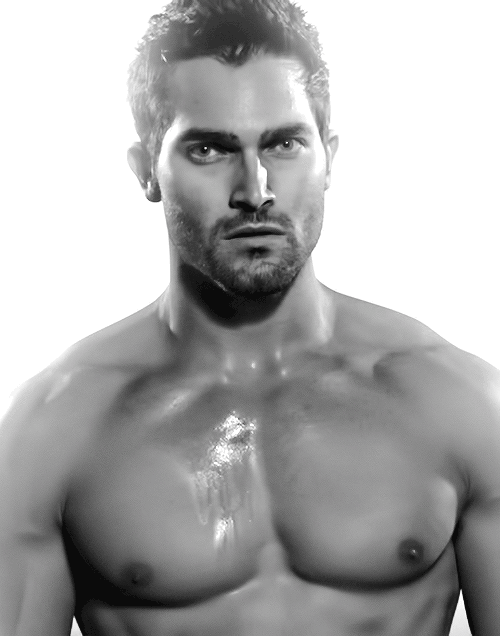 Okay, so this may not exactly qualify as wet. But, c'mon—it's Tyler Hoechlin with moisture adorning his jaw-dropping shoulders and chest! We think he's a worthwhile exception to the title.
14. Matt Bomer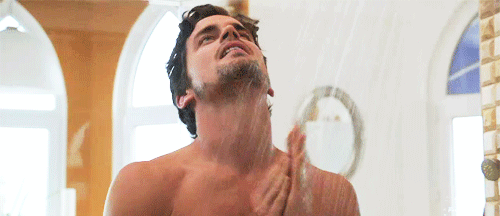 With this GIF, Matt proves that he can make anything look sexy—even the simple task of taking a shower. That expression on his dreamy face is pure temptation.
15. Jesse Williams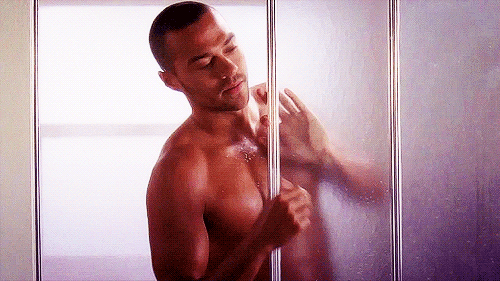 More shower goodness, only now it looks like Jesse's all cleaned up and ready to dry. Whoever that is he's gesturing to, do us and favor and DON'T hand him a towel. Just kidding. Maybe.
16. Eric Dane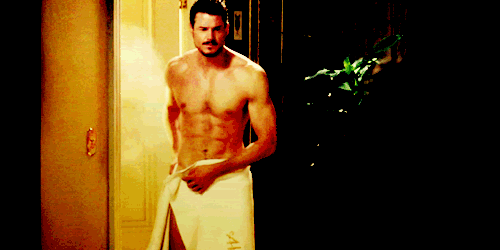 Dr. McSteamy seems to have no problem grabbing hold of a towel, but he does have trouble securing it around his hips (thank you, shower gods!) And yes, the steam behind him is on point.
17. Joe Manganiello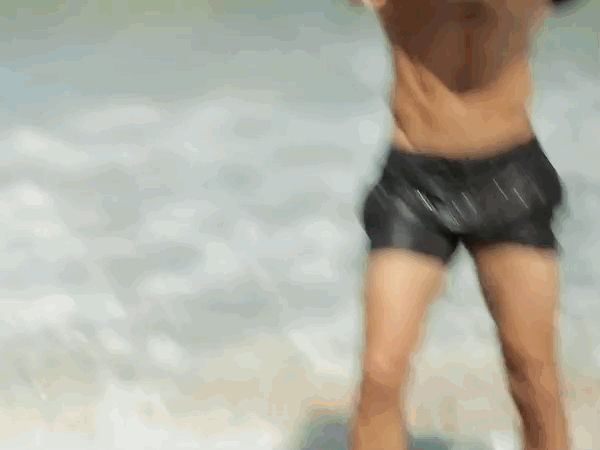 Did anyone just hear the sound of our jaws hitting the floor? If we had Joe at our nearest beach, we'd never even notice the beauty of the water! Now we're even more excited for Magic Mike XXL.
18. Ryan Lochte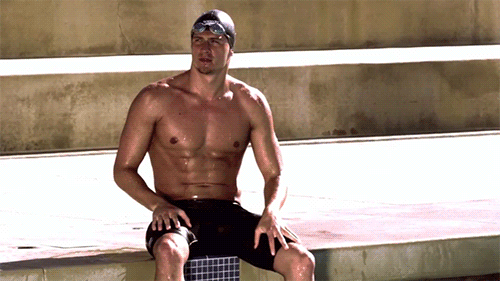 This competitive swimmer doesn't just win at the Olympics, he wins at rocking a swim cap, a pair of goggles, and a skintight suit as well. Ryan can breaststroke his way to us anytime!
19. David Beckham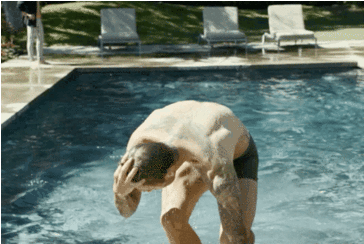 And just like that, we're breathing just as hard as Becks is. We love how he slicks his hair back as he ascends from the pool. As of May 2nd, he's officially part of the forties club, but in no way does his age lessen his sheer hotness.
20. Adam Levine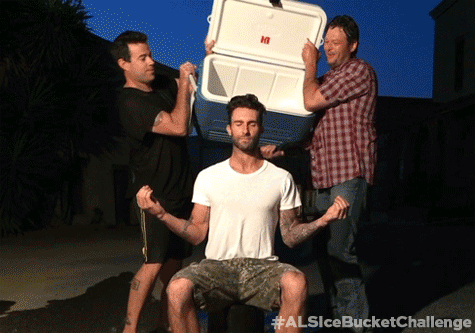 If this post did to you the opposite of what we promised in the title, here's a sure-fire way of cooling down from Adam, who manages to look sexy even as he's shivering from his version of the ALS Ice Bucket Challenge. To make the experience even sweeter, add some "Sugar" to the mix!
Marian Bartolome
Marian is an interior designer turned freelance writer who loves exploring the world on her feet and through her Kindle. Her favorite things to write about? Travel, lifestyle, coffee, and happily ever afters.