Marian Bartolome
Marian is an interior designer turned freelance writer who loves…
Looking for a good book to curl up with on one of these cool nights leading up to Christmas or to keep you company while you're waiting in line for the cashier? We've got you covered. Check out these new releases that will give you your dose of romantic thrills and remind you of the spirit of this merry, magical season.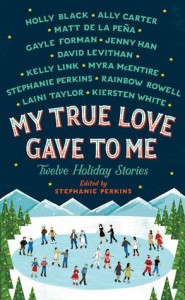 1. My True Love Gave to Me: Twelve Holiday Stories edited by Stephanie Perkins
Fans of young adult novels rejoice. This anthology combines short stories from twelve of the biggest names in YA, including Gayle Forman, Jenny Han, David Levithan, Rainbow Rowell, and Stephanie Perkins, all in one gorgeously designed book. Whether it's two strangers who share a New Year's kiss in Rainbow Rowell's Midnights, a girl who falls in love with the voice of a boy in a Christmas tree lot in Stephanie Perkins' It's a Yuletide Miracle, Charlie Brown, or a Jewish boy who brings Santa Claus to life for a troubled little girl in David Levithan's Your Temporary Santa, you're sure to find a story—or twelve—to captivate your heart no matter your age.
Purchase My True Love Gave to Me on Amazon or Barnes and Noble.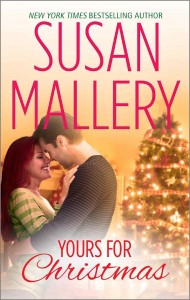 2. Yours for Christmas by Susan Mallery
In this short yet satisfying read, former National Football League star Kenny Scott finds his match in Bailey Voss. The problem is that she comes with a cute daughter in tow, and his past has made him wary of relationships with women, to say nothing of children. With the holiday spirit in full swing in Fool's Gold, California, Kenny's resolve breaks, and he finds himself fighting for a family to call his own.
Purchase Yours for Christmas on Amazon or Barnes and Noble.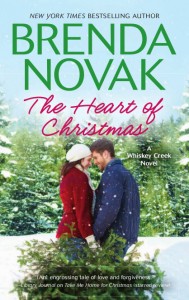 3. The Heart of Christmas by Brenda Novak
Eve Harmon has been waiting for her happily ever after all her life, and as Christmas draws near and her friends pair up with their significant others, it only makes her feel even lonelier. Then a stranger arrives in town. Sparks fly between the two of them, but will his mysterious past stand in the way of Eve finally getting the ending she deserves?
Purchase The Heart of Christmas on Amazon or Barnes and Noble.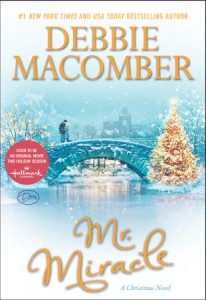 4. Mr. Miracle by Debbie Macomber
Twenty-four-year-old Addie Folsom is back in Tacoma. Her plan? To get her college degree and straighten out her life. She didn't factor in her childhood nemesis Erich Simmons being her neighbor. Addie's determined to steer clear of him, but thanks to a meddling guardian angel, she and Erich end up spending Christmas together, and they realize that sometimes, opposites do attract after all. Read this heartwarming tale before it premieres on the Hallmark Channel!
Purchase Mr. Miracle on Amazon or Barnes and Noble.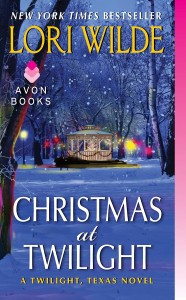 5. Christmas at Twilight by Lori Wilde
Delta Force Operator "Hutch" Hutcherson returns to Twilight, Texas, for the holidays to find his home occupied by a beautiful stranger who introduces herself as Jane. Despite his attraction to her, Hutch keeps his hands to himself as they settle in as unlikely housemates…but then he discovers that her real name is Meredith Sommers and that she's hiding from her abusive ex-husband. Can Hutch keep her safe and win her heart before Christmas comes?
Purchase Christmas at Twilight on Amazon or Barnes and Noble.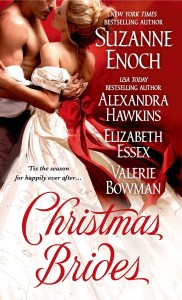 6. Christmas Brides by Suzanne Enoch, Alexandra Hawkins, Elizabeth Essex, and Valerie Bowman
If historical romance is more your speed, check out this anthology featuring four best-selling authors. Immerse yourself in the drama 0f Regency England as four couples come up against storms, fortune hunters, and unwanted suitors to find true love in each other's arms.
Purchase Christmas Brides on Amazon or Barnes and Noble.
Marian Bartolome
Marian is an interior designer turned freelance writer who loves exploring the world on her feet and through her Kindle. Her favorite things to write about? Travel, lifestyle, coffee, and happily ever afters.