Dyan Carolino
Dyan is a 25-year-old writer with a sense of humor…
"Uso pa ba ang harana?" That's the first line from the Parokya Ni Edgar song "Harana," and it basically sums up the "disappearing" old school Filipino way of courting a girl. Between mobile phones, social media, and the influx of Western ideas when it comes to dating, some say the tradition of "panliligaw," or courtship, is nearly extinct in today's relationships. Aside from harana, we can hardly see the other old school ways of courtship, such as paninilbihan, where a suitor does chores for the girl's family to prove his love for her.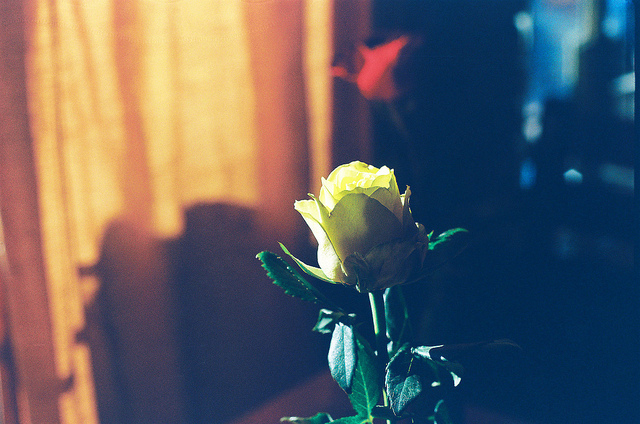 But contrary to what many people believe, the tradition of "panliligaw" is actually not dead. It lives and thrives—but in different ways and in different forms. Pinoys have simply found other, more modern ways to pursue their love. In fact, some Filipinos keep the traditional, conservative way, while others embrace the more liberal practices. Others combine the two.
We talked to a few young couples, and asked them to share their own courtship stories.
1. Mikaela Sarthou & Oliver Saddi (Together 4 Years)
Mikee and Vhei's love story began 9 years ago when they were still in high school. They lived in the same area and bumped into each other while Mikee was eating at an isawan. "This isn't to exaggerate, pero I can still remember his eyes shined when he saw me eating that stick of isaw."
The next day when she came to school, one of her classmates asked, "Mikee, pwede raw bang manligaw si Oliver?" Her classmates pressured her into saying yes, but she took it back after a while because she felt it was too sudden. They were then dubbed as "The One-Hour Couple" at school.
After the incident, the two became best friends. Right after high school, Vhei went to live in the United States. "At that time, while he was over five thousand miles away from me, he asked if baka pwede na niya akong ligawan. I said yes, and he did the sweetest things kahit malayo kami," Mikee, now working as a copywriter in Makati, said.
"Fast forward, four years after, we're set to be married and will soon have a child," she added.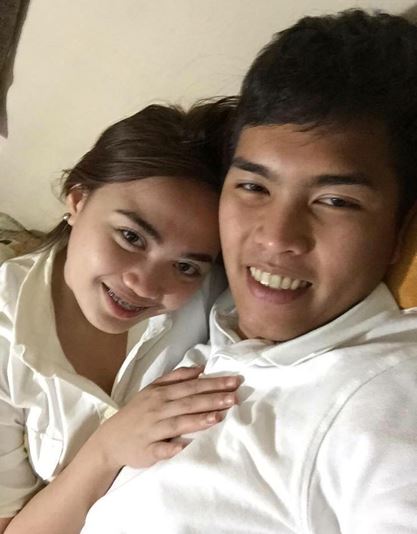 2. Kathleen Guinto & Jeremy Castillo (Together 2 Years)
Kathleen and Jeremy's love story started with milk tea. They were in the same college org, started to get to know each other in summer of 2013, and went home together from school during the first semester of that same year. One day, Jeremy asked her to go to a milk tea place in Banawe. A few months later, they started dating.
"Pinag-aawayan pa naming kung saan doon 'yung courtship. Sabi niya, 'Ito. Courtship. Araw-araw courtship'," Kathleen, who is now pursuing a master's degree in Biological Sciences, said.
"Courtship is not dead, because it continues way after a couple declares that they are a couple. Courtship, in my experience, is the simple ways a man tells a woman that he loves her every day. It need not be a grand gesture, it just needs to be true."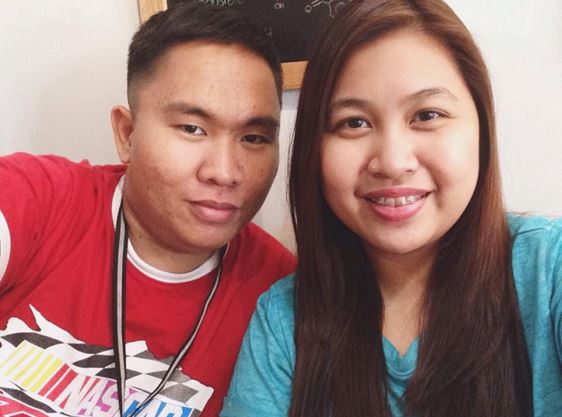 3. Charmaine Tan & John Racho (Together 5 Years)
Charmaine and John met at a high school interaction program (her school was exclusive for girls, while John's was exclusive for boys). It all started with a simple getting to know and an awkward dance number. After that, they got to know each other more through chatting and occasional meet ups during school fairs, and became a couple a year after.
"Panliligaw is not dead, but it has changed. It's just that things are much faster, and our expectations are affected by our peers, the culture, the environment and the media. It's not dead—it's just more complicated," John said.
[crp]
4. Rex Arga & Karissa Mabansag (Together 1 Year, 6 Months)
Rex and Karissa met when they were in high school. Rex has always been a bully to Karissa, and when they finally graduated from high school, they lost touch with each other. They didn't meet again until Rex's 22nd birthday, and they started dating soon afterward.
Although their relationship didn't exactly start with courtship, "Araw-araw ko naman siyang niligawan," Rex said.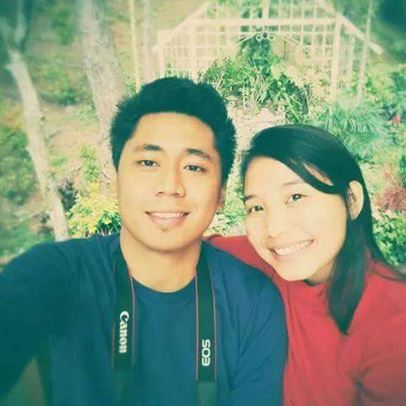 5. Kyra Porciuncula & Jethro Yatco (Together 8 Years)
Kyra and Jethro's love story started when they were high school sophomores. They started off as friends, helping each other with their own problems in life and love. "We didn't realize that we were already falling for each other, until it just happened," Kyra said.
"I think friendship is more important than courtship. It's the foundation of any strong relationship," she said. "In this day and age, I think the tradition of 'panliligaw' is still alive, albeit in different forms. Courtship still lives on subtly in those who are truly making the effort.
"Our current generation is often classified as the generation where romance died. The tradition has beenreduced, but really, it is still there," she said.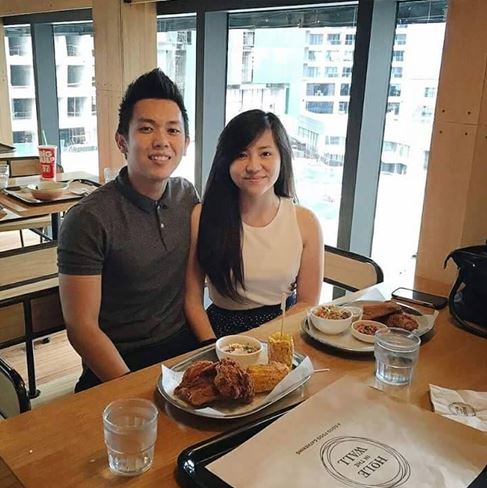 6. Patsy Carillo & JP Lazaro (Together 3 Years)
Patsy and JP were college sweethearts, and their story started when JP was running for the student council. Patsy's friend, who belonged to the same political party, dragged her into one of JP's room-to-room campaigns. A few months later, she ended up being a staff member for the student council, and JP asked a friend to formally introduce the two.
"Nagandahan daw kasi siya sa'kin. Haha. That's where it began. Things went uphill from there. We kept talking and we often hung out," Patsy said. "Through courtship, we were able to get to know each other better before making the big decision. Kasi di biro 'yung love."
"'Panliligaw' is not dead. JP is proof of that. There are still people out there who believe in how special you are. And they're actually willing to work to get to know you, your family, and your friends, all to get your trust and eventually your love, because they know you're worth all the risk."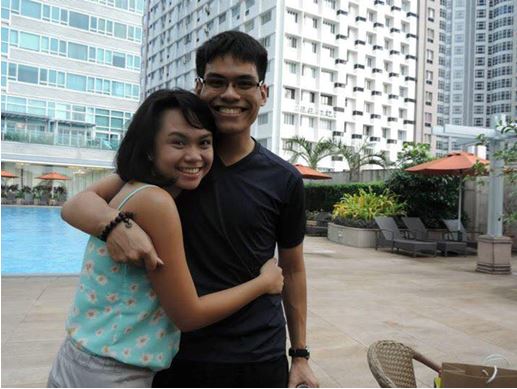 7. Chin Jongko & Jesfer Madlos (Together 7 Years)
Chin and Jesfer were high school sweethearts, but their love story did not start sweet at all. Chin shared, "He was a bully to me, calling me names and doing mean things to get my attention. I didn't want to assume that he likes me. I thought that maybe he was just bored, until I finally got a text from him saying, 'Pwede manguyab ko saimo? (May I court you?)'" She said yes.
Chin made things official by using a "paper fortuneteller"v(a form of origami labeled with colors and numbers; inside are eight flaps, each concealing a message). "I made sure that whatever color and number he picks will lead him to one question: 'Will you be my boyfriend?'" Chin said.
"To me, courtship is a beautiful period in a relationship. It's the time when you can gauge each other's strengths and weakness, and it's the time when you can know what you're getting yourself into," she said. "And I think this tradition is not dead. It has only evolved through the times. It's very much alive and is found in the willingness of the person to know your demons and angels."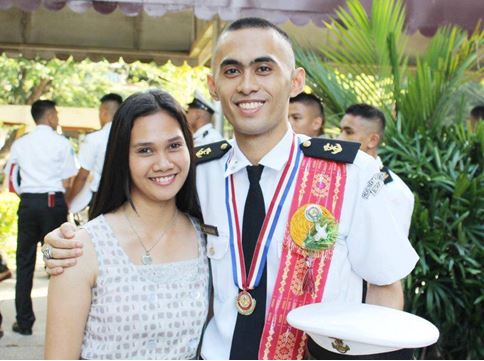 Do you have your own "ligawan" stories to share? Do you believe courtship is a dying tradition among Pinoy couples? We'd love to hear your thoughts, so leave a comment below!
Dyan Carolino
Dyan is a 25-year-old writer with a sense of humor of a prepubescent male. On weekends, she hibernates.