Katrina Tankeh
Writes, eats, and dances with an incomparable vigor but is…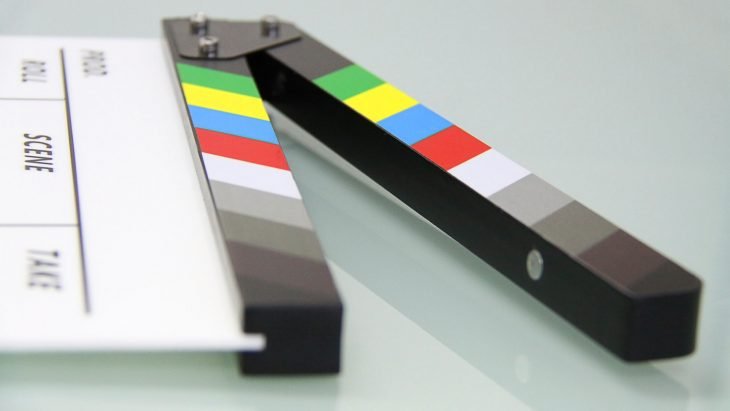 Affairs aren't romantic. But why are they so common in cinema? And why do we like them so much?
For as long as I could remember, cheating has been used as a trope to create conflict in movies that would most likely result in the two lovers ending up together. We've watched countless films about mistresses as well as forbidden relationships between a married woman and another man. Despite the wrongness of it, we still find ourselves rooting for the adulterous romance, even if we shouldn't.
Here are five films that you've probably already seen that romanticizes cheating (without you even knowing it):
Me Before You (2016)
Adapted from the novel of Jojo Moyes, "Me Before You" is a seemingly heart-warming love story between quirky aspiring fashion designer Louisa Clark (Emilia Clarke) and disabled, temperamental, and coincidentally handsome Will Traynor (Sam Claflin). It's charming, that is, until you realize Louisa is actually cheating.
The film introduces us to Louisa's long-term boyfriend Patrick (Matthew Lewis) who is also good-looking and has a passion for triathlons. Louisa feels distant from Patrick when he chooses to train for the triathlon instead of spending time with her. To distract herself from the sadness, Louisa forms a special bond with Will.
Although the film frames Patrick as a bad guy for not knowing about Louisa's penchant for bumblebee socks, he isn't a bad boyfriend at all. In fact, if I met Patrick in person, I would prefer him to Will who has slightly abusive and manipulative tendencies. But Hollywood will always make us thirst for the bad boys, especially if they're rich and moody.
Something Borrowed (2011)
This was supposedly a movie about a man who realizes that the love of his life was under his nose all along. But this is also a movie about a man who cheats on his fiancée with her best friend because he doesn't have the balls to go for what he really wants. Dex (Colin Egglesfield), according to my coworker, is one of the worst male protagonists in the history of romantic comedies. And I couldn't agree more.
13 Going on 30
I'll admit I almost missed this one. Matty Flamhaff (Mark Ruffalo) and Jenna Rink (Jennifer Garner) were the best of friends when they were children and met again for a grand adventure when Jenna magically transported herself to the future. I was so entranced by the chemistry between the characters and their "Thriller" dance-off that I had completely forgotten that Matty was actually engaged.
And even when the movie reminded me of their engagement, I still rooted for Jenna, which I realized was wrong.
You've Got Mail
Have you heard of emotional cheating? No? Watch this movie.
Actress Maricar Reyes talks about the negative effects of emotional cheating. What people could deem as harmless chatting or a few minutes over the phone could sabotage a relationship built on trust and commitment. That's basically what happens in "You've Got Mail."
Kathleen Kelly (Meg Ryan) and Frank Navasky (Tom Hanks) have a series of conversations through email without never having met each other. Both committed to significant others, the special friendship they form over the Internet should have raised eyebrows. But the movie doesn't portray it as such. Their blossoming romance over chat becomes the solace of their individual relationship issues instead of fixing what they had with the people they were with.
Titanic
https://www.youtube.com/watch?v=44vh3fncdzs
Re-watching "Titanic" as an adult broke my heart. And no, it's not because Jack (Leonardo DiCaprio) could have been saved if Rose (Kate Winslet) just scooted a bit more to fit both of them on the plank.
It's because I realized that Rose and Jack were having an affair. One of the most iconic love stories of all time was born out of – surprise! – cheating, and it sucks that people have overlooked that fact. Yes, Rose probably wasn't happy with her fiancé Cal Hockley (Billy Zane), but that shouldn't justify the adulterous relationship she had with Jack.
No matter the context, starting a romantic or sexual relationship with another person is something no one should applaud.
When will Hollywood stop romanticizing cheating? We'll never know. The best we can do is to sharpen the line between cinema and reality, never allowing the former to influence the latter.
Katrina Tankeh
Writes, eats, and dances with an incomparable vigor but is only really good at one of those things.