Karess Rubrico
If she's not writing, Karess reads, paints, laughs with her…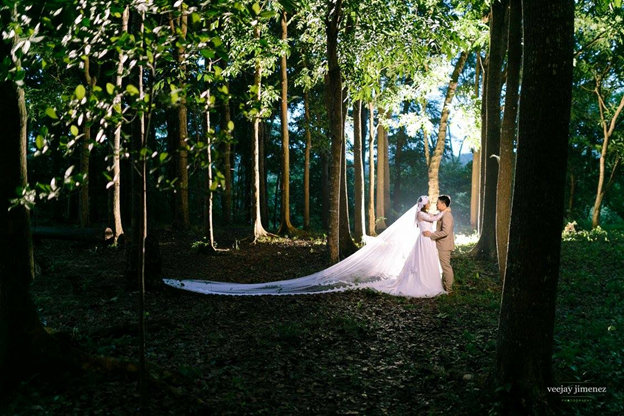 If you ask women what their dream weddings are like, chances are, they have all the details down pat: the theme, bridesmaids' dresses, songs, entourage, cake, and the venue.
Some couples choose wedding venues that have a significant memory for them as a couple. Others select the most convenient wedding venue there is. Why not try something that couples don't usually do — get married in non-conventional places?
Here are some venue and activity suggestions we encourage you to try for your wedding day.
One with nature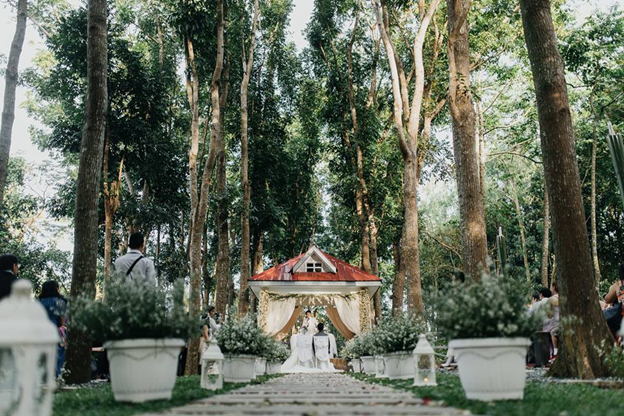 Celebrate being one with nature by exchanging vows in the middle of the forest. A forest wedding is very romantic and enchanting, and the trees add a rustic feel to your wedding.
The Forest Barn located in Alfonso, Cavite prides itself as the first rustic events venue in the Philippines. The site spans over six hectares, with a lot of surrounding greenery. The ceremony area has a hundred-step aisle leading to the wedding gazebo, bordered by trees that form a canopy. The barn can serve as your wedding reception area.
Contact The Forest Barn on Facebook for reservations and rates.
Paint my love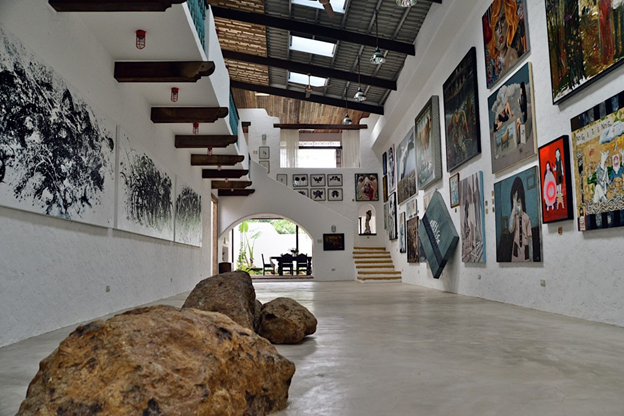 If you want something a little more unique, you can exchange vows with your fiancée in a museum. You won't need to spend on décor because you'll be surrounded by beautiful pieces of art, not to mention that museum buildings are typically well-designed and thought-out.
Pinto Art Museum is located in Antipolo with indoor and outdoor exhibits. Aside from weddings, couples can hold their pre-nuptial shoots in this inspiring location. The Metropolitan Museum along Roxas Boulevard also rents out their gallery for various events, including wedding receptions.
Your options aren't just limited to art museums. You can try the Philippine Army museum or even Museo Pambata to hold your ceremony and reception.
Under the sea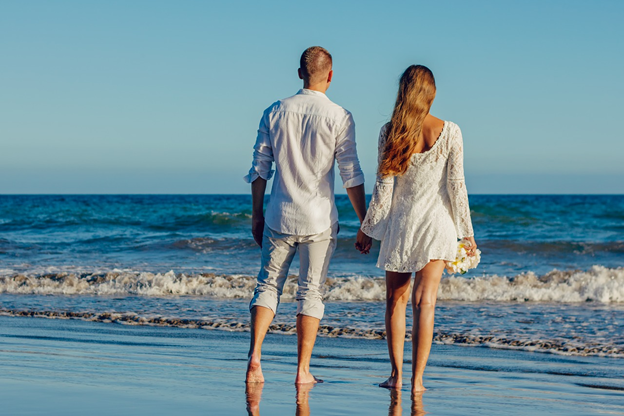 Go deeper into your commitment by holding your wedding ceremony underwater. You can arrange to be married while scuba diving. Since you can't talk — much less exchange vows — underwater, use diving hand signals or communicate through waterproof signs.
Eagle Point Resort in Anilao is a diving resort located in Batangas. Aside from beach wedding packages, the resort also offers diving packages that you and your fiancée may choose to use.
Your wedding day is a day like none other — it's the first day of your journey with your significant other as a married couple. Start your life as husband and wife with a wedding to remember.
Karess Rubrico
If she's not writing, Karess reads, paints, laughs with her friends, or takes photos of stray cats. Currently, she holds a healthy obsession for washi tape and bullet journalling.