Every day brings news of an ever-higher tally of new confirmed cases of COVID-19 in the country, as if we're aiming to beat the previous day's record. A year into lockdown, we recorded over 15,310 new cases in a day — the highest single-day tally.
If you have a fresh fear of the disease — reminiscent of your early 2020 anxieties — it's understandable. The frustrating pandemic response has kept us cooped up in our homes for over a year, only for things to go back to square one.
But as we ruminate over the failures (and selfishness and a lack of sense of urgency) of our government, we will continue to do our part in containing the cases. That includes staying indoors, unless the errand is essential. Fortunately, some services eliminate the need to go outside even for crucial needs.
Online grocery delivery is one such solution. Much like food delivery, shoppers count on the grocery staff to put together and pack their groceries, which will then be delivered to your doorstep. Grocery delivery is a win-win situation: fewer people are outside, businesses get continued support, and shoppers enjoy convenience.
So here's a list of online grocers you can use for your next grocery online delivery.
SM Supermarkets
Once you enter the site, you can choose the SM Supermarket that's nearest to you. You can shop for almost everything, from food to beverage to household supplies.  Shop online at SM here.
WalterMart
Just like SM, you can shop all of your household needs at WalterMart. You have the choice to have your groceries delivered, or you can pick them up from the store. Shop online at WalterMart here.
MetroMart
Unlike SM and WalterMart, MetroMart sources a number of stores, like Robinsons Supermarket, Watsons, Family Mart, and S&R, for its online grocery delivery. Shop online at MetroMart here.
PushKart PH
PushKart PH offers over 16,000 products sourced from a host of partners, such as Metro Supermarket, Fisher Supermarket, and All Day Supermarket. It also offers same-day or next-day delivery. Shop online at PushKart here.
Landers
Landers' online grocery delivery offers everything from produce to dairy to meat and seafood. It also delivers household supplies, pet care needs, and wine and beer, among others. Shop online at Landers here.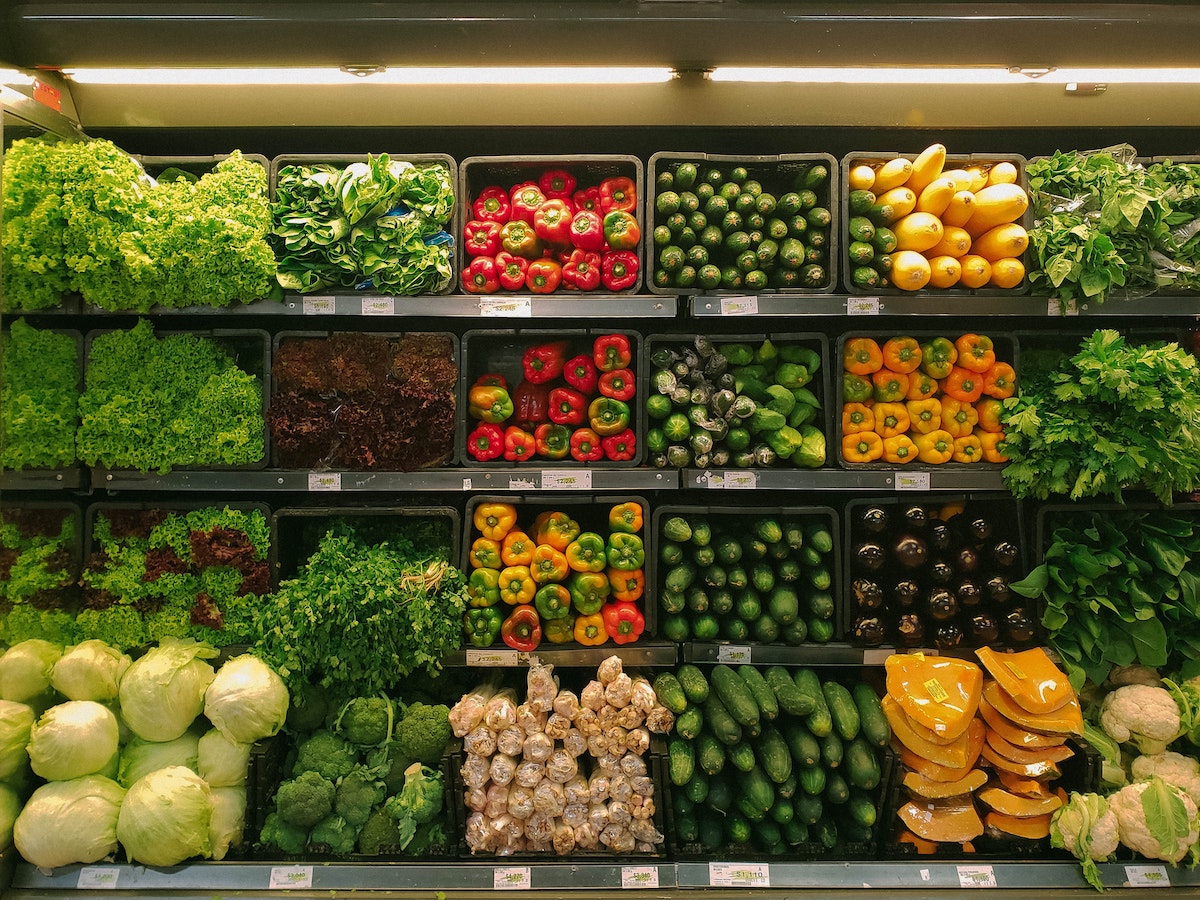 Real Food PH
Real Food PH offers a more curated selection, focusing on products that are labeled organic, keto-friendly, gluten-free, and zero-waste. It offers same-day delivery to Metro Manila via Lalamove. For order outside Manila, goods are delivered via LBC. Shop online at Real Food PH here.
Vegan Grocer
Vegan Grocer is your go-to grocery delivery for all things vegan. Its offers are all vegan, plant-based, meat-free, dairy-free, and honey-free. The Vegan Grocer doesn't have its own website, but you can shop at their Shopee store or head to their Facebook page for details on list of products and delivery.
Try Vegan
For more vegan options and if you live in the south, Try Vegan in BF Homes does deliveries, too. The store frozen vegan meat products, pantry items (e.g., butter, patis, chickpea flour, etc.,), desserts, and nonfood items (e.g., soap, essential oils, and the like). Shop online at Try Vegan here.
Fresh Produce
Fresh Produce focuses on delivering fruits and vegetables, though they've recently expanded their selection to include meat. Goods are delivered next day via refrigerated vans. Shop online at Fresh Produce here.
Gerald PH
Gerald PH is a healthy and gourmet grocer, so you can shop for choice pork, beef, lamb, veal, sausages, fish, shrimp, shellfish, cheeses, and other delicious morsels. Shop online at Gerald PH here.
Don't forget to disinfect your groceries once they're delivered to your house. And leave a tip to our hardworking delivery personnel who make these conveniences possible.