Tash De Castro
Tash is often thinking of her next meal while palpitating…
As a person who wholeheartedly says, "Rice is life," I take pride in my contribution to keeping this country in the Top 10 Consumers of Rice in the World. However, a continuous battle with a pandemic has made everyone more mindful of their health.
With more individuals looking to stay in better shape by becoming conscious of what they do and consume, it's no surprise that they've started to dissect their diets and switch ingredients out for more nutrient-dense options.
In this article, we've listed down five homegrown healthy substitutes for rice. Keep reading to learn more about them!
Adlai
My first encounter with adlai was when I was sent to Mindanao for work. A former boss's family had these grains as a staple for their meals. Needless to say, my life changed at first bite and since then I've kept a steady supply of these grains at home.
Adlai or Job's Tears is a grain that's endemic to the Philippines with most of our supply coming from Northern Mindanao. This grain is known for being an excellent source of dietary fiber, protein, and calcium. It's also known to score lower than brown rice on the glycemic index.
You can use adlai for your meals just like rice. If you're looking to switch out your risottos and paellas for a grain with a little more bite, adlai is the perfect replacement for rice.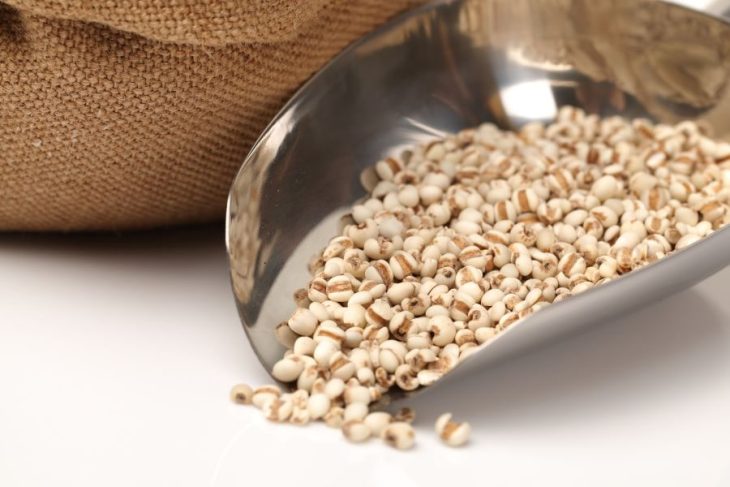 Cassava
My mother's fondness for kamoteng kahoy is well-known in my home. I would often find boiled cassavas ready for consumption on our table for merienda; and dozens of bags of cassava chips or cab-cab from whenever my mother would come back to Manila from a trip to her hometown.
Cassava is a hardy root crop that can thrive in tough conditions. While it's known for being difficult to handle because of the toxins present in its skin, it's still a staple amongst many households, although who can blame them?
This starchy tuber brings multiple benefits to its consumers as it's rich in vitamins and minerals. It's also used in local traditional medicine to treat ulcers.
While the medicinal benefits are enough to have anyone switching from rice to cassava, its versatility is sure to win you completely over because you can cook it like you would the versatile potato.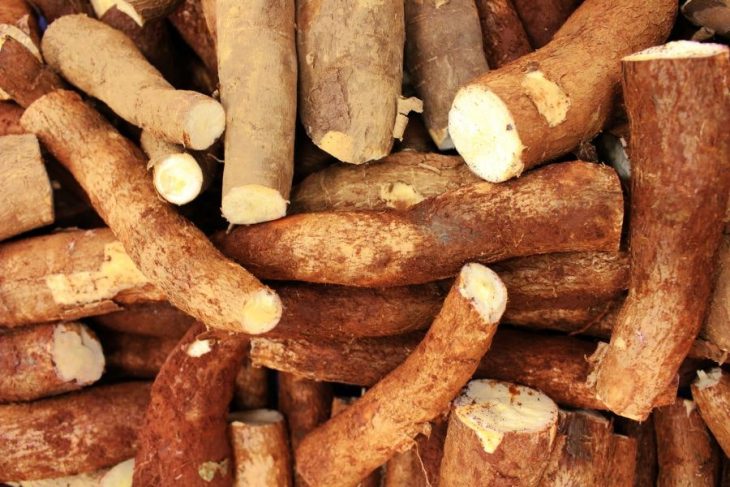 Kamote
While my introduction to the sweet potato was through the consumption of sugary kamote chips purchased after church on Sundays, this humble root crop has shaped our history in more ways than one.
In Central Luzon, you might just hear the tales of how a humble root crop helped thousands of people survive food shortages. This unassuming crop that has also helped hundreds of communities survive through scarcity is none other than kamote.
As a root crop that thrives in drought or floods, it makes for an excellent ground crop for farmers. Not only is sweet potato hardy, but it's also rich in nutrients and vitamins. Its versatility as an ingredient that can be turned into chips, mash, fries, and so much more makes it a delight to have in the kitchen.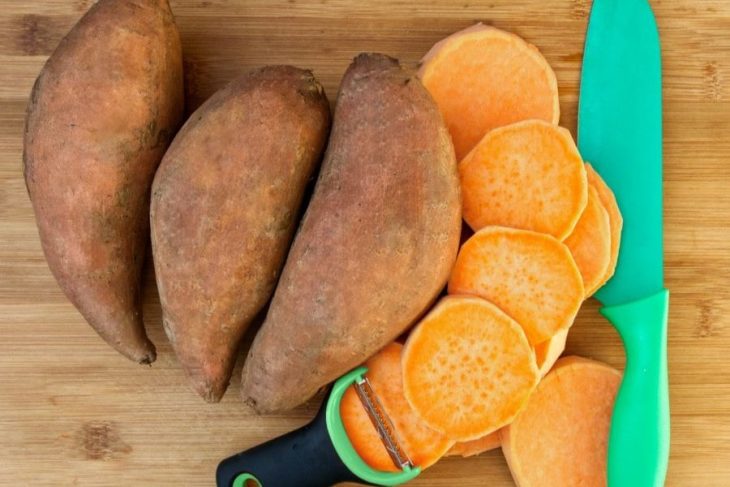 Cauliflower Rice
Grown in mid to high-elevation areas like Benguet, Ilocos Sur, and Bukidnon, cauliflowers are nutritious vegetables that are high in vitamin C and potassium. They score low on calorie counts and would very much be the answer to anyone's question of, "How to diet without rice?"
People who have been doing the paleo diet are well-acquainted with this alternative. While I've only tried making this rice substitute once or twice, I was always happy with the results. Making cauliflower rice can easily be accomplished by anyone who has patience and a box grater at home.
If sauteed and seasoned the right amount, you should end up with a sweet and crisp rice substitute that you'll surely love.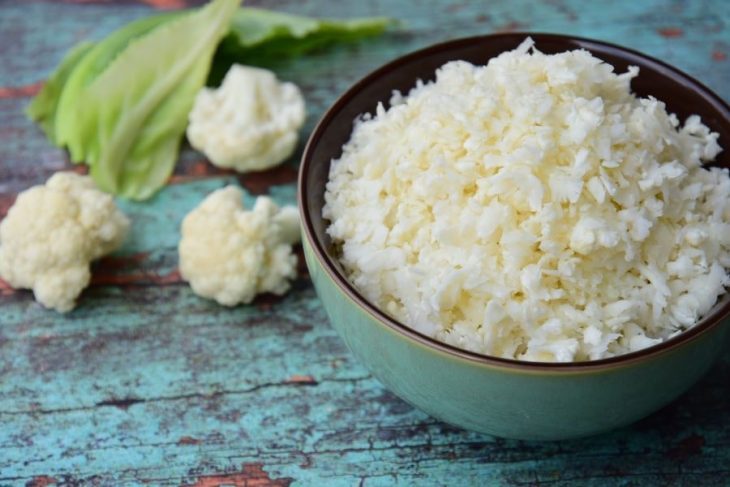 Sourdough Bread
Most of our country knows only of two breakfast options: silogs and bread.
During the height of the pandemic, numerous local bread makers rose (pun intended) to the occasion to grace the world with their sourdough. This type of bread is known for its tangy flavors that are developed through fermentation and their leavening agent.
Sourdough bread uses natural cultures that bakers call, masa madre, to make their bread. These loaves are made through a lengthy fermentation process that can last over 6 hours.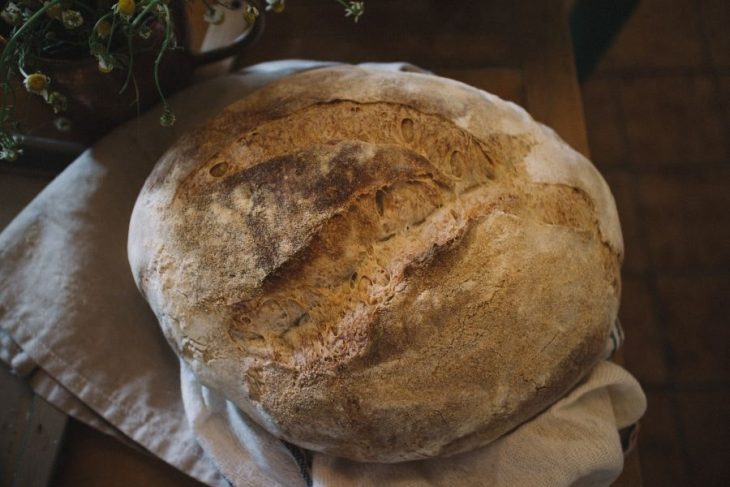 While sourdough will cost more and take much longer to rise than its instant yeast counterparts, it can give you more value for your money. Breads like these will keep you fuller for longer and keep you healthier because they're packed with vitamins, minerals, and antioxidants.
If you're not into baking bread, you can check out Apo Baking Society's offerings. All their bread is made with a starter, so you get to have healthier classics like pan de sals, dinner rolls, and batards with a little bit of tang. They've also been rolling out sourdough croissants and pain au chocolates. Yum!
View this post on Instagram
A Healthier Alternative to Rice
The choice to substitute rice has never been easier because of the abundance of locally grown mouth-watering options, all thanks to our country's biodiversity. Now that we're at the end, not only do you have more options for rice substitutes, but you also get to leave with a little bit more knowledge on how different food staples have shaped our culture and history.
Do you have some favorite rice alternatives we weren't able to include above? Feel free to share and comment them below.
Tash De Castro
Tash is often thinking of her next meal while palpitating over coffee. Legend has it that if you talk to her about food and bring her on a hike, you'll have her friendship forever.