Joy Soriano
Joy has been a vegan for over 20 years. She's…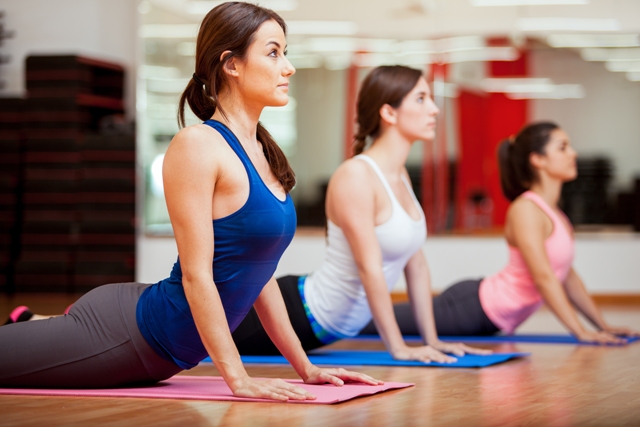 We all have that urge to get aggressive — behind bars aggressive.  With everything that's going on in the country, at your work, and at home, it's a miracle that you haven't already acted on your rage. Welcome to the boiling point of your stress. "Come right in," and find out how to not punch people in the face.
Work-Life Balance My Foot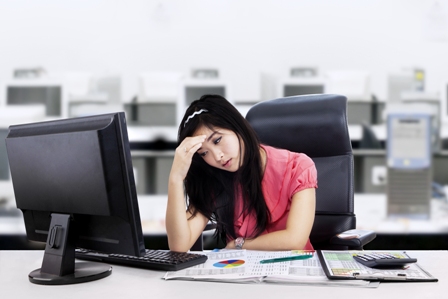 A survey from CNN Philippines reveals that Filipinos worry more about work than finances. It appears that the job is the biggest source of stress in the country. Among those surveyed, 23% are stressed out over bosses, citing poor management and deadlines.
Surprisingly, only 15% are stressed when stuck in traffic. Right behind traffic woes is financial problems, with 14.54% worrying over credit card bills and financial uncertainty. And 1.19% are stressed out by social media.
The good news is you can manage whatever bad thing life throws you. The bad news is that you can't just sit and wait for stress to "go away" or "fix itself." You have to take control. You have to find time—even if it's just one hour out of an entire day—to manage stress.
Hurry Up Already, Inner Peace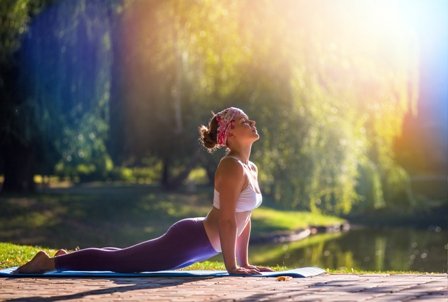 You can even do it at home. Find a 20 to 30-minute guide on YouTube. Practice meditation or yoga where no one, and no "thing" (your mobile phone) can disturb you.
When I don't have the time, I take 10 minutes out of my day for mindful meditation. It's not as hard as you think. Just find a quiet place. Set your phone on a 10-minute alarm. And breathe in through your nose and out, while sensing everything around you. I usually practice with this meditation guide, and afterward, I feel calm and sometimes even a bit energized.  If I have no time, I take under 5 minutes of my morning, and listen to a recording I made of the beach while breathing in and out.
If there is absolutely no way to do these at home, you can go to a couple yoga studios in the south.
Here are some options:
Yoga Philippines – 38 Aguirre Ave., BF Homes Parañaque
Walk-in rate 250 (first-time); P480 (regular)
Yoga Philippines offers different types of yoga, including Kundalini, which combines dynamic breathing techniques, meditation, and movement. It focuses on awareness so if you want to work on keeping still, this would be an ideal class to take.
The yoga studio in Paranaque also teaches, among others, ashtanga, vinyasa, and gentle yoga, which focuses on gentle stretching.
Treehouse Yoga – 3/F RGM Center, El Grande, BF Homes Parañaque
Walk-in rate 299 (first-time); P500 (regular)
Unlimited first-timer package P1,800 (2 weeks); P2,000 (1 month)
Like Yoga Philippines, Treehouse also combines meditation with the spiritual and relaxing discipline. The BF Paranaque yoga place also offers thematic classes, namely pre-natal yoga and kids' yoga. If you have 4- to 10-year-old kids, take them to a class. It'll start them develop body awareness, concentration, and manage stress (yes, kids also get anxiety).
Treehouse also does reiki sessions for a private group of three. Reiki is a way to heal your mind and body through touch.
Meanwhile, in the northern part of the metro, you can check out Whitespace Wellness. I mean, one look at its studio and it'll calm you right off — like instant sedation. Whitespace not only offers yoga and meditation classes, but also ta'i chi and reiki.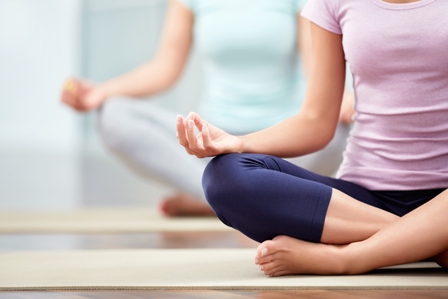 Somewhere underneath the seething aggression is a compassionate you. You just have to draw out that better version of you. Do it with yoga and meditation; both work exceedingly well to manage stress, relieving you of all that negative energy. So the next time anything overwhelms you, breathe and find your inner peace.
Joy Soriano
Joy has been a vegan for over 20 years. She's done a wide range of stories for magazines, from music and movies to business and culture matters. She continues to write professionally to this day — like, right this very minute.