Myra Mortega
Myra is a writer and an editor. She has penned…
We have to admit, living a healthy lifestyle could be quite a challenge. For one, the idea of regularly exercising seems to be worlds apart from our sedentary lifestyle at work and at home. Then there's the business of eating healthy food. After all, deceptively easier to buy processed and fast food instead of cooking healthy meals.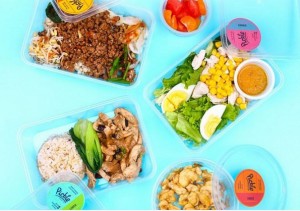 Good thing there are diet delivery services in the metro that provide healthy meal options right at our doorsteps. In fact, we gave Pickle.ph, a diet delivery service, a try for a week, and we were pleasantly surprised to find chowder and fudge brownies in the menu.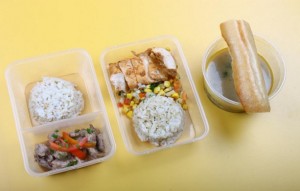 "We want something that's good for the body and the mind," Karen Ramos, Pickle.Ph co-owner shares. She adds that eating healthy shouldn't equate to tasteless and boring grub, and their company aims to shatter that misconception by providing deliciously healthy food. In fact, she reveals that it was actually one of her main drivers for founding the company.
"It all started when my friend came back to the Philippines. She used to be a chef, and she wanted to come back to the country to work. That time, I wanted to go back to diet delivery services, but I wasn't able to find the right fit for me. So I told my friend, 'Why don't we make one ourselves?'," she shares. "We wanted to be different. We wanted to make our own thing," she adds.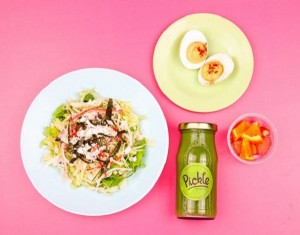 Karen and her friend started laying the groundwork for Pickle in August 2015. "We've invested fully on this company, and we're really serious about it. I mean, we make it fun, but we also have to be professional. When we were starting out, wala pa kaming kitchen 'non, but we would meet regularly, and we would have an agenda every time," she reveals. Part of the planning involved coming up with a name for their brand, which Karen admits did not come easy.
"We actually had lots of names for the brand na malayo sa 'Pickle.' And then, marami na ring diet delivery services, and we felt like all the names were already taken. So what we did was think of a name that didn't have anything to do with 'health,' 'diet,' or 'kitchen,' pero may connection sa 'fresh' or 'fun.' And then, we came up with 'Pickle,' which, as a verb, mean, 'to preserve fruits and vegetables in their freshest state.' And then I said to myself, 'Oo nga no, we can be that. We let the food shine on their own,'" Karen shares.
But Pickle isn't just all about food, as they also offer pressed juices to complement their meals.
"Ang tagal ko na rin kasing gustong mag-detox, kaso ang mahal. So, I told my friend, 'Why don't we offer juices as part of our daily offerings to complement our food?'" Karen shares, emphasizing her belief that juices shouldn't entirely replace a meal, but act as a healthy partner to the food that we eat.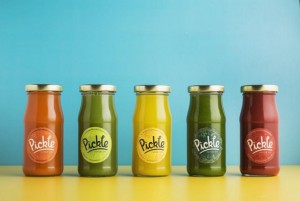 And the rest, as they say, is history. One of Pickle's regular offerings offers 1,200-calorie count for all the meals to be consumed in a day. "1,200 calories is the lowest calorie count that will enable your body to function without going into starvation mode," Karen explains. "With 1,200 calories, your body still burns calories, but your metabolism stays the same, it doesn't slow down," Karen, a self-confessed nutrition buff, explains. She adds that they regularly consult a software and a nutritionist to make sure that they're always on top of their calorie count.
Aside from offering healthy and delicious meals, Karen shares that they want Pickle to be known as a company that top-notch service. We were able to experience this first-hand by getting timely messages from the riders a couple of minutes before they arrive at our doorsteps, giving us a gentle heads up before their prompt–and cheery–arrival. "I'm lucky to work with great people," Karen reveals. "Our riders are very enthusiastic about their work," she says. No doubt, being greeted with a smile at 7:00 a.m. is a great way to start anyone's day.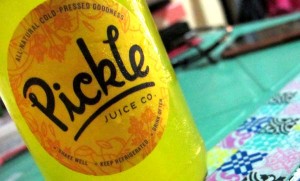 Karen says that for her, making her customers happy is her top priority, so every little thing for her matters, may it be a late rider or food allergies. She recalls an instance when a rider got stuck in traffic because of an accident, and he ended up delivering the meals late. Karen apologized profusely customer, saying that one late delivery is enough to ruin anyone's day. While Metro Manila traffic cannot be blamed on the rider, Karen still waived the said customer's meals for that day, as a way of saying sorry for the inconvenience.
Karen also values customer feedback, saying that she welcomes comments, may they be good or bad. "Feedback is essential to any business, as it gives you an idea on what your customers think about your product. My partner and I now have an idea what the bestsellers are, as well as the recipes that aren't really working. We've come to learn a lot from feedback from our clients," she says.
Myra Mortega
Myra is a writer and an editor. She has penned speeches, magazine articles, educational materials, and online content. She enjoys traveling, doodling, taking photos, and laughing to "Friends" reruns.