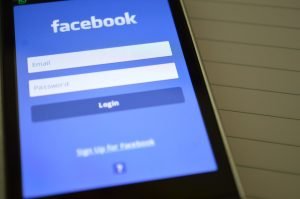 The way we talk about women's issues has changed, thanks to social media. We now have the power at our fingertips to give voice to women and girls, especially those who've been on the receiving end of misogynistic remarks—whether online or in person.
Remember the infamous 'Na-ano lang' comment made by Sen. Tito Sotto about the former DSWD secretary, Judy Taguiwalo? That issue went viral across social media platforms. And the only good thing about it is that majority of the posts were defending Taguiwalo. No woman, after all, is simply 'na-ano lang'.
So, today, here at Modern Filipina, we want to feature social media accounts that have been vocal about women's issues. From Tito Sotto's 'na-ano lang' comment and hokage culture to catcalling, body-shaming, and contraceptive issues, these accounts have been influential in rallying others to defend and empower Filipinas:
Shakira Sison
Shakira Sison is a two-time Palanca-winning essayist and an opinion columnist. She also writes fiction, poetry, blogs, and 125-character sassy tweets that will teach women how to become a tunay na palaban.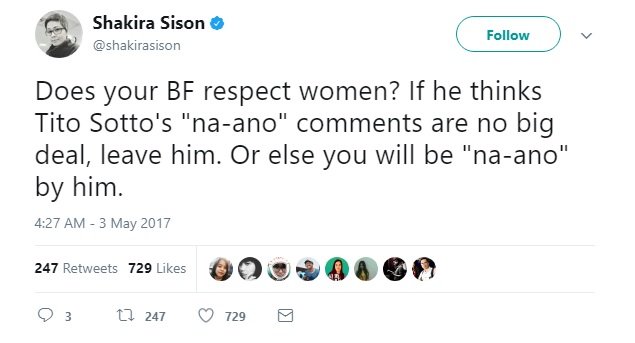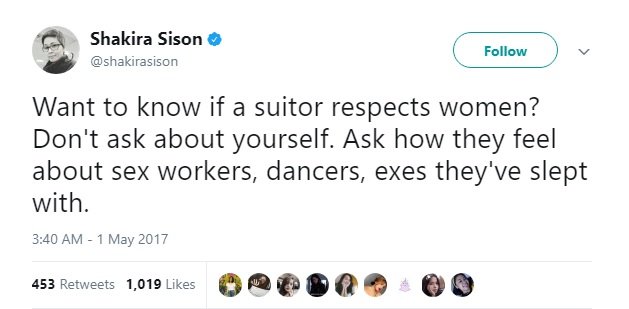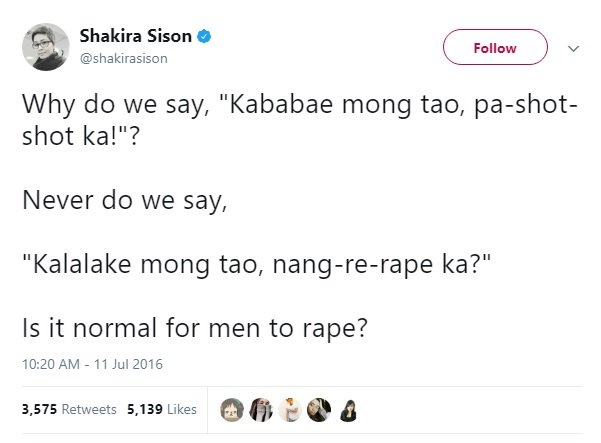 Huhsmile
With almost 200,000 followers, the Huhsmile is one of the most popular Filipino comic artist's pages on Facebook. Perhaps, it is because Eunice Grace Gatdula, the woman behind Huhsmile, doesn't only create funny, engaging comics, but she also uses her art to spread awareness on significant women's issues.
Here's her take on the pastor hokage culture issue that went viral a few months ago:

Eunice had something to say about the stigma on birth control pills, as well: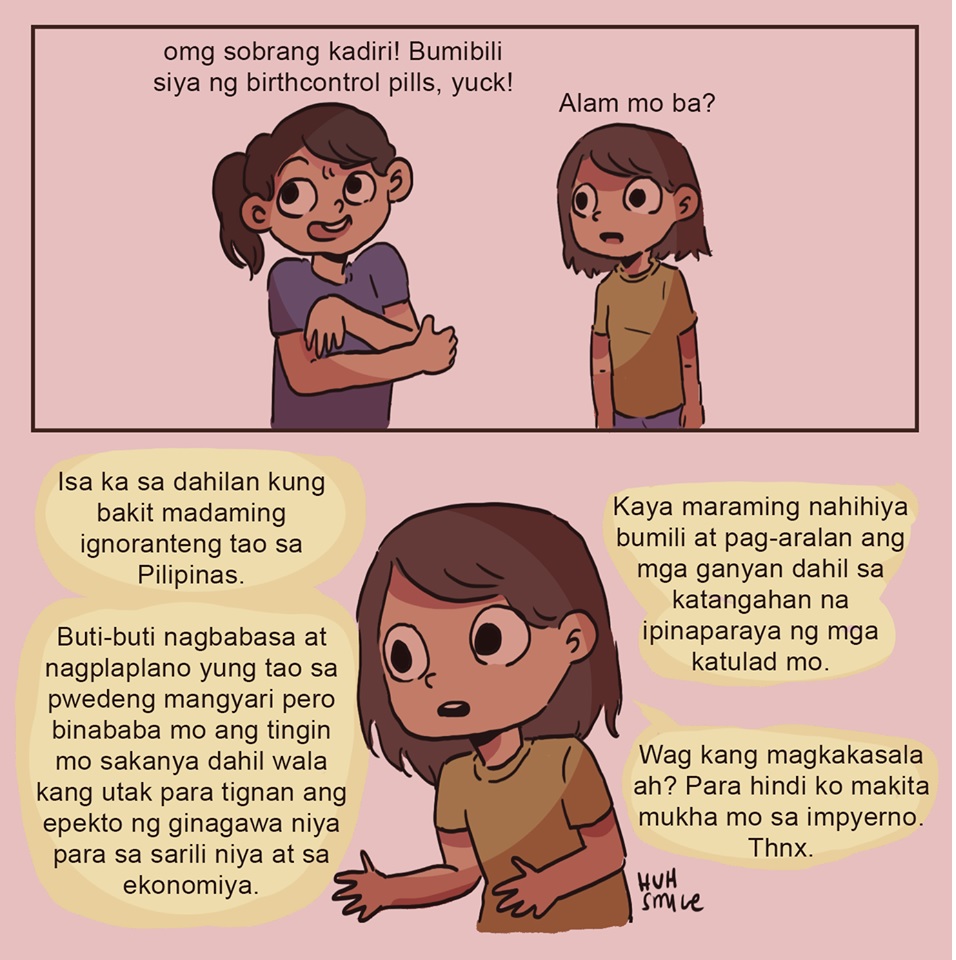 And, of course, she breaks stereotypes, too: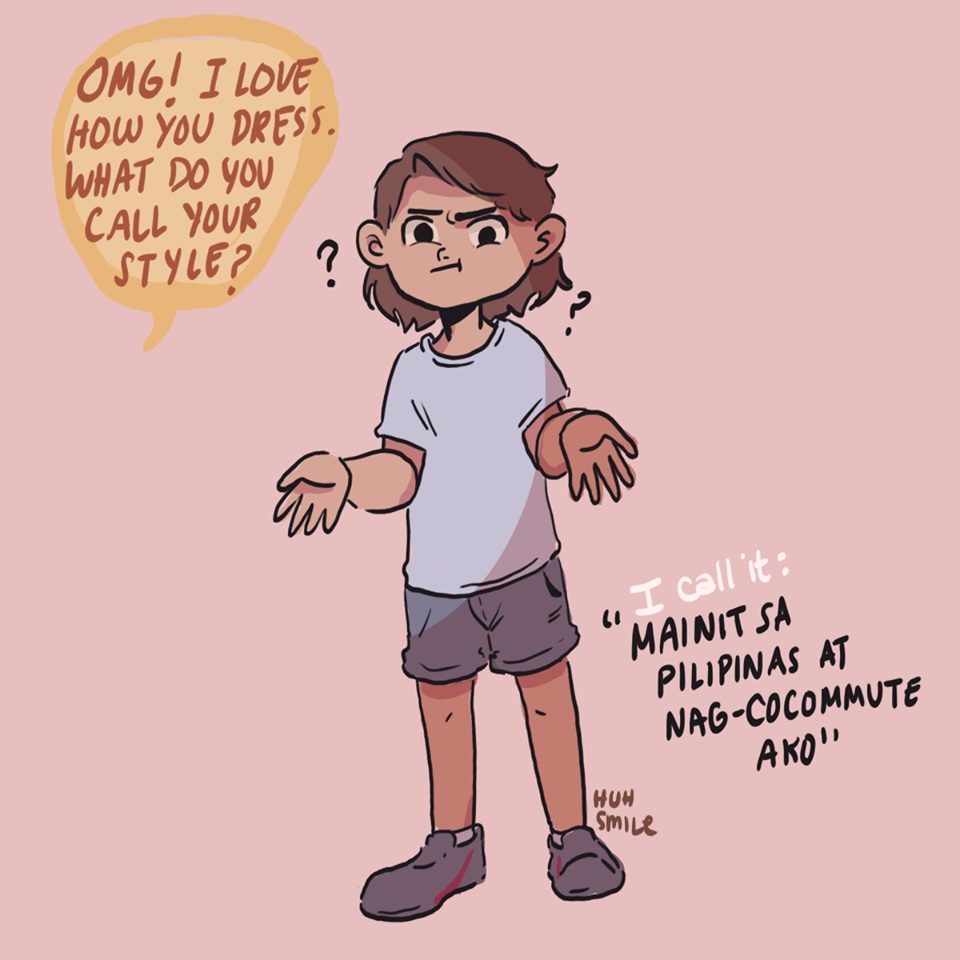 Hulyen
Speaking of breaking stereotypes against women, we've thought of another comic artist page that does it well, too. Julienne Dadivas or more popularly known as Hulyen on Facebook is the creator of UGH comic compilations that feature a sarcastic, self-proclaimed hipster girl. She uses comics to give a voice to women and reveal what they would really want to say or do in certain situations.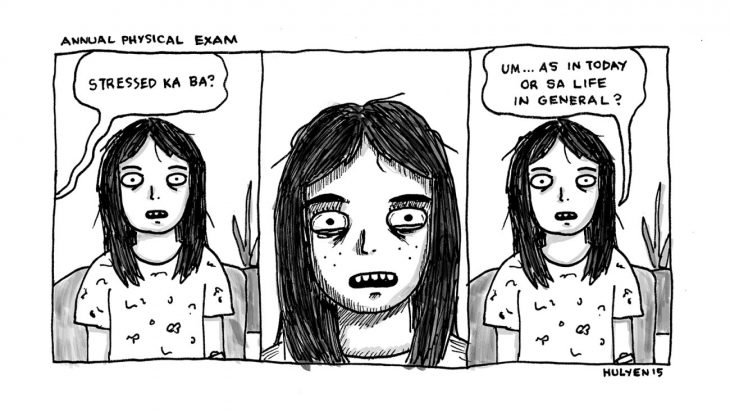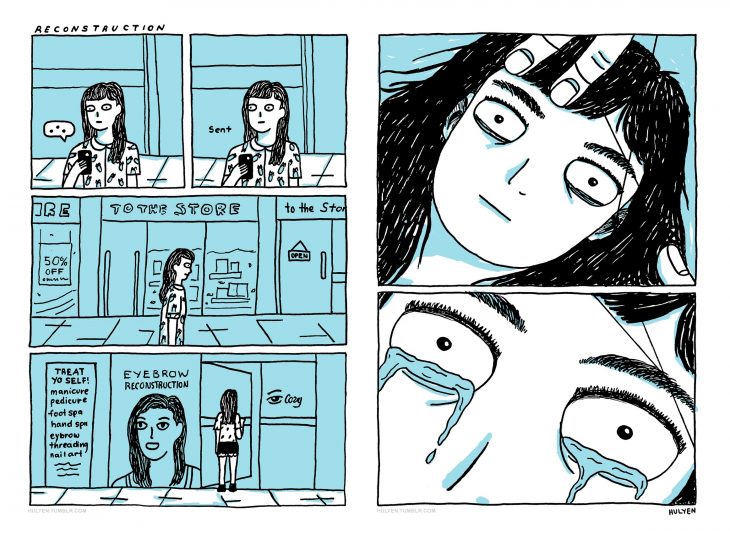 Sutukil Sauce
Sutukil Sauce is a small production group that creates online content, such as music videos, ads, and short films—all are peppered with the right amount of humor and empowerment. It is led by Samantha Solidum, a Cebuana filmmaker and musician, and Chai Fonacier, a Cebuana singer/songwriter and the rising actress you probably saw on Patay na si Hesus (2016), Pauwi Na (2016), and Respeto (2017).
Here's one of Sutukil Sauce's viral videos—a parody of the whitening soap commercials on Philippine TV:
Pak's Brownening Soap is a legit product under Chumards Inc. If you buy seventeen pieces, we will give you a hug <3 but first, watch the full video here: http://bit.ly/2y4wimhPOND'S Silka Skincare Belo Essentials Olay

Posted by Sutukil Sauce on Thursday, October 5, 2017
Video from Sutukil Sauce's Facebook page
Antoinette Taus
Perhaps, you remember Antoinette Taus from her stint on the hit '90s TV series, Anna Karenina and T.G.I.S. But in recent years, Antoinette has stepped out of the limelight to pursue passion projects, including CORA (Communities Organized for Resource Allocation)—an NGO dedicated to fulfilling the needs of every human being.
Antoinette also uses her social media influence to spread awareness on women's issues. In fact, she's been vocal about campaigning to end violence against women and pursue equal rights for women.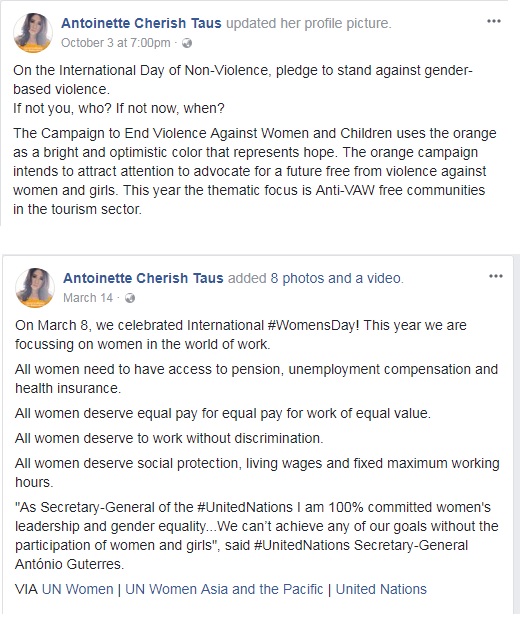 Catcalled in the Philippines
You've probably seen this page at least once on your Facebook newsfeed. After all, the page has been active raising awareness on catcalling and all forms of sexual harassment towards anyone, especially women. It also serves as a haven for anyone who wants to share their unfortunate catcalled stories.

Of course, the success of eradicating misogyny will not happen overnight. But with these social media accounts leading the charge, we will continue to have meaningful conversations on women's rights and gender equality.
With that, we can empower every woman in this country, one post at a time.
Berna Sastrillo
She's a web content writer, a playwright, and the author of the children's novel, Detective Boys of Masangkay: Ang Mangkukulam.