Are you planning for a quick weekend getaway? Why not try the not-so-popular yet incredible destinations near the metro? Since they're not the usual places people go to, they are not swarmed by a lot of tourists. And most importantly, they are budget-friendly.
1. Twin Day Hike to Mt. Pamitinan & Mt. Binacayan (Rodriguez, Rizal)
Have you heard about Bernardo Carpio? In Philippine Mythology, Bernardo Carpio is a legendary giant trapped between two mountains. The myth said that whenever he tried to break free from the two mountains, an earthquake occurs. Guess which mountains are part of this myth? Yes, they are Mt. Pamitinan and Mt. Binacayan, both located near the famous Wawa Dam in Rodriguez, Rizal.
If you're a fan of trekking and nature, you could actually hike these two mountains in one day. Rodriguez is just one-hour away from Cubao, so travelling to this place is not expensive. Also, you only need to pay P2 for the entrance fee and a minimum of P400 for the tour guide (which you can split with the people in your group). Both of these mountains consist of sharp limestones, so hiking them involves rock climbing. Make sure you bring gloves and wear proper clothing, including shoes with thick soles.
Budget for this trip: P500 per person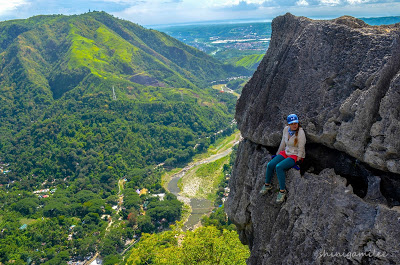 2. Play Around the Sandbox at Alviera (Porac, Pampanga)
Two-hour bus ride away from Pasay, Sandbox is a unique adventure park full of exciting rides and activities. It is home to the tallest swing in the country, which lifts you up to 10-meters above the ground, and swings you until you lose your voice from screaming loud. You can also enjoy wall climbing, rappelling, free fall jump, and a zip line ride in this park. Apart from the rides, Sandbox also offers outdoor archery and ATV rides. The package rates vary from the activities that you want to do, but they start at P400, which include almost all of the rides. But, these packages do not include the outdoor archery and ATV rentals, as they charge individual rates for these activities.
Budget for this trip: P900 to P1500 per person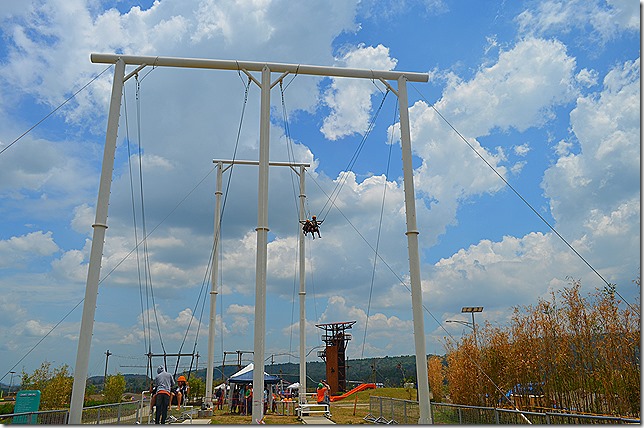 3. Overnight Camp on Fortune Island (Nasugbu, Batangas)
Tagged as the Santorini of Batangas, the Fortune Island in Nasugbu is an abandoned island filled with remnants of Grecian-inspired pillars and sculptures perfect for your group shots and selfies. If you want to stay away from the chaos of urban life, you can camp on this island for a night or two. Just bring a tent and enough provisions for your stay, and set up a bonfire at night, as there's no electricity in this island. This island also offers beautiful water perfect for swimming, snorkeling, and cliff jumping (if you're up for the challenge!). This island is only three to four hours away from Manila, which includes a P200 shuttle/bus ride, a P25 tricycle ride, and a P800 boat ride (which you can split with the people in your group). Plus, you have to pay P400 as entrance fee to the island.
Budget for this trip: P1,200 to P2,000 per person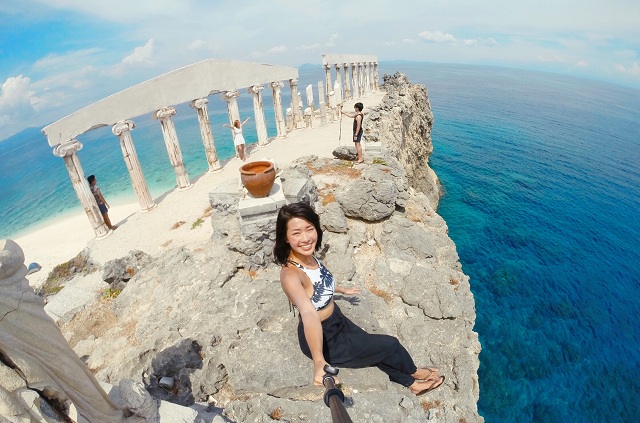 4. Discover the Trail of Masungi Georeserve (Tanay, Rizal)
The Masungi Georeserve is a 1500-hectare conservation area in Tanay, Rizal. Apart from the wide variety of plants and flowers, this place also offers the Discovery Trail, a 3-to-4-hour trail around the area. On this trail, you'll enjoy a series of obstacles: climbing up on a net contraption and web-like structure, walking on limestones and hanging bridges, and traversing through caves. The trail also offers a beautiful, white, and giant hammock that can carry several people at once. More importantly, you can have a number of amazing views of Sierra Madre as you go higher and further in this trail.
This place is just one and a half hours away from Katipunan Ave, Quezon City. But, Masungi Georeserve does not accept walk-ins. You have to reserve a week before your visit, and you must deposit 50% of the P1, 400 fee to confirm the reservation. The fee includes a guide, guest kit (binoculars, helmet, rain poncho, waterproof pouch, whistle, and a bottle of water), and refreshments after the trail. Moreover, this place only accommodates two groups of 7 to 10 people per day.
Budget for this trip: 1,700 to P2, 400 per person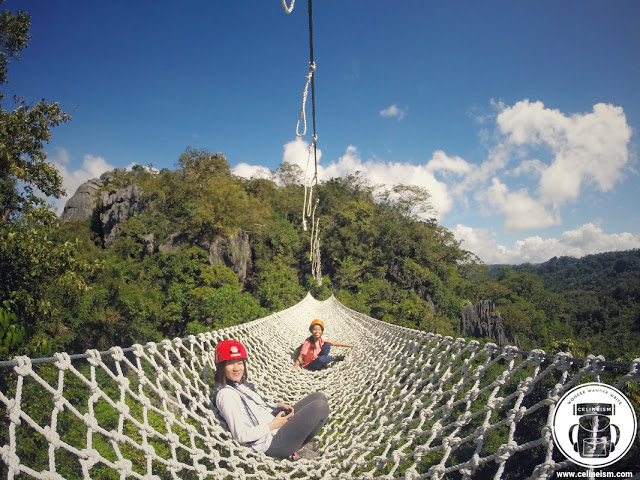 With these quick and affordable getaway spots for weekends, you don't have to worry about going back to work or school with an empty wallet. So, the next time you plan for a weekend trip or the upcoming Holy Week break, don't forget to include these local destinations in your itinerary.
Berna Sastrillo
She's a web content writer, a playwright, and the author of the children's novel, Detective Boys of Masangkay: Ang Mangkukulam.