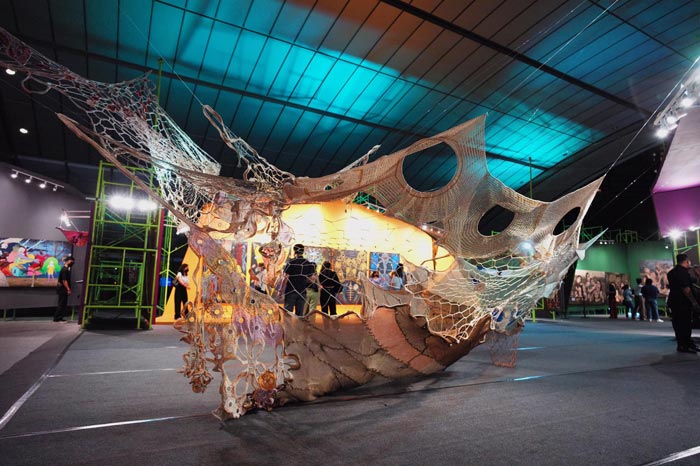 Over two years of lockdowns, masks, face shields, hand washing and exposure to blue light later, live events are back. And depending on how you feel about it, it's back to either save us from months of indoor insanity or possibly kill us with exposure us to whatever malignant variant is lurking around.
The stone cold, hard fact is, COVID is here to stay and will continue to be the proverbial wet blanket in our lives for months, even years to come.
So unless you're emotionally prepared to continue hunkering down within the same four walls, with the same group of people (and fur children) you'll need to start learning how to dip your toes out there without immediately giving in to paranoia and the desire to run back screaming to the safety of your home.
Although we completely understand because, eeeeeeks, people! Lucky for you, Modern Filipina has gladly taken on the risks, so we could bring you a few sanity saving tips on how to attend and enjoy live events once again.
TIP #1: Choose the 'Right' Event
We were fortunate enough to be invited to the opening of the 5th edition of Art Fair Philippines and this year's hybrid format is the perfect example of how to do events and what to look out for in events, during the season of COVID.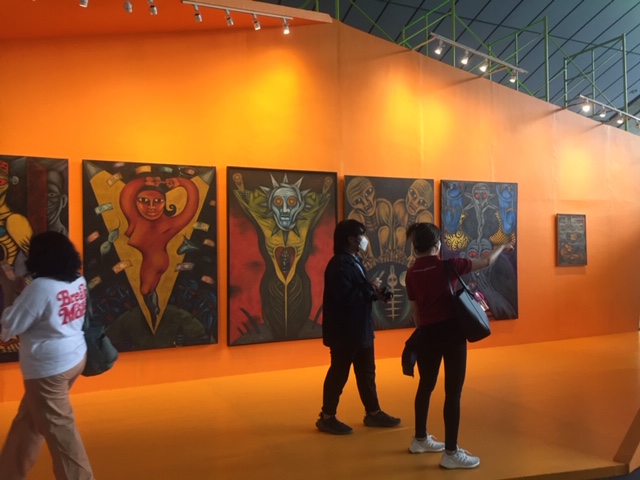 For 2022, Art Fair Philippines combined physical and virtual experiences to bring the best of Philippine modern and contemporary art to eager art enthusiasts. Unlike pre-pandemic years when all activities and participating galleries can be experienced in one space over several floors, this year's Art Fair facilitated a gallery hop and virtual tours for galleries while most commissioned works were viewed at the Ayala Triangle Park.
If you can, choose an event that's outdoors or has an outdoor portion. Looking at art in a wide, open, and green space felt like an absolute privilege not to mention, super safe.
We also managed to take our time experiencing what's on ground (which in this case, was an AR art trail and multi-media art videos screened at the newly opened, Ayala Triangle Park Amphitheater) without having to worry about breathing contaminated air or elbowing your way through people.
Speaking of people . . .
TIP #2: Get Virtual
If the thought of being around one too many people still makes you want to crawl under a sanitized blanket, then you'll need to head back into the reliable and comforting arms of virtual events A virtual experience will still allow you to participate and check out what's happening without troubling yourself with pesky, pre-pandemic practices like putting on pants.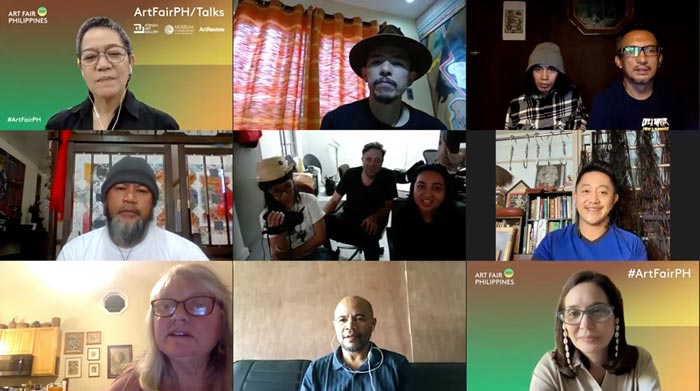 Oh what a time to be alive!
A really good virtual event will be interesting enough to make you feel like you're not missing out on the physical event at all and or add value to what's happening on ground.
Art Fair Philippines, for its part, hosted virtual gallery tours and art talks via zoom that complemented my on-ground experience and gave me the flexibility to decide if I wanted to go check out the exhibits in person.
TIP #3: Be Prepared
The moment you do decide to take the leap and join the event-loving society, you'll need to arm yourself with a few items that have become ubiquitous in our pandemic lives. Wear a mask, carry a spare if you can, and bring a hand sanitizer.
I'm embarrassed to admit that despite living like this for over two years, I would occasionally find myself walking out the door without a mask or forgetting to bring a hand sanitizer, doh!
Bonus tip: a fan would also be handy for cooling you off at an outdoor event while serving as a fashionable added barrier, indoors.
TIP #4: Mingle! But Mind the Gap
Now that you're all ready to enjoy live events with the rest of the world, don't miss out on connecting with fellow guests and meeting all the interesting personalities you'll encounter. Although let's be honest, anyone outside our house would be wildly interesting at this point. Don't be afraid to engage if you are observing reasonable social distancing rules.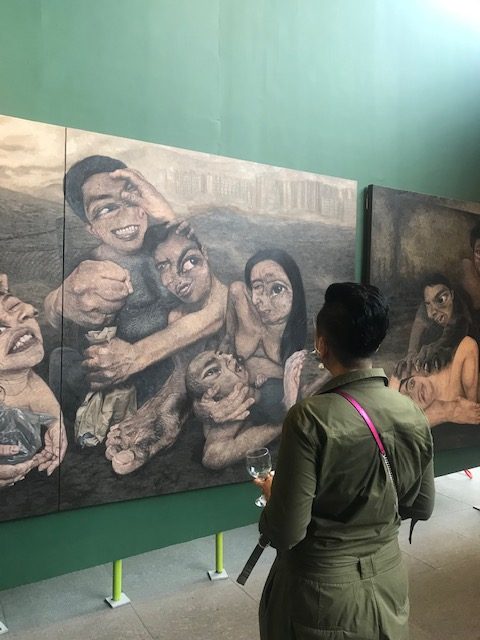 Afraid to hug or shake hands? try bowing!
Seeing artist Ryan Jara's affecting pieces certainly inspired us to bow in awe front of him. Was he embarrassed? Of course! What he isn't, however, is infected with our germs.
We managed to have a conversation with the modest artist about how the pandemic influenced his powerful art.
Later, we caught up with photographer Neil Oshima who told us about making beer while in lockdown.
Meanwhile, all the pandemic inspired us to do is get fat. Joking aside, it was invigorating to talk to creatives about their process during these unprecedented times. It showed us that progress can be made despite insurmountable odds.
I can't think of better reasons to get out there and start joining the world again. Whether it be at events or at general get-togethers, we must be able to remind ourselves that we can move on and feel hopeful about life during and after COVID.
Follow these simple tips and you'll do so, safely and responsibly.