Katrina Tankeh
Writes, eats, and dances with an incomparable vigor but is…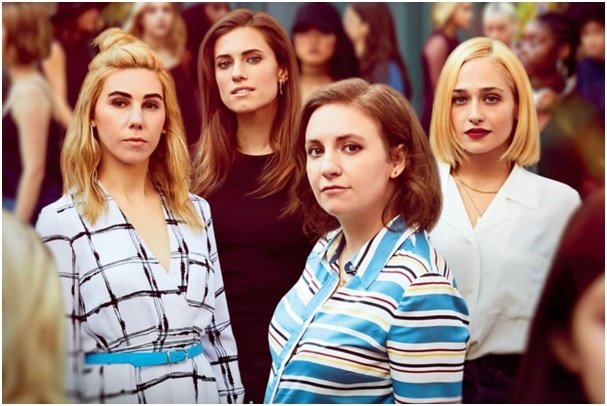 Hannah Horvath (played by Lena Dunham) has always been my spirit animal. From her proclamation of being the "voice of her generation" – or, at least, "a voice of a generation" – all the way to her final moments in the show's finale, I've watched her grow into the woman the show has planned for her to be. And after years of watching her journey, a huge part of me has grown with her.
'Girls' will hand you a mirror, whether you like it or not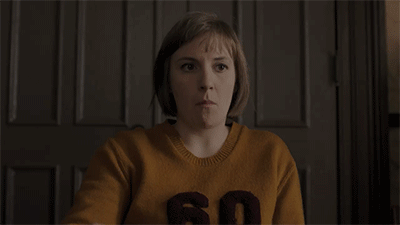 The show first aired in 2012 yet I didn't bother to watch it until a year later. Why? Because I hated her. Lena Dunham made sure Hannah was one of the most unlikeable characters you'll ever encounter, and it worked so well on me that I refused to spend any time watching her.
I had just entered college when the show began, transitioning into a new environment and meeting new people. The friends I met followed this show, gushing over its wit and grit, but I couldn't understand the hype of it. So, I figured I'd give 'Girls' another chance.
And boy, do I thank them for it. I realized that the reason I hated Hannah Horvath was I saw a lot of myself in her, especially the traits that I abhorred. But the difference between Hannah and I was that she got a show and, for a time, I continued living like those parts of me never existed.
You will make mistakes (a LOT of them)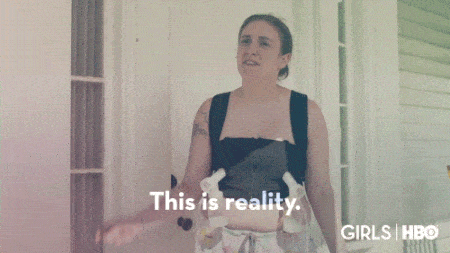 Hannah was the epitome of a problem child. Or problem adult, if you may. A talented writer struggling to stay afloat in New York together with her equally problematic friends – Marnie (Allison Williams), Jessa (Jemima Kirke), and Shoshanna (Zosia Mamet) – and nothing seemed to be going well for them.
But that's because they brought it upon themselves. The audience witnessed the girls commit mistake after mistake after mistake and, more often than not, you'd want to pull at your hair out of frustration (in the most entertaining way possible).
People would normally deem this a bad story because of the characters' sheer stupidity and seemingly unending strokes of bad luck. What we didn't realize is how real the show was.
'Girls' depicted life's unpredictability and overall crappiness. It may be annoying to see Hannah stumble on her own feet quite a few times but don't we all? After years of watching the show, I've come to realize how much of surviving adulthood is about making mistakes and learning to stand after a fall.
Women are complex creatures and should be portrayed as such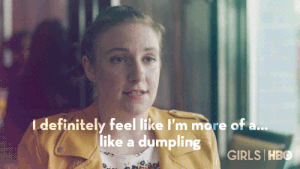 The friendship between the four girls was both a blessing and a curse. While Hannah was the self-righteous artist, she had a narcissistic vocalist, a type-A entrepreneurial weirdo, and a hippie lunatic for best friends. Not exactly the best mix, but their friendship was strengthened by all the things they went through together.
What the show was so good at was following the lives of the four characters even when they spent it apart, only to braid their paths back together when they needed each other the most.
And the world has seen enough of the Bond girls and the damsels in distress. Women are multifaceted and complicated – reducing them to a stereotype does us an injustice. 'Girls' was one of the very first shows that was daring enough to represent a real woman, both the great and repulsive qualities, and I'm thankful for it.
People drift apart – and that's okay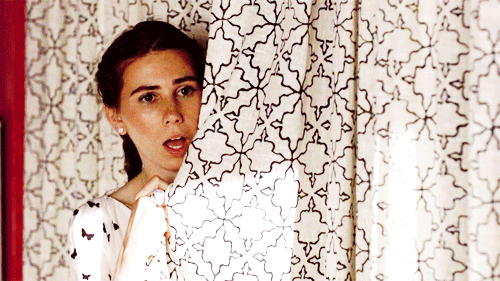 Spoiler alert, but these girls didn't end up being friends in the end. Shoshanna was the only one who pointed out how wrong they were for each other:
"I have come to realize how exhausting and narcissistic and ultimately boring this whole dynamic is, and I finally feel brave enough to create some distance for myself."
This year, I let go of a friendship that I thought would last long enough for us to attend each other's weddings. It was tough to accept at first, but 'Girls' taught me that there are things you can no longer salvage no matter how hard you try. Some people just won't be right for you and accepting the fate would be the best thing to do.
There are only 21 years behind me. I'm going to make more friends, visit places, make new and not-so-new mistakes. I have a long way ahead of me – we all do. And I have Hannah Horvath and the gang to thank for letting me know that, at the end of the day, I'm going to be okay.
Katrina Tankeh
Writes, eats, and dances with an incomparable vigor but is only really good at one of those things.