Joy Soriano
Joy has been a vegan for over 20 years. She's…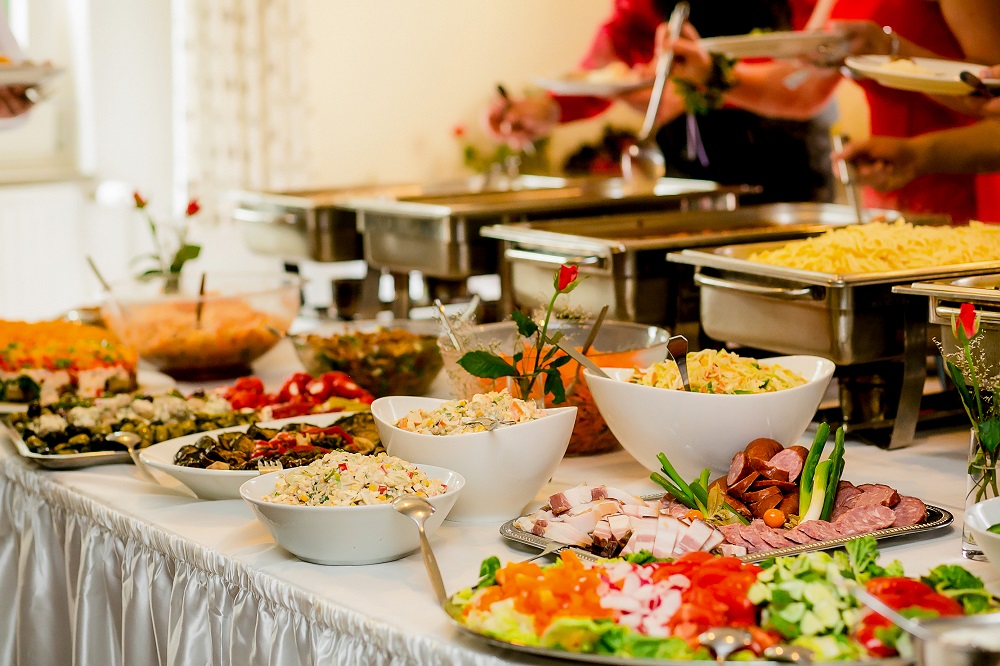 Noche buena feasts are amazing, especially when your tables are heavy with all sorts of succulent dishes, from the savory to the sweet. These traditional holiday meals are well worth the wait because you know you're going to get fed — we're talking epic eating here.
Unfortunately, everything has to be prepared before all that epic chowing and drinking. And that's where the problem lies for some who simply do not have the energy to cook up a storm. After a frenzied holiday shopping amid a frenzied holiday traffic and beating deadlines at work, you probably don't have the strength to lift a bottle of canola oil or mince garlic.
But why slave over your noche buena when you can just walk into a buffet service?
The Affordable Holiday Buffets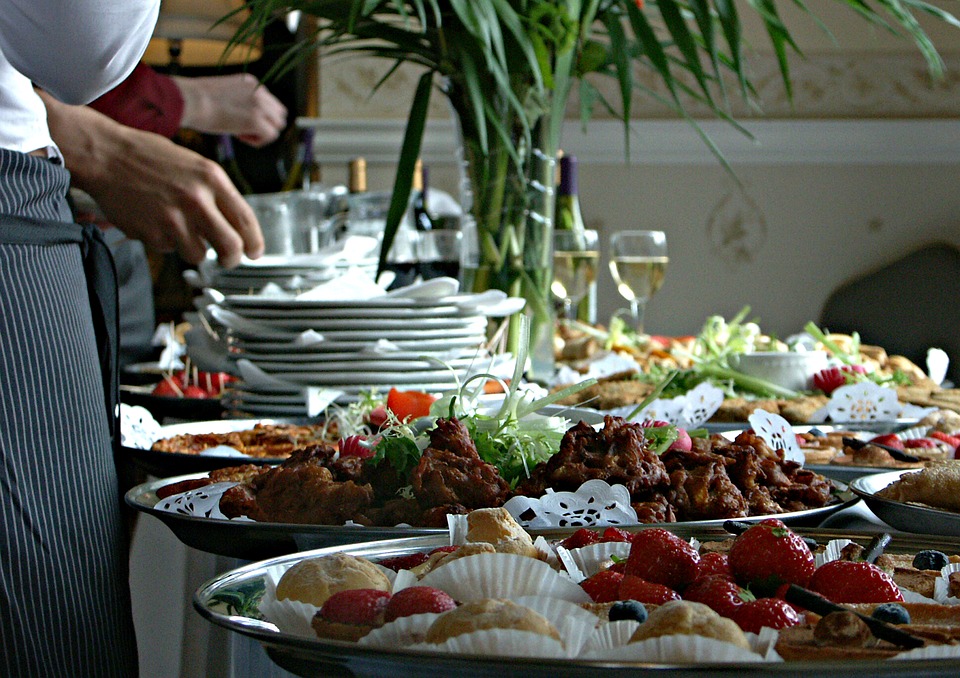 They do "exist," these affordable holiday buffets. While they might not rival the culinary debauchery of Spiral's or NIU by Viking's  legendary feasts, these buffet services can still satisfy your appetites. Whether you're hankering for honey glazed ham and rosemary stuffed leg of lamb or craving sushi and eggnog shooters, these buffet services will help you achieve the no-cook holiday.
Hyatt City of Dreams Manila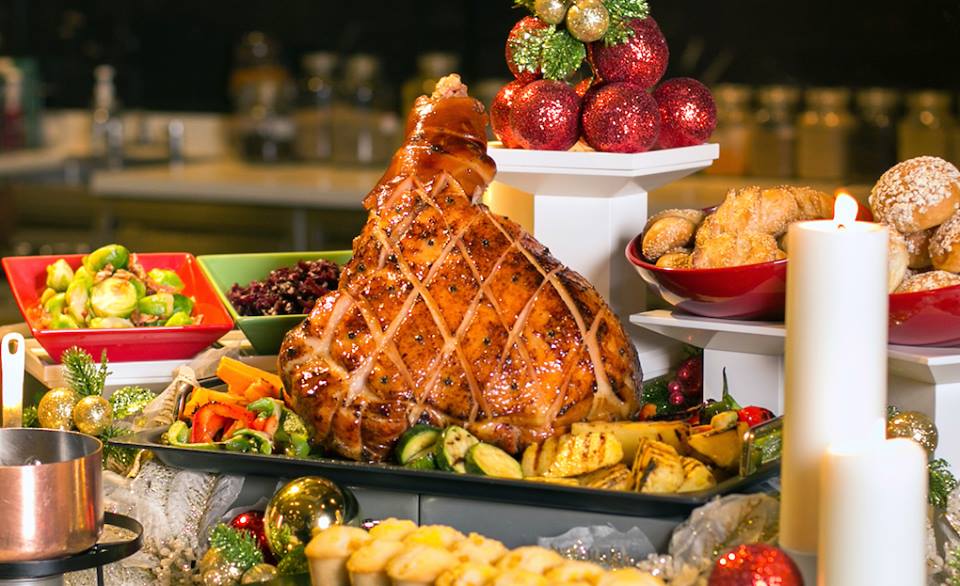 What? The snazzy new spot that Robert De Niro, Leonardo Di Caprio, and Martin Scorsese collectively own has cheap dining — on Christmas eve?! Unbelievable to think so, but the hotel/casino/leisure wonderland along Roxas Boulevard actually offers cheap buffet on Dec. 24.
The Hyatt has two Christmas buffets: one that costs P2,888, and another that costs P1,388. The catch is the cheaper buffet serves at 12 midnight. If you can tame your appetite until 12am, you're golden for noche buena.
Hotel Jen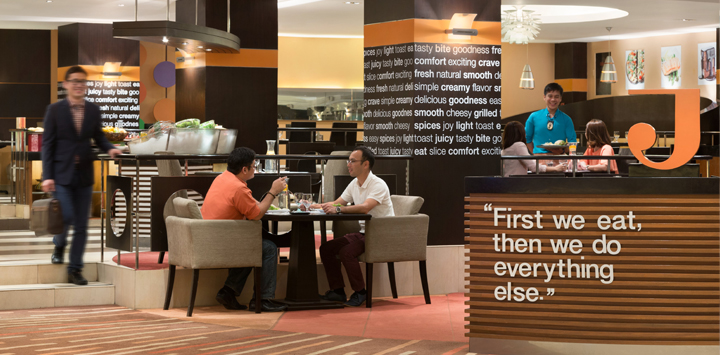 It's a new hotel along Roxas Boulevard, and its offering cheap holiday buffet dinner on the 24th for P1,500, and P1,600 with a glass of sparkling wine and time in the photo booth.
The Legend Villas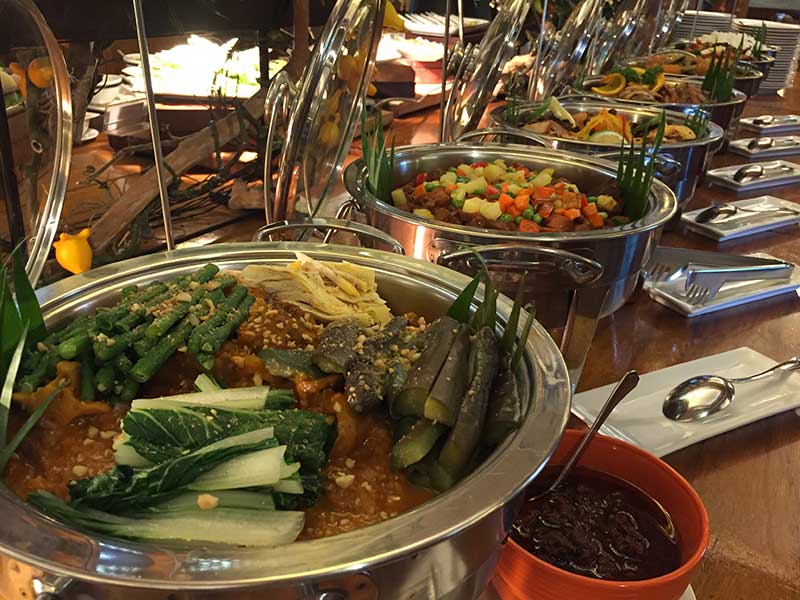 Lola Maria Restaurant has a noche buena buffet for P750. Service starts at 6 p.m. and ends at 10 p.m. But don't just walk in, because at that price, you may want to book a table ahead of time.
The Day After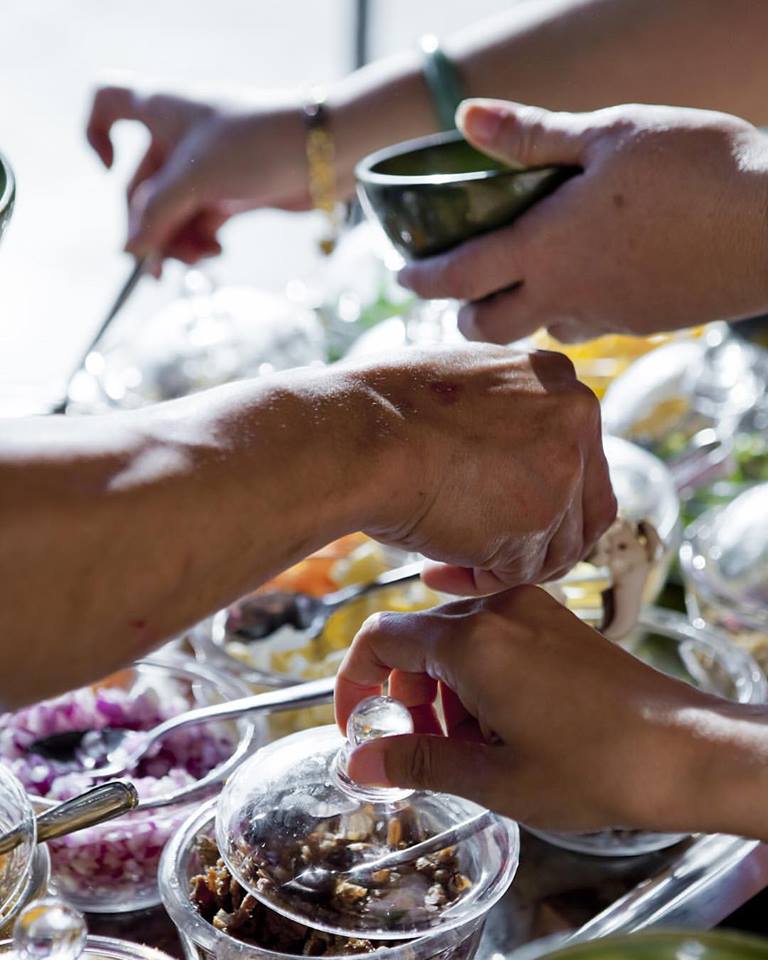 Another option for your holiday feast is to do the Christmas buffet breakfast. Drive the entire family or your friends out to Tagaytay and make your way to charming Balay Dako. The service opens 7 a.m. and ends 11 a.m., and rates start at P650 for adults. The restaurant is part of Antonio's Tagaytay, and if you adore their flavors, you'll have one perfect Christmas morning with loved ones.
Exchange gifts after the feast. Bask in the comforting, cool atmosphere of Tagaytay. Take your time, and enjoy a relaxing Christmas day.
Now, if you prefer a mess hall type of dining on steroids, try buffet hotspots, Buffet 101 and Sambokojin. These two buffet places get booked in advance, with lines snaking all the way to… they get long lines of diners.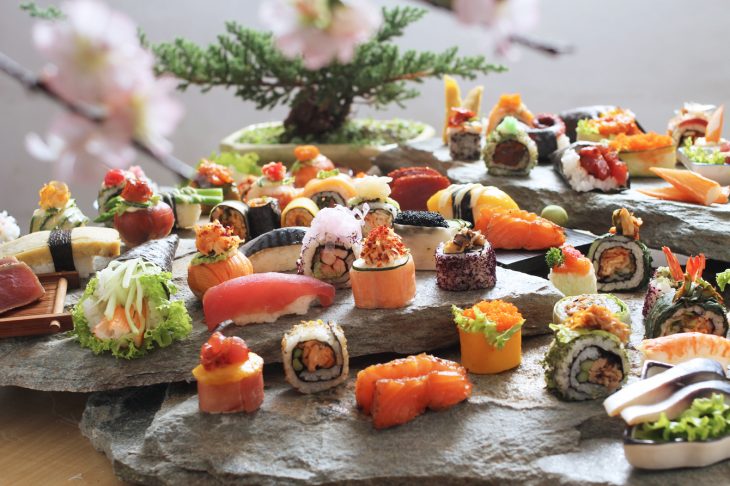 Wherever you end up eating on Christmas eve and Christmas day, remember the reason for the season. If you can't recall what that is, look to the left and right of your dining table. See the smiles, and listen to the conversations. While you're at it, consider what others don't have and the next time you eat out, choose restaurants and dishes that feed more. Eating is awesome. Eating food that helps others is even better.
Happy holidays!
Joy Soriano
Joy has been a vegan for over 20 years. She's done a wide range of stories for magazines, from music and movies to business and culture matters. She continues to write professionally to this day — like, right this very minute.