The lovable red-haired musician from West Yorkshire broke 2017 by releasing his third album, ÷ (pronounced "divide"). Seconds after the release, rabid fans and music lovers alike flocked to Spotify and other streaming networks to listen to Ed Sheeran's new picks.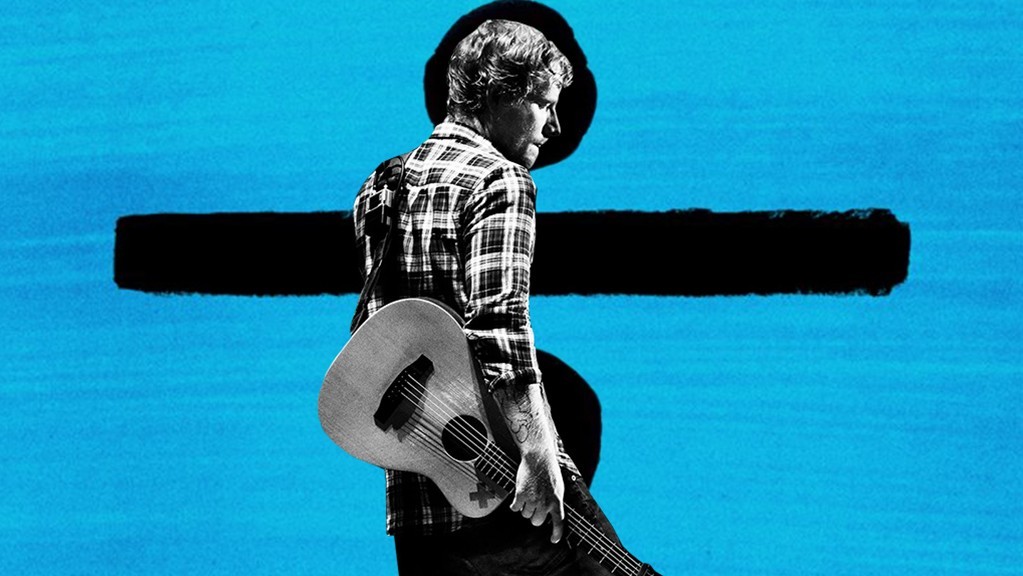 And man, he did not disappoint.
Sheeran has always been good at using his music to hit us where it hurts the most. It's the reason everyone loves him. I was cool with his past albums, namely + (Plus) and x (Multiply), but when I heard Divide, I was shaken (literally).
Divide isn't just your typical I'll-sing-my-feelings-for-you type of album; it has EVERYTHING about life. Want proof?
When someone passes away (Supermarket Flowers)
Power line: I hope that I see the world as you did/ 'cause I know / a life with love is a life that's been lived
Raise your hand if you've been personally victimized by this song.
Supermarket Flowers is Ed's tribute for his late grandmother, written from the point-of-view of his "dear old mum." The song's beautiful piano melody might sound sad, but on the contrary, it celebrates the life of a person loved by everyone.
It's a hard truth: everyone's time will come sooner than later. Instead of focusing on what we lost, it's best to remember what we had. Do not dwell on the loss of a loved one; instead, celebrate their life by living well and returning the favor.
When you can't believe your ex (or your crush) ditched you for someone "like that" (New Man)
Power line: I guess if you were Lois Lane, I wasn't Superman / Just a young boy tryin' to be loved / So let me give it to ya
This angst-riddled song describes the singer's initial thoughts on a recent ex-girlfriend's boyfriend – how she changed herself for the wrong man and basically looked for love in the wrong places.
The song talks about two things, the first being how most girls fall for a typical male stereotype: handsome, mysterious, and a bad-boy persona. We all share that bitter moment: why did our ex or crush fall for the usual stereotype? Call it excessive confidence, but we know they can do better (ahem). You can't help but think, "Really?!"
The second point discusses the potential silver lighting in the situation. The girl was obviously looking for love in the wrong places. Her disloyalty proves she wasn't worth Sheeran's time. If your ex is in the same situation, then he ain't worth your time either.
When you should start loving yourself (Save Myself)
Power line: So before I save someone else / I've got to save myself / And before I love someone else / I've got to love myself
The message is simple: you need to pick yourself up before you help someone else. Some people don't realize it, but they always prioritize others over themselves. In the end, they become too exhausted, disappointed, and unhappy with life.
There's nothing wrong with lending a helping hand or loving someone, but when you do it too much, it will take its toll on you.
So before you save someone else, heed Sheeran's advice: save yourself first.
When you're missing the good old days and looking ahead (Castle on the Hill)
Power line: And I miss the way you make me feel, and it's real / We watched the sunset over the castle on the hill
I don't know about you, but I get serious young adult novel feels whenever I listen to this song. Ed singing about his English countryside upbringing has got me thinking about my early days. It's a good song to listen to, especially when you feel like looking back to see how far you've come.
When you don't know where you stand in the relationship (Dive)
Power line: So don't call me baby / Unless you mean it / Don't tell me you need me / If you don't believe it / So let me know the truth / Before I dive right into you
Are you in the middle of "Will We? Won't We?" relationship? Girl, you're not alone.
Fortunately, this guy understands.
Relationships can be tricky, especially if you like someone, but unsure if they share the same passion. Sometimes, the paasa-umaasa situations happen because one party invested too much on an uninterested person.
Dive is THE anthem of Modern Filipinas who want to be sure. It's better to know the truth before you dive into someone's heart.
Haven't listened to Divide yet? Check out Spotify now and tell us which song hit you hard the most!
Ashley Petallano
Ashley is an awkward potato in love with words, Kpop, and corgis. She spends her free time dancing like one of those balloon things you see in malls.