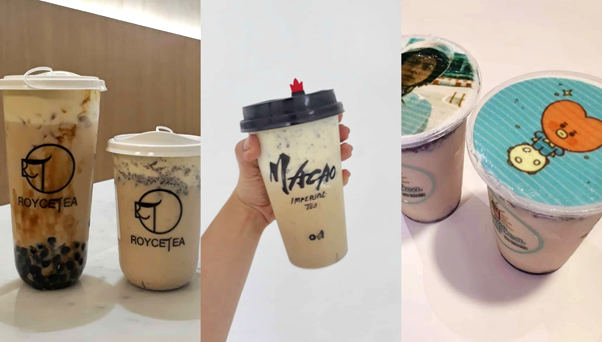 I used to think that taro is the only "acceptable" milk tea flavor. Back when I wasn't much of a milk tea fan, I'd tell my friends that Gong Cha's taro milk tea is the only flavor that could make me like the "Most Millennial Drink of the Century." I didn't like tea and the idea of adding milk to the tea just made me shiver — unless it was taro, 70 percent sugar, and with pudding, please.
That was until I had Oreo Cream Cheese.
Now, I'm part of the population that utters the phrase "Tara milktea!" whenever my budget and diet allow (can't have too much sugar, kids!). Oreo Cream Cheese has become my go-to drink, and it's the reason for my love for this millennial drink.
I was pleasantly surprised to find out that most milk tea shops have this flavor. I also wondered if it would taste better if the price was higher or if the cheaper options would give me the encouragement to buy more often.
So, does price influence the satisfaction of your Oreo milk tea experience?
The More Affordable Option: The Selftea Lab (P90/16 oz | P100/oz)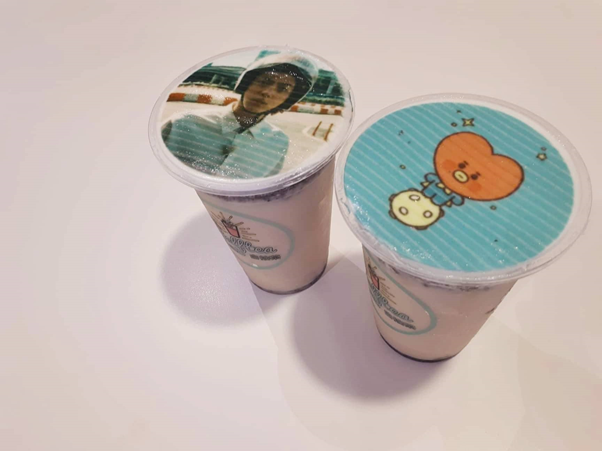 I discovered this shop when I was about to watch "Hello Love Goodbye" with a friend. The Selftea Lab I visited was the one at SM Southmall, Las Piñas. Its unique selling point (apart from being an affordable milk tea option): it prints any image on your cream cheese.
Let me repeat that: ANY IMAGE (just not NSFW stuff).
Why? Because.
The Selftea Lab prints photos on ALL of their products, so you don't have to pay extra if you want your face on your milk tea. Even if you buy the cheapest drink (P65), you can have a photo on your drink.
My friend and I got too excited about this one. The woman told us that all we had to do was send her a photo via Bluetooth, and we're good to go.
The cream cheese tasted a bit like candy to me. I don't know if that's the food coloring from the printed image. The flavor wasn't as rich as the cream cheese I was used to, but then again, it only cost P90.
The Oreo tea was OK. My friend and I took a sip, and we both agreed that it tasted good for less than a hundred bucks. Plus, it comes with an IG-worthy quirk.
The Mid-Level Alternative: Macao Imperial Tea (P140 | P15 for the add-on pudding)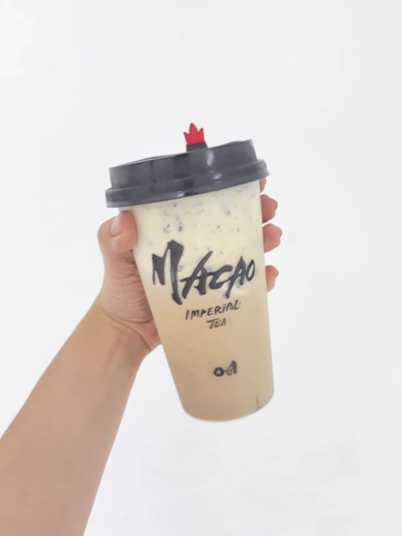 Macao is the reason I'm in love with Oreo Milk Tea. A friend treated me once, and I was a goner the next second. I'm not the only one. The shop is known for its Cream Cheese series, which explains the endless line of customers and Grab Food riders at most locations, especially when it first opened.
The first thing you'll notice about Macao is the cup. I'd like to think that Macao was the one who boosted the fame of these funny cup covers with the crown. The reason for this design is so that you can enjoy the cream cheese first hand before you mix it with your tea.
Macao's cream cheese is A+. It works well with the black tea, Oreo crumbs, and pudding combination. It's not overwhelming nor is it too weak. It's smooth and sweet — just the way I like it.
If I do have a bone to pick with this milk tea giant, it's inconsistency. The Southwoods branch, in my opinion, makes the best Oreo Cream Cheese. At the end of the spectrum is Festival Mall in Filinvest. I gave the latter branch two chances. The first time I drank there, my Cream Cheese had biscuit crumb-like residue. It was so thick, it got stuck in my straw. The second time I ordered, the tea was too bland, the cream cheese not as rich as I want, and it had crumbs. AGAIN.
I've also tried the branch in BF Parañaque. It's not as good as Southwoods. It's OK, but it can do better.
The Holy-Crap-I-Have-Moolah-Let-Me-Splurge-On-Milk-Tea Choice: Roycetea (P175 for Regular Oreo Milk Tea | P185 for Oreo Sandwich Milk Tea)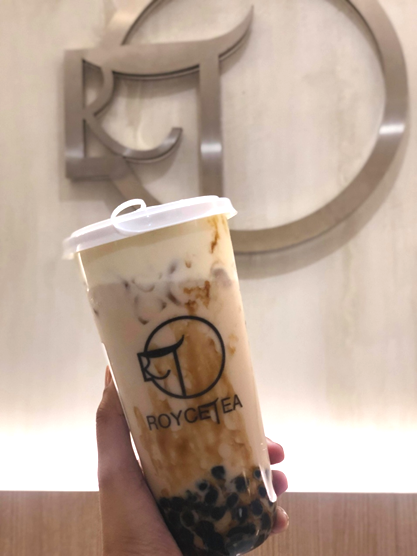 Another friend dragged me to the location in BF, insisting that it had the best Cream Cheese milk tea in town. I looked at the price and saw the small size of the cup. All I could think of was, "ARE YOU KIDDING ME?"
She did forewarn me that the price could be a little "mahal," but it would be worth it.
By golly, it was.
Personally, Roycetea has the best cream cheese topper out of the three options. I thought Macao's was already rich, but man, Roycetea proved me wrong. I prefer having my drink in their takeout cup even though I'm staying because, like Macao, the cup has two openings — one for the straw, one for the cream cheese. I prefer not to use a straw, and just let the cream cheese hit me hard.
I have no qualms about the tea either. It's lighter compared to the other two. I didn't need any add-ons because the tea, Oreo crumbs, and cream cheese were enough for me.
The Verdict
If you're looking for quality cream cheese, splurge on Roycetea. But to be honest, I wouldn't be opposed to settling with Macao Imperial, especially if you drink milk tea regularly (watch your sugar, kids!). If you're looking for a bit of fun, go for The Selftea Lab.
What do you think? Let me know in the comments section.
Ashley Petallano
Ashley is an awkward potato in love with words, Kpop, and corgis. She spends her free time dancing like one of those balloon things you see in malls.