If you're looking for an introduction to Singaporean food that won't blow the top off your palate, Wee Nam Kee Hainanese Chicken Rice, which opened in the Philippines—the Singaporean brand's first international location—just five years ago, is one of the go-to restos to check out.
The restaurant celebrated its recent anniversary with an upgrade in looks, transforming its first branch at Ayala Triangle Gardens into a modern bistro that merges contemporary sensibilities with classic Asian touches.
And if you're wondering about the reason for the change, managing partner Linfred Yap, whose love of the brand was sparked when he lived in Singapore and who really pushed to bring the restaurant to the Philippines, had this to say: "When we brought Wee Nam Kee in the Philippines five years ago, we decided to give it a more updated look and feel than its original Singapore location. On our fifth anniversary, we decided to give our flagship store a face lift—giving it a modern, younger feel, but still in the same oriental style that our loyal customers love."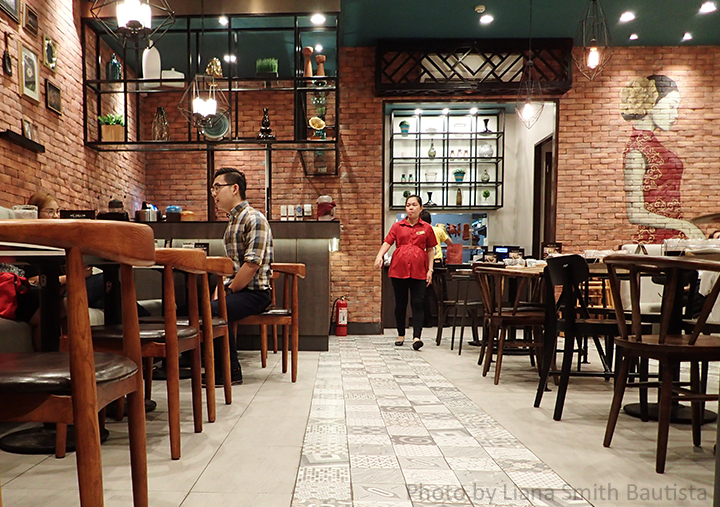 But a new look is not all they've rolled out; at their anniversary dinner, which we got to attend, they served us some of their new dishes right alongside their best sellers. Keep reading to learn about the food they offered, some of which are officially hands-down favorites of mine, whether they're new or menu staples.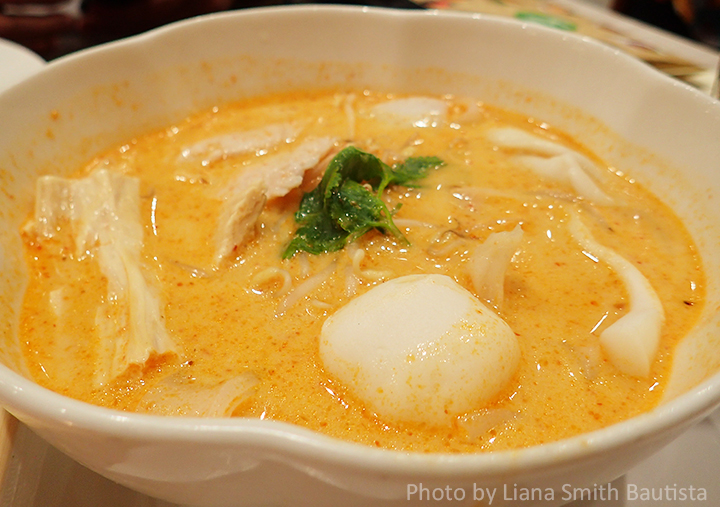 Soup
The first course was a soup course, and we were given the option of choosing the Classic Laksa, shown above, or the Hainanese Chicken Curry Noodle Soup. The former was not as pungent as the type you'd find on the streets of the Lion City, but it's a good introduction to the dish and because it's not as strong or heavy, it makes for a good starter or a light meal.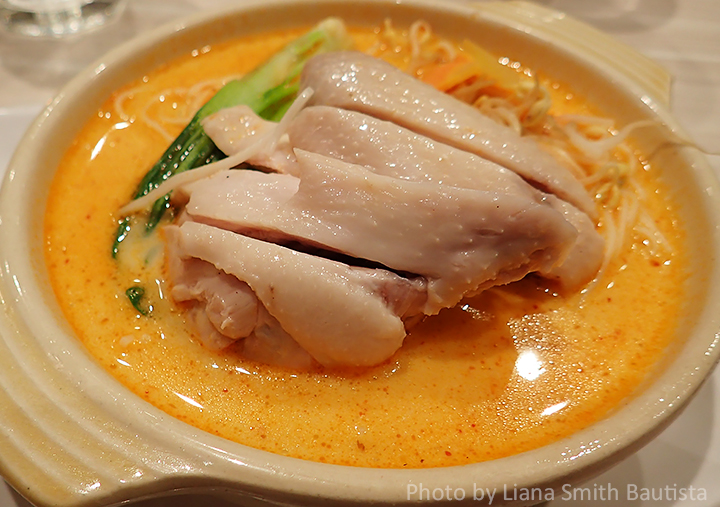 I opted for the Hainanese Chicken Curry Noodles, simply because if I have the option to get chicken in my soup, I'm going to get chicken in my soup. It's one of those basic life comforts, if you ask me. The soup itself was on the mild side, but quite filling for a starter thanks to the noodles. This would be a great option for a light lunch or a heavy merienda on a cool or rainy day. And if you're worried about the spice level, don't be; again, this is on the mild side—very mild, actually, as the zing from the spice hits more as an afterthought than the main event.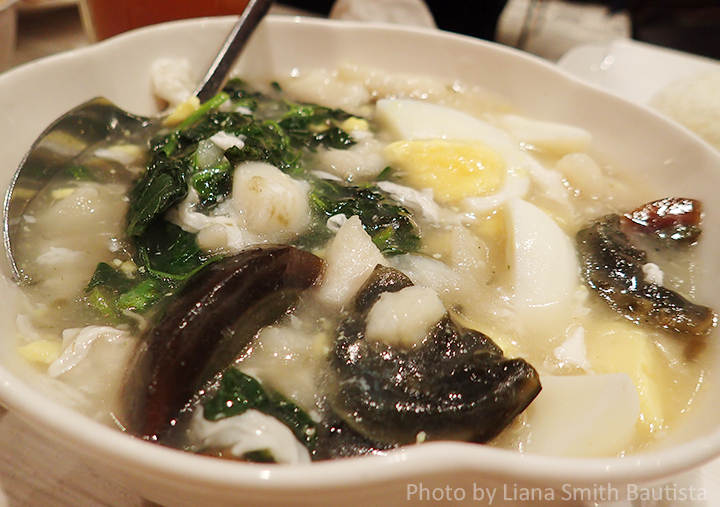 Family-Style Feast
It's a good thing we were grouped four to a table, because the next few dishes were served family-style, and I started with the Spinach with Century Egg in Superior Stock, which is kind of like a typical Chinese egg soup, only thicker and with that flavor of century egg and spinach cutting through it. To be honest, I'm not sure I can be objective about this dish because it was so delightfully eggy, and the only thing I like better than egg is century egg, and this dish had both!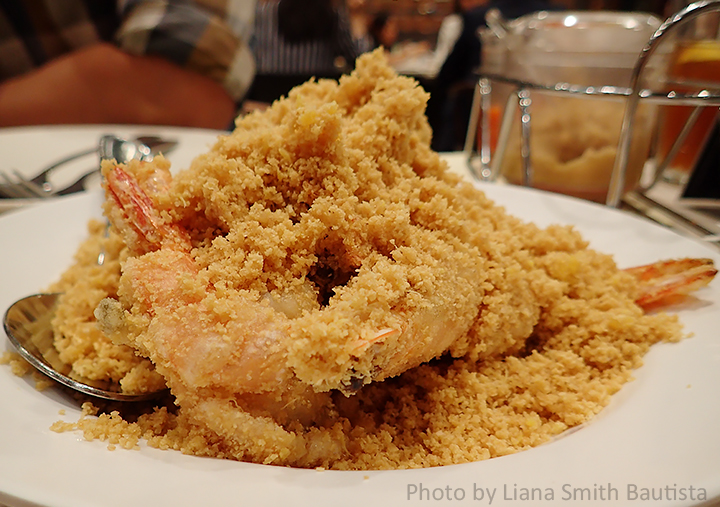 Next up was one of the restaurant's perennial best sellers, and everyone at my table (and the next one too) just sat up and paid attention the moment the Cereal Prawns were served. While the dish may not be the prettiest on the plate, it more than makes up for it with flavor. The cereal flakes, we were informed, are imported from Singapore, and they give the dish a distinctively comforting flavor that takes you back to your childhood, while a hint of spice keeps you in the here and now and helps your mouth to sing as you munch on the generously sized prawns.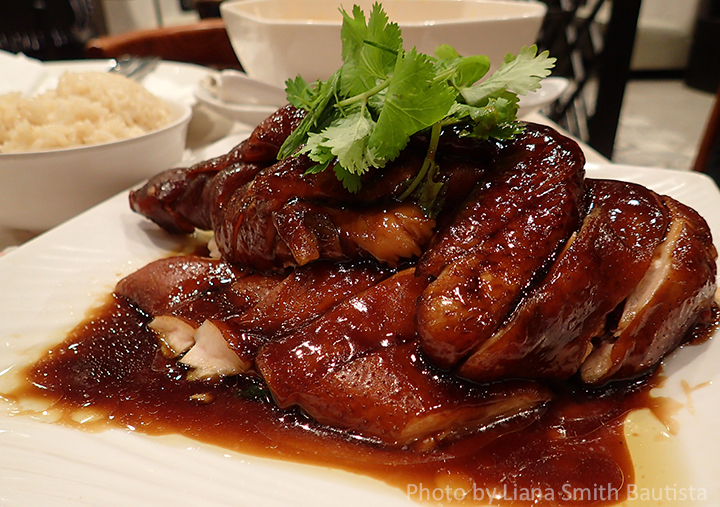 Then of course, there was the star of the show, and the newest addition to Wee Nam Kee's Hainanese Chicken menu, the Soy Chicken. This chicken is marinated and cooked using a closely guarded secret recipe finished off with a special homemade sauce. If you're the type who isn't really into Hainanese Chicken because of its delicate flavor, you'll like this bold, sweet-salty take on the dish, and if you're a fan of the classic, this twist will be sure to add a new dimension to a favorite dish. Yet this is still very much a Hainanese chicken dish; there is still some of that delicacy, and Wee Nam Kee's chefs make sure the soy doesn't overpower the flavor of the chicken itself.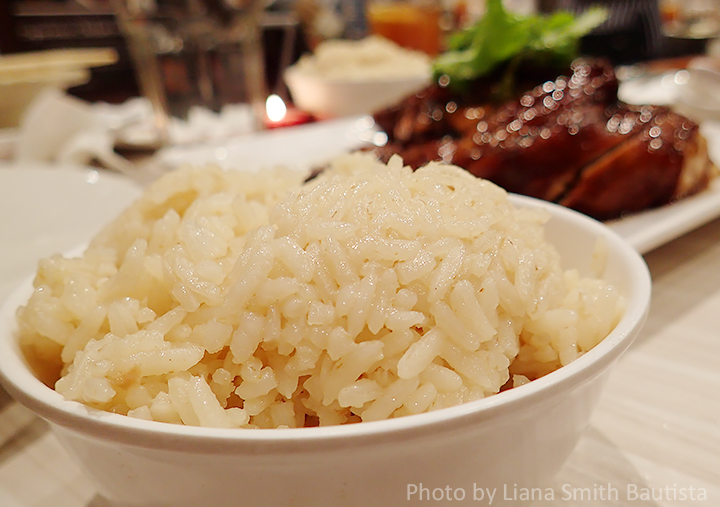 The chicken is, of course, best paired with Wee Nam Kee's signature Hainanese Chicken Rice, which adds a delicious gingery element to the dish even if you don't pile on the luya offered as a condiment. A word of warning, though: if you're trying to cut down on carbs, be wary of this because it's going to make you want to eat and eat and eat.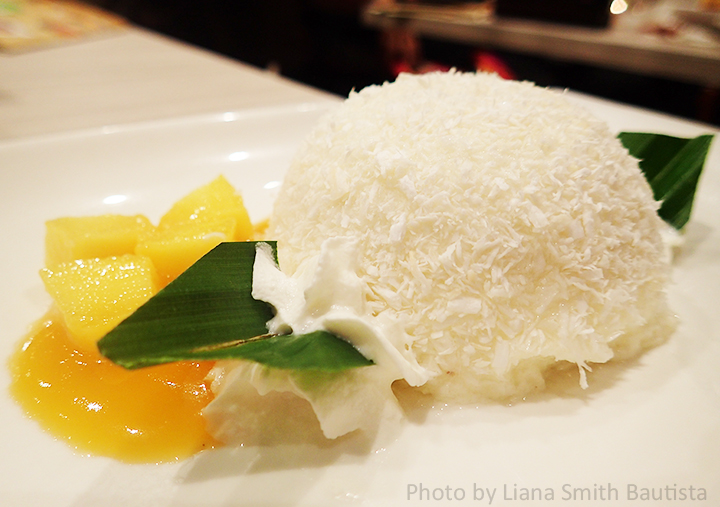 Dessert
The sweet ending was, as always, my favorite part of the meal. The Light Coco Mango Mousse shown above is a total palate cleanser, but despite being a "light" option for dessert, you don't feel like you missed out because it's just refreshingly delicious! You get that cool, clean buko flavor first, and then the almost custard-like or panna cotta-like quality of the mousse comes through, and finally that tart sweetness of Philippine mango sings on your palate.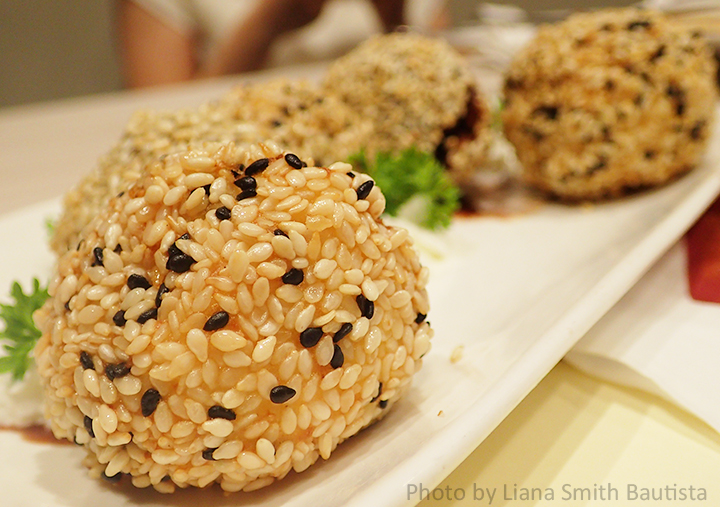 Finally, there's the Buchi Cheesecake, which is a dish of five pieces of buchi stuffed not with the mung bean paste that, by the way, I really love, but something even richer: cheesecake! And that's not all. While some of the sesame-covered glutinous rice balls are stuffed with light and fluffy and slightly creamy cheesecake that is rich without being too sweet or dense, others contain chocolate cheesecake made with Belgian chocolate. Better yet, because of the sharpness of the cheesecake and the richness of the Belgian chocolate are so skillfully combined in the chocolate cheesecake buchi, you actually get a bitter sweetness that's reminiscent of tablea.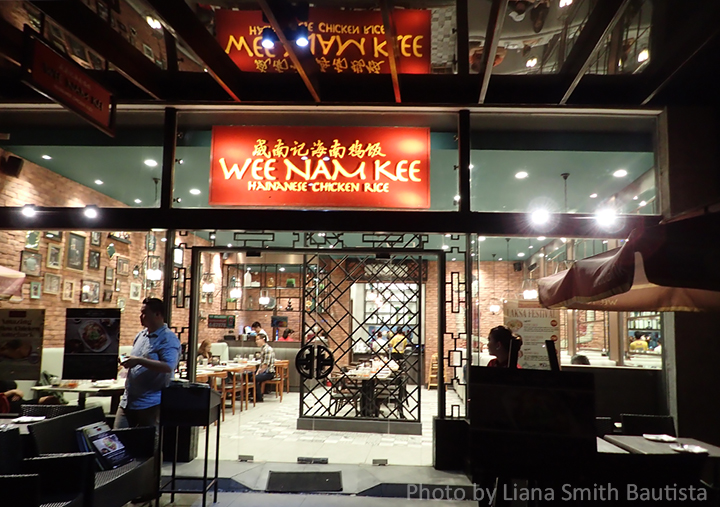 Wee Nam Kee's flagship branch is at the Ayala Triangle Gardens in Makati, but the restaurant also has branches in Serendra, Alabang Town Center, TriNoma, Greenhills Promenade, and Fairview Terraces. For more information on the Philippine branches, check out their Facebook fan page.
Liana Smith Bautista
Liana Smith Bautista is an article writer, web content manager, manuscript copy editor, and blogger—and she thinks it's awesome that she earns her living marketing on her love for the written word.