Ana Valenzuela
Ana Valenzuela graduated with a degree in AB Literature from…
Lead the fashion pack this year with this new trends. Take a look at these seven trends you can wear all year-round: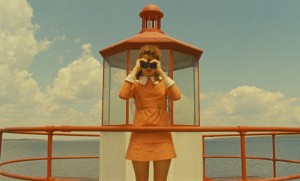 1. Pleats
Pleats are closet staples. This yearm get to see them in tinier and tighter folds in blouses, skirts, and dresses.
2. Shoulder-baring Tops
Off-shoulder tops was a big trend last year, and ut's still going strong this 2016.
3. The Half-moon Bag
Ladies, it is in the shape, as far as this bag goes. Michael Kors and Victoria Beckham both showed off this new It Bag in the runway, and we're pretty sure it's going to be big the whole year round.
4. Everyday Lingerie
Your favorite lingerie is getting a revamp, as it is fashioned for everyday style. Alexander Wang and Calvin Klein are just some of the designers who gave their stamp of approval on this trend.
5. Stripes
Already a classic, this print is not going anywhere. Say hello to bold layered colors that are perfect for summer.
6. Suede
The texture of this fabric gives a retro, bohemian feel. Designers like Rebecca Minkoff and Jonathan Saunders paid a throw-back tribute to the '70s with this material.
Ana Valenzuela
Ana Valenzuela graduated with a degree in AB Literature from UST. She has written for several media outlets. She is currently taking her Master's from UP.