Katrina Tankeh
Writes, eats, and dances with an incomparable vigor but is…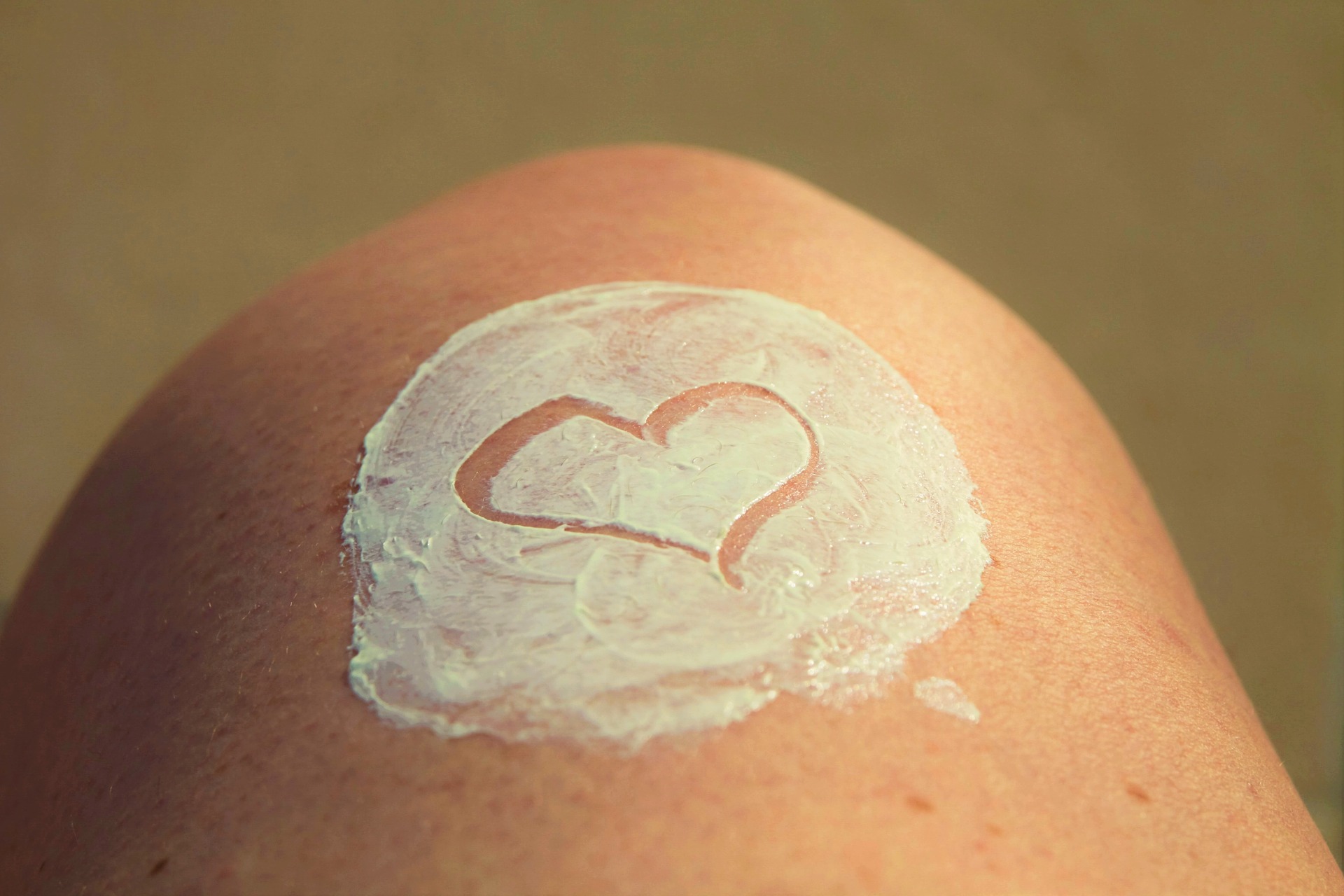 It's a fact – sunscreens are a necessity. The amount of diseases from extreme sun exposure can do more damage to your skin than you'd expect. It's better to stay protected at all times.
Contrary to popular belief, you don't have to spend as much money to protect your skin. Our very own favorite local skincare brands have just the right products for you. Trust me: you'll regret you ever said no to sunscreen.
Céleteque Dermoscience's Sun Care SPF 50 Face & Body Cream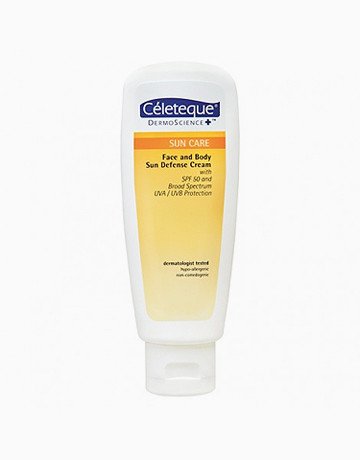 Céleteque Dermoscience is known to produce world-class, but affordable skincare products. Filipinas love the brand for its straightforward packaging and non-irritant acne solution products.
Their Sun Care Face and Body Cream has an SPF of 50, perfect for wearing while you're braving the scorching heat of the sun. It has a smoother formula compared to most sunscreens in the drugstore and its leaves your face with a semi-matte finish.
Happy Skin's Catch the Sun on the Go Hydrating UV Mist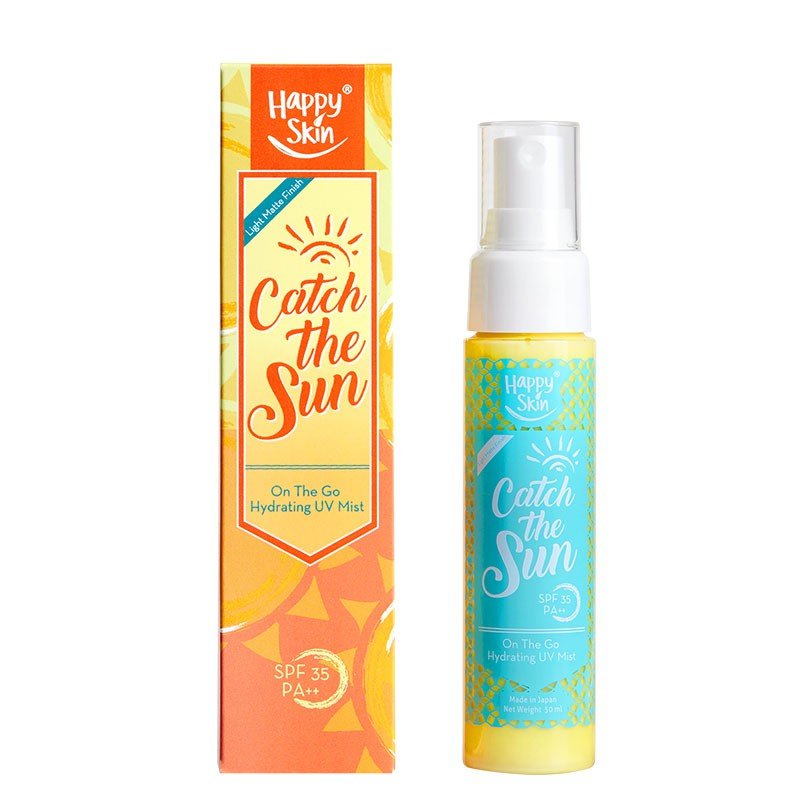 Happy Skin is truly one of the cosmetic gems of the Philippines. Products from the brand are all cruelty-free and come in fancy containers with packaging designs by local artists.
Packed with SP5 35, Catch the Sun is the perfect sunscreen for those summer days when our faces become too greasy to handle. They help reduce oil and shine while hydrating and protecting your skin at the same time. It isn't your typical cream-type sunblock, but that's exactly why Filipinas love it. Catch the Sun is a good base as a sprits of protection after you've put on your makeup.
Human Nature's SafeBlock Sunscreen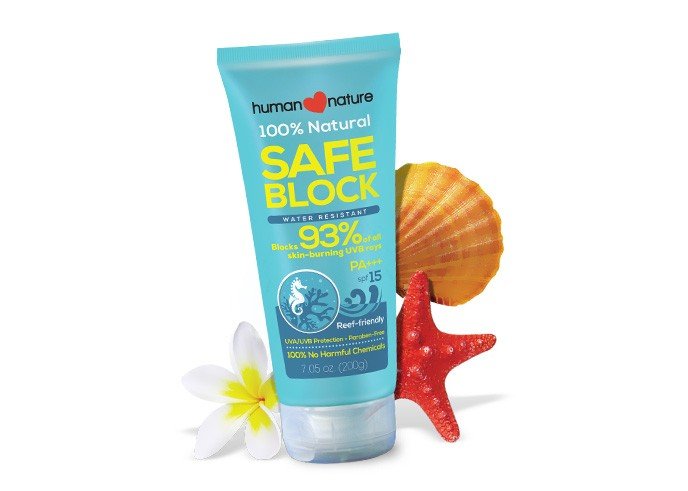 Human Nature has been taking the skincare industry by storm with their affordable yet amazingly effective products. Many Pinays swear by this brand because of its unparalleled quality and unwavering opposition against animal cruelty.
Their SafeBlock Sunscreen has an SPF level of 15 and is made from 100% natural ingredients. What's even better is that this sunblock was designed to be nontoxic for both your skin and the coral reefs. Amazing, isn't it?
Snoe Beauty's Here Comes the Sunblock Instant Rosy White SPF45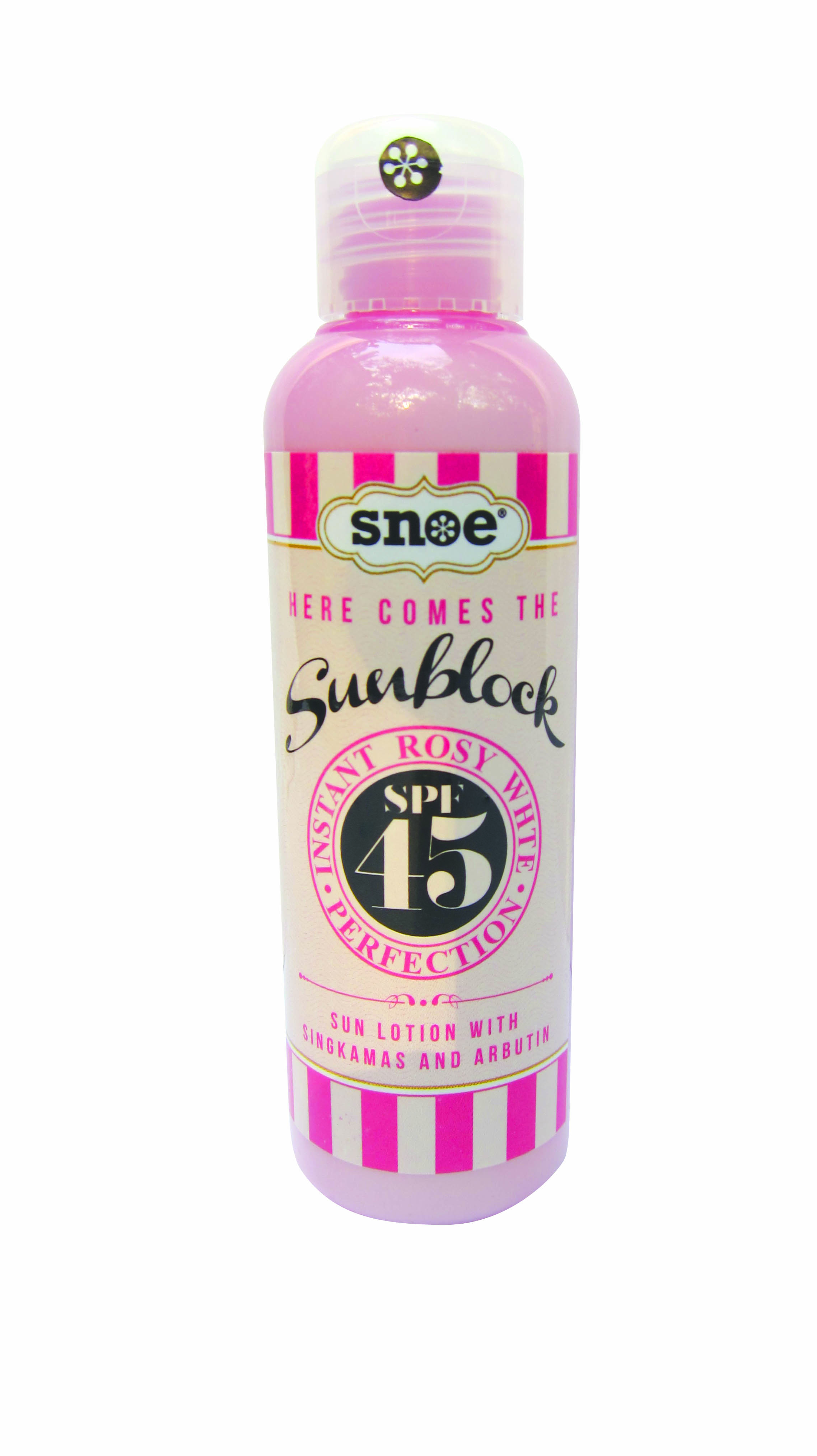 Snoe Beauty is a homegrown makeup and skincare brand with the hippest packaging there is. But what's even more admirable is the amount of organic ingredients most of its products have. Not a lot of skincare brands abide by natural ingredients – knowing one of our own swims against the tide is heartwarming.
The Instant Rosy White sun lotion has Bengkoang (or Singkamas) and Arbutin, which are both natural ingredients that promote whitening. The sunblock moisturizes while protects the skin from sun damage and premature aging. Paraben-free, non-greasy, and affordable, this sun cream will definitely be a favorite this summer.
Bath Junkies' Sun Kissed Sunblock Gel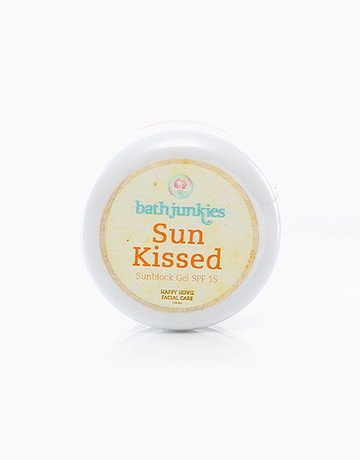 Bath Junkies is the first local bath and body brand to compete internationally – Pinoy pride right there! Another natural brand, you won't find any toxic ingredients in any of their products. Just the perfect brand for those with sensitive skin.
We saved the cheapest one for the last for the ladies on a budget. The Sun Kissed is the perfect base for your makeup because of its lightweight and non-sticky formula. The best thing about it is that it doesn't create that white cast on your face that other sunscreens do. A little goes a long way with this one. But since it's in a small container, you can bring it everywhere with you if you need additional skin protection throughout the day.
Skincare is definitely the new makeup. Spending a few seconds a day to lather a protective layer over your face won't hurt at all. Don't wait until the sun kisses your skin – protect it now and thank me later.
Katrina Tankeh
Writes, eats, and dances with an incomparable vigor but is only really good at one of those things.