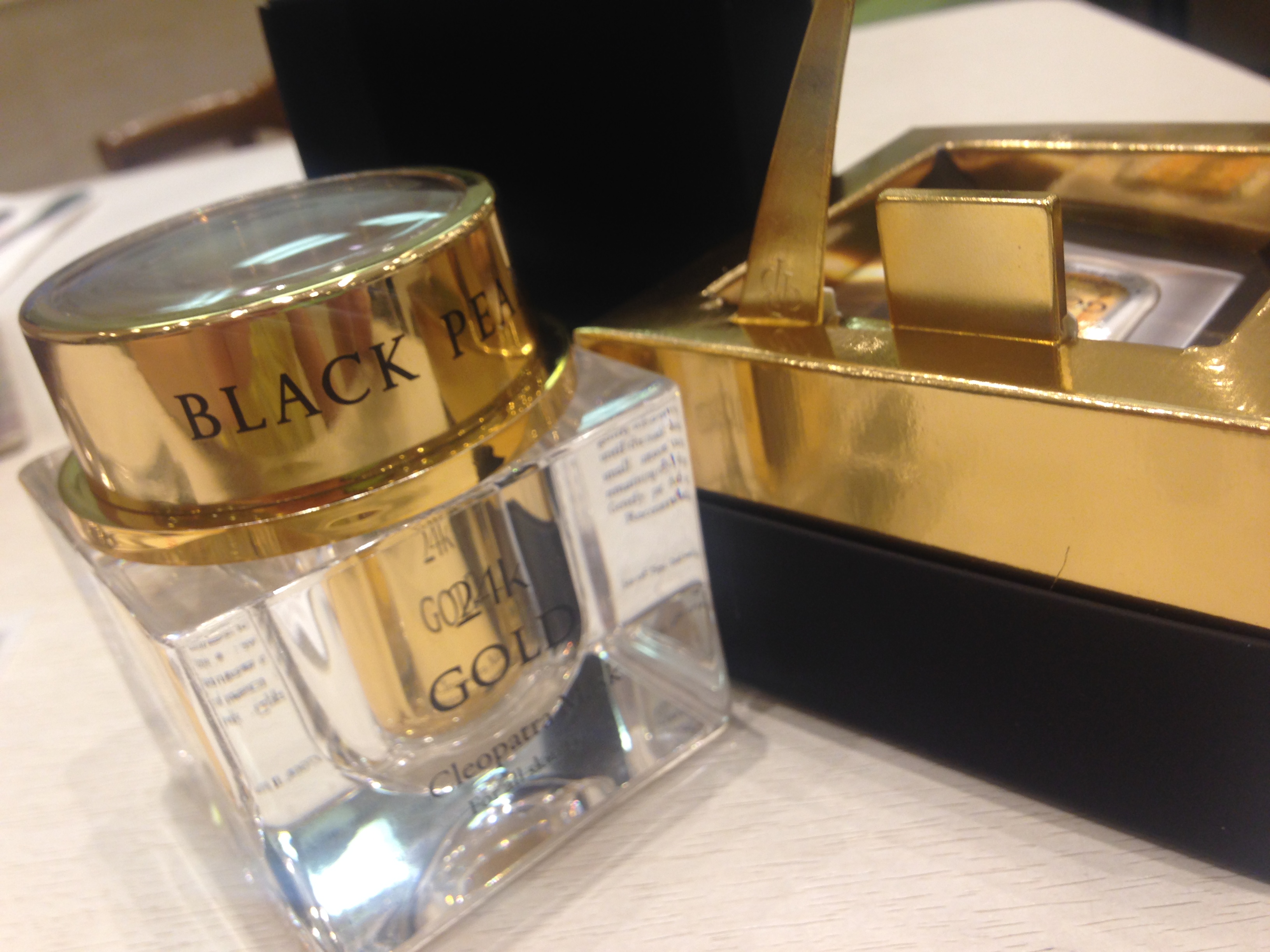 Face masks are life – seriously.
For me, there's nothing better than capping the day off with a cold face mask to wash away today's haul of dirt and stress. I've tried a variety of them: aloe, green tea, orchids, honey, tomato, cucumber, pearl extract, and even Brazilian charcoal.
Never in my dizziest daydreams, however, did I think that I'd experience the MOTHER of all face masks – drum roll please – the 24K gold mask.
To be honest, I've always been fascinated with gold and its cosmetic advantages. I first learned about it from Buzzfeed's Ladylike Crew's $17 Vs. $50 Facials video, which compared different facials at three "drastically different price points."
For the most expensive option, one of the Ladylike members was treated to a 24-karat gold mask. It looked so luxurious, comforting, and relaxing; I mean, who wouldn't want to treat their face with gold, right?
So, when I had the privilege to try out Black Pearl's 24K Gold Cleopatra Mask one Thursday evening, I was beyond psyched.
I haven't read any Black Pearl product reviews yet, but here's what you need to know about this amazing product based on first-hand experience by moi.
The Basics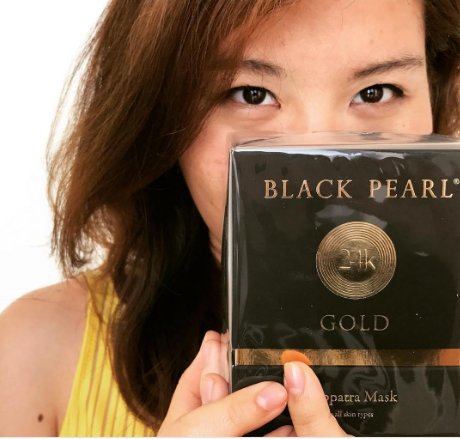 The 24K Gold Cleopatra Mask is the most premium in the Black Pearl skin care products line, and it relives the beauty regimen of the popular Egyptian ruler. Infused with Dead Sea black mud and 24 karat gold, the product boasts of anti-aging benefits, energizes your skin, and reduces the appearance of rosacea, blemishes, and age spots. Regular application once or twice a week guarantees long-term benefits.
The product is also perfect for all skin types, except acne-prone ones (sorry guys!)
For someone who suffers from blemish spots, I was eager to try this one. I've been dying to bid my dark spots adieu.
If you're looking for a firming and lifting mask with a dab of luxury, then this product is your best bet.
The Unboxing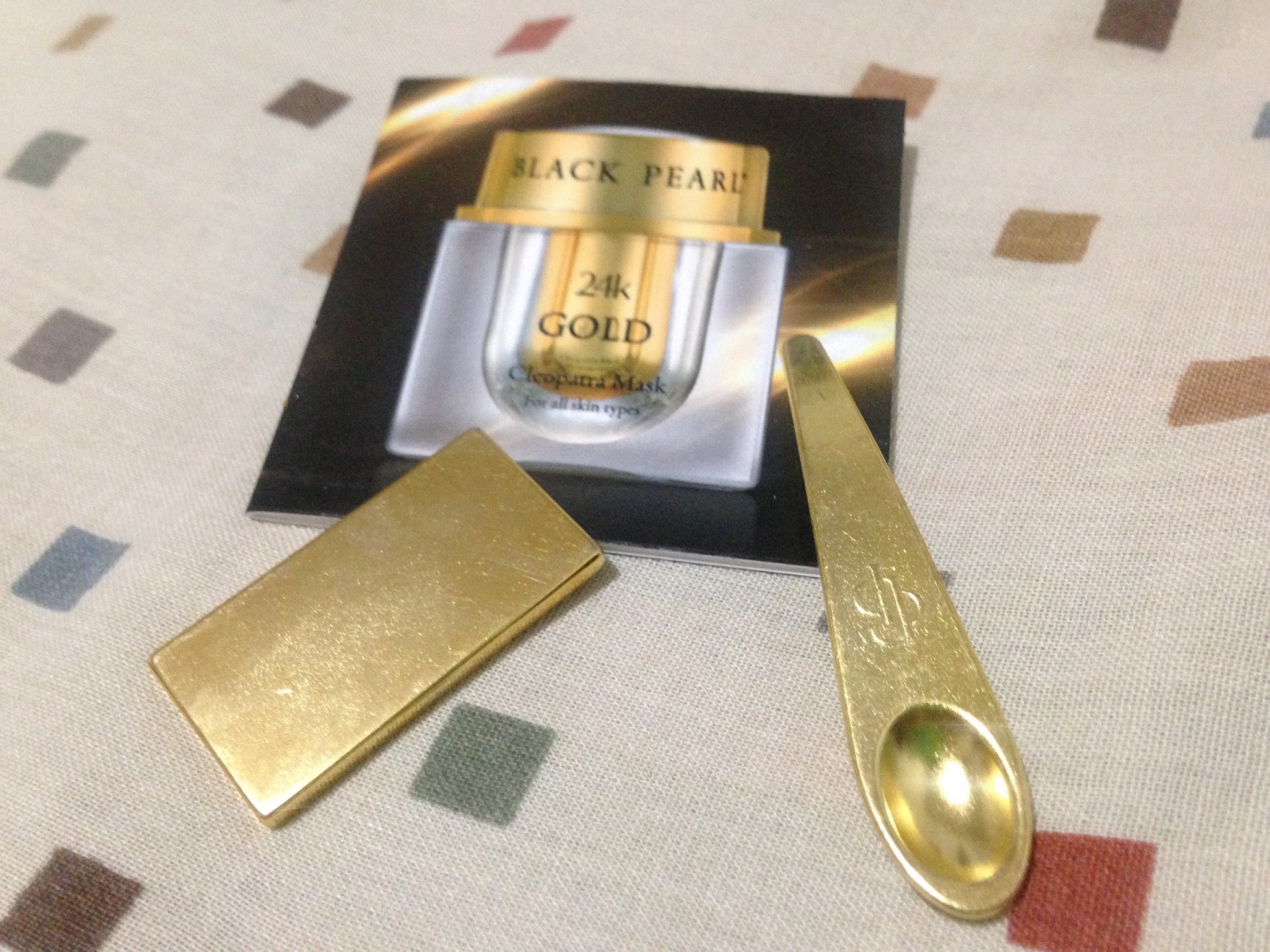 For starters, the black box was pretty heavy, which told me much about the contents. Since this was a fancy gold mask, I didn't expect to pull out a plastic tub. When I opened it, I was not disappointed (I squealed louder than I usually do).
Everything shined – from the box to the cover. It looked like something a Disney Princess would have in her bag, Black Pearl's best seller came in a 50ml jar complete with instructions, a golden mini-spatula and magnet (their uses we'll discuss later on).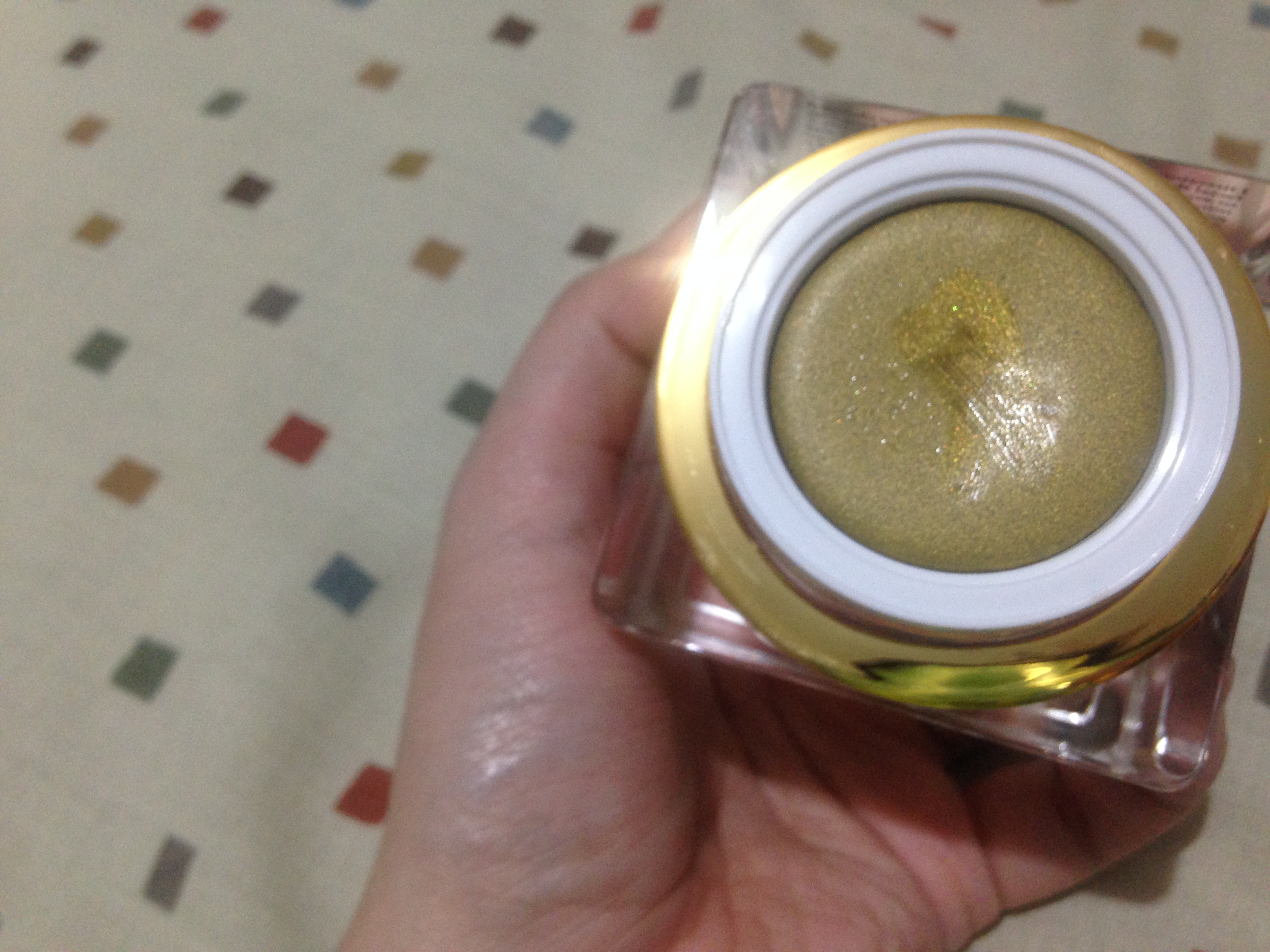 I took out the second cover to reveal the big thing I've been waiting for – THE ACTUAL PRODUCT. IT IS FREAKING GOLD.
My naturally small eyes widened beyond their capacity at the sight of the product. I could already think of dozens of adjectives to describe it: fancy, beautiful, glamorous, omgwow, #blessed, and other words. From afar, you could already see the sparkles, which made me anticipate the actual application.
Trying It Out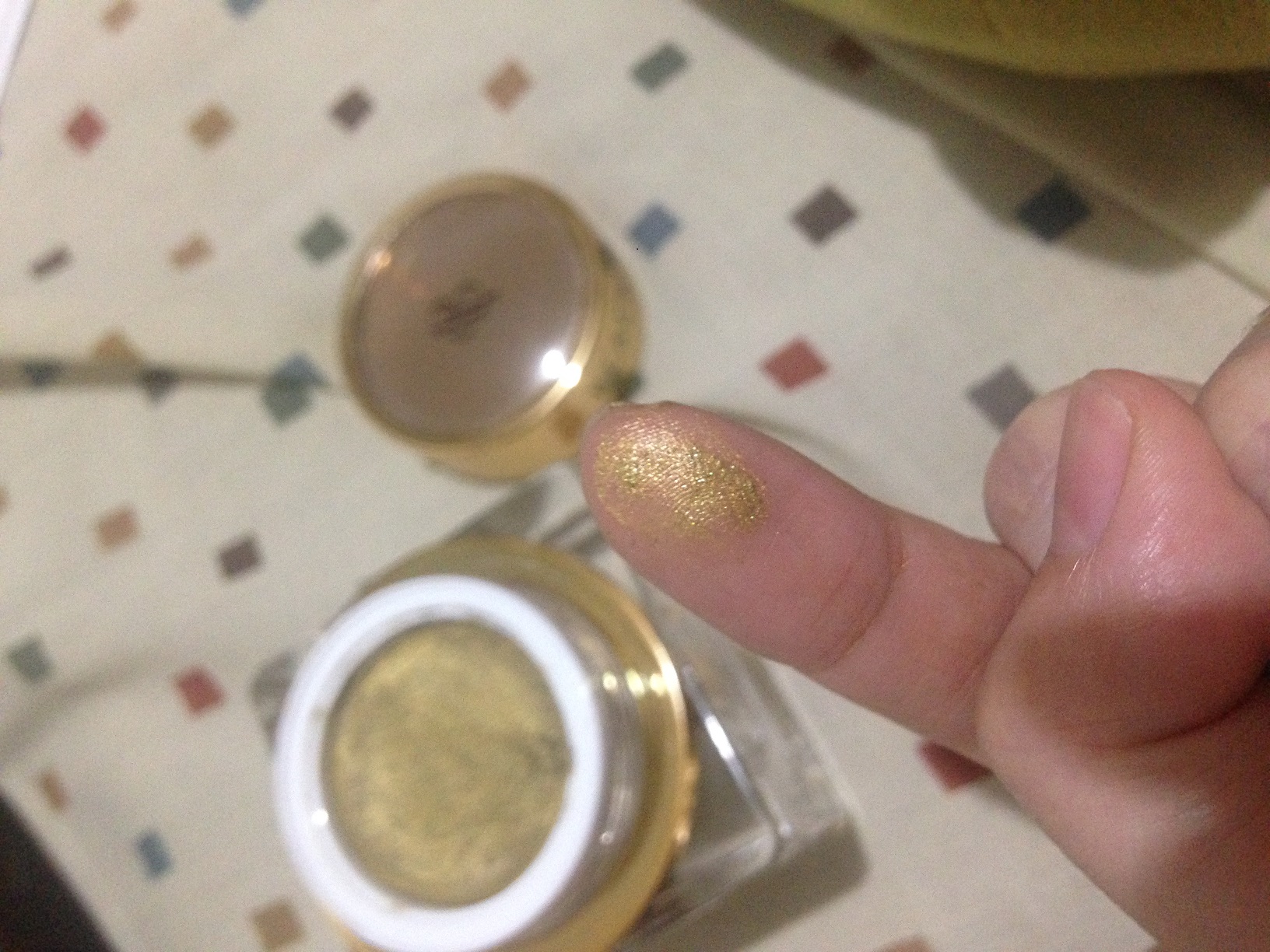 The first step was to clean the face before application. Once my face was all clean and dried, I applied an even layer on my skin. The cream mask feels smooth on my fingers, but when I applied it on my face, I could feel the rough particles from the Dead Sea mud.
The product feels light on the skin. The texture is a mix between coarse and a bit of oily sheen, but nothing uncomfortable. Use the small spoon included to get small scoops and apply it in a circular motion. When you look like a golden Princess already, stop the application. Once you've covered your face, it's time to wait for seven minutes (according to the instructions).
That's what I did.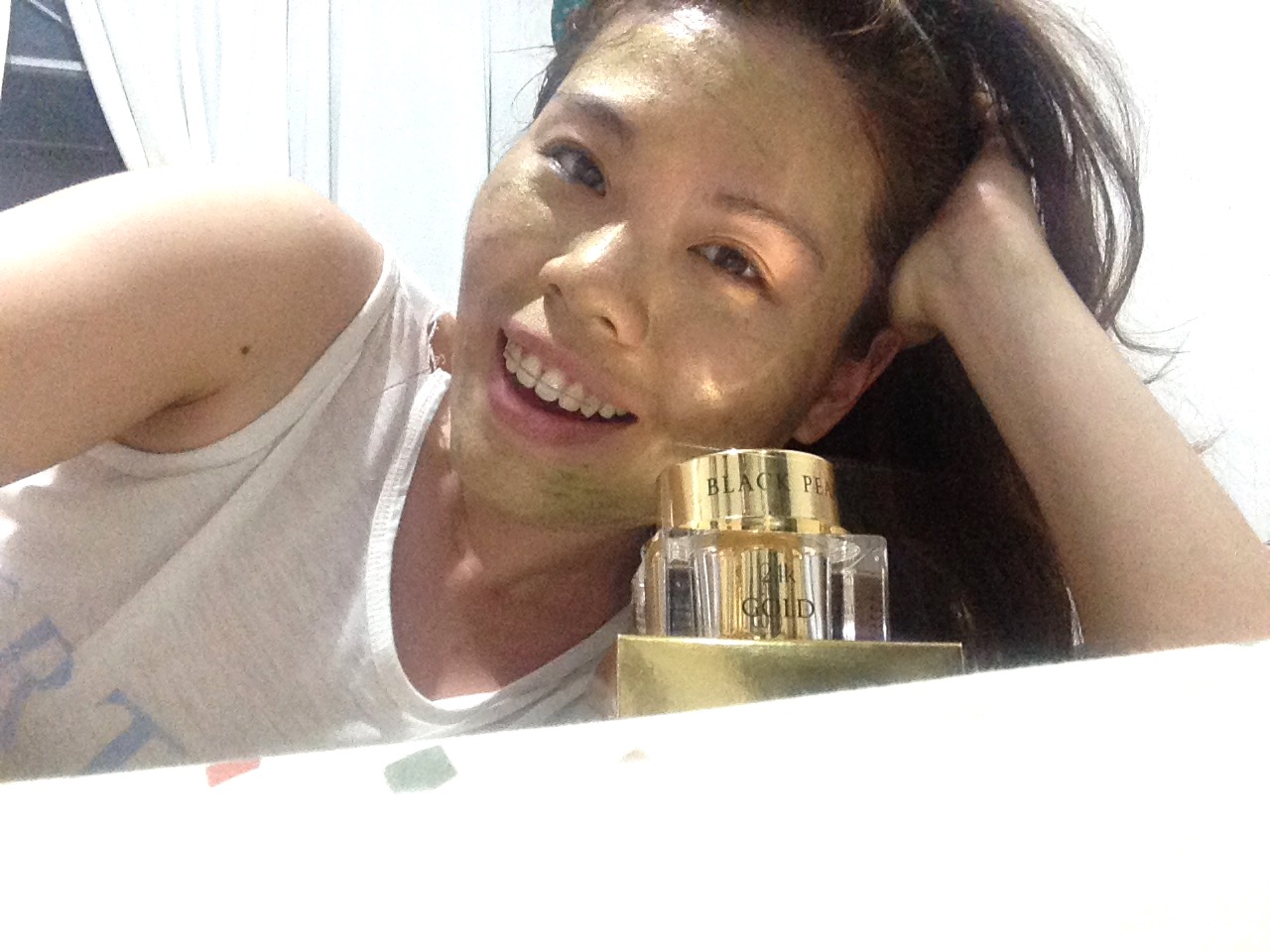 Once the seven minutes are up, wrap the golden magnet in tissue to get rid of the excess particles and dirt. Use gentle strokes to remove the mask.
This was the most amazing experience of the 24K process. I could feel the magnet attracting the residue and dirt, my skin breathing  sigh of relief as it reveled in a new level of pampering. It also took me five minutes to remove the excess particles completely (some of them were too stubborn; kept on sticking to the magnet).
After removing the Dead Sea mud residue, I used a cleanser to wipe away the excess oil.
The Aftermath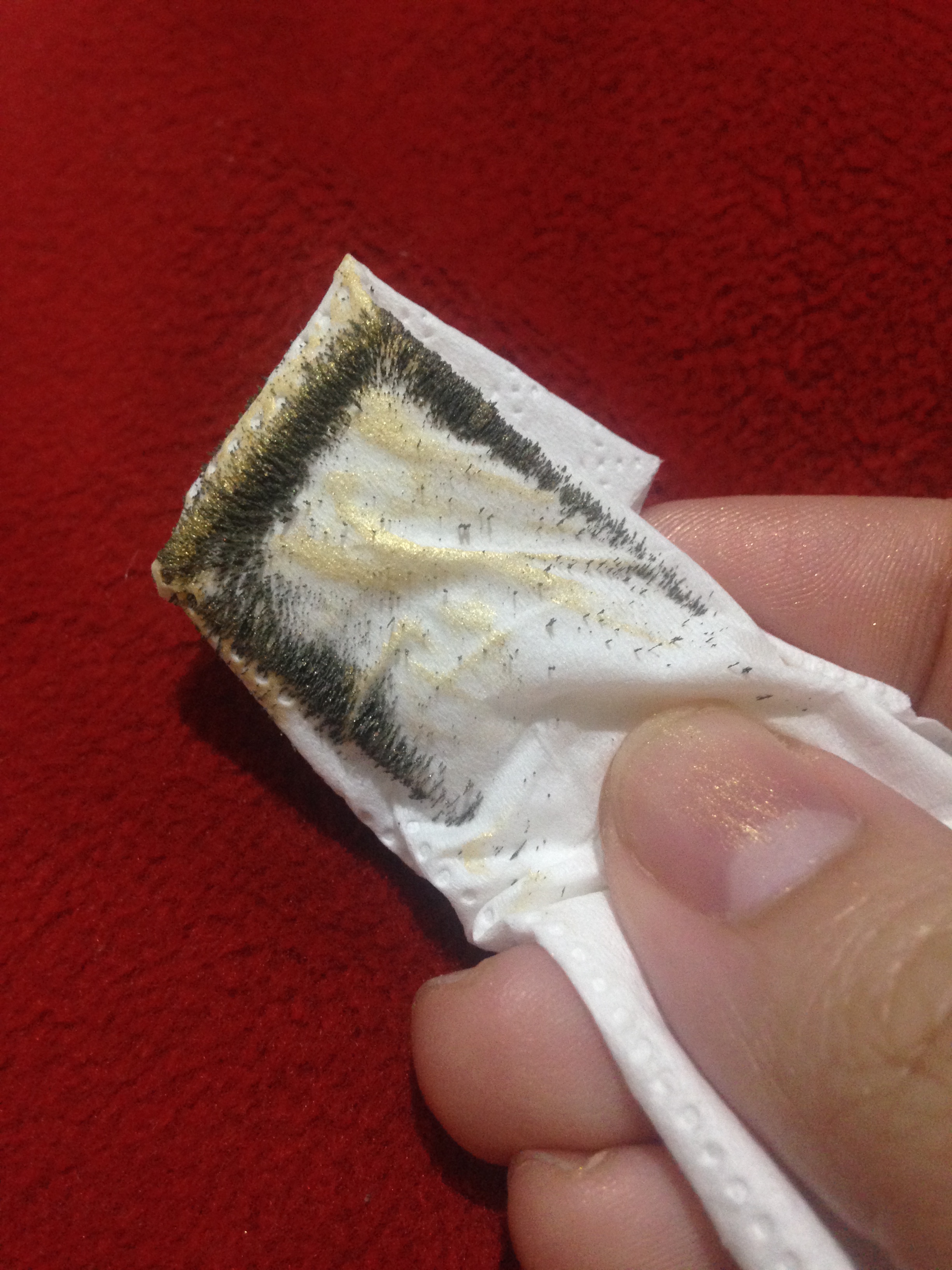 My face felt cleaner and healthier once all the 24K Gold Mask came off.  The blemish spots didn't immediately vanish, but I could see that my skin was lighter and had a glow (the sparkles did a good job). Mom touched my face and gushed, "Parang baby ka ulit!" ("Just like a baby again!"). 
Recommendations: Would I Use Again?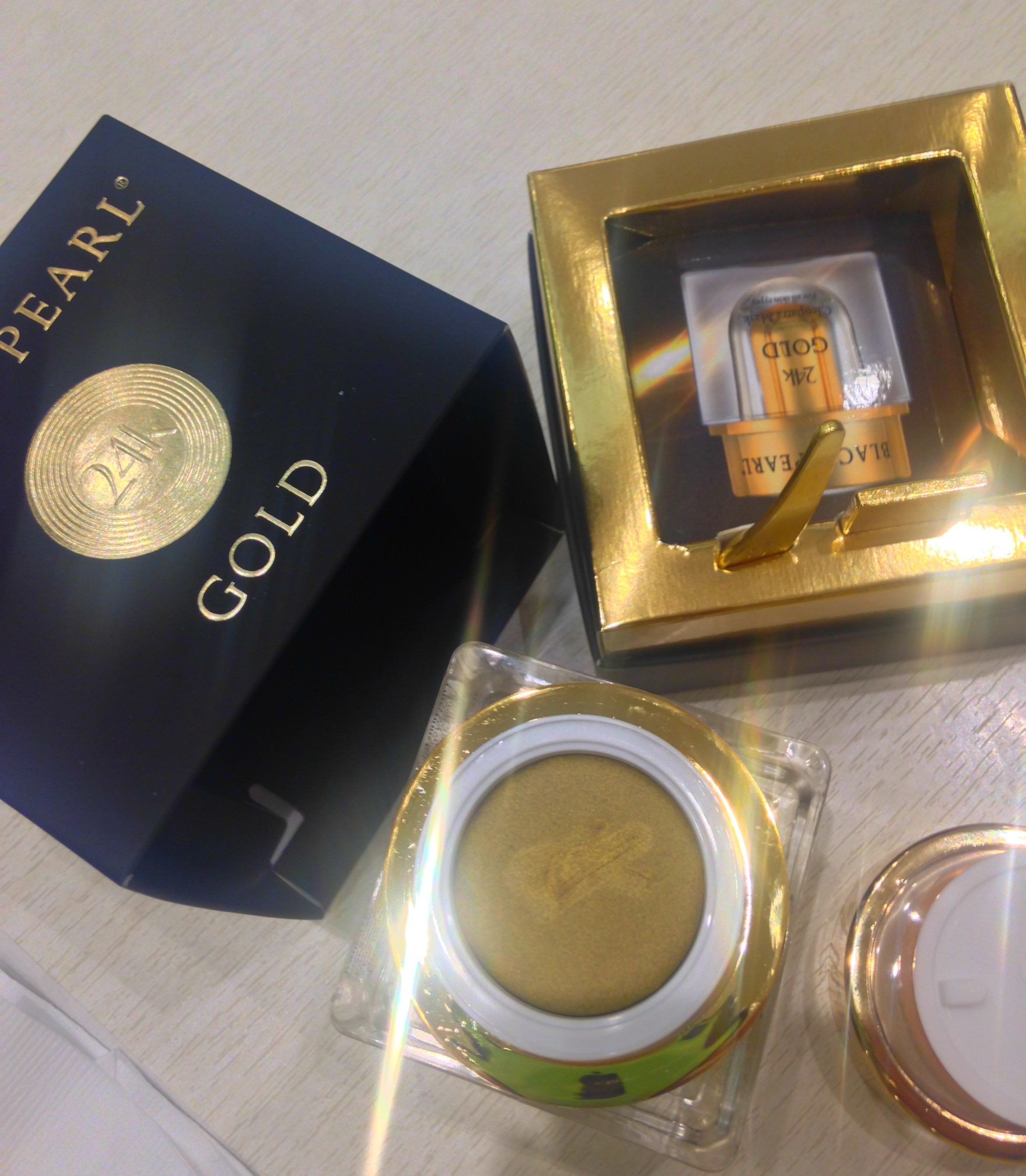 This product is pretty pricey, but for a good reason. This form of gold guarantees golden benefits with prolonged use. You won't just feel like a princess; you'll look like one, too. With regular use, you'll say goodbye to your blemish marks, wrinkles, and fine lines.
I'm a big fan of Black Pearl's 24K Gold Mask. I'd use it over and over again to see the results and pamper myself like a Queen once in a while.
Cleopatra had a point when she made a statement with gold. One night of copying her greatest beauty secret had me feeling all fancy and pretty.
Ashley Petallano
Ashley is an awkward potato in love with words, Kpop, and corgis. She spends her free time dancing like one of those balloon things you see in malls.