Mai Porras
Pint-sized Pinay. Writer by day, mermaid by night. Loves coffee,…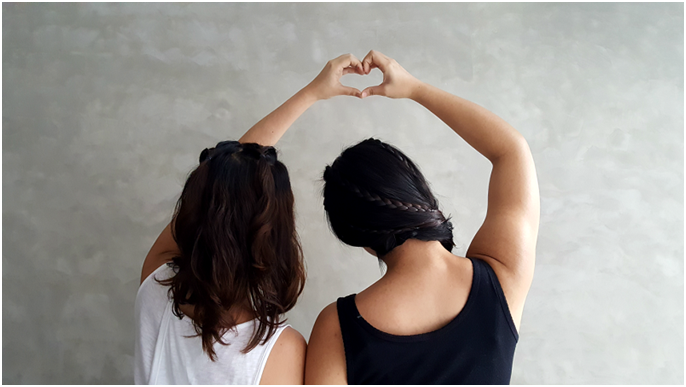 Ah, summer. Not only can you now wear your hubadera clothes without getting looks of disapproval, you also get the perfect excuse to answer the becks and calls of the ocean.
Between all the photos that will definitely end up on your IG and the hot guys you'll be rubbing elbows with, of course, you want to look cute. With the white-hot sun and salty gusts of wind, though, it isn't exactly easy to manage your hair.
Our girls from Modern Filipina try easy-to-do, braided hairstyles that look perfect whether you're jetting off to a tropical island or simply going for a dip in the pool:
On Taz: Loose French Braid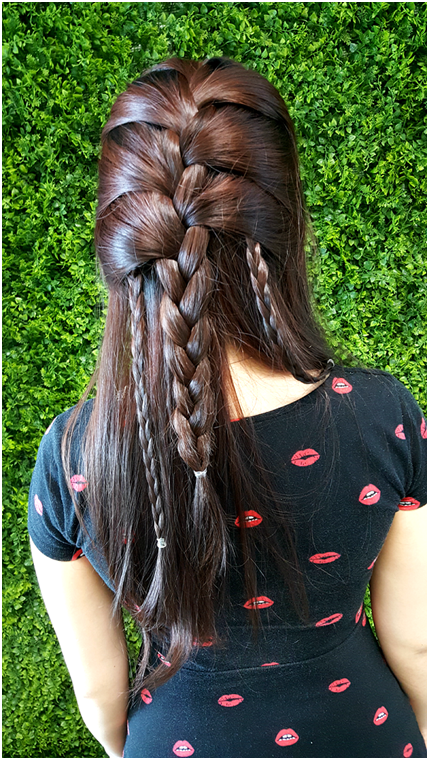 A half-up French braid is easy to do, giving you more time to spend on the shore while still looking flawless. A sleek, loose braid works if you've got a carefree day laid out, but if you've got a busy day planned out, make your French braid a bit tighter and then finish off with a spritz or hairspray. Give your 'do a twist by making a smaller, three-strand braid on each side.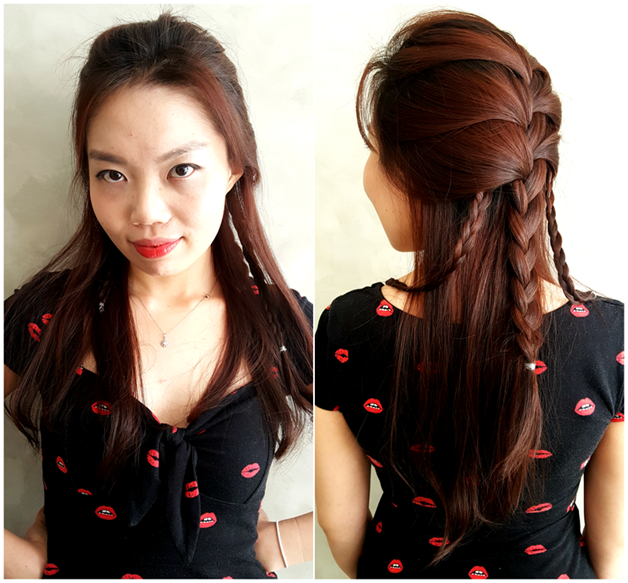 On Ashley: Double Half-Up French Braid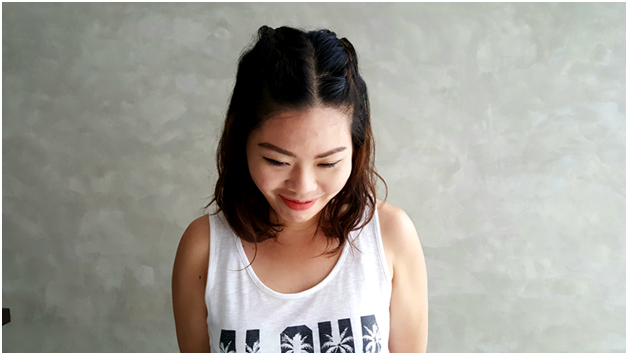 If you want to let your beach-perfect waves loose, but you know that day at the beach inevitably means tangles and knots, a cute half-up French braid is your best bet. This super cute 'do takes the standard braid up a notch, keeps your hair in place, and lets you show off your curls all at once.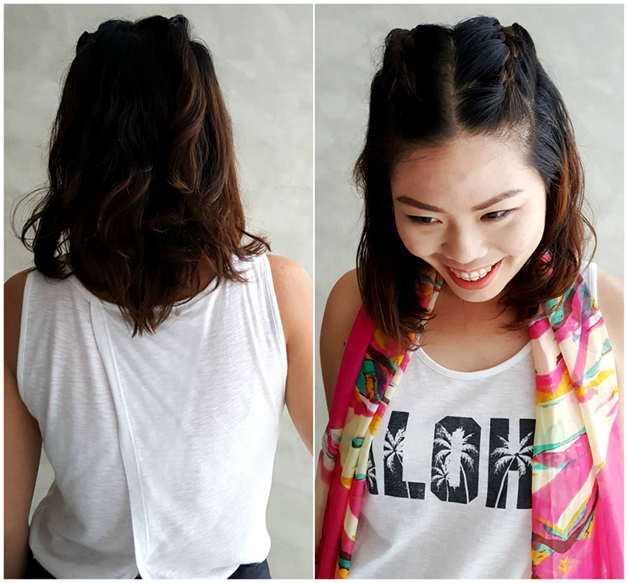 On Pauline: Side Swoop Fishtail Braid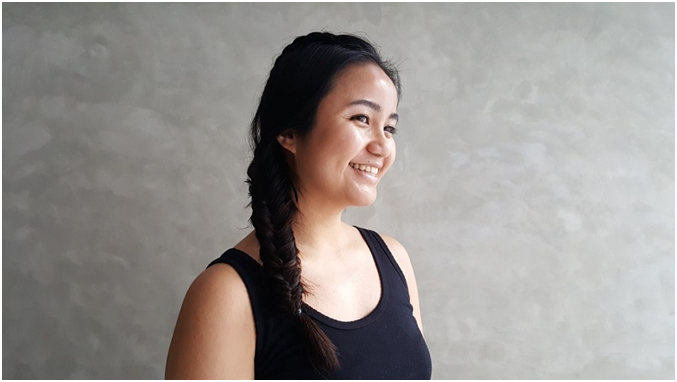 True to its name, the fishtail braid is the perfect 'do to wear to the beach, especially if you have water sports in the day's lineup of activities. The fishtail is a perfect combination of messy and girly, and as they tend to hold up, you're still sure to look IG-worthy, even after a day of surfing.
Tip: skip the shampoo and conditioner—unwashed, textured hair tends to hold the fishtail better.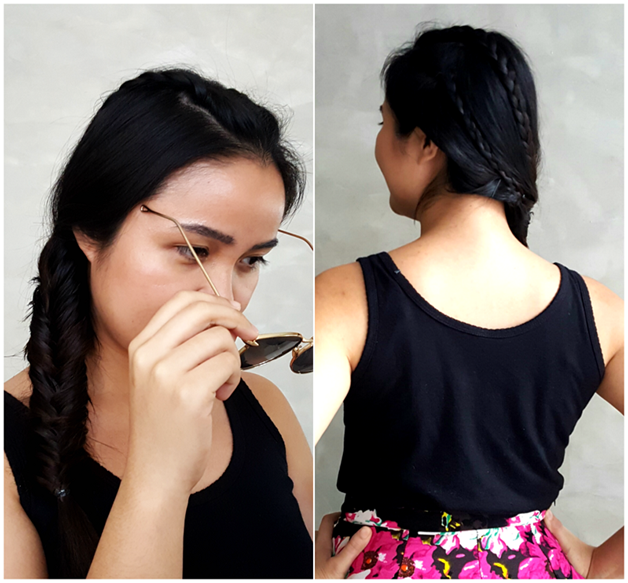 On Iss: Braided Bangs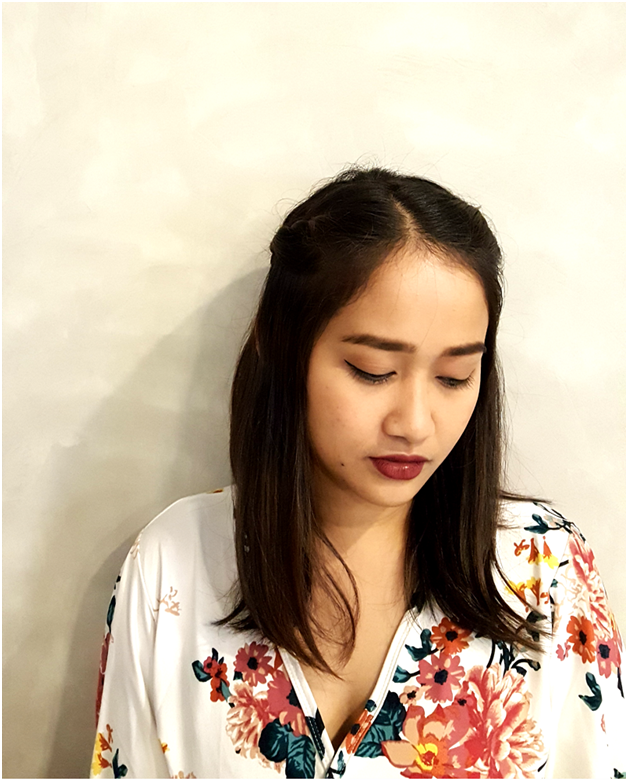 Braided bangs make for a romantic look that is still perfect for the beach. The beach can get windy (the last thing you want is to have hair on your mouth while talking to the hunk you just met), and braiding your bangs do a great job at keeping hair away from your face, while still making you look sweet and a little flirtatious.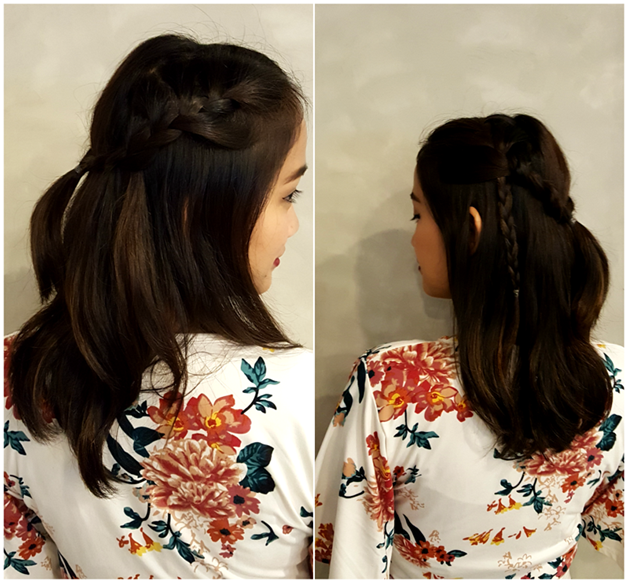 On KL: Three-Strand Mermaid Braid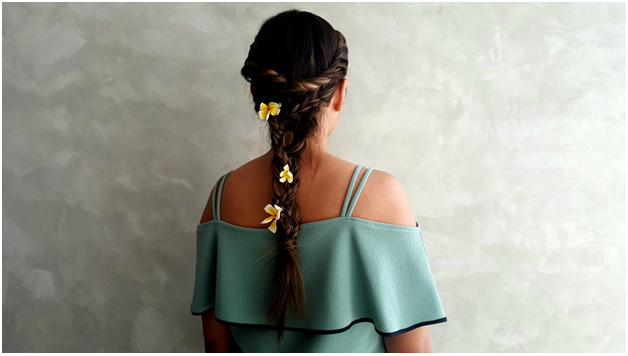 It's easy to envy Ariel's perfect mermaid locks that stay in place after all her underwater adventures. Well, for many of us, long hair, salt water, and wind can be enough to leave us looking a lot more like Ursula than Ariel. Dodge the Sea Witch look by creating three standard braids of different sizes (tip: make the middle braid wider) and wave them together like you would a regular three-strand braid. You may also add flowers for a tropical twist.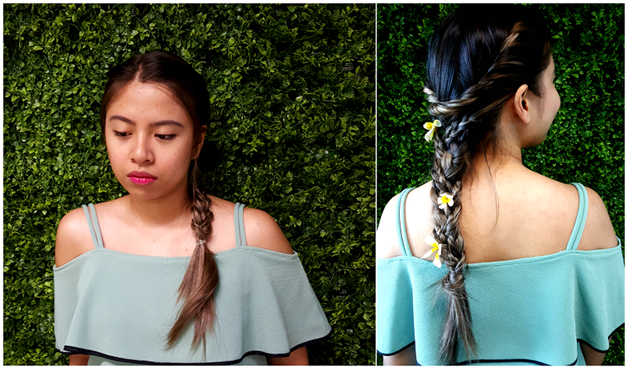 We get it, you're at the beach to enjoy, and the last thing you want to end up is in front of a mirror, trying to make your hair behave.
But your beach style doesn't have to equate to keeping your hair down and sweaty or in a basic, messy bun. These cute 'dos will hold up for the most of the day, without the need for touch-ups. Plus, they take less than 10 minutes to recreate, so there's more time for you to have fun under the sun!
Mai Porras
Pint-sized Pinay. Writer by day, mermaid by night. Loves coffee, elephants, and the old book smell. Adoptive Mom to Churro, Laya, Alab, Chelsea, and Ivory, who all have four legs.