Ana Valenzuela
Ana Valenzuela graduated with a degree in AB Literature from…
Halloween is only a few nights away! Don't have an outfit yet for your costume party? Here are five makeup ideas that you could try out. Don't forget to practice your makeup skills first before the big night!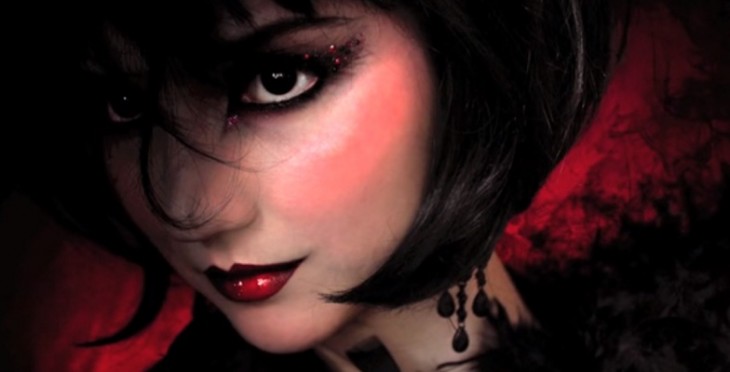 1. Khaleesi from Game of Thrones
Game of Thrones fans unite! Channel your inner Daenerys Stormborn with this makeup tutorial. Going for something scary? Recreate the scene where Khaleesi eats a horse's heart for the child in her belly. If you're scratching your head finding that blood, just mix one part of water to three parts corn syrup and add drops of red food coloring. Glam and Gore also has a video on how to create a fake heart—homemade gelatine.
2. The Seven Deadly Sins: Lust
KlairedelysArt has a makeup tutorial on the seven capital sins. Here she shows us how selfish love that is Lust would appear like, featuring sharp colors of black and red. If you are going out for a long night of partying, you don't have to worry, as this is a smudged look.
3. Pop Art
Want to look like a work of art? Take the Pop Art route! Emma Pickles tutors us on how to get that 2-D vintage comic book look.
4. Alien Princess
Drawing inspiration from the movie Jupiter Ascending, NikkiTutorials show us how an alien royalty that owns the planet Earth (that's Mila Kunis character in the movie) would do her makeup. Everything is all so rosy, so better prep your pink and red eyeshadows and don't forget the flower headband.
5.  Zombie Barbie
If you don't want to look all scary, the first parts of the video will teach you how to put on makeup Barbie style.  Beauty guru Michelle Phan adds more to this by transforming you into a zombie version of the doll that will haunt people's dreams. The zombie look is super easy to recreate, so this is perfect for beginners.
Ana Valenzuela
Ana Valenzuela graduated with a degree in AB Literature from UST. She has written for several media outlets. She is currently taking her Master's from UP.