Mai Porras
Pint-sized Pinay. Writer by day, mermaid by night. Loves coffee,…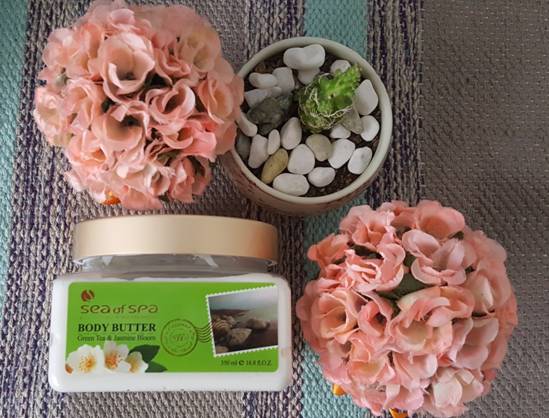 For someone with perennially dry skin, hoarding moisturizing products is my reality.
I honestly carry a bottle of lotion every day, a small tin can of moisturizing crème, and two different tubes of hand creams inside my bag (and several more that I leave in the office) so that I could keep my skin from looking and feeling as dry as the Sahara.
I'm crazy over body butter. There are very few products that work for my parched skin, but body butter is almost always a surefire way to moisturize. After lathering on my favorite body butter, I find sheer happiness in finding that my skin has become so hydrated, I can't "write" letters or "draw" squiggly lines on its surface anymore.
The problem with body butter is they're too thick to wear on a daily basis. With the humid Philippine weather, it's easy to feel sticky after application.
When I came across the Sea of Spa Body Butter, I didn't expect much. But I'm glad I gave it a chance.
Packaging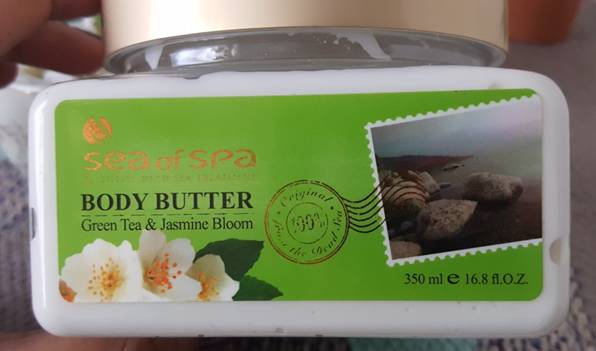 About 80% of the time, it's the product's pretty packaging that seals the deal for me (impractical, I know). With the Sea of Spa body butter, I wasn't sold at first sight. It came in a no-frills plastic tub with a simple label in front. No spoons, no cover inside, except for a flimsy film of plastic stretched over the mouth of the jar. Then again, this is how most body butter are packaged, so the plain packaging I can let slide.
The jar is pretty heavy. If you intend to use it daily, transfer some into a jar that's small enough to fit inside your kikay kit.
Scent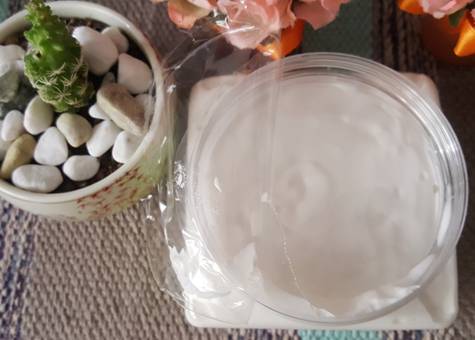 The scent, Green Tea & Jasmine, was flowery, as expected. It was a relaxing scent, which makes it the perfect product to use before you hit the sack. You'll want to use it sparingly during the day, however: use too much, and the scent may come off too strong. I'm in my late 20s, and that's probably why I'm beginning to get drawn to flowery smells, but if you want something that smells a bit more youthful, you can try the Ocean or Red Grapefruit-scented variants.
Consistency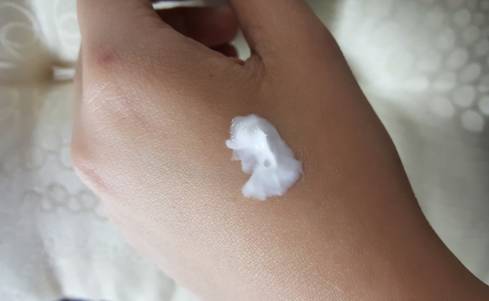 Here, I think, is where this product gives its competitors a run for their money. Unlike other body butter, its consistency is not too thick, but neither is it runny: just right. It doesn't feel sticky on the skin, but you wouldn't feel it slide, either. Given its consistency, you can easily use it as lotion. I'd even use it on sunny days, without worrying about feeling all sticky.
Ingredients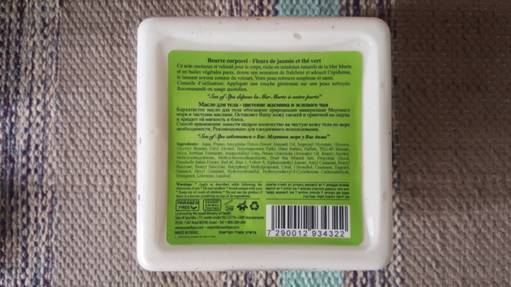 The label is written in French, Hebrew, Arabic, and English. The label at the bottom lists all its ingredients, which was mostly gibberish to me. A quick search on the internet, however, told me that its main ingredients include:
Dead-Sea Minerals and Algae Dunaliella Extract: These are natural ingredients that moisturize, nourish, and soften, as it regenerates the skin. These are the ingredients that make the skin supple and velvety.
Almond Oil, Shea and Avocado – Skin care junkies like us know all these ingredients too well – they are antioxidants that work to soften and repair the skin. These also have anti-aging properties and can help improve the appearance of stretch marks.
First Impression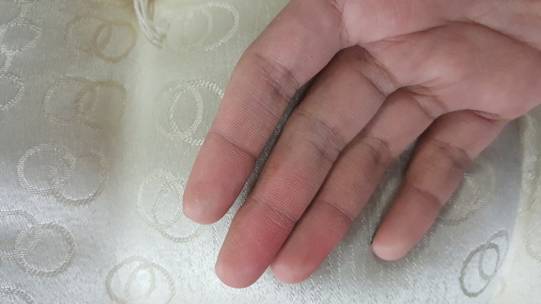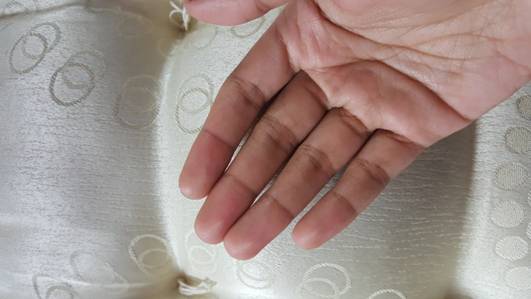 Through my little research, I discovered that the product could also be used for a massage. I have yet to try that, but I have lathered it on my entire body and I *really, really, really* like it so far. It works instantly, and it's as if I can hear my skin thanking me. It even helped tame the "chicken skin" that I get from shaving my legs – a personal indicator that a product works fine as a moisturizer.
I had a friend hold my hand after I applied the cream and I didn't expect her reaction: "Ang lambot ng hand mo Mai, pang-yamanin." It was a funny comment, but I was quite pleased.  After all, isn't that the dream? To have soft, silky, "yamanin" skin?
The verdict? I finally found a body moisturizing product that I can wear every day, and I couldn't be more thrilled. The Sea of Spa Body Butter is my new holy grail.
Mai Porras
Pint-sized Pinay. Writer by day, mermaid by night. Loves coffee, elephants, and the old book smell. Adoptive Mom to Churro, Laya, Alab, Chelsea, and Ivory, who all have four legs.