When it comes to DIY skin care projects, ripping out your body hair at the roots seems like a job you should leave to the pros. On the contrary, the ancient technique of sugaring is very accessible. The ingredients alone for a DIY sugar wax recipe are available in your kitchen pantry (spoiler alert: sugar, lemon and honey). Plus, you can wax yourself.
You can. It may seem scary, but you can.
So here's what you need to know about homemade sugar wax recipes: the recipes, how to wax yourself and "is sugaring better than waxing?"
How Do You Make Sugar Wax?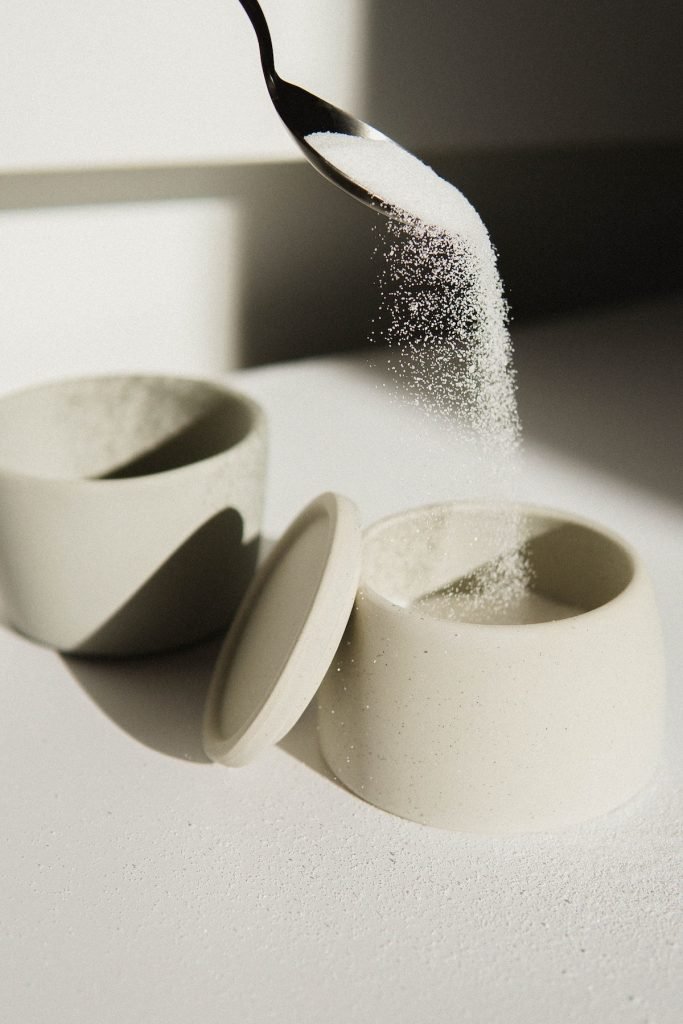 The recipe is fairly simple. You'll need:
Two (2) cups of granulated sugar
¼ cup of lemon juice
Two tablespoons (2 tbsp.) water
A teaspoon of salt
Melt all of the ingredients in a pot over medium-high heat. Once the mixture starts to boil, stir it to combine all the ingredients. Continue cooking the mixture until it becomes caramelized. Once the wax is fully melted, transfer the mixture to another container and allow it to cool for 30 minutes. You'll know your sugar wax is good to use when it's warm but easy to manipulate.
"Can I use brown sugar for this DIY sugar wax recipe?" you may ask. We recommend using white sugar instead of brown for the sugar paste since it's harder to see the color change when you use brown sugar. Plus, it can harden the mixture quickly.
How to Use the DIY Sugar Wax
You can use your sugar wax on the face or body as long as the hair's length is at least a quarter-inch. To use the paste:
Hold the wax with the tip of your finger and your thumb.
Spread the wax in the direction your hairs are growing.
Pull your skin with the other hand before you quickly pull off the wax in the opposite direction.
If you have a leftover paste, store it in a plastic container at room temperature.
After the waxing, remove any residue with warm water and a washcloth or a skin wax remover. To prevent allergies or inflammation, apply antiseptic cream regularly for a day or two after sugaring. You can also use coconut oil to reduce the acidity of the lemon juice, soothing your skin. If you are sugaring your underarms or bikini area, refrain from taking hot baths or working out since these areas may be sensitive to heat.
Is Sugar Wax Painful?
One of the best things about sugaring: it doesn't hurt. In fact, many people find it less painful than waxing (which may answer your question if sugaring is better than waxing. It can sting a bit since sugaring pulls out hair from the root but it doesn't hurt as much as waxing. Also, since sugar wax pulls less on the skin while removing your hair, you will experience less redness and irritation.
DIY sugar waxing is simple, affordable and easy. Apart from using affordable pantry stables that don't require extra grocery trips, sugar is a natural preservative, which makes this wax last longer. You don't have to make new batches often.
If you're not a big fan of the razors, tweezers or traditional waxing, a DIY sugar wax recipe is the best way to go. Sugar your way to a hairless day, girl!
Ashley Petallano
Ashley is an awkward potato in love with words, Kpop, and corgis. She spends her free time dancing like one of those balloon things you see in malls.