Thanks to science, hair care is more advanced these days. But sometimes, your options are still slim, especially if you're dealing with multiple hair issues — one at a time or all at once.
Dry hair, frizzy hair, hair fall — all of these problems can still be unsolvable if you're using the wrong products.
In previous years, many people swore by salon treatments using keratin because it smoothens hair, making it less frizzy and more manageable. It also reduces the look of split ends by temporarily bonding the hair together. But keratin isn't your only option now to getting gorgeous hair.
The next big thing in hair care promises to address most of your hair issues, bringing your tresses back to life — without hurting your wallet!
What's Tri-Oleo Complex?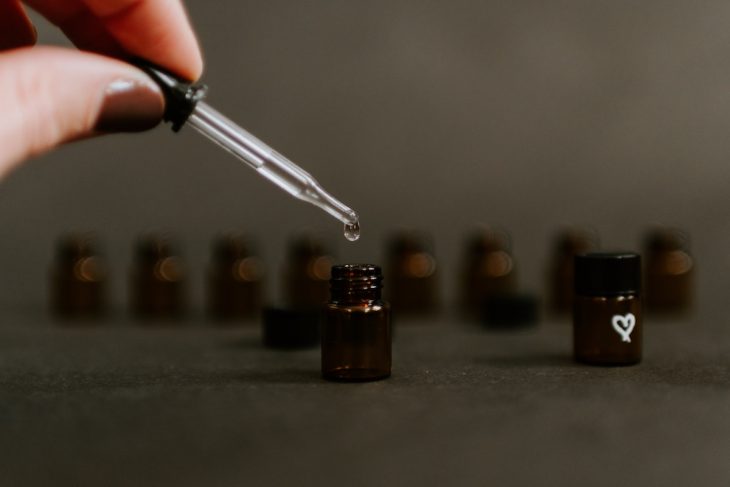 The concept of the Tri-Oleo Complex is pretty simple: it's a powerful combination of three lightweight yet ultra-nourishing hair oils.
The three oils included are marula oil, argan oil, and rosehip oil. Think of the oils as Sleeping Beauty's fairy godmothers; they bring gifts designed to revive dull hair or help you achieve your hair goals.
Marula oil. Primarily extracted from the kernels of the marula fruit tree, marula oil is rich in protein and can be easily absorbed by the body, making it an effective hair treatment. It nourishes your hair from root to tips without making it too greasy. The oil has moisturizing, hydrating and occlusive (water loss prevention) properties, which makes it beneficial for frizzy, brittle or dry hair.
Argan oil. Often referred to as "liquid gold," argan oil has antioxidant and anti-inflammatory properties that promote scalp health. Argan oil also contains vitamin E, which increases the hair's elasticity, making it less prone to breakage. The oil also acts as a powerful antioxidant, protecting your hair against free radical and UV damage.
Rosehip oil. Rosehip oil's antifungal, antimicrobial, and anti-inflammatory properties have sealed this oil's importance in hair care. Rosehip oil is unlike rose oil; the latter comes from the rose's petals whereas rosehip oil is from pressed seeds and fruits. Rosehip oil is popular for its moisturizing properties since it contains antioxidants, such as vitamin C and lycopene. Apart from keeping your hair fresh and smooth, these antioxidants also boost collagen levels while fighting free radicals.
Put these three oils together and you get the holy trinity of hair care: the Tri-Oleo Complex. This oil complex boosts hair health by moisturizing, strengthening, and smoothening your crowning glory.
No Need to Go to the Salon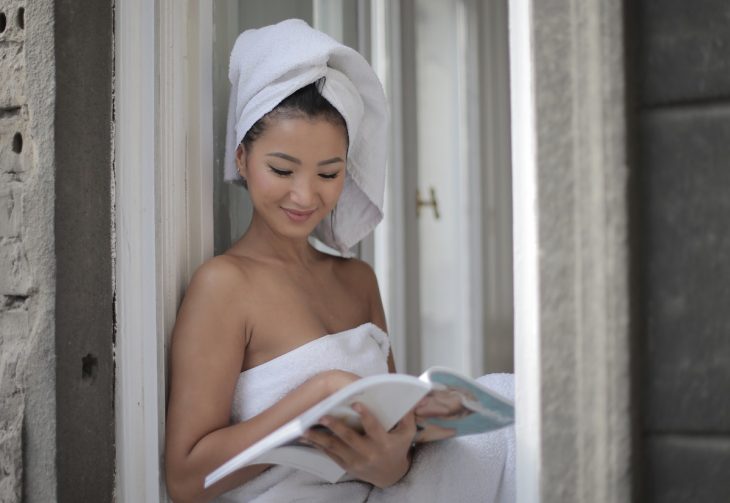 "OK, I get it. Tri-Oleo Complex sounds great. But where can I get the treatment?" you may ask.
Who says you have to go to the salon to get world-class treatment? Thanks to Cream Silk's new formulation, you can enjoy the benefits of Tri-Oleo Complex at home. The brand's new formula combines their Advanced Hair Reborn Technology with Tri-Oleo Complex.
You'll get more than "just healthy hair," you'll enjoy the healthiest version of your hair.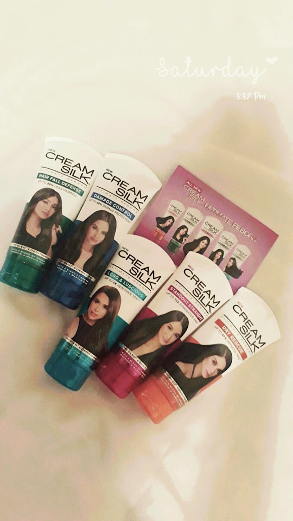 Each Cream Silk Conditioner is now formulated to deeply nourish the weakest areas of your hair fiber, restoring it to its healthiest version. Regular use of these conditioners guarantees "beautifully reborn hair."
My personal Cream Silk favorite has always been Dry Rescue.
With the addition of the Tri-Oleo Complex blend, my hair has been the smoothest it has ever been. I save more on hair care budget by buying my favorite conditioner instead of going to the salon.
Your hair needs love every day to keep the dryness, dullness, and frizz away. Give it all the nourishing it needs with the new Cream Silk Ultimate Reborn Conditioners powered by Tri-Oleo Complex. And watch your hair get gorgeous.
Ashley Petallano
Ashley is an awkward potato in love with words, Kpop, and corgis. She spends her free time dancing like one of those balloon things you see in malls.