Myra Mortega
Myra is a writer and an editor. She has penned…
Another day, another mad dash to the office. To say that EDSA traffic is crazy is totally underrated, given the three- to four- hour commute (or more!) that we have to allot every single day just to get from one place to another.
Tensions are rising and stress levels are off the roof precisely because of this frustrating inconvenience, and honestly, who can blame commuters? Who in his or her right mind would want to start the day all sweaty, annoyed, and completely depleted of energy–way before stepping foot in the office?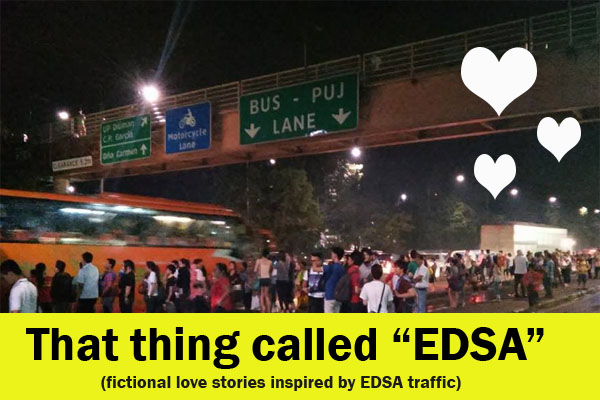 So, we here at ModernFilipina.ph decided to look at the silver lining in this cloud to try and alleviate the stress. Here are 5 fictional love stories that could possibly happen because of EDSA traffic:
Love Story Idea 1:
A guy sees his "ideal girl" several times in the North Avenue station, and he's immediately smitten with her. After standing in line for two hours, he decides to do something extraordinary and chalks up the courage to introduce himself to his ideal girl. It turns out the train isn't coming anytime soon, so the two pass the time by chatting. They soon hit it off as they discover common interests, among other things. The train finally arrives after some time, and the two enter while holding hands.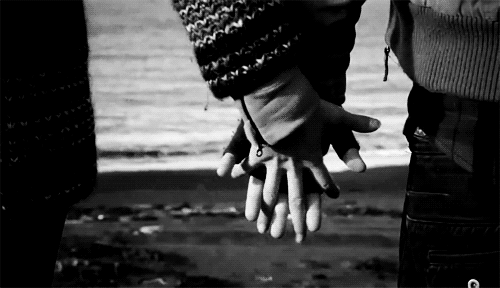 Love Story Idea 2:
A girl impatiently waits for a northbound bus at Shaw. She gives up after an hour and a half of waiting, as she realizes that all the buses are filled to the brim. She decides to walk back to her office in dismay, but she ends up bumping into her office crush, who's walking briskly in the opposite direction. The two shyly apologize as they gather their things, and they end up walking back to the office together to pass the time.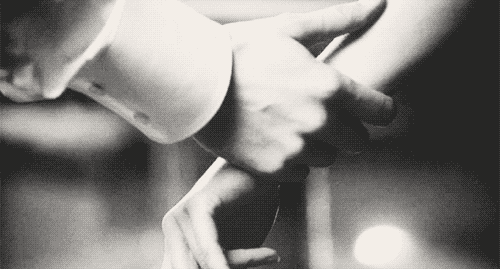 Love Story Idea 3:
A girl and a guy are waiting at a bus stop for hours when rain suddenly pours. The guy offers to share his umbrella with the girl, and the two start to converse while waiting for a bus to pass by. There's obvious chemistry between the two, and they soon become attracted to each other as they agree to meet at the same bus stop every single day.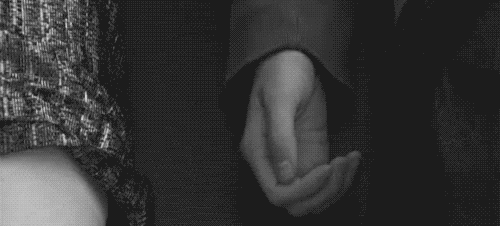 Love Story Idea 4:
A guy and a girl keeps bumping into each other at the MRT Ayala station during rush hour. The two strike a conversation while waiting in line for the bag inspection, and the girl proposes a crazy idea: they could opt to hang out and have dinner instead of waiting at the station for rush hour to be over. The guy accepts, and they become instant friends. The two start to develop feelings for each other as they would do their "rush hour routine" every single day.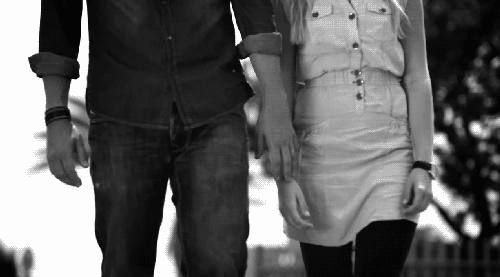 Love Story Idea 5:
A girl and a guy start to notice each other at the MRT station every day. They find ways to communicate even if they're at the opposite sides of the tracks: he's south-bound, she's north-bound. The question is, are they ready to take it to the next level and enter into a long-distance relationship?

How about you? Got EDSA traffic-related love story ideas to tell? Share them below!
Myra Mortega
Myra is a writer and an editor. She has penned speeches, magazine articles, educational materials, and online content. She enjoys traveling, doodling, taking photos, and laughing to "Friends" reruns.