Ana Valenzuela
Ana Valenzuela graduated with a degree in AB Literature from…
Having a hard time at work? Feeling tired of your daily grind: waking up early, trying to beat the EDSA traffic, and reporting to work?
Thinking of quitting your job?
No doubt, we all experienced challenges in our workplace at one point or another, but that doesn't mean quitting is the only solution to your office woes. Before you hand in that resignation letter, here are a few things to consider.
1. Where will I go after?
Okay, let's all be honest here. We primarily work because we need to sustain ourselves. Apart from that, what fuels people to go to work is passion. Sometimes, all you need is a break reignite your passion. Are you sure you really want to quit? Maybe you just need to take a long vacay? If you said yes to the former, where will you go after? Do you have a pending offer from other companies? Remember the time you spent looking for a job to kickstart your career. Of course it was not easy, nor was it fast. Be realistic when it comes to job hunting and make sure you have a backup plan when things don't go your way.
2. Will this actually solve my problem?
The grueling EDSA traffic or a snarky boss might be your reason for leaving. But before you turn in that letter, weigh the things you are will give up versus those you will get in return. Would you rather have a long commute as opposed to a problematic team? Would you be willing to settle for a lower pay or even less vacation leaves? Most importantly, do you see yourself growing with the company you are currently in? Do you like what your boss is doing and would you like to do it yourself in the near future? These are things to consider for further career advancement. Each job has its perks, so make sure that you evaluate the ones that you're currently getting versus your other options.
3. Have I exhausted all my options?
We all have problems at work. Have you done everything you could to address your concerns in your workplace? Have you talked to your boss about it and figured a way to resolve the issue? Who knows, maybe you can get a better schedule or even a better pay. Try to exhaust all your options first. After all, moving to a new company won't solve your problems in your current workplace. Who knows, you might even encounter bigger problems once you leave your company, so make sure you don't quit impulsively.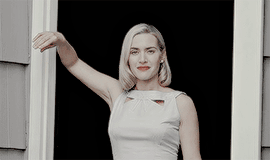 4. How long have I been with this company?
You know how they say quitters never win. It might be true if you quit two or more jobs in the last year. Assess yourself how long have you been working for the company. How long have you worked for the previous one? Staying in a company for a short period of time is not really what great resumes are made of. Not only will future employers question your loyalty but also your reliability.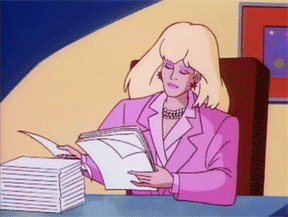 5. How many times have I said I'll quit?
Do you only want to quit because you got into a disagreement with your boss? Best to let it subside and give yourself two weeks to think about it. Don't say you're going to quit just because you're having problems at the office (see #3). Carefully evaluate your reasons for leaving and your options for employment before doing something rash.
Featured Image from 30 Rock courtesy of NBC
Ana Valenzuela
Ana Valenzuela graduated with a degree in AB Literature from UST. She has written for several media outlets. She is currently taking her Master's from UP.