Women all over the world are celebrating the strong ladies in their lives as well as the powerful femme heroes that came before them in honor of International Women's Month and Women's History Month. We have already gone over how March came to be the International Women's Month, starting with the brave American suffragette Alice Paul in the 1900s. While her statement made history for women everywhere, how does it translate into today's definition of empowered women standing on equal playing fields as their male counterparts?
Society is Progressing, and We Should Celebrate It!
More and more, women all over the world are breaking boundaries in various industries that used to be dominated by patriarchal institutions and norms. From films that pander to the male gaze to businesses that pay and hire male leaders more than women, these archaic stereotypes are slowly coming undone as the world continues to hear women out.
The realm of business is a particularly male-dominated field in the Philippines, with most successful conglomerates in the country having men at their helm. In today's article, we can talk about some of the awesome Filipinas that have shattered these boundaries by spearheading their businesses. Get to know more about their business ventures and the mindset that keeps these women going amidst different challenges and competition!
Learn Beauty and Body Positivity from Niv Della's Nina Ellaine Cordero-Dizon
Most famous for being the Chief Boss Babe over at home-grown beauty brand Colourette Cosmetics, this beauty brand mogul has grown her business out to become an illustrious group of companies under the Niv Della Beauty Innovations Inc.
Starting out from cult-favorite makeup brand, Colourette, whose lip and cheek tints have found a home in Filipina makeup kits all over the world, Cordero-Dizon's ingenue has given rise to beloved skincare solutions via Fresh Formula. The Colourette CEO's most recent venture lies in the up-and-coming shapewear brand through the newly minted Every Body Inc.
Despite facing immense backlash for outspoken political views against the administration, Nina has remained strong amidst all trials that herself and her brand have faced. Thriving as she empowers other beauty and fashion enthusiasts with her impressive repertoire of companies, this boss babe has her supporters waiting fervently for her next big idea.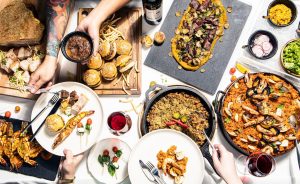 Dine in Style with The Moment Group's Abba Napa
One of the oldest insults hurled against women is that they belong in the kitchen. Ironically, they left out the part that we only belonged in domestic ones. Numbers don't lie—in 2019, only 7% of chefs and restauranteurs in the US were female. For an industry supposedly built on the foundation of feminine-coded activity, the people calling the shots in professional kitchens and successful restaurants were very rarely women. Here in the Philippines, the food service sector is valued at a whopping 8.55 billion USD – and The Moment Group's Abba Napa has shown that a female restauranteur is more than capable at taking a slice out of it.
The Moment Group is home to some of the country's cult-favorite restaurants. From the iconic burger joint, 8Cuts, to the innovative Filipino gastropub, Manam, The Moment Group's 13 food ventures have shown no signs of stopping any time soon.
Though Abba Napa's roots lay in retail, she quickly found her footing in the food industry by way of inspiration from dining at her dad's own culinary ventures. Though the L'Opera was what gave her the spark she needed, it was the combination of her own retail expertise, a love for the gastronomic, and an education in the French Culinary Institute NY that gave her the chops she needed. The next time that you dine at your favorite Moment Group eatery, remember that this co-founder and creative director paved the way for TMG's trailblazing journey!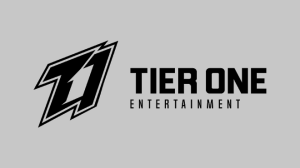 Get Your Game on with Tier One Entertainment's Boss A
The thinking that the field of videogames and e-sports is male-dominated has long gatekept the hobby and industry from women all over the world. However, times are changing. Female gamers account for roughly 45% of the world's video game consumption, proving that we are no longer a minority.
Here in the Philippines, female gaming content creators are coming together to change the local landscape of gaming. One of the leaders at the helm of this is none other than seasoned cosplayer turned CCO, Boss A. More widely known among fandom circles as Alodia Gosiengfiao, this proudly geeky Filipina has turned her niche hobbies of anime, gaming, and entertainment into a Southeast Asian powerhouse in the realm of gaming and e-sports. Tier One Entertainment is home to some of the world's premiere champions in the E-Sports scene, producing top tier talents in the form of competitive teams, streamers, and content creators.
To this day, Boss A continues to show that she is more than just a pretty face as she and her team carve out a space for girls who game all over the Asia-Pacific region. Support her and her efforts as Tier One's CCO by following her social media channels and cheering for Tier One's talents, such as Team Blacklist, the Gaming House, and more!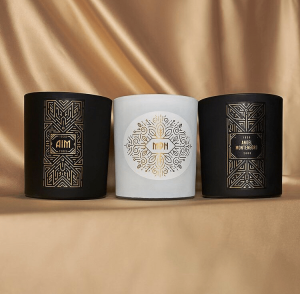 Practice the Value of Self-Care with Nikki Uson
A stunning powerhouse in her own right, Nikki Uson juggles her day job as a writer and content specialist with a plethora of side businesses that warm the hearts (and bellies!) of her patrons. Nikki is the brilliant mind behind the fragrant candles of San Ysidro and the delectable baked treats from Minikkins. A graduate of the Ateneo de Manila University, her selection of candles and cookies are the perfect solution for a hard day's work.
Armed with big ideas and a commitment to delivering top-notch quality in both her writing and products, Nikki has seen recognition for the superb production of her brands. San Ysidro candles have been featured in reputable publications such as Rappler and Cosmopolitan, while her early pandemic venture, Minikkins, has found favor among  Rappler, Cosmopolitan, and even school organizations like TUGON Ateneo in recognition of her humanitarian efforts.
Wind down after a long day by lighting one of her best-selling wood wick candles, Clara's Garden or La Playa and treat yourself to a cookie or two from Minikkins while you're at it.
If She Can Do It, So Can You!
Here at Modern Filipina, we are advocates of the mindset "Women Supporting Women." The next time you hatch a brilliant business idea of your own, don't think about these four role models as competition. Instead, let their journeys inspire you to rise above the label of being fragile, weak, and helpless. As we close this Women's Month, the MF team and I send good vibes your way with this article as a reminder. Keep your chin up and believe that if she can do it, so can you!