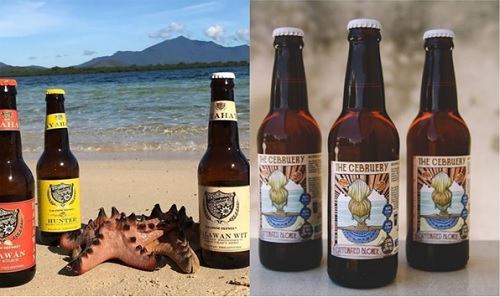 When ordering a bottle or bucket of cold beer, you'd usually eye for the household names. There's the pale lager and my personal favorite Pale Pilsen, its extra-strong counterpart Red Horse, or anything in between, depending on your mood. More often than not, your top picks come from a single brewery. A few imported brands stand out, but not as much as San Miguel Beer.
In recent years, though, our palate for diverse beers has widened and a craft beer trend has taken off. This is made possible by a growing community of passionate artisans and entrepreneurs going through great lengths to bring high-quality, local beer to the table.
Three of them happen to be women, and that is worthy of celebration.
Modern Filipina is raising a glass (or bottle) to the three women making a mark in the country's craft beer scene.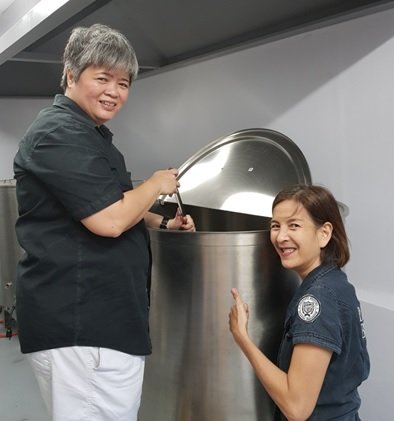 Palaweño Brewery prides itself on being the first female-run microbrewery in the Philippines. Its line of beers called "Ayahay" features simple, no-frills brews, attuned to the laidback vibe of Palawan. Ayah Javier (founder) and Malu Lauengco (operations manager) have one vision: they want their beers to be "your go-to choice when you're by the pristine beaches of Palawan or anywhere else."
Like most microbreweries in the country, Ayahay beers came from humble beginnings. A home brewer's kit, to be exact. From countless experiments and tastings with friends and relatives, as well as feedback from customers, five core flavors stood out.
Their flagship beers are a mix of classic and local. The Honey Kolsch, for example, is a German-style, light-bodied beer laced with wild honey collected by the local tribe Palaw'an. Its full-bodied counterpart, the Honey Nut Brown, is styled after the English Brown Ale and paired with Palawan honey, which adds floral hints to the artisanal brew's caramelly, chocolatey character.
On top of the core beers, the brewery also releases one seasonal brew per month, the most popular being Mango de Palawan and Buko Loco Coconut Cream Ale. Customers can expect more brews to come, says the owners.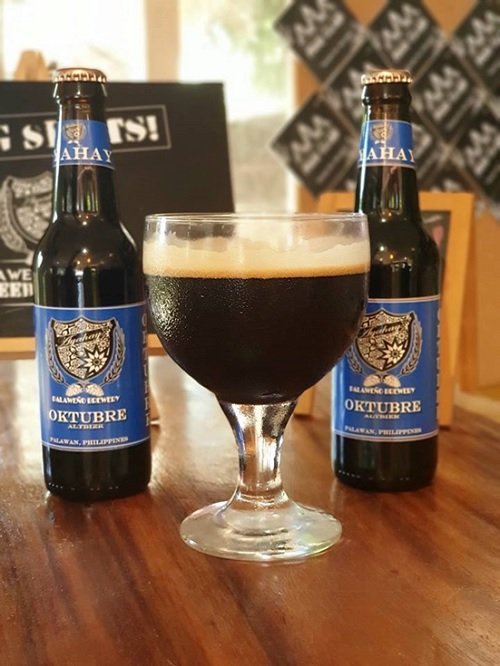 At the brewery, Ayah and Malu take on the roles of head brewers. They produce over 300 cases in their small brewery and label the bottles by hand, they told The Guardian.
For us Modern Filipinas, it seems out of the ordinary to see women brewing beer. But history tells us that women are no stranger to the craft. Just until 150 years ago or so, brewing was predominantly a woman's job. And now history is coming full circle in the Philippines thanks to these two.
Ayah and Malu have this to say to women interested in starting a craft brewery:
"We hope to inspire more Filipinas to come out of their shells because we have so much to offer.  We see a bright future for craft beer and Modern Filipinas' guts and grits can make it happen . . . Our community is small but we help each other out.  The ultimate advice we always give is that whatever you do, make sure it is something that you're very passionate about.  Then, you won't have to work a day in your life!"
Erika Aquino may not be brewing beers, but she's rolling up her sleeves making high-quality craft beer within our reach. She's a managing partner at The Cebruery, a craft brewery located in Mandaue City, Cebu which has produced a line of top-shelf artisanal beers worthy of the best tap rooms in the country.
The Guimaras Gose, one of its core beers, became my instant favorite when I first tasted it at Spektral in Makati.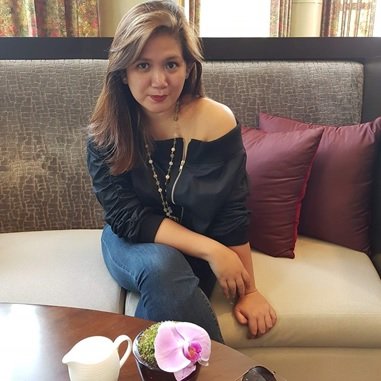 The Cebruery prides itself in being "one's passport" to a diverse world of beers, with over 20 to 30 brews at any given time. "From Ales to Tripels, from IPAs to Scotch Heavy, from a Porter to a Gose, we have something for everyone—from the experienced beer drinker to the novice," says Erika. On top of incorporating classic styles from around the world, the brewery also highlights local ingredients, like mangoes, the local tablea chocolate, local coffee, and muscovado sugar.
Erika's role as managing partner requires her to do sales and business development, as well as expand their operations around the country. When asked what she loves most about her job, she has this to say:
"I love seeing the faces of customers light up when you introduce them to the history of a beer, and make them taste it. The beer experience goes beyond what we grew up with, and I'm happy to bring that to everyone."
Craft beer is a fairly new industry in the Philippines, but already, countless opportunities for creativity and profitability abound. If you're just starting out, you can take online courses or get in touch with the Craft Beer Association of the Philippines and get plenty of helpful advice.
Ayah, Malu, and Erika agree that to be successful in the industry, it must be something you're very passionate about. If you're heart is in it, then you really won't have to work a day in your life.