MM Maglasang
I write occasionally, read voraciously, travel constantly, and love fiercely.…
https://www.instagram.com/p/x4tsp7iPRX
https://www.instagram.com/p/1L4diqyS7a
They workout, they eat healthy, they meditate. Ever wondered how successful women begin their mornings? Take some cues from these four celebrities and begin your day motivated with breakfast and the sweet smell of success.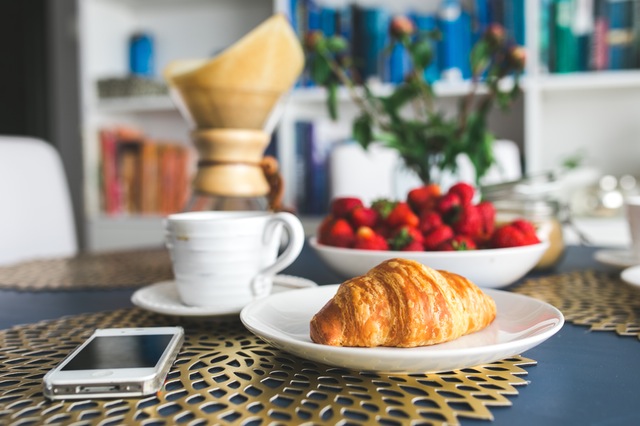 1. Gwyneth Paltrow, Actress and Entrepreneur
MyDomaine reports that Gwyneth makes her kids her top priority, so she starts her mornings attending to their needs before they go to school. After that, she responds to e-mail messages before working out for two whole hours! Her schedule is actually blocked from 10:00 a.m. to 12 noon for exercise.
2. Oprah Winfrey, Media Mogul
When it comes to talk show hosting, no one comes close to Oprah Winfrey. She's built an empire from her show, Oprah, and has graced the screen for several decades. But her morning is free from gab, as she takes this time to meditate.
3. Anne Curtis, Actress/Host/Model
If you follow Anne on social media, then you're privy to her grueling morning workout sessions and enviable, cute sports garb. Anne is definitely one of the country's hottest fitspirations who made fitness stylish and trendy.
4. Victoria Beckham, Founder, and Entrepreneur
Posh Spice starts her day with quality alone time. According to MyDomaine, she showers, squeezes in a bit of her facial regimen, does a bit of work, and goes for a healthy breakfast–and she gets all of those things done before her kids wake up! Talk about being a superwoman, right?
MM Maglasang
I write occasionally, read voraciously, travel constantly, and love fiercely. Talk to me about adventure, cultural events, psychology, and world domination. Introverted and loud, awkward and proud.