Dyan Carolino
Dyan is a 25-year-old writer with a sense of humor…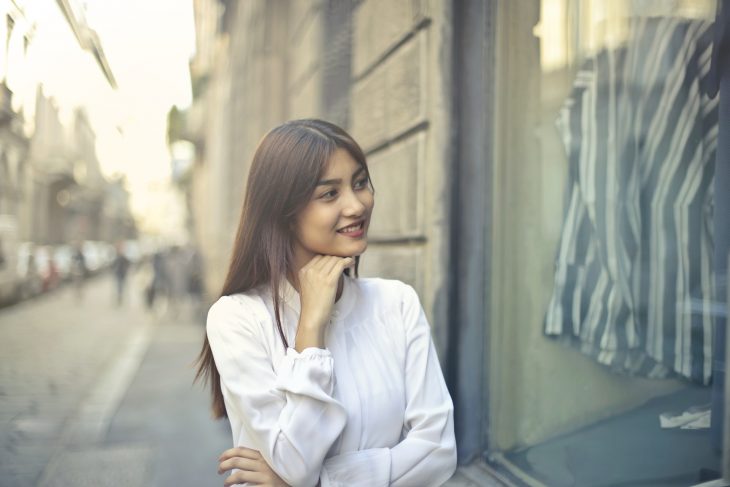 Spending the summer working abroad is a dream shared by many young Filipinos. After all, a summer job outside the country provides a welcome change in your routine, some cash in your pocket, and work experience that will impress future employers—as well as your family and friends (and maybe your Instagram followers).
But a paid summer job abroad is that elusive unicorn in the world of job experience. People will say you're crazy, they'll say that kind of opportunity doesn't exist.
But guess what? A BS Psychology student, Jannie Rica Montecalvo, made that dream possible.
In a viral Facebook post published last February, Jannie recounted her summer job experience in the US, where she worked as a cashier in the morning and a food runner at night: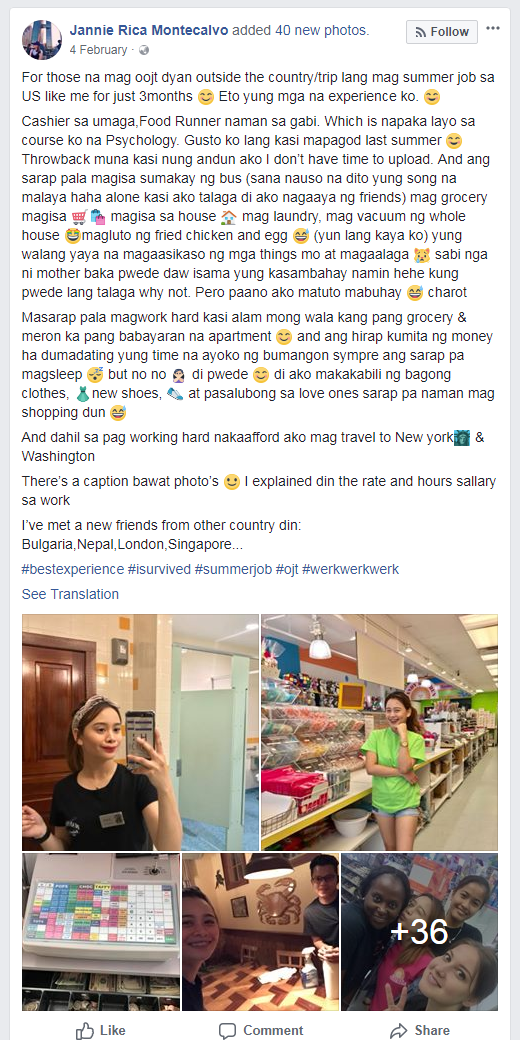 The question is, how can you get a summer job abroad, too? How can you afford it? Obviously, summer jobs abroad are usually a bigger investment than the opportunities we have back home, what with the airfare, accommodation, language barriers, and time away from our families.
It will take a lot of research and hard work, but it's not impossible. Here's how you can do it:
Work with an agency
The easiest way to find a summer job abroad is to work with an agency that will organize everything for you—for a fee, of course. These agencies can arrange for 3-month internships and summer jobs in the US, UK, Australia, Canada, New Zealand, and even countries in Europe.
Prepare cash
Expect to spend around Php150,000 to Php300,000 for the airfare, accommodation, paperwork, and everything else, depending on where you're going. Now that's a lot. But in Jannie's experience, she earned back all the money she spent, and even managed to save up for a trip to New York and Washington.
You might also want to consider alternative payment options. If you're currently receiving a government scholarship, it's possible to apply that to your internship or summer job abroad. Keep in mind that with the benefits of working abroad, you can't put a number or peso amount on such an experience.
Get your paperwork in order
Of course, getting all the necessary paperwork is an important step in working abroad. Make sure that you have the updated travel documents: passport, resume, personal records (e.g. birth certificate, school records, NBI clearance, IDs, medical records, and the like).
In some countries, it's important to have all the correct visas to do work of any kind. For example, if you want an internship or summer job in the US, you must have a J-1 Visa. Note that getting caught working without a valid visa can lead to deportation and fines.
Choose the country and just GO
The country you choose for your summer job will depend on your career goals, language abilities, and cash. But just choose the country and don't be afraid to take the leap. Chances are, you'll find yourself having a summer job experience that's even better than you imagined.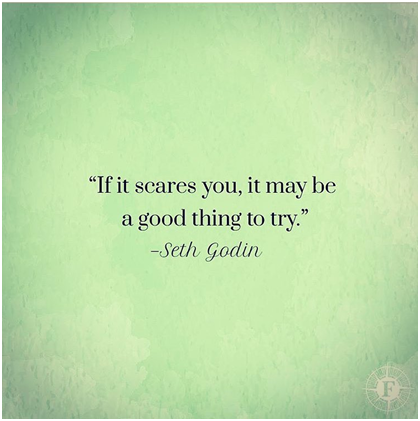 Now get out there, you!
Dyan Carolino
Dyan is a 25-year-old writer with a sense of humor of a prepubescent male. On weekends, she hibernates.