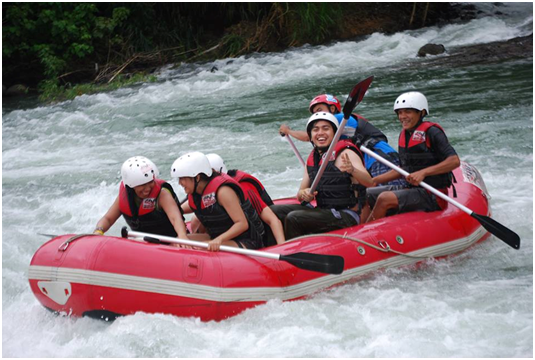 The Philippines is blessed with turbulent rivers surrounded by breathtaking scenery and some interesting wildlife. They make for a unique, adrenaline-inducing backcountry adventure and a crossed item off your bucket list.
Cagayan de Oro's Cagayan River, Chico River in Kalinga, and Balanac River in Laguna boast some of the best rapids in the country, featuring mild slopes for kayaking, steep gradients for wild rafting, and calm waters in between to soak in the scenery and take a dip.
To the beginner and the experienced paddler, whitewater river is a playground for a truly memorable experience. But as with all wilderness activities, whitewater rafting comes with risks.
If you're planning to take on the rapids with your friends this summer, go over this safety guide and, by all means, take it to heart.
Make Sure You're in Good Health
Whitewater rafting is a physically and mentally demanding activity. Make sure you're ready to paddle hard for hours on end and swim away from the rapids when your raft topples over. Though it's not a requirement to know how to swim, you need to be comfortable and confident when you're in the water. If you're afraid of falling into the water or getting stuck under the raft when it flips over, opt for a milder activity instead, like spelunking or kayaking.
Wear Appropriate Clothing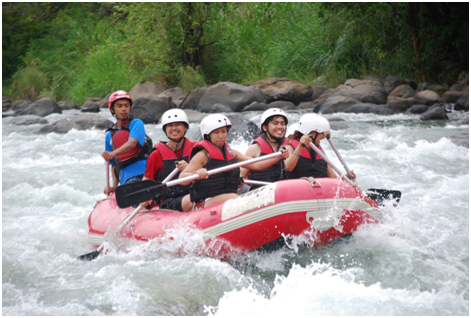 Rafting involves a lot of strenuous movement and you'll most certainly get wet so wear something light and comfortable. Choose nylon for shirts and shorts or swimwear, and sandals or tennis shoes as footwear. Wear sunscreen 30 minutes before the tour as you'll be exposed to the sun for hours. Don't wear or bring anything sharp that may pierce through the raft or injure you or your fellow paddlers when you get tossed around the rapids.
Get a Reliable Tour Provider
Make sure that the outfitter you choose has high-quality gear and equipment and guides that are well-trained in both precise maneuvering, navigation, swift rescue, and first aid. Before booking a trip to a whitewater destination, do your research and contact as many tour operators as you can find. Check the reviews to know how organized and serious they are at handling tours.
Get Familiar with Safety Gear & Protocol
A responsible tour operator will orient you on how to behave throughout the tour and respond to all types of situations. If the company skips this step, it's better to not proceed with the tour. Whether you're just getting the Class I (very easy) or Class II (easy to moderate), you should know how to properly wear and remove your life jacket and helmet, how to use the paddle for various maneuvering techniques, and how to get out of a challenging situation.
Cooperate with Fellow Paddlers
Paddling requires technique and team effort. To do so, you must listen to your tour guides and work in harmony with your fellow paddlers. While your guides will do most of the maneuvering, it's crucial that you follow everything they say since they already know where the rapids are and how to paddle across them safely.
Stay Alert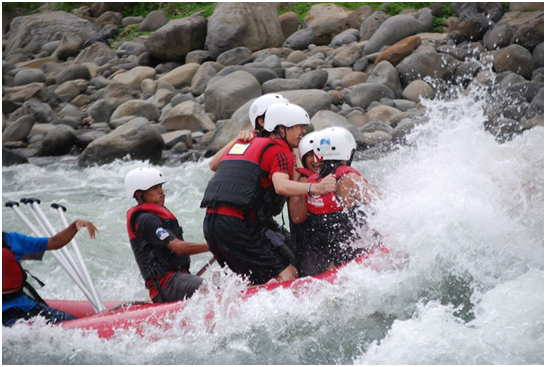 Keep in mind that while rafting is a fun and exhilarating activity to share with friends, family, or even strangers, you are also responsible for their safety. What this means is that doing something reckless or not paying attention to your guides' instructions can lead to a risky situation. Make sure you've had enough sleep and had a decent meal before the tour. Throughout the trip, focus on the rapids and watch out for boulders and sharp rocks coming from downstream. Stay in the raft unless you're in calm waters and unless your tour operator says it's safe to swim.
Whitewater rafting can be scary and challenging, especially when the river is swollen and it's drizzling throughout the tour. But, the important thing is you're completely prepared for it and you're having fun. It's definitely worth a try, especially in the Philippines, where rivers are teeming with wild flora and fauna, towering rock formations, and diverse geological features.