Geri Osorio
She loves writing because it's the perfect excuse for her…
Everyone's feeling the walls closing in. On October 1, Filipinos marked their 200th day in community quarantine.
I think I speak for everyone when I say that nobody expected it to last this long. After six months (and counting) of being confined to our homes, the extroverts are going out of their minds. Even the introverts are getting a bad case of cabin fever.
Loneliness and feelings of isolation are rampant during these trying times. As such, we've gathered up this collection of local podcasts to help you feel less alone while in isolation.
From horror stories, deep-dive film discussions, to complex stories of being human, we've got different podcasts for different interests. Pick one that tickles your fancy, and hopefully, you can find some respite from loneliness, even for just a short while.
1. Wake Up with Jim and Saab
I have been absolutely in love with Saab Magalona since her Spell Saab days, so I was quick to follow this podcast. Here, Saab and her husband/bandmate, Jim, talk about everything and anything. They discuss a hodge-podge of topics, from career tips and pop culture to relationships and parenthood.
Jim and Saab also do "Malibag" episodes, where they read and answer emails from anonymous listeners sharing their problems.
What I love about this podcast is their insightful musings about the unwritten rules of what it means to be decent people. This includes party etiquette, the rules of karaoke, and the very obvious courtesy of not sharing movie spoilers. These aren't moral rules and principles, but they're fun to ponder.
Episode to listen to: You can start with "Episode 15: Single Club: How to Be Single in Manila" if you miss clubbing, drinking, and flirting in bars.
2. Sleeping Pill with Inka
This meditative and ASMR podcast is hosted by Inka Magnaye. If you're not familiar with her, Inka started making waves on social media when the video of her and her mom doing in-flight announcements blew up on Twitter.
As a VO talent, Inka blew everyone away with her sultry, soothing voice. So it only makes sense that she hosts an ASMR podcast. In "Sleeping Pill," she reads poems and stories in a relaxing voice to help you unwind after a long week.
Episode to listen to: Listen to "Night Fifteen" for a soothing reading of T.S. Eliot's famous poem entitled Portrait of a Lady.
3. Ang Walang Kwentang Podcast
Ang Walang Kwentang Podcast Episode 32

?NEW EPISODE ALERT ? Stream now at http://bit.ly/awkpep32.If you can't love yowself, how in the hell you gon' love somebody else? Tama ba Juan Miguel Rivera Severo at Antoinette Jadaone?Ang Walang Kwentang Podcast After-Podcast Tsikahan#AngWalangKwentangPodcast is powered by #GlobeStudios.

Posted by Globe Studios on Friday, 9 October 2020
"Ang Walang Kwentang Podcast" is the podcast for the jologs population. Here, filmmaker Antoinette Jadaone and poet/writer/actor Juan Miguel Severo chat about random topics, from romance and hugot to trends and pop culture.
The discussions are often hilarious and sometimes heartbreaking, but you can expect that they're always colorful. I mean, what else can you expect from two talented writers? They ask pressing (and sometimes scandalous) questions like "Bakit nga ba nag-i-Inggles ang mga lasing?", "Sa showdown ng EB Babes at Sexbomb, kanino ka kakampi?", and "What makes a blowjob a blowjob?" (They mean the cocktail, pun intended).
Episode to listen to: First-time listeners can proceed to "Episode 2: Mga Kwentong Lasing" for some funny, relatable drunk tales.
4. Tsaastrology
This one's for my astrology h*es! Hosted by Nikki, VP, and Bern, the Tsaastrology podcast stemmed from a simple Twitter account of the same name.
Tsaastrology is the podcast version of the Zodiac Sign Trashtalkan group on Facebook, discussing natal charts and the quirks and oddities of each astrological sign.
The hosts pair up zodiac signs and decide which is better. The showdown ended in "Q.22 Tsaa: Astrology Deathmatch Grand Finale." Give it a listen if you want to find out if your sign ended up on top of the astrological food chain.
Episode to listen to: Skip to episode 2.02 "Tsaa: Intro to the Natal Chart" if you're an astrology newbie.
5. Stories After Dark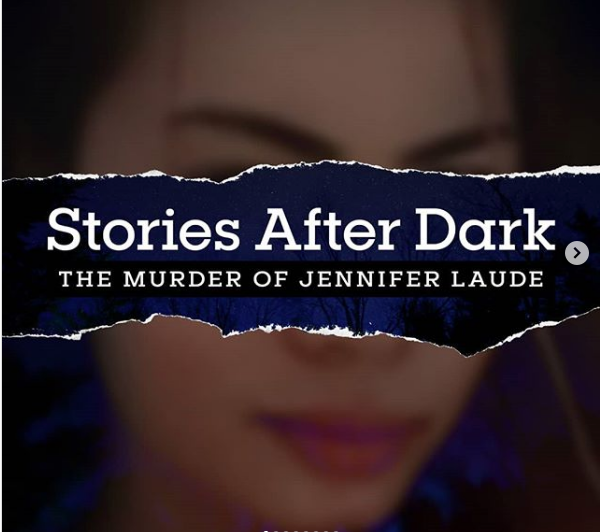 If you're a fan of murder mysteries, Stories After Dark is worth checking. This independently produced podcast features bone-chilling Philippine true crime and mystery stories. The episodes may not help you relax but they will make you feel less alone – albeit not in the way you want.
Stories After Dark features stories popular in our horror storytelling culture, including tales of the Balete Drive, Baguio's Diplomat Hotel, and other urban legends. But the podcast also retells important stories in our history, such as the Ozone Disco Fire of 1996 and the murder of Jennifer Laude in 2014.
Episode to listen to: Jump into "Loakan Road and Balete Drive: Haunted Philippine Roads" if you're feeling nostalgic about the "True Philippine Ghost Stories" books you've read as a child.
Since we're heading into the spooky season and the weather is super perfect for getting under the covers, take a listen to "The Last 24 Hours." Host Jet T. Benson tackles infamous true crime stories. Her first few episodes cover the gruesome murder of the country's first chop-chop lady, Lucilla Lalu and her connection to The Black Dahlia.
Also of a similar genre but done with some chuckling is "Creepsilog," which covers serial killers, Philippine folklore, and scary movies and TV shows.
What are some of your favorite Pinoy podcasts? Share them in the comments below!
Geri Osorio
She loves writing because it's the perfect excuse for her to make more puns.