Chryss Segovia
Chryss loves ice cream, literature, and East Asian pop culture.…
In a briefing on the impact of the Rice Tariffication Law last September 2 at the House of Representatives, farmers' groups said that some rice farmers are forced to sell their harvest at a meagre P7 per kilo just to compete with the price of imported rice. This has kept rice prices down for consumers, but it has severely reduced the income of Filipino farmers.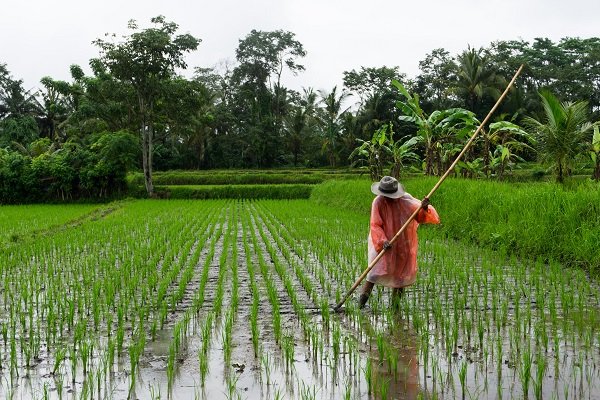 In an agricultural country like the Philippines, it's disheartening to know our farmers are often never compensated enough for their hard work out in the fields. Farmers lack protection from middlemen who buy their products at very low costs and sell them for twice or even three times the original price.
Most of our farmers also don't own the land they till. Since they are just renting or occupying the land, some landowners require 50 percent share of the produce, leaving only half of the profit to the farmers.
As the plight of our farmers worsen and the surplus of harvest become a regular occurrence, here's how you can buy fresh produce straight from our farmers and help them reap the rewards of their hard work.
Session Groceries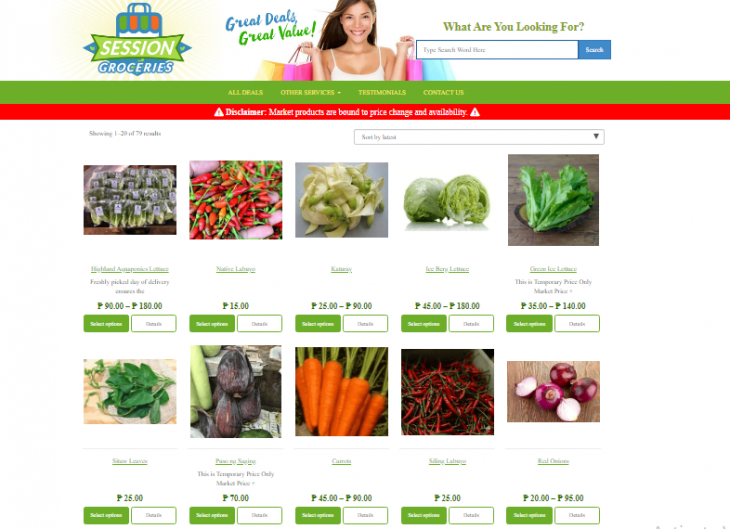 Session Groceries is an app that links buyers with farmers, allowing you to buy directly from them. It was originally an online platform before it evolved to a mobile application with an even wider delivery range as produce can now be shipped to Metro Manila, Rizal, Laguna, Cavite, and Benguet.
You can order fresh produce available on the app or website — be it rice, veggies, or even luscious strawberries from Baguio — and have them delivered to your doorstep.
Under the Vendors tab, you can purchase produce from a specific farm or you can scroll through the entire list of available produce under Items. The Session Groceries team also regularly updates their Facebook page to let customers know what goods they can buy and when they're scheduled to drop. The app is available for both Android and IOS users.
Holy Carabao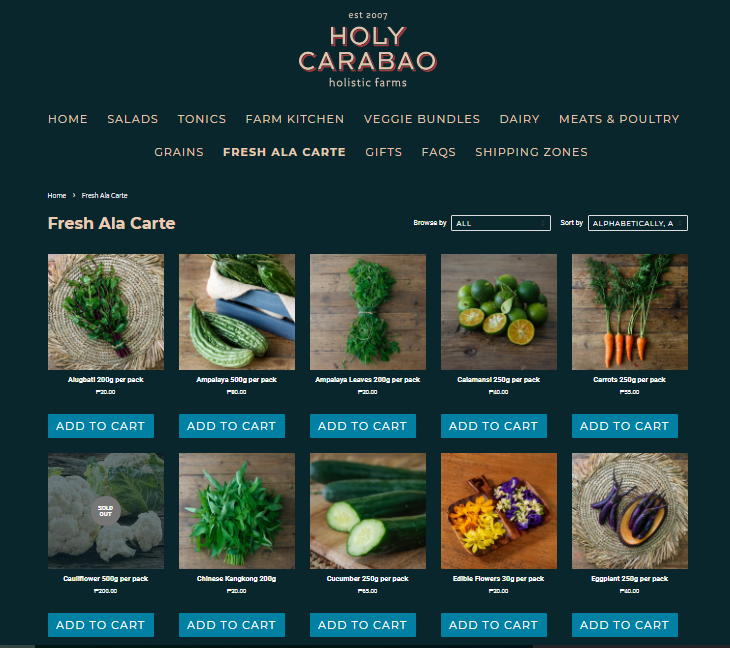 Co-founded by two moms who just wanted to bring better food to their children's tables, Holy Carabao is committed to growing the healthiest produce for their families and yours. They practice holistic farming inspired by biodynamic, organic, and permaculture principles. They don't use synthetic pesticides, fungicides, and chemical fertilizers. They also harvest all of their food, be it plants or animals, humanely and strive to improve the lives of the people they work with. This includes everyone from their farmers and packers to the drivers and salespeople.
Holy Carabao is also proud about their honest prices, honest wages, and honest work.
Down to Earth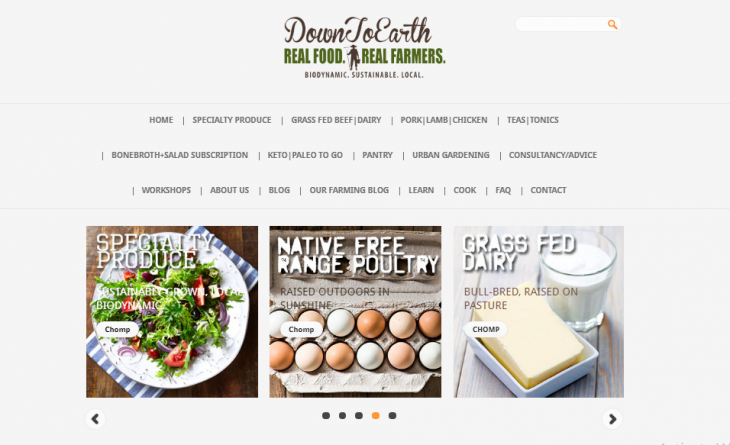 Down to Earth is a family farm in Dahilayan, Bukidnon that grows biodynamic vegetables and raises local grass-fed livestock. All of their vegetables, herbs, and flowers are sown, grown and harvested in rich soil using only sustainable agricultural practices. Their animals are also raised in a loving and stress free environment where they freely graze outdoors. They are never caged, confined, castrated, or dehorned.
All of their produce and animals are grown and raised by happy, committed, and responsible small family farmers.
Down to Earth has a shop at Makati Curb Holdings, No. 7433 Ground Floor, Unit J, Yakal St., San Antonio Village.
Farm to Folk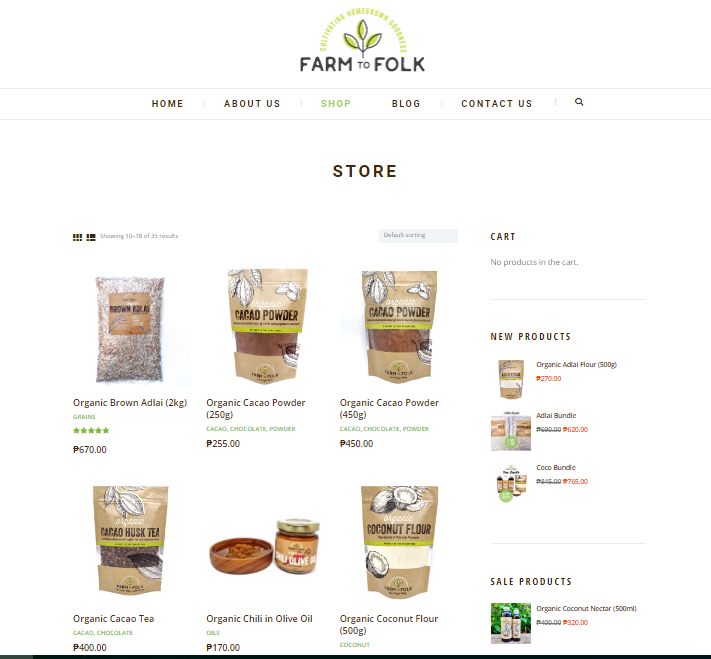 Farm to Folk works with local farmers who practice non-GMO agriculture and natural farming. They build capacities for organic farming, educating surrounding communities about agricultural issues and helping yield high-quality, non-GMO homegrown produce. They source directly from partners hailing from various parts of the country, helping local farmers employ sustainable farming practices while providing Filipino folk with healthy, locally-grown products.
Non-Profit Organizations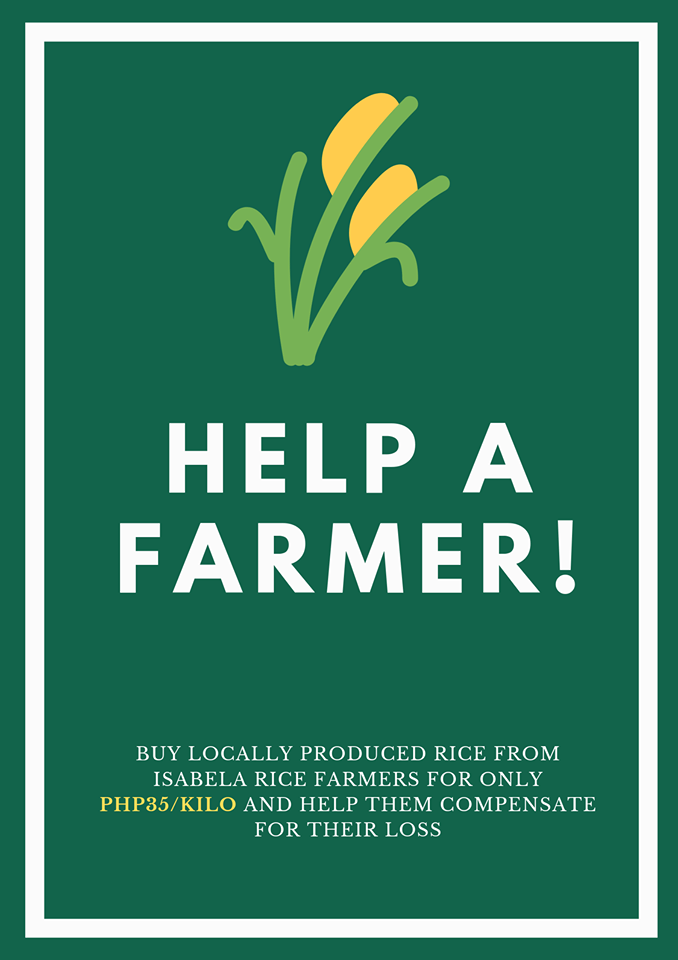 To help support rice farmers, you can also opt to buy rice directly from them via NGOs instead of purchasing imported brands in supermarkets.
For instance, UNESCO Club UPLB launched their "Help a Farmer" initiative, which aims to lend a helping hand to rice farmers in Isabela. All the orders and proceeds from this project will be given directly to the farmers, helping increase their profits. This cuts the bureaucracy involved when dealing with middlemen, making it easier for the rice farmers to earn their income.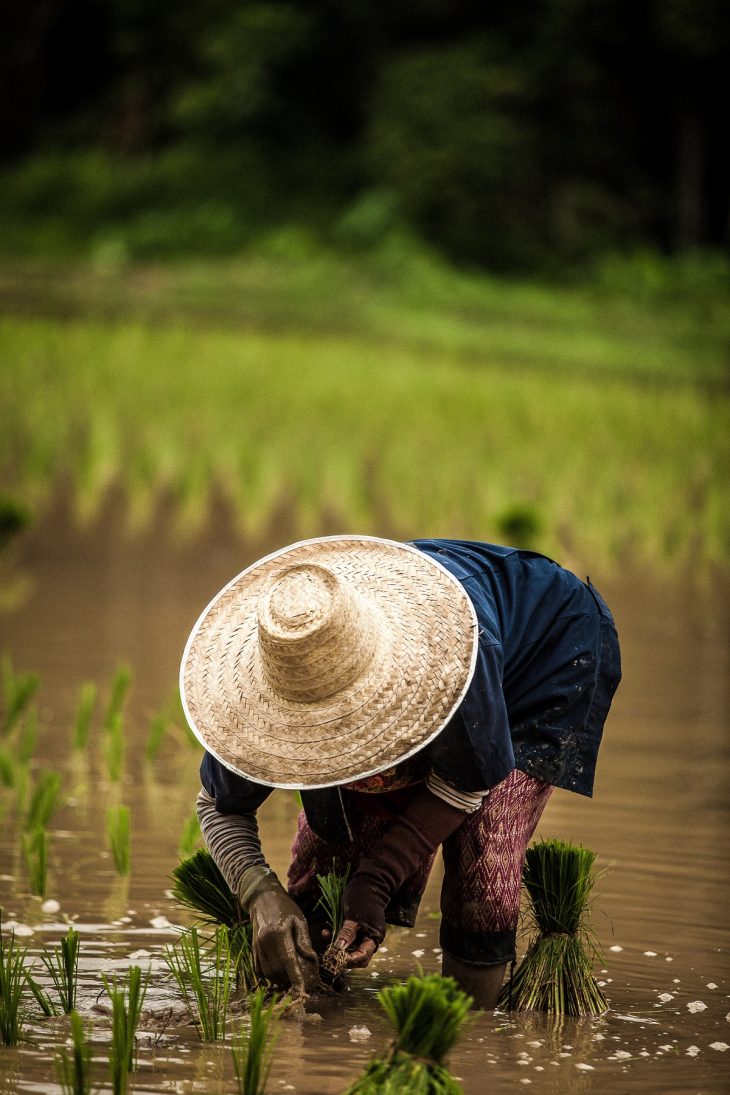 I don't understand how some government officials can watch and sit idly by as imported goods flood the market. And our local farmers struggle to make less than P200 a day, an amount that no business or family can survive on in today's economy.
As the inflation on the prices of basic goods and services continue to rise, how can we pay the people who feed us less and still expect them to survive?
Buying from local farms may just be a small step to helping Filipino farmers, but it's still a step in the right direction. Instead of purchasing overpriced vegetables and meat from the nearest supermarket, check out the online shops and farms above. You're not only putting quality and ethically-sourced food on your table, but you're also helping put food on a farmer's table.
Chryss Segovia
Chryss loves ice cream, literature, and East Asian pop culture. She would like to pet your dog.