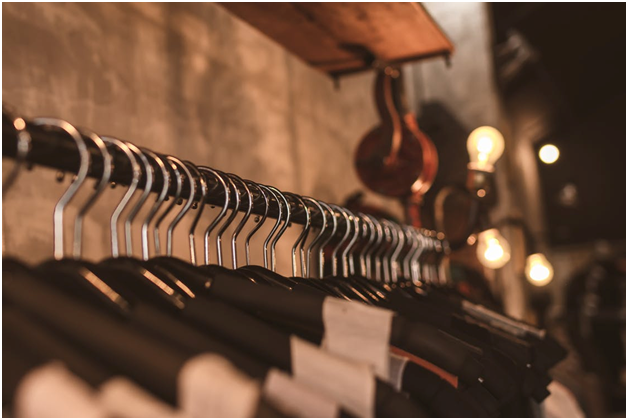 As the prices of goods increase, most of us wish to go to a place where you can get things, such as clothes, make-up, and books, for free. It may seem impossible, but the "Really Really Free Market (RRFM)" made it possible. It happens every first Sunday of the month at Pineapple Lab in Makati.
No Trade, No Barter
The RRFM is a temporary market inspired on an alternative gift economy, a way of exchanging valuables without trading or selling. It allows community members to bring items they no longer need, skills they want to share, and receive things and skills from others.
As part of the Fashion Revolution Week, organized by the Fashion Revolution Philippines, I went to the RRFM Volume Five for the first time.
Jodinand "Jody" Aguillon, the director of Pineapple Lab, shared the RRFM is already happening in different parts of the world, including the US, UK, and Canada. He decided to bring it to the country to expose more Filipinos to the concept of sustainability.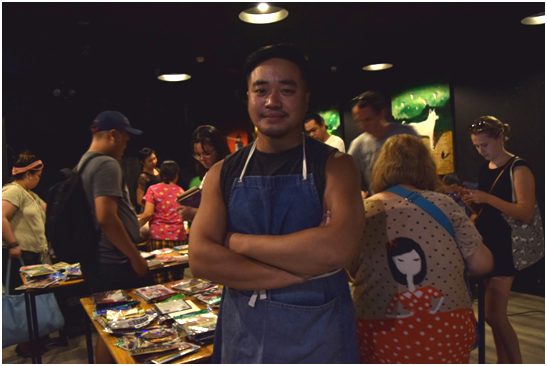 The event started in January 2019, and it has become a hit. Many people come to Pineapple Lab with their belongings and leave the place with new items in their bags. You can bring anything, such as kitchenware, movies, personal care items, books, clothing, and more. Make sure, however, that people can still use them.
Since I did the KonMari decluttering method early this year, I have set aside items that "no longer spark joy in me."  I was planning to sell them online, but I decided to bring it to the RRFM instead.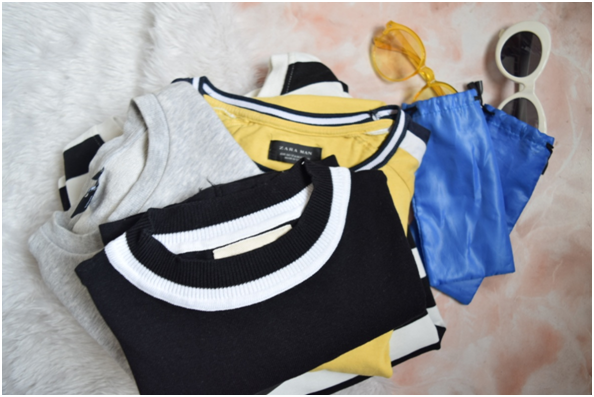 Take a look at the items brought to the RRFM Volume Five: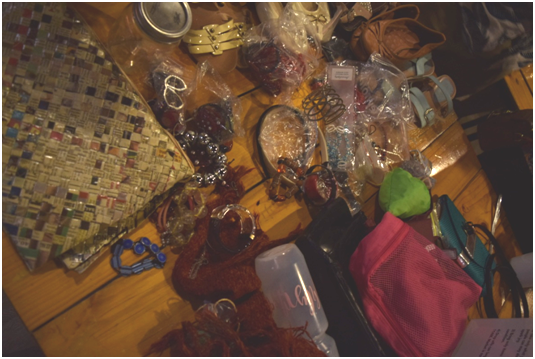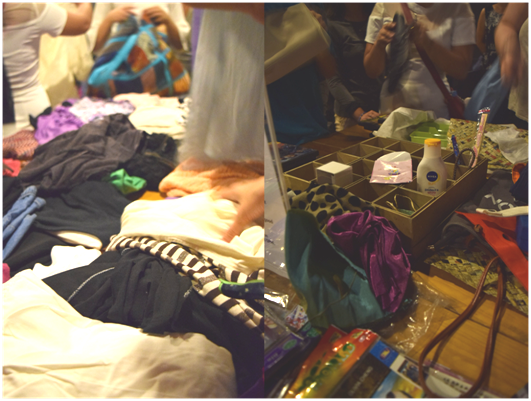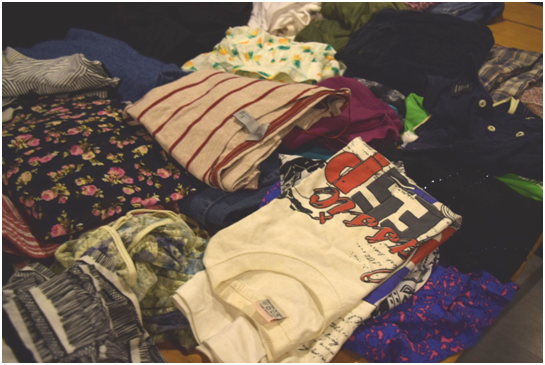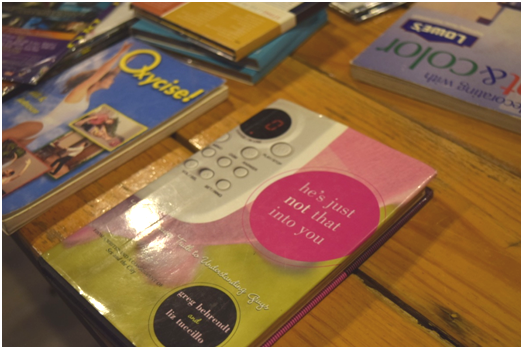 The event is open to the public and suitable for all ages. Participants can fill one large shopping bag per person (two bags for families of three or more people) during the market hours (12 PM to 5 PM). But you can take as many as you want after 5 PM.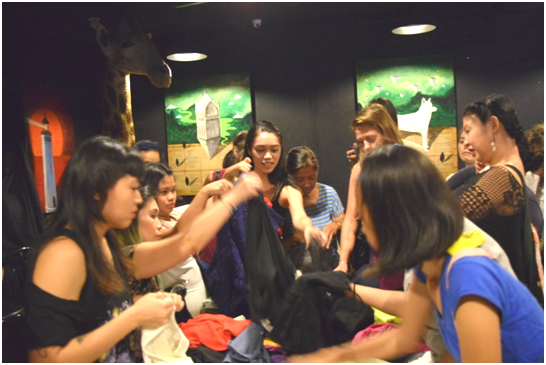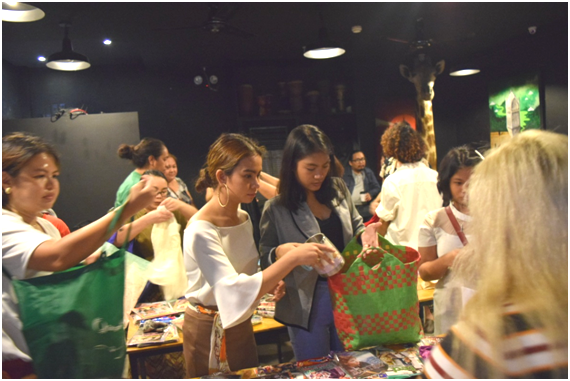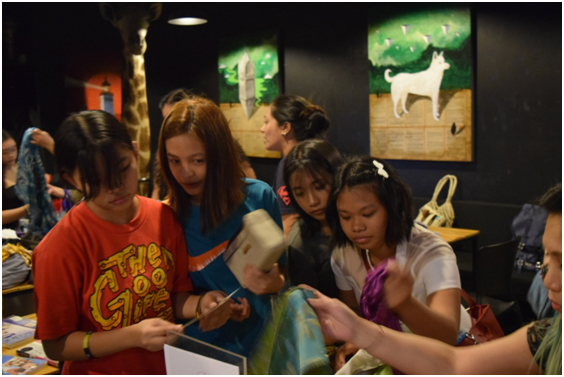 I also met some RRFM regulars.
Marie, for instance, has been going to the event since it started. She likes how the event forms a community of people interested in sustainable fashion. Marie also told me she brought some of her old clothes that day and got new ones from the others.
Paula, meanwhile, had only been here for the second time. I asked her what made her come back to the RRFM, and she answered: "conscience." She expounds that the first time she attended the RRFM, she didn't bring anything but went home with a lot of cool items. This time, she came to the event with some of her valuables, including clothes, hygiene products, and shoes, that need a new home.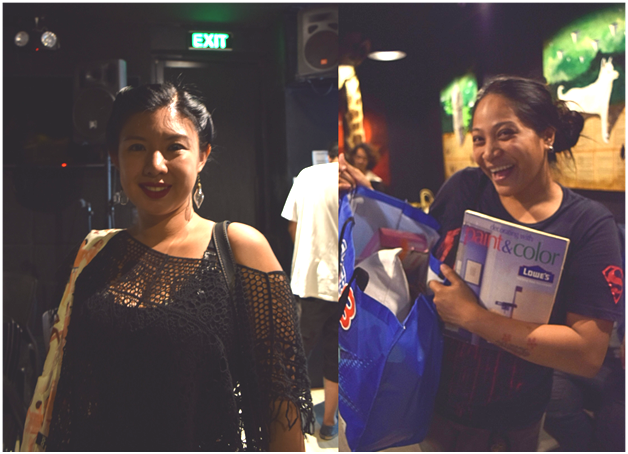 Giving Old Clothes a New Life
The RRFM is not only about giving and acquiring valuable items for free. TELAstory, a startup company that produces biodegradable textiles, was also at the event to teach attendees how to give old clothes a new life.
Hannah Theisen, the founder of TELAstory, told me that they conduct several workshops like how to mend clothes for those interested in upcycling their ripped or torn dresses or tops.
Her advice to modern Filipinas is to think about how they are going to use the clothes before buying them. It's also essential to be creative in reusing old clothes. Learn how to use resources continually until they reach the end of their lifespan. This helps reduce textiles that end up in landfills.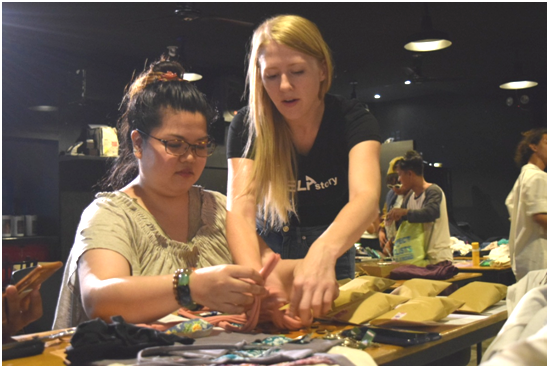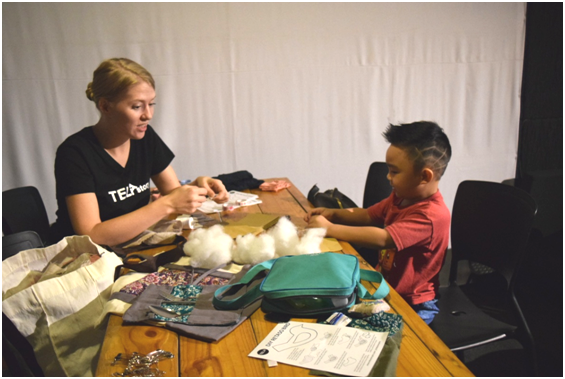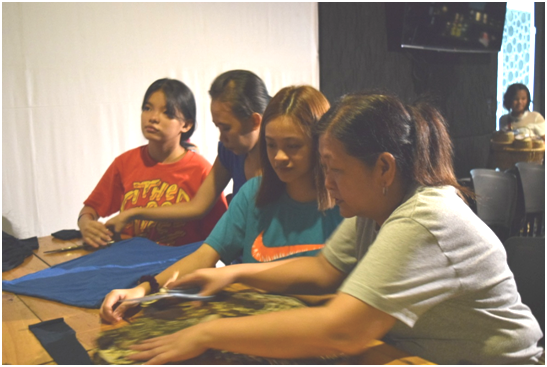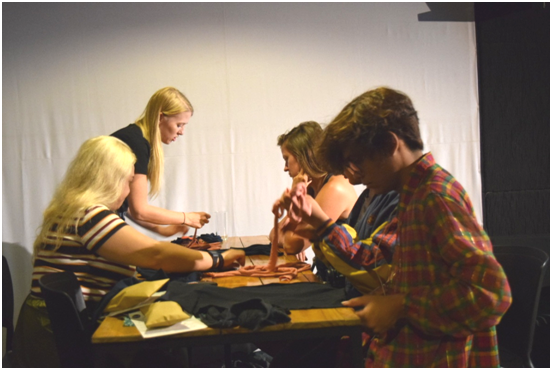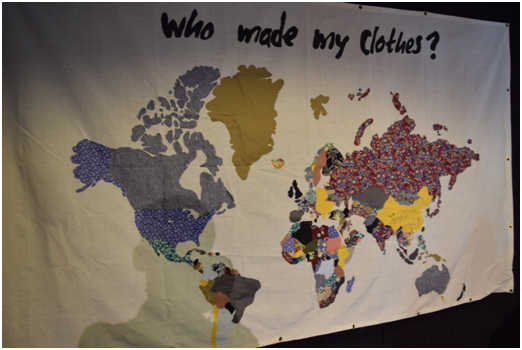 I'm grateful to discover the "Really Really Free Market." It was a joy seeing people from different walks of life gather together, rummaging through a pile of items on the table, getting to know each other, and sharing the same advocacy – sustainability.
I'm looking forward to visiting the next RRFM. I wonder what to bring and to take next time.