Dyan Carolino
Dyan is a 25-year-old writer with a sense of humor…
[video src="https://www.instagram.com/p/BY0uo1Lhexo/?tagged=paresretiro"][video src="https://www.instagram.com/p/rwejbauEhl/?tagged=paresmaceda"][video src="https://www.instagram.com/p/BAOAhZtxqV5/?tagged=bestfriendspares"][video src="https://www.instagram.com/p/BK4yuwAg00a/?tagged=cocoyspares"]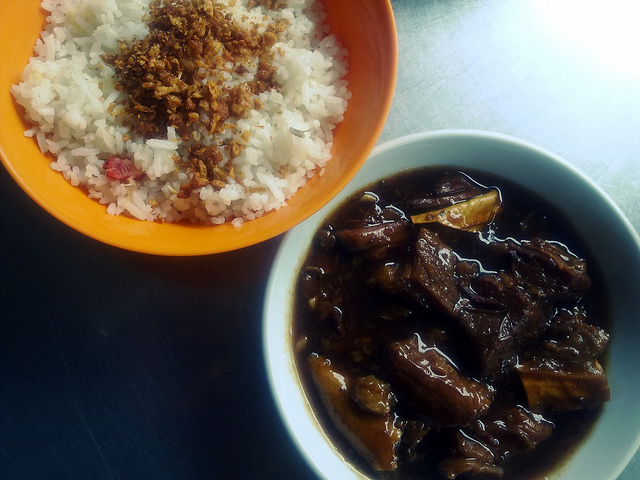 Back in my childhood days, my mom would take me to the same pares house at the corner of our street, as a reward for helping with the general cleaning at home. That pares house has been in business for decades now, and people from all ages and all walks of life go there to enjoy the soft meat and the flavorful sauce of pares.
What's a "Pares"?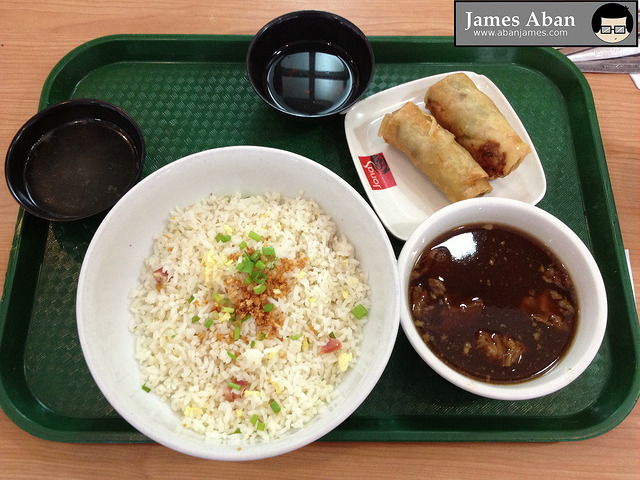 Served in roadside eateries and the most humble of stalls along sidewalks, pares literally means "pair". It's a dish featuring beef stew paired with fried rice. The beef chunks are cooked in a mixture of soy sauce, sugar, water, salt, and pepper—with the magic ingredient star anise. It's also loaded with litid or ligaments.
For us Filipinos (or for me, at least), pares has become more than just pantawid-gutom food—it has become a comfort food.
With that said, here are some of the best pares houses in Metro Manila you should try:
#1: Pares Retiro
I've tried beef pares from a vendor along A. Bonifacio, along Pasong Tamo, and I've even tried the Jollijeep version with noodles. But all of them pales in comparison to the one served at Pares Retiro. This place has scruffy red and white walls and faded old menus—but don't let the aesthetics fool you. It houses the best pares I've ever tasted in my entire life.
I recall that their pares was cheap back in the day; now it costs roughly P90. Over the years, the taste has remained outstanding. Even celebrities like Vice Ganda visit this pares house just to taste the beef and garlic rice combo.
#2: Original Pares Mami House (Espana)
More famously known as "Pares sa Maceda", the Original Pares Mami House in Espana near Maceda Street boasts a whole lot of litid. The chunks of beef are extremely tender; the fibers easily break, and the meat itself is stamped with the slight soy, faintly sweet sauce. The fried rice with scrambled egg and chorizo bits is a real showstopper, too.
#3: Best Friends
Best Friends is another oldie, but goodie. Their first branch is in Moriones, Tondo, but they have opened up three additional branches around the metro.
This pares house breaks away from tradition, as they serve the viand on the same plate as the fried rice. Their pares is a perfect combination of sweet and salty; there's too much sauce on the pares, but it's not too thick or sweet. Their bestseller is the Paresio, a yummy serving of pares, rice, and two pieces of steamed siomai.
#4: Cocoy's Pares
This is a no-frills pares house, as it should be. The interiors are old and faded, and it's self-service all the way. But despite all that, what you'll really care about is how good their pares is. Their beef stew has a generous helping of litid and fat; the chunks are tender, and the fried rice is served with scrambled egg bits, toasted garlic chips, and chop leeks. The soup is a bit greasy, though.
See Also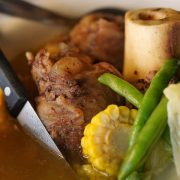 #5: Jonas
https://www.instagram.com/p/BSIAedJFPgg/?tagged=jonaspares
Jonas is one of the first establishments that served pares. In fact, it has been credited with inventing the word "pares" to describe the dish. Today, Jonas is no longer a humble paresan, as it now has a branch in BGC.
I grew up eating here as well, but over the years, it seems that the recipe changed. While it still has this perfect meat-to-fat ratio (70% lean meat from beef flanks, 30% fat), the dish became somewhat bland. It's still worth a try, though.
Got any other pares house recommendations? Comment them below.
Dyan Carolino
Dyan is a 25-year-old writer with a sense of humor of a prepubescent male. On weekends, she hibernates.