Kallie Moreno
Kallie is just a little weird and doesn't like sunlight…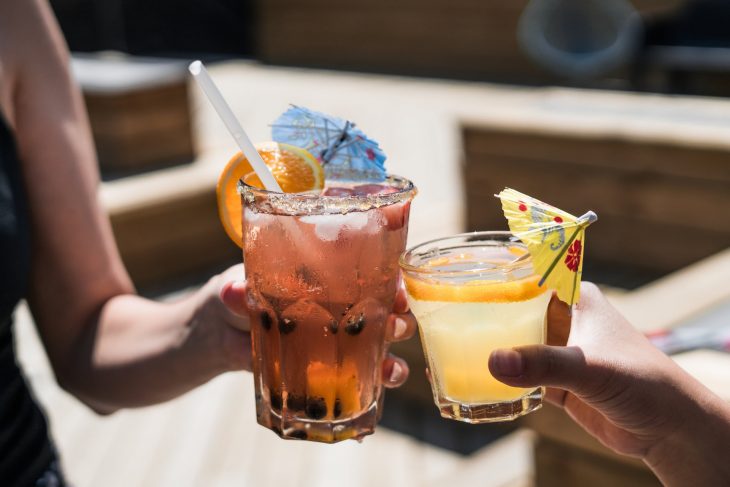 Cocktails are great for a night out with your girlfriends. Whether you want to get a little adventurous and try a raunchy cocktail like Sex on the Beach or play it safe with a Margarita, these little-mixed drinks taste good and look good too – just what you need to set the mood for the evening.
Unfortunately, cocktails are not cheap. For a single glass, you can expect to pay upwards of 250 pesos. While I think that the price is fair as alcoholic beverages are where bars make their money, I still think that it is much cheaper to get the same cocktail at home.
While buying an entire bottle of your favorite mixers may initially seem more expensive, once you have a fully stocked liquor cabinet, it is still more affordable in the long run compared to going to a bar. Plus, you can get your favorite cocktails at just about any time of day.
You don't have to be a trained bartender to make your own cocktails at home. Here are some easy mixes for you to try next time you have your girlfriends over.
Boozy Green Tea Cooler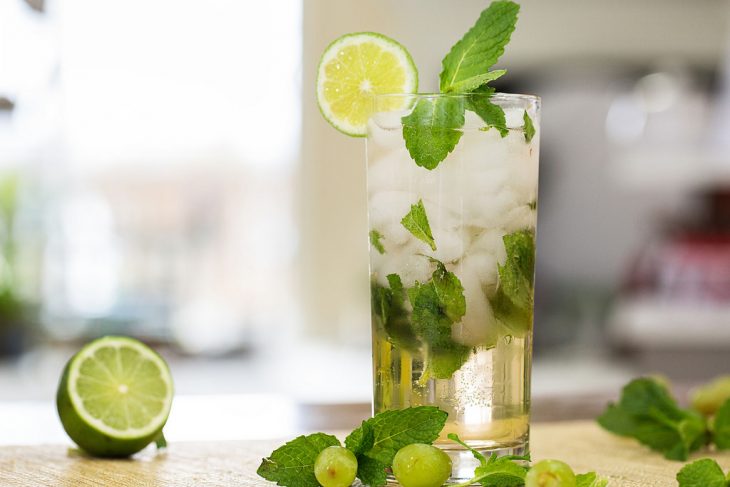 This refreshing drink is perfect for hot afternoons – which we have a lot of in the Philippines! This drink combines calming green tea with a hit of vodka.
What you'll need:
1 cup hot water
2 green tea bags
2 sprigs of fresh mint leaves (or a drop of peppermint flavor if you can't find any)
1 tablespoon sugar
1/3 cup vodka
1 can of ginger ale
Steep your tea bags in hot water for 2-3 minutes or as directed by the packaging. Let the green tea cool to room temperature, or put it in the fridge. Get two tall glasses, and mix in your sugar and mint leaves. Pour an even amount of vodka into each glass, and then pour in the cooled tea, making sure to stir each one until the sugar dissolves. Top with ginger ale, add ice cubes and serve.
Sex on the Beach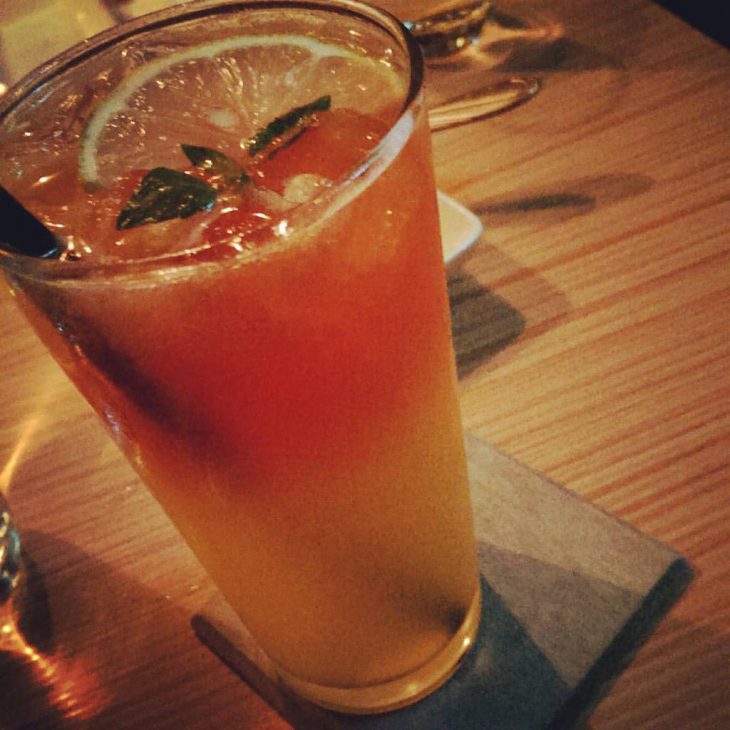 Another great summer drink, Sex on the Beach's mix of sweet and tart flavors certainly lives up to its raunchy name. This drink is two parts cranberry juice, one part orange juice, with a splash of vodka and peach schnapps. You can use powdered juice for this recipe, but it is always better to use fresh juice instead.
What you'll need:
1 cup cranberry juice
½ cup orange juice
1/3 cup vodka
1/3 cup peach schnapps
Maraschino cherries (optional)
Start by pouring the alcohol into a shaker, or in a glass if you don't have one. Pour in the juices and give it a good shake (or stir vigorously). Fill a tall glass with ice, and then pour the mixture in. Garnish with a cherry and a straw.
Piña Colada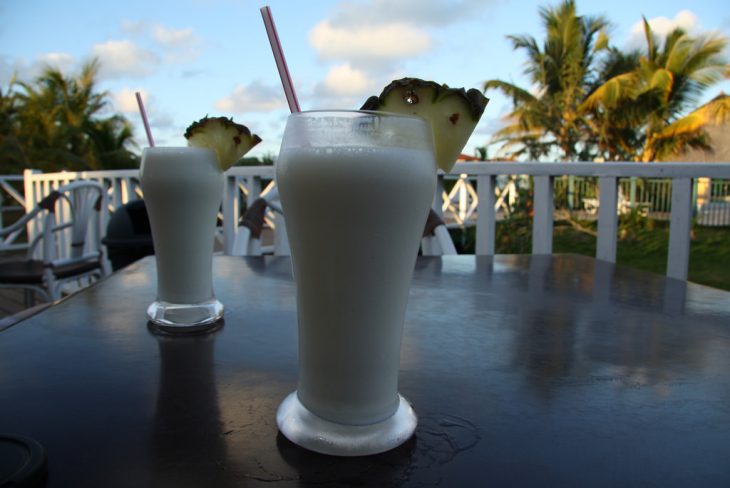 Yeah, we all know how the song goes. *cue "If you like piña coladas…"*
Piña Coladas are very popular abroad because of its rich mix of tropical flavors. This cocktail is all about pineapple, coconut and rum.
What you'll need:
¼ cup white rum
1/8 cup coconut cream
1/8 cup all-purpose cream
1 cup fresh pineapple juice
Prepare a tall glass and simply mix in all of your ingredients. It is best shaken, but you can always stir vigorously if you don't have one. Garnish with a slice of pineapple on the glass and a straw. Make sure to serve it cold, without ice.
Daiquiri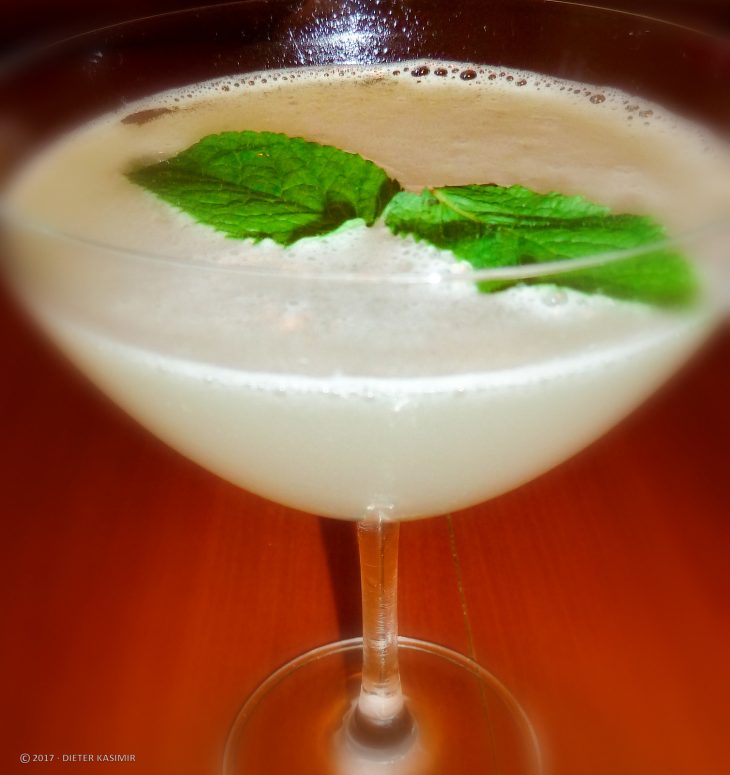 Daiquiris always seem to be changing whenever I see them on the cocktail menu. You have everything from strawberry daiquiris to frozen daiquiries, but the most basic version just needs three ingredients – white rum, lime juice, and sugar.
What you'll need:
4 tablespoons white rum
¼ cup lime juice
½ cup sugar
Mix everything until the sugar dissolves. Pour over a lot of ice. If it is too strong, you can add about a half cup of water.
Weng-Weng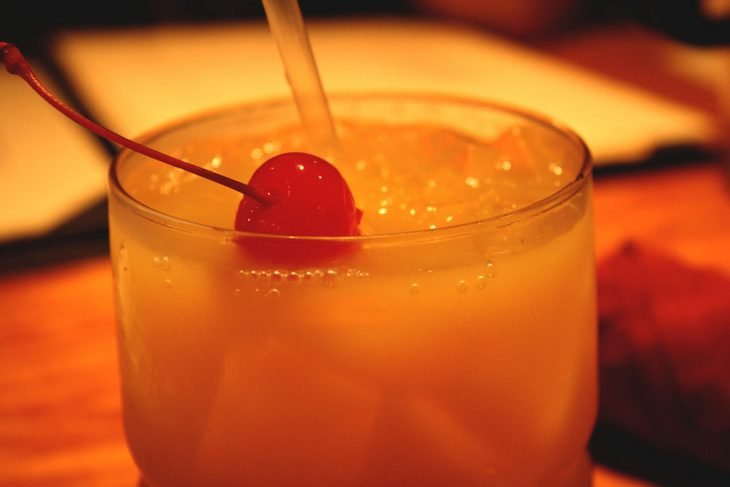 A truly Pinoy cocktail, the Weng-Weng is franken-cocktail of all of our local favorites. To make a glass, you will need a lot of ingredients, but they are definitely some of the easiest to find — you can buy them at practically any grocery or liquor store here.
What you'll need:
1/8 cup Scotch
1/8 cup Brandy
1/8 cup Rum
1/8 cup Bourbon
1/8 cup Vodka
1/8 cup Tequila
1/8 cup pineapple juice
1 splash of Grenadine
Mix all of the spirits, and then top with juice and grenadine. Pour into a glass with ice and serve.
While I am no bartender, these drinks are easy enough that anyone can prepare them. Try these drinks at home for yourself, and invite your friends over for a casual cocktail party!
Kallie Moreno
Kallie is just a little weird and doesn't like sunlight very much. She subsists on tea and fancy lip balms.