Daphne Bual
A lover of stories, parks, animals, rainy days, and hot…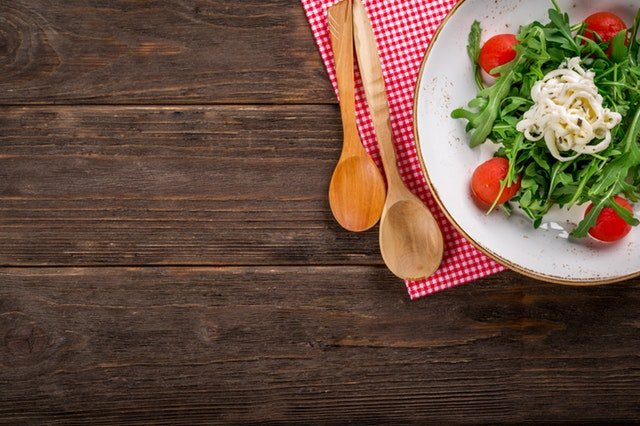 Many bloggers may make it seem easy, but running a blog is anything but. It takes a lot of time and effort in planning content calendars, writing blog entries, and coming up with supplementary content like video or photos. Even before that, bloggers have to come up with a theme in terms of tone, website design, and layout.
That's a lot of work.
I imagine all that effort has to be double or triple for food bloggers.
All in the Name of Food!
Food bloggers have to invest time and money cooking dishes and trying out specialties in different restaurants. They also need a good camera to capture the food, not to mention the lighting, staging, and overall presentation. Without great photos, a food blog entry runs rather flat.
This is why I have nothing but admiration for these Filipina food bloggers. Judging by their quality and appearance, it's obvious that they dedicated a lot of time and effort into running their respective websites.
Here are some of today's top food blogs with Filipinas at the helm:
The Yummy Train (@theyummytrain)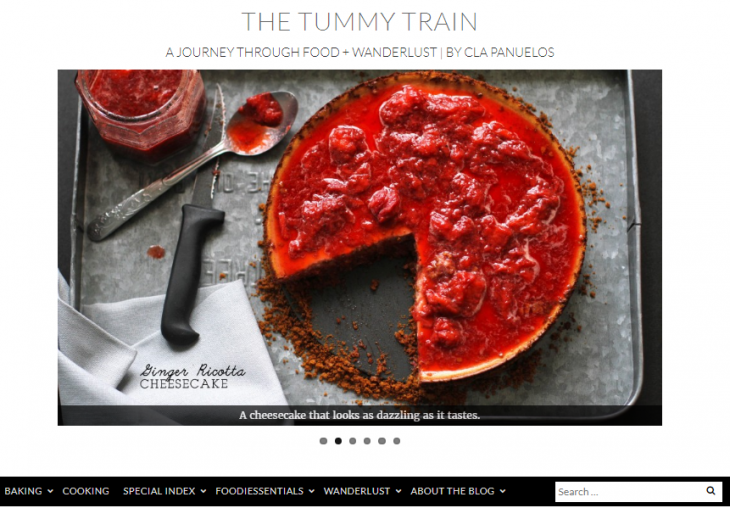 The Tummy Train website is super clean-cut with a traditional blog layout, which means there are no frills — just great posts about food. This website is run by Clarisse Panuelos, a 26-year-old food, and travel lover. Her posts are a mish-mash of her own recipes, restaurant reviews (she includes the prices, too!), travel logs, and the different food and cuisine she's tried in her trips. She publishes twice a week, so her website and Instagram accounts are definitely worth following.
The Food Scout (@thefoodscout)
My first impression about this website was, "Woah, food!" The Food Scout puts food front and center by posting incredible high-resolution photos; it's as though the food is right in front of you. Jill Bantang Tan, a businesswoman with many passions and interests, runs and publishes the posts on this website. Through her incredible imagery, she can make you crave for every dish she features on her blog.
She even makes fast-food fare look gourmet! If you like food blogs and feeds with excellent photos, The Food Scout is a must-follow.
I was so excited to have gotten in touch with Ms. Jill. It was a chance to get to know her better and maybe know a few her blogging habits. Here's my brief interview with The Food Scout herself.
1. You're a businesswoman, photographer, food stylist, wife, and blogger, to name a few. What drives you to keep The Food Scout going despite your seemingly packed schedule?
The Food Scout has been part of my lifestyle since 2010. It's my enjoyable way to reach out to people, not only share my food & travel adventures, but also to share God's goodness and faithfulness in my life.
When I was single, I was a banker by day and blogger by night and on weekends. So, I was already used to mixing my profession with blogging. Now, already married and a businesswoman, I still continue documenting my food & travel adventures with my husband. We dine out a few times a week, travel together and go to events that interest me.
Basically, I also cherry-pick my blogging activities so I still get to balance my time and not feel burnt out. I may not be as flexible as before, but I still dedicate quality time for The Food Scout since this is a passion for me. It's my outlet to hopefully inspire, inform and transform my followers, in my little simple way.
2. The Food Scout has the most amazing photos! Do you have a tip on how to make food look incredibly enticing in pictures?
Oh wow! My heart melted for a second. Haha! 🙂
Taking striking photos is a mixture of creativity and the right gear. Don't be afraid to experiment with your shots. Take photos from different angles, use different backgrounds, or even just focus on that mouthwatering and oozing part of that burger. Eventually, you'll find out what photography style suits you.
Also, just make sure that your shots are clear and crisp by finding the right kind of light. If you're using your phone, you may have to depend on natural light. If you're using your DSLR or mirrorless camera, you can manipulate the light by using an external flash or adjusting your camera's settings as you take that golden shot. Whether you're using your phone's built-in camera or a real camera, you can surely take Instagram-worthy photos.
3. Christmas is just around the corner. If you can bring just one dish for Noche Buena, what would it be and why?
Most probably I'll bring anything ICE CREAM. Maybe something from Carmen's Best, Carte d'Or, FIC, Merry Moo, Sebastian's or Arce Dairy. You just can't say no to ice cream after all the savory taste in your mouth!!! Because I can't. Haha!
The Peach Kitchen (@thepeachkitchen)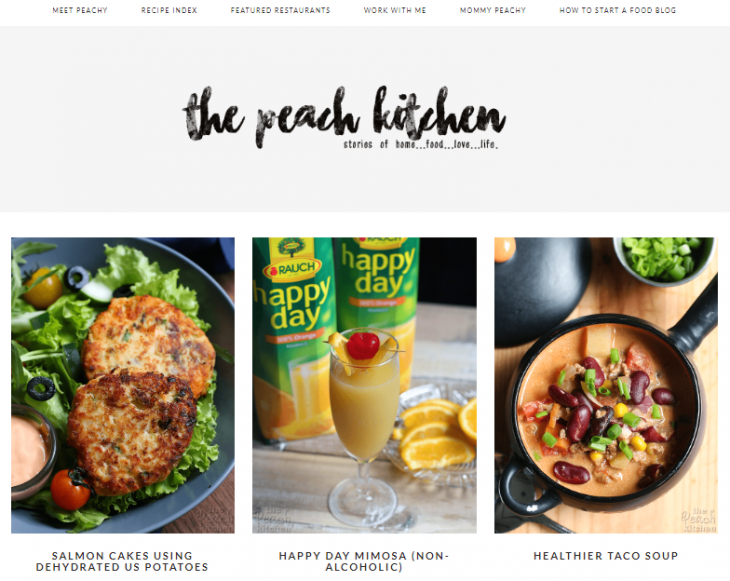 The Peach Kitchen is a wonderful and rich repository of recipes. It has a lengthy recipe index that covers everything from breakfast food to salads to desserts. The layout is also very clean and organized, new visitors won't have a hard time navigating the site.
Also, the photos at The Peach Kitchen are Pinterest and Instagram-worthy! From the camera angles to the staging, every element works so well in showcasing the food that your mouth can't help but water. Mommy Peachy, who's also a mommy-slash-lifestyle blogger, is the woman behind this wonderful site.
Manila Spoon (@manilaspoon)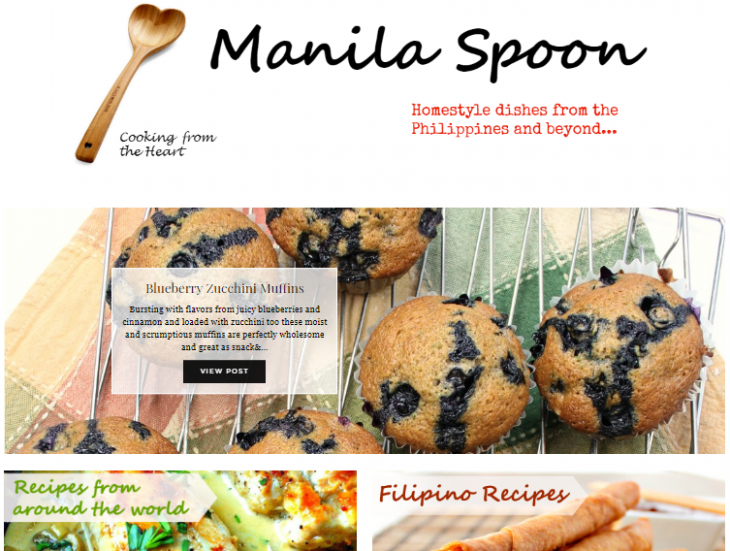 If you want quick access to easy-to-follow recipes for desserts, beverage, and a whole slew of Filipino, American, and English dishes, check out Manila Spoon. I'm especially fond of her dessert recipes because the ingredients are easy to find and the instructions are easy to follow.
See Also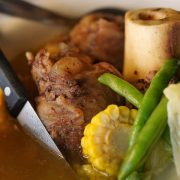 Each blog post has only one or two photos, but they're all of excellent quality and they showcase the food beautifully. This site is run and owned by Abby Raines, a wife and mom of two based in the U.S. According to her site profile, she initially wanted an easy-to-access file for all of her favorite recipes. I'd say she succeeded with Manila Spoon!
Franny Wanny (@frannywanny)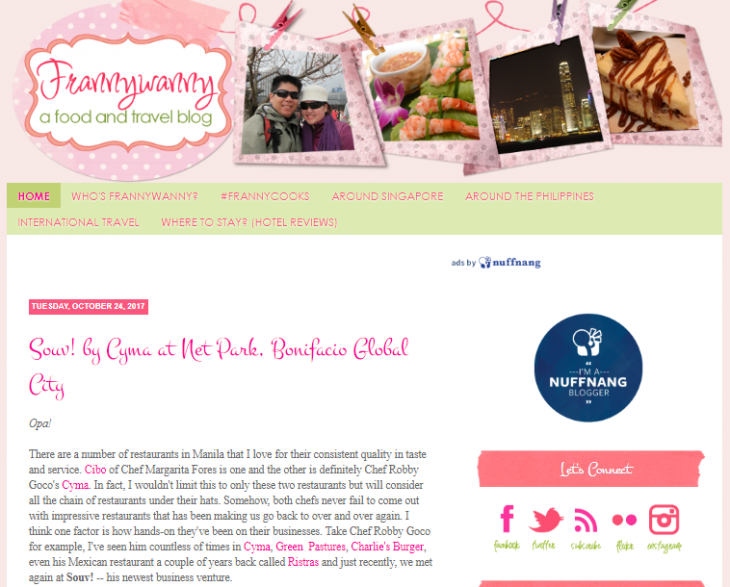 Franny Wanny is a throwback to old-school blogging, which means its charming layout is easy to navigate. This site is owned by Fran, a wife and fur mommy with a great passion for food. She writes a little about her family life and, of course, the food she loves from restaurants around Metro Manila.
Her restaurant reviews are pretty detailed with photos, prices, and descriptions of the dishes she likes. If you're looking for new restaurants to try out, Franny Wanny could help you out. Also, check out her #FrannyCooks posts for recipes by Fran.
What To Eat PH (@whattoeatph)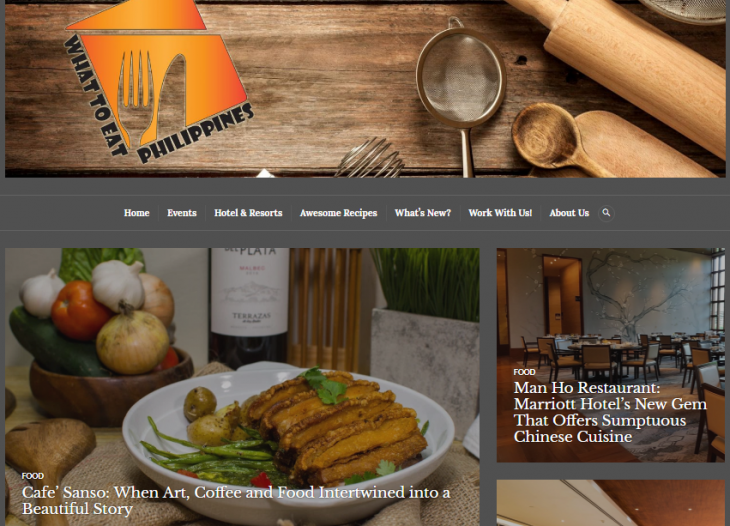 What to Eat PH has an impressive following on Instagram, and it's easy to see why. The owners often update their feed more than once a day and their website several times a week. They feature dishes from restaurants and cafes around Metro Manila.
With its huge following on Instagram, it's unsurprising that What to Eat PH gets invites to restaurant openings. If you want to stay updated on the most recent food spots in the Metro, this is one of the websites to follow. May De Guzman, an entrepreneur and food enthusiast, is the other half of the duo behind this site.
YedyLicious @yedylicious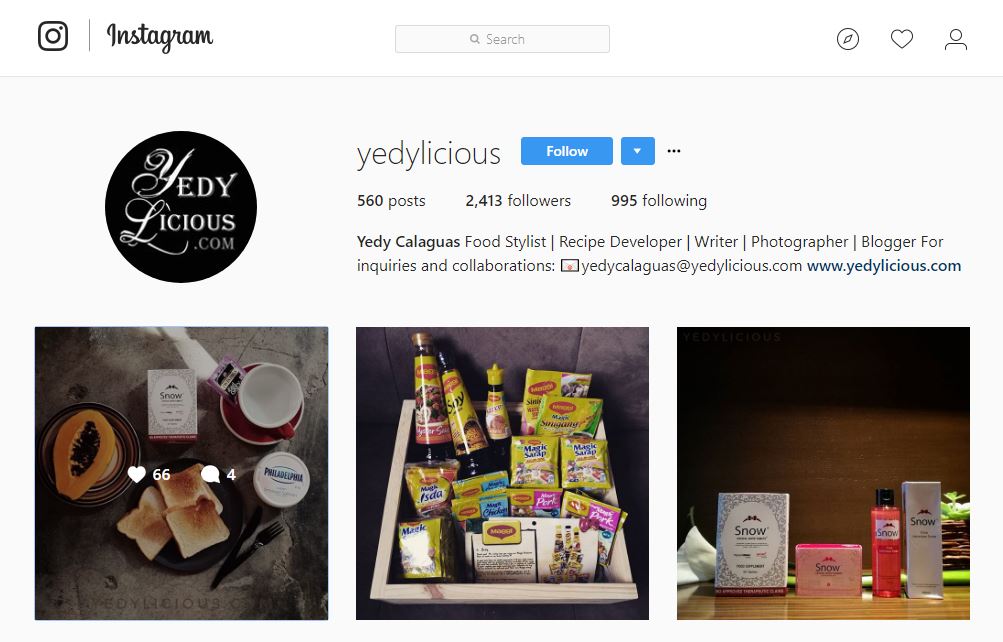 YedyLicious has been around since 2008. It has earned several recognitions, got published in newspapers and magazines, and got featured in local TV programs. Food and photography enthusiast Yedy Calaguas owns and writes the blog.
She writes about restaurants and their best dishes (she takes impressive photos of the food, as well) and her own recipes. She also writes about books, movies, and other lifestyle articles related to food. YedyLicious is a great addition to your list of food bloggers to follow.
These food bloggers have different tones, styles, and approaches in blogging, but they have one thing in common: an undeniable passion for anything relating to food. So go ahead and explore their websites. Each of these ladies is definitely worth following.
If you know of other food bloggers whom you think should be on this list, feel free to share in the comments section.
Daphne Bual
A lover of stories, parks, animals, rainy days, and hot chocolate, she believes that the best remedies for bad days are three servings of french fries and one whole rainbow cake.