Dyan Carolino
Dyan is a 25-year-old writer with a sense of humor…
[video src="https://www.instagram.com/p/8ny3WFgVYZ/?taken-by=badbishop.ph"]
Sometimes, all we need is a breather – one night with our friends, no phones, nothing to think about – just a fun, relaxing night that will take away all the stress. One way to do that is visiting board game cafes.
The concept of board game cafes is not entirely new. One of the first ones to open in Metro Manila is Ludo, located in Sct. Torillo Street in Tomas Morato, Quezon City. The brainchild of Mark Fernandez, Jay Mata, brothers Carlo and Mario Sandico, Aaron Panco, and Chrissy Palma, this board game cafe is one of the biggest of its kind, not to mention the hardest cafe to get in. There's never enough space in Ludo, and you need to reserve seats at least a day before to get in.
The good news? Numerous board game cafes have sprung up all over the metro – and most of them you could just walk in.
North
Neighborhood Game Cafe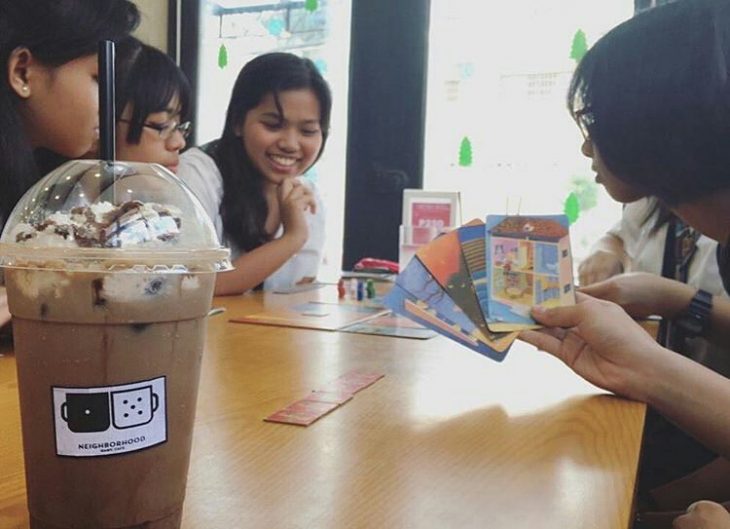 Located in the off-skirt of the famous Banawe, Ubay, Neighborhood Game Cafe is quickly becoming the secret hangout place of people in the area.
The place is not just as lively as Ludo, but this is an opportunity for you get first dibs on all the available games. Although the choices aren't as broad and unique they have a shelf full of games.
Location: 48 Ubay St, Banawe, Quezon City
Cedric's Boardgame Cafe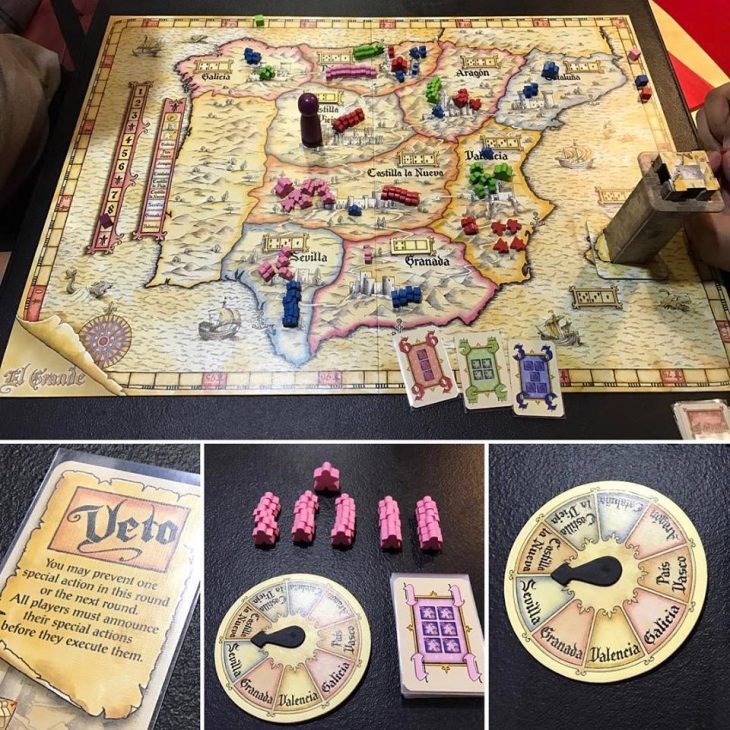 Named after the owner's son, Cedric's Boardgame cafe carries more than a hundred classic gateway games, such as Memory, Time's Up, and Zooloretto. They also have stacking games and classics like Twister.
Although not as big, you'll likely stay for the food and Chocolate Monster shakes.
Location: 43-A N. Roxas corner Apo St., Santa Mesa Heights, Quezon City
Laruan Atbp.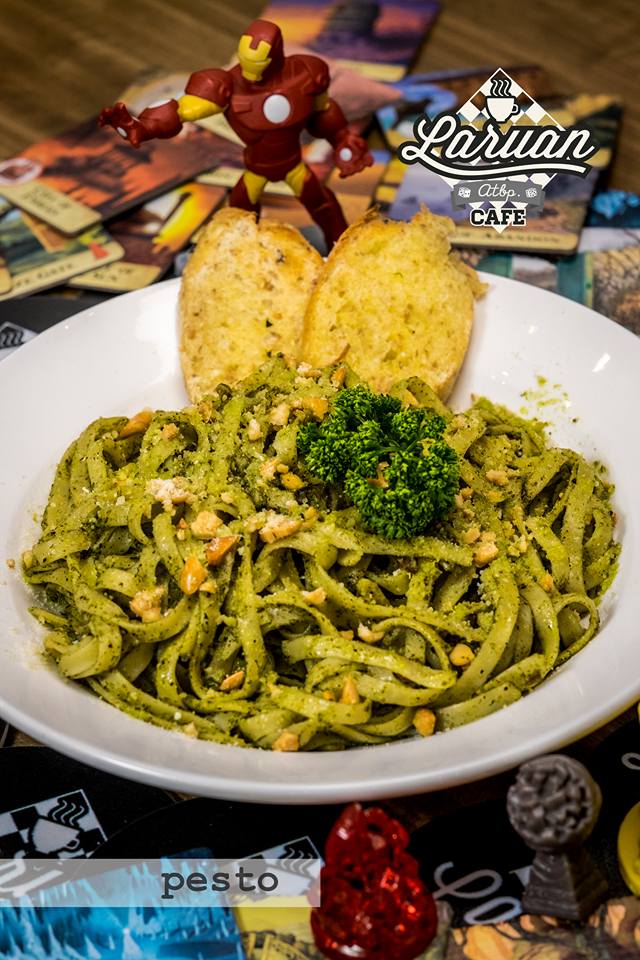 Laruan Atbp. has a growing library of tabletop games. Located in Maginhawa, the place also offers Instagram-worthy decor, including their famous brick wall sign.
Other than the games, picture-perfect ambiance, and good food, Laruan Atbp. also sells selected Pinoy comics. And if you're lucky, you might just run into Kamikazee band members, who are part owners of this board game cafe.
Location: G/F Luisa Bldg. 2, 107 Maginhawa St., Teacher's Village, Quezon City
South
Puzzles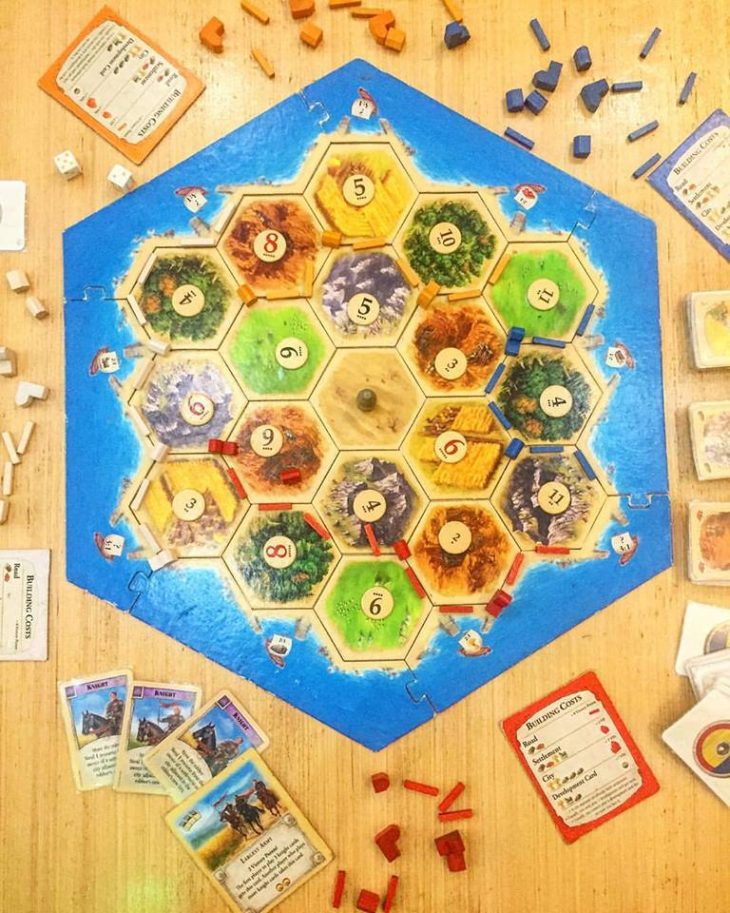 Grab a seat – or a beanbag – at the South's famous Puzzles, offering unlimited tabletop gaming for just P100 per head. The cafe boasts more than 150 games and a clean, crisp ambiance.
Some of the games they have are Traders of Osaka and Ticket to Ride.
Location: 287 Aguirre Avenue, BF Homes, Parañaque, with branches in The Fort Strip, BGC, and Molito, Alabang
Plaza Cafe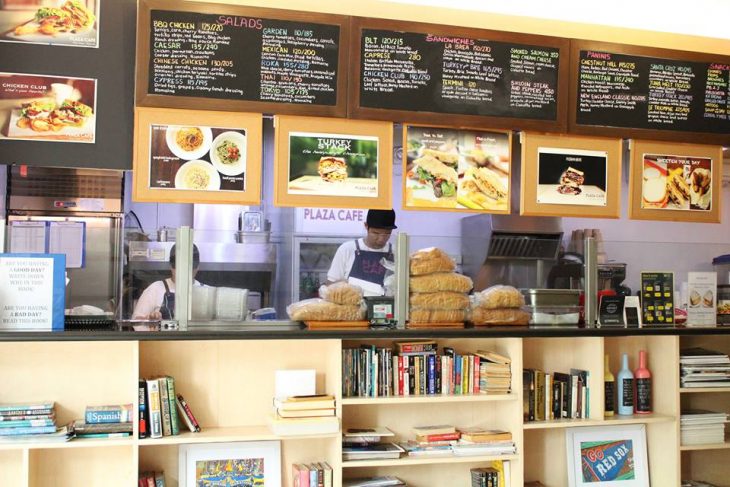 Plaza Cafe is a hidden gem in Makati, located in Corinthian Plaza in Legaspi Village. They have standard board games like Monopoly, chess, and Taboo.
Their menu is notable, too, with favorites like Caprese Panini, Turkey and Brie Sandwich, as well as their delicious Bruschetta and Frips. They also serve fresh Boston grade salads.
Location: Corinthian Plaza, 121 Paseo de Roxas, Legaspi Village, Makati
Bad Bishop
Located in Metropolitan Ave. in Makati near Purple Oven, Bad Bishop offers board game rentals. They cater to busy people living or working in the area, who can afford to slow down and take time.
Some of the games they have include the popular King of Tokyo, Avalon, Coup, Catan, and Takenoko. They also have the classics, Cards Against Humanity and Ticket to Ride.
Location: 1015 Metropolitan Ave, Sta. Cruz, Makati
These are only few of the emerging board game cafes in the north and south, and we're looking forward to more gaming hubs for all of us gaming geeks in the metro. The more the merrier, right?
Dyan Carolino
Dyan is a 25-year-old writer with a sense of humor of a prepubescent male. On weekends, she hibernates.