Tash De Castro
Tash is often thinking of her next meal while palpitating…
Art Fair is one of the most awaited events in the country as it brings together dozens of artists under one roof. While the event may be breathtaking, planning one's trip can be overwhelming, especially for first-timers who don't know what to expect.
If it's your first time attending Art Fair, then fear no more, we've made a guide to help you make the most out of this experience. Let's get to it!
What Do I Bring?
Now that you've mapped out your route to Makati's The Link and you've blocked out your entire day for Art Fair, you'll want to make sure that you're equipped with the essentials so you can enjoy this adventure.
Here are some items you may want to bring as you journey through this year's Art Fair:
Camera
Of course, your phone's camera is good, but if you feel like taking higher-quality images of the art pieces, you're free to bring your own camera. Patrons are also allowed to take photos, just make sure to turn off your camera's flash and to be mindful of other eventgoers as you shoot your pictures.
Cash
The event is sponsored by Globe Telecoms so, you can rely on excellent signal and smooth transactions within the event's premises. Concessionaires inside also make use of online banking and mobile wallets for seamless payment solutions. But even so, it's a good practice to bring cash just in case there are signal difficulties due to the sheer volume of visitors in the area.
Comfortable Shoes
Art Fair spans from The Link's fourth floor all the way up to its roof deck, so you can be sure that there'll be a lot of walking if you want to see the many exhibits this year's Art Fair has to offer. We highly suggest wearing comfortable shoes that can support your feet as you walk from end to end of the venue.
Although if you forgot to wear your walking shoes, there are seats scattered across the venue for you to take a quick break.
Small Bag
It's best if you bring a small bag for your essentials to the event because bulky bags on the premises are not permitted. This is because accidents may occur where the art could get destroyed. However, if you really can't avoid bringing a large bag, worry not! There's a bag deposit on the fourth floor where guests can safely leave their belongings.
What to Expect?
Now that you've got your belongings all sorted out, it's time for the best part… the event!
This year's Art Fair took a brand-new approach to the usual grid layout. The organizers have also included new mediums in the fair to provide eventgoers with a more holistic experience. We've listed down some things you can expect from the event:
A Different Experience
As we've mentioned above, the architect of this year's Art Fair decided on foregoing the usual grid layout for a more organic experience. Expect a journey where following the winding walkways will suddenly lead you to a new exhibit.
The curves and design of the event are meant to create a smoother transition between exhibitions, inspired by the natural design of organic objects. Andy Locsin took inspiration from nature to lead visitors on a journey of discovery, to let go of the linear path and just go with the flow to embrace the unknown.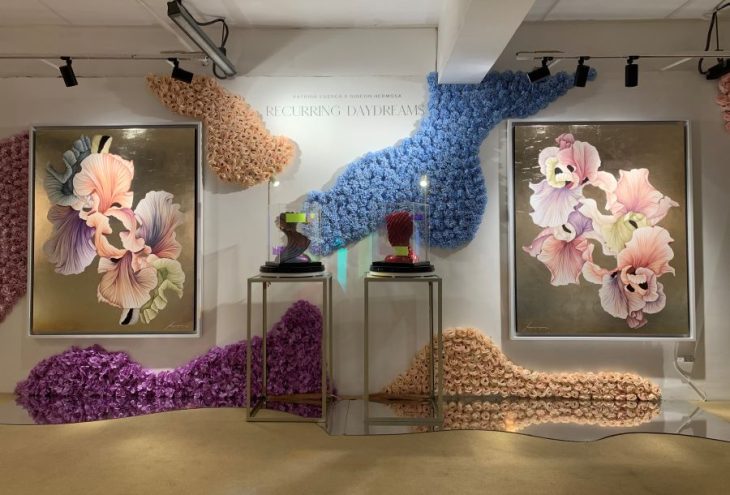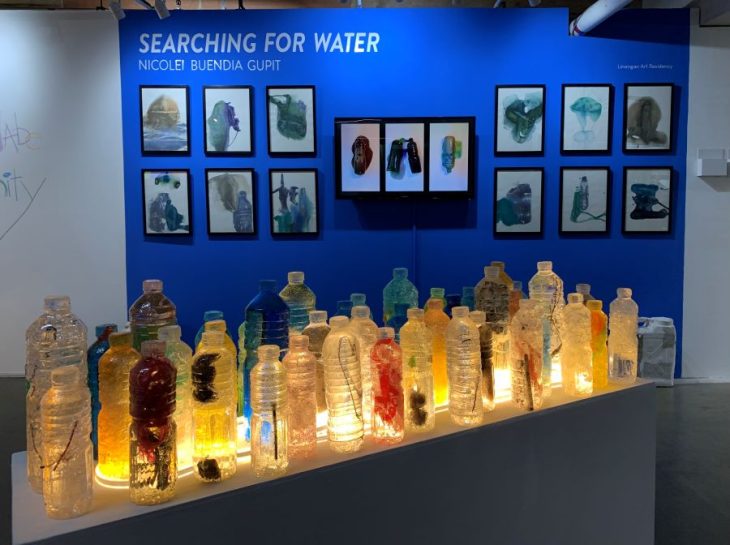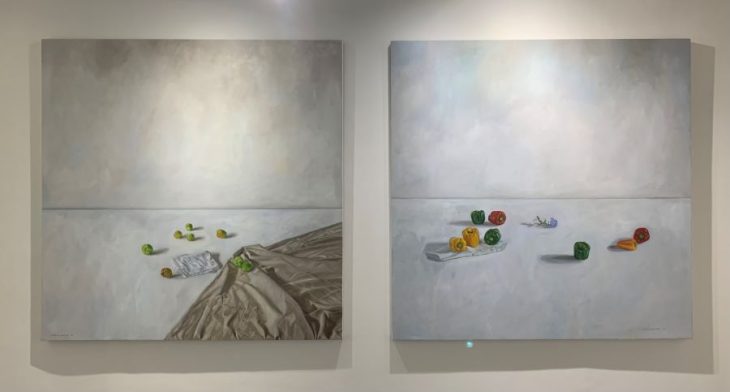 Various Art Mediums
From bronze sculptures by Jose Mendoza and Jordan Mendoza to glass sculptures by Ramon Orlina, Art Fair will show you how artists make use of their chosen medium to express themselves in beautiful ways. This year, the organizers have included NFTs, film, and performative art in their lineup, giving guests new opportunities to immerse themselves in the experience.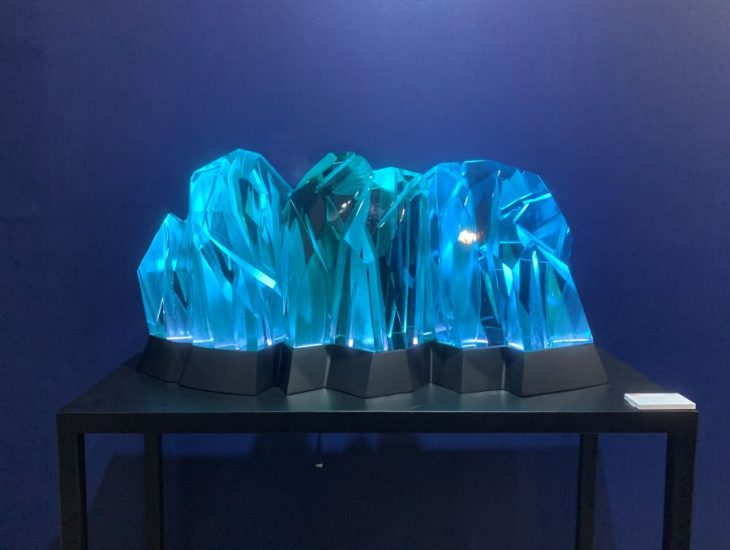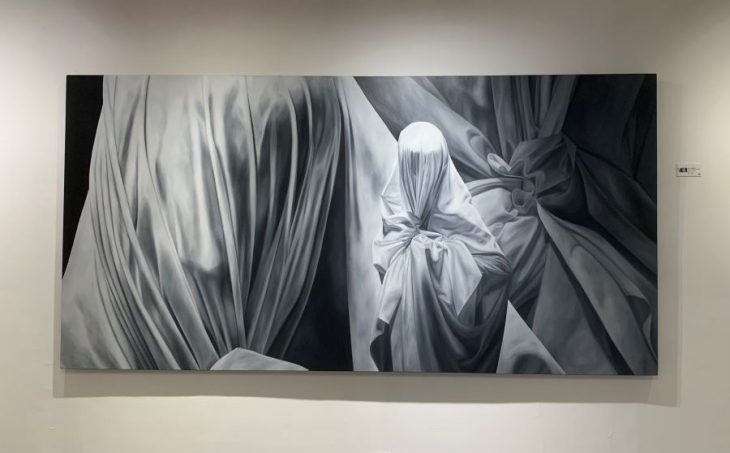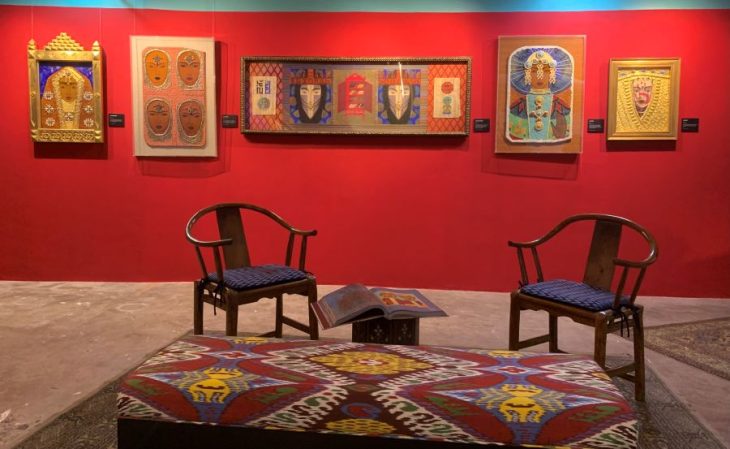 Multiple Food and Drink Selections
Outside food and drinks are not allowed in the venue but worry not there are multiple concessionaires present in The Link to keep you well-fed. You'll find multiple cafés in the vicinity for whenever you need a caffeine kick, and some stalls selling beer, wine, or a cocktail for a nice buzz as you explore the fair.
Various food concessionaires are also present so, you can expect to find a selection of pastries and delectable sandwiches for when you need a quick bite. You only need to follow your nose to the sweet scent of freshly cooked goods.
For this year's Art Fair, the organizers tapped several brands to cater to the event, namely:
Toby's Estate
LTD Café
Brujo at the Alley
Café Macaron
Kai
Origine
Proclamation Gin
RD Cafe
Pieces to Bring Home
Of course, you can purchase any art piece that hasn't already been snagged, but if you're looking to bring souvenirs such as t-shirts, tote bags, and books home, you can head to the fourth floor for a selection of items curated by the following stores:
Artwork
Guava Sketches
Nazareno/Lichauco
Vibal Foundation Inc.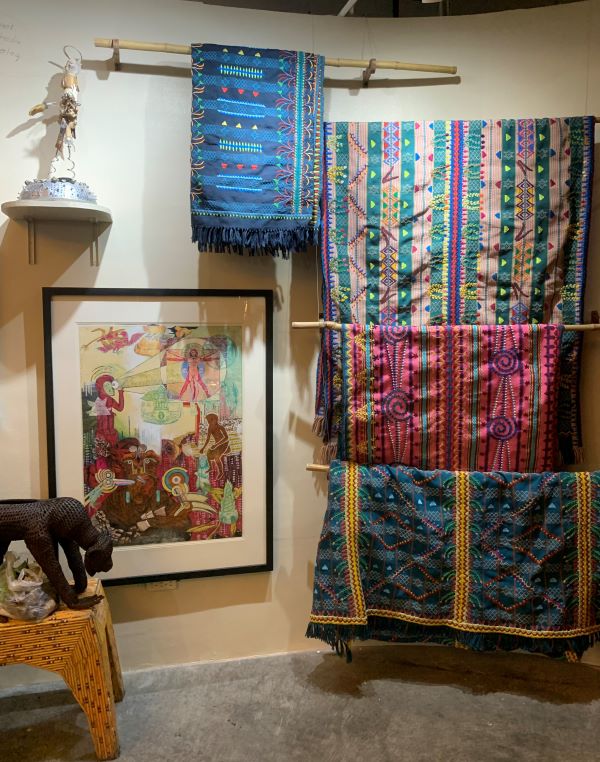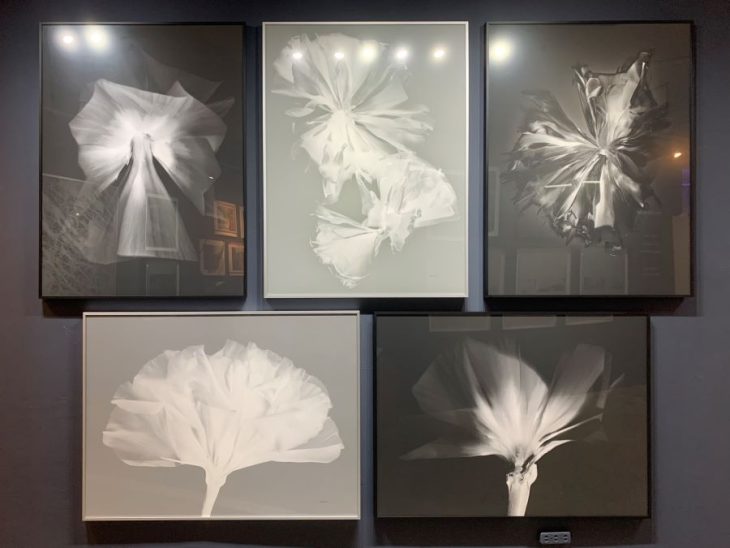 Before You Go…
Now that you know what to prepare and what to expect, it's time to head to the fair and discover what it has to offer. Let your feet take you from exhibit to exhibit and enjoy the art as it unfolds before your eyes.
Did we miss anything? Do you have any more tips you'd like to share? Make sure to comment these below!
Tash De Castro
Tash is often thinking of her next meal while palpitating over coffee. Legend has it that if you talk to her about food and bring her on a hike, you'll have her friendship forever.