Dyan Carolino
Dyan is a 25-year-old writer with a sense of humor…
https://www.instagram.com/p/BQAiNtzlVdv/
https://www.instagram.com/p/BKUnVlhj1zR/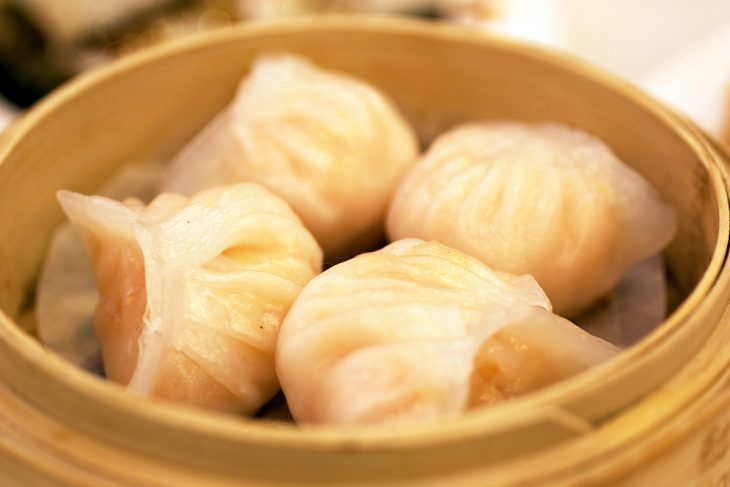 While many would prefer pizza and burgers on weekend evenings, a good portion of us prefers Chinese food and our weekly fix of dim sum. The long, impatient lines and lack of parking spaces along Banawe and in Binondo are proof of that.
But with the huge Chinese influence in our country, it's hard to pinpoint which place really holds the banner for the best dim sum. Lucky for you, we've asked foodies which dim sum places around Metro Manila are truly worth the visit. Unless you're okay with feeling dim sum-hangry, better keep the details of these 5 dim sum places in your back pocket.
Note: This list is not ranked.
King Chef
Owned by Michael Chan-Ang and Marites Apiado-Ang, King Chef is a Cantonese restaurant best known for their herbal soup and yummy Cantonese comfort food.
https://www.instagram.com/p/BNtM8JHhRHD/
"Madami na akong na-try na dim sum places pero dit talaga masarap, high quality," Emmanual Anonas, 23, said. "The place is also nice and clean, and the price, affordable."
King Chef runs a daily promo, wherein prices of their dim sum drop to as much as 50% at 8-10am, 2-5pm, and 9-12mn.
Location: 238 Center, Banawe Corner Panalturan St., Quezon City
Shi Lin
Named after the famous Shi Lin Night Market in Taiwan, this dim sum place serves authentic Taiwanese cuisine.
"Their xiao long bao's are da bomb. Plus their prices don't really hurt the budget," Patricia Carrillo, a 24-year-old foodie, said.
https://www.instagram.com/p/BPC_-UUjtf4/?taken-by=shilinphilippines
Although the skin is thick and top-heavy, the meat filling of Shi Lin's xiao long bao is quite generous. Their Noodles with Sesame and Peanut Sauce is a must try as well – the noodles are hand pulled and cooked al dente (firm), and the sauce has the perfect balance of nutty and creamy.
Location: 9 branches in Taguig (BGC), Makati, Manila, Quezon City
Golden Fortune
Also called Lok Hok as you may have heard from your Chinese friends, Golden Fortune Seafood Restaurant is another dim sum favorite.
"Pagpatak ng 9pm to 2am, super cheap ang dim sum nila. The range is P50 to P99," Jeric Carolino, a UP Diliman student and certified foodie, said. "Kung ire-rate ko 'yung lasa, from 1 to 5 siguro 4. Sobrang sarap, lalo na 'yung hakaw."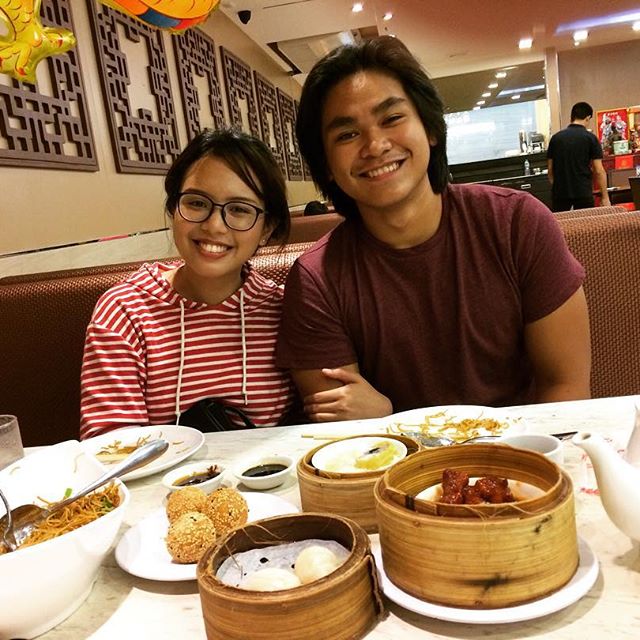 Take note that the place gets crowded early lunch and dinner, so come early.
Location: 678 T.M. Kalaw Street, Ermita, Manila
Wai Ying
Wai Ying was once Chinatown's best-kept secret, but now it's so packed you'd have to wait at the entrance for 30 minutes. But you'll be rewarded for your patience, as the restaurant is known for the same quality dishes you'd find in more upscale Chinese restaurants, at prices that won't make your wallet groan.
"Grabe doon. Hindi ko masabi kung bakit siya masarap. I-try niyo na lang!" Jayvee Diezmo said enthusiastically.
The place is known for their tasty siomai, fried beef wontons in curry, hakaw, and century egg siomai.
Location: 810 Benavidez Street, Binondo, Manila
David's Tea House
For the authentic Hong Kong dim sum taste, try David's Tea House.
"Authentic talaga 'yung dim sum, nasa individual steamer. Tsaka masarap," Mico Tablizo said. "Not to mention they have a variety of dim sums that are not usually available sa mga quasi dim sum houses."
Other than the taste and variety, David's Tea House is also known for their large food portions, making the price totally reasonable in our sunny corner of the universe.
Location: Branches in Manila, Quezon City, Valenzuela, Paranaque, Makati, Pasay
Are you craving yet? Visit these dim sum parlors when you've got your heart set on dim sum.
Dyan Carolino
Dyan is a 25-year-old writer with a sense of humor of a prepubescent male. On weekends, she hibernates.