Issa Baleva
Issa loves comic books, movies, and all genres of music.…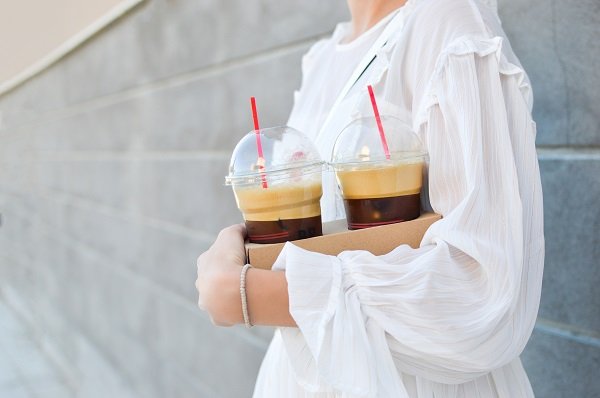 As much as I want to brew my own coffee in the mornings, I don't really have time to do it anymore. Luckily, there are several shops to choose from on my walk to work. What's even better is that they offer my favorite drink in iced variety for those warm mornings.
But finding a good cup of iced coffee at a reasonable price can be difficult. Starbucks, Tim Hortons, and Dunkin' Donuts, these three have always dominated the conversation on iced coffee. But how much of their influence is branding and how much of it is because of taste?
I asked four avid coffee drinkers to taste five popular iced coffee brands and judge them on taste.
Without telling them the brand or price, they gave their honest opinions on each. At the end, there were a lot of surprises. From the comforts of familiarity to the disappointment of a well-known brand, it was easy to see that some iced coffees are better than others. And some became popular for their aspirational value.
Find out which brand has the best iced coffee at the most reasonable price by watching the vlog below.
Issa Baleva
Issa loves comic books, movies, and all genres of music. You'll probably find her in some coffee shop in the South.