Geri Osorio
She loves writing because it's the perfect excuse for her…
Well, folks, it looks like we'll be quarantined to our homes longer than anticipated. Whether we're in the first or second wave (spoiler alert: we're in the first wave), we'll have to maintain physical distancing as long as there's no proper mass testing or a vaccine.
Many of us are guilty of using our newfound free time binging on shows and movies on Netflix. But if you're like me, who's too stingy to pay for a Netflix account, or if you're sick of watching Western films and Korean dramas, below are some local flicks you can stream for free on YouTube.
Bliss
Directed by Jerrold Tarog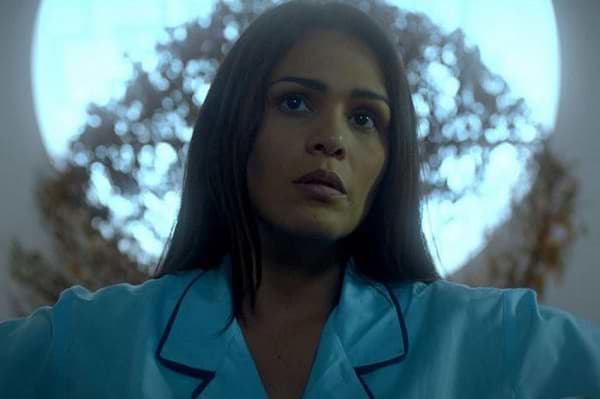 "Bliss" is a psychosexual thriller about Jane Ciego (Iza Calzado), a popular actress had an accident while shooting a film. Disabled and helpless, she's left to the care of her husband (TJ Trinidad) and a weird, mysterious nurse (Adrienne Vergara).
Trapped in her own home, Jane begins her slow descent into insanity. The suspicious characters plus the protagonist's condition make the narrative unreliable, so you're not sure if the events are real or just her hallucinations. The cinematography puts you in Jane's perspective, making you feel suffocated, paralyzed, and desperate for answers.
Of course, we have to commend the stellar cast. Calzado won the Yakushi Pearl Award at the Osaka Film Festival for her role as Jane. And Vergara delivered an unforgettable performance, nailing creepy and horrifying without exaggerating.
If you don't mind losing sleep tonight, stream Bliss here.
Bar Boys
Directed by Kip Oebanda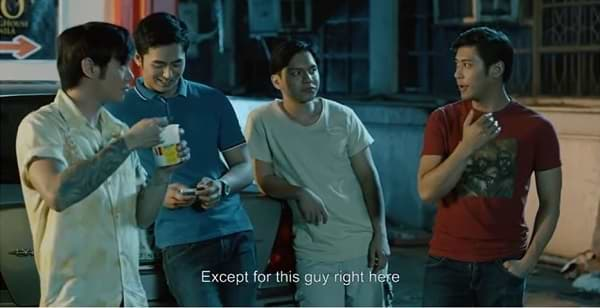 Starring Carlo Aquino, Enzo Pineda, Kean Cipriano, and Rocco Nacino, Bar Boys is a feel-good barkada film offering lessons on law and life. The four friends pass the entrance exam of a prestigious law school and go through the tribulations of being a future attorney in their own ways.
In a lighthearted and comedic way, "Bar Boys" shows us how to get into law school, what you need to do to stay, and what it takes to graduate. Although it ventures into simple universal themes, such as young love and rejection, teenage rivalry, and friendship, the film also dives into deeper topics.
The movie explores the realities of law school, from terrifying and eccentric professors to social class differences that affect education. "Bar Boys" also grazes the issue of fraternities and hazing and the moral dilemma of participating in such activities.
If you're planning to enroll in law school, watch Bar Boys here before applying.
I'm Drunk, I Love You
Directed by JP Habac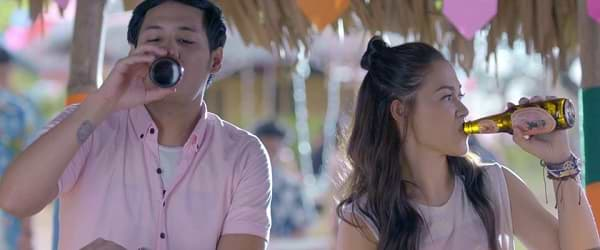 More than a love story, "I'm Drunk, I Love You" is a movie about pining. It doesn't have a unique, incredible plot. The story is so simple, so familiar that it hits too close to home.
Maja Salvador plays Carson, a graduating UP student who's been harboring feelings for her best friend Dio (Paulo Avelino) for seven years. Two nights before their graduation ceremony, they go on a trip to La Union with Jason (Dominic Ochoa), where Carson may or may not confess her love to Dio.
The brilliance of IDILY lies in the two main characters' performances. Maja is perfect as Carson, delivering an effortless portrayal of someone who yearns – something a lot of us can relate to. And Paulo is also brilliant as Dio. Ang gwapo, ang swabe. 'Yung tipong kung ako si Carson, mamahalin ko rin siya nang pitong taon.
Of course, the soundtrack is beautiful as well, tugging at your heartstrings in all the right moments. IDILY features local indie artists who deserve more recognition, such as Shirebound and Busking, Kai Honasan, and Ang Bandang Shirley.
If you're up for a night of alcohol, emotions, and all things intoxicating, watch "I'm Drunk, I Love You" here.
Sunday Beauty Queen
Directed by Baby Ruth Villarama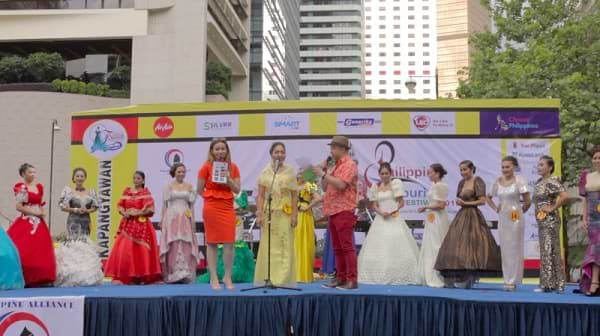 Winner of the Best Picture award in the 2016 Metro Manila Film Festival, "Sunday Beauty Queen" is a must-see. It's a documentary, following the particular tale of overseas Filipino workers in Hong Kong as they prepare for an annual beauty pageant.
This isn't exactly a new story to tell, with films such as "Anak" (2000) and "Caregiver" (2008) exploring similar themes while starring industry veterans. What makes "Sunday Beauty Queen" special is its raw and true-to-life perspective. Director Villarama barely needs to embellish the narrative for it to convey emotions; the story stands on its own, moving the audience to tears or causing us to laugh 'til we're breathless.
Unlike other OFW movies that bank on overdramatized tear-jerking scenes, "Sunday Beauty Queen" gently blends loneliness and celebration. Centered on a pageant shows, the documentary shows us the value of escapism – an important source of relief especially for our OFWs who are allowed to celebrate and be their happy selves.
If you don't mind waking up with puffy eyes in the morning, stream "Sunday Beauty Queens" here.
Other free local movies to stream on YouTube are:
Various production companies have uploaded some full-length films on their YouTube channels as well. Visit the playlist of TBA Studios, Cinema One, and Regal Entertainment on YouTube for more Pinoy movie options.
Geri Osorio
She loves writing because it's the perfect excuse for her to make more puns.