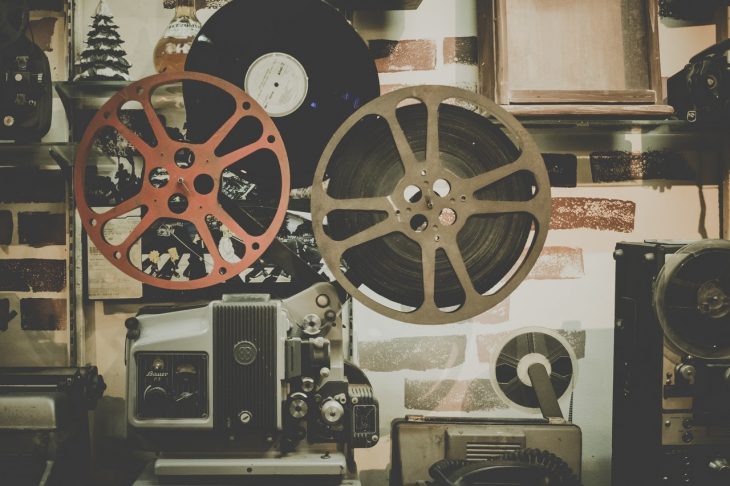 The biggest festival of independent Filipino films is back! With nine full-length films and twelve short films, we are all in for a treat. So, to make sure you don't miss a single film, we here at ModernFilipina.ph, created a screening guide to help you map out your Cinemalaya schedule.
But before that, take a look at the short synopses and teasers of the nine-full length entries:
1. Ang Pamilyang Hindi Lumuluha (Directed by Mes De Guzman)
Ang Pamilyang Hindi Lumuluha tells the story of a desperate mother searching for the family that doesn't weep, whom many believe can help her reunite with the loved ones she had lost.
2. Kiko Boksingero (Directed by Thop Nazareno)
After the recent death of his mother, Kiko, an 11-year-old boy, tries to rekindle a long lost relationship with his father who's a former boxer.
3. Bagahe (Directed by Zig Dulay)
Raped and pregnant, an OFW named Mercy (Angeli Bayani) goes home and is chased after by the authorities who suspect her of dumping her fetus in an airport toilet.
4. Requited (Directed by Nerissa Picadizo)
Matt, an ailing biker, decides to hit the trail for one last ride—an adventure that pits him against nature and the woman he desires.
5. Ang Guro Kong Di Marunong Magbasa (Directed by Perry Escaño)
Though he doesn't know how to read, Aaquil, a young farmer, serves as a teacher at a small barrio in Mindanao. When he suddenly disappears, his students give up education and join a rebel group, instead.
6. Sa Gabing Nanahimik ang mga Kuliglig (Directed by Iarlong Lionel Arondaing)
Magda's (Angel Aquino) confession to murder leaves a priest and altar boy feeling torn between keeping the confidentiality of a confessional and the need to be righteous.
7. Baconaua (Directed by Joseph Israel Laban)
Baconaua tells the story of Divina, whose father has been missing for months, as she tries to decide to have her missing father declared officially dead amidst the fact that the whole village wakes up to the astonishing sight of the sea that has turned red.
8. Respeto (Directed by Treb Monteras II)
An amateur rapper and a seasoned poet cross paths during a standoff between riot police and illegal settlers. Together, they overcome a number of challenges and in the process, they learn to move on from the struggles of the past, as well.
9. Nabubulok (Directed by Sonny Calvento)
A woman goes missing, and her American husband is alleged of killing her. When he takes flight, circumstances conspire to avert his plan.
Cinemalaya 2017 runs from August 4 to 13. The films will be screened at five locations: Cultural Center of the Philippines (CCP), Glorietta 4, Greenbelt 3, Trinoma, and UP Town Center. Tickets are priced at P150 for the general public and at P100 for the students.
Check out our screening guide below for the nine feature films: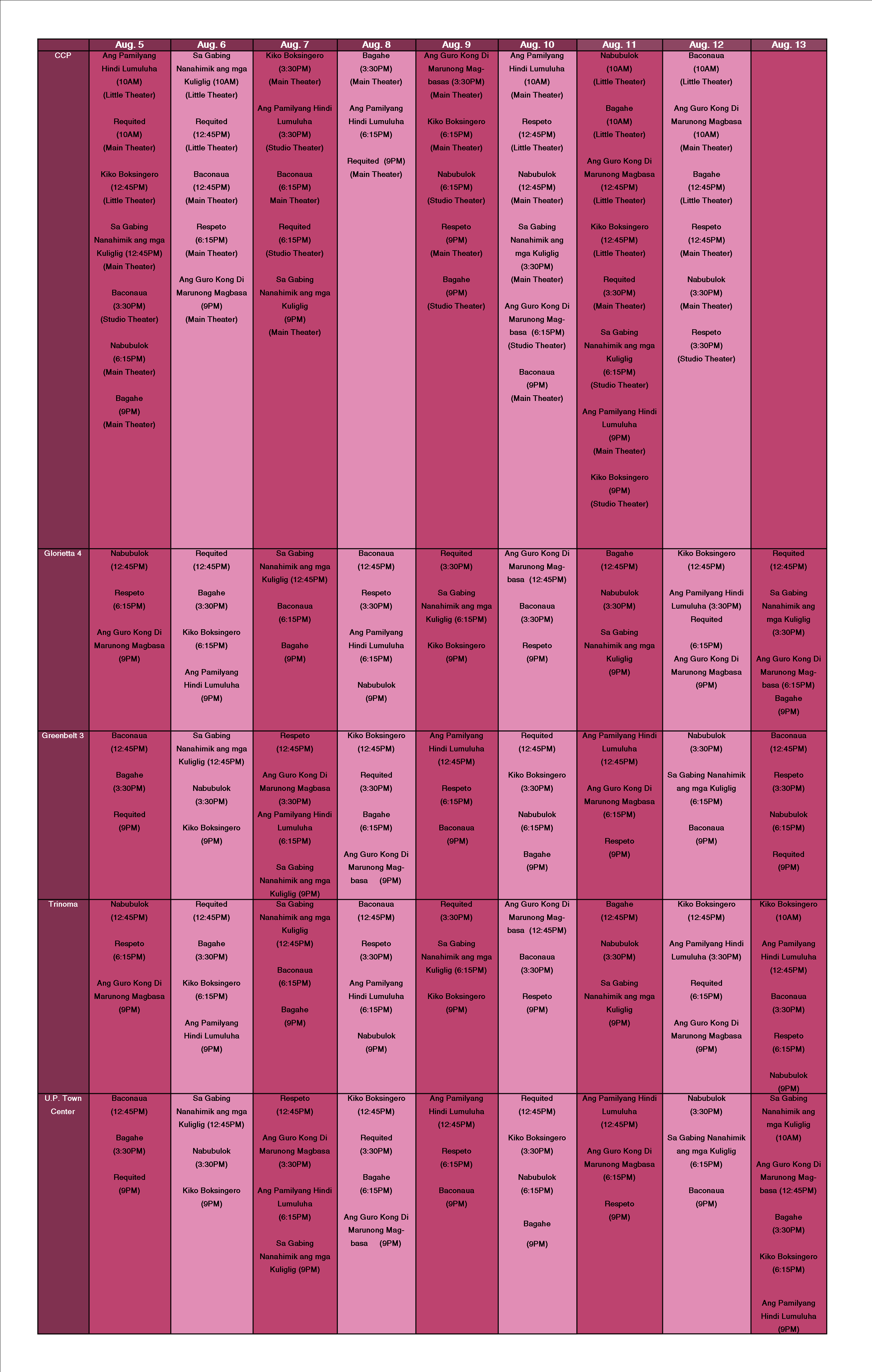 We hope our screening guide helps you plan your Cinemalaya schedule. See you at the festival!
Berna Sastrillo
She's a web content writer, a playwright, and the author of the children's novel, Detective Boys of Masangkay: Ang Mangkukulam.