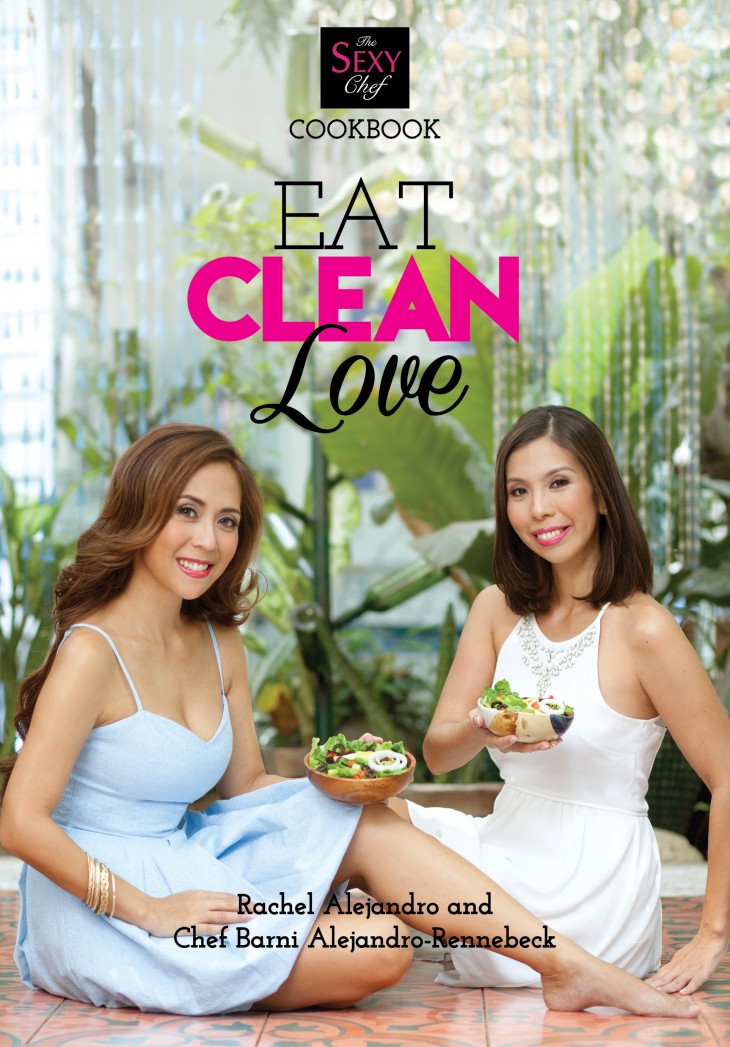 Diet food has come a long way–and it's no longer confined to tasteless salads or dubious cabbage soups. And while a lot of us would want these quality ready-made meals at our disposal, it's not always possible. Thankfully, local diet food cookbooks are also starting to emerge in the market, so we can all conveniently make healthy, waistline-friendly meals at home. Diet and healthy food veteran, The Sexy Chef, just recently released its second cookbook, entitled The Sexy Chef Cookbook: Eat Clean Love." Created by the Sexy Chefs themselves, sisters Rachel Alejandro and Barni Alejandro-Rennebeck, the cookbook has 60 new and original recipes that are easy to make.
About eating real food
"What we mean by [the title] 'Eat, Clean, Love' is eating real food," explained Rachel. "None of this fake diet stuff. No preservatives, extenders. We really promote cooking fresh, wholesome ingredients. It's not eating low calorie or low fat—it's eating real food." She added that having a diet that is actually unnatural is a no-no because what you want is an eating plan that you can sustain for the long-term. "What you want is a healthy eating plan for 'real life.' It's more practical, and you can apply it, because it's more personalized," she said.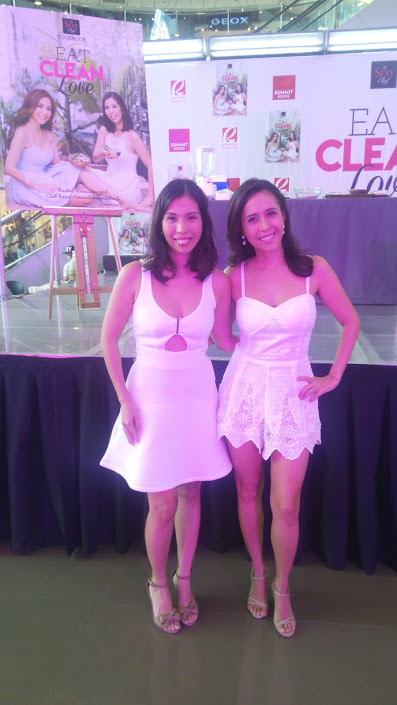 More recipes
Their new cookbook has more varieties of recipes for everyone (all passionately made by Barni), including low carb, vegetarian, and detox. There are also recipes for breakfasts, for kids' baon (perfect even for the pickiest kids), Filipino favorites, comfort food, and even healthy indulgence desserts.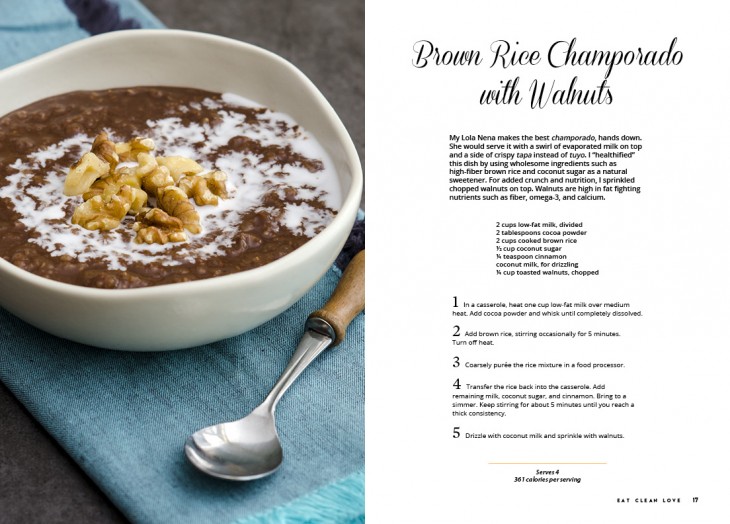 Rachel wrote the intro essays for each chapter of the cookbook, where she related personal stories and anecdotes from her and Barni's lives and how they were able to master the art of eating delicious, but  waistline-friendly food.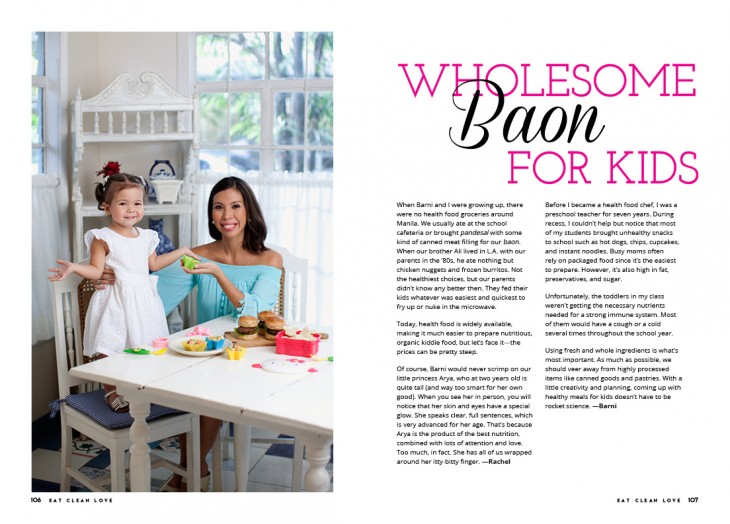 Advice for women who want to eat healthy, but lack resources
Rachel and Barni also gave advice for women who want to eat healthy, but don't have much time and money. Barni, who is also a working mom, cooks for both work and home. She said that she really uses her freezer a lot. "I cook a really big batch of example, Bolognese sauce," she explained. "It's really matipid, instead of making it in small batches." She just then gets from her supply of the frozen food as necessary.
Barni also said that she goes to weekend or gourmet food markets. It's where she's able to taste the cuisine of others. "Minsan nagsasawa na din kami sa food namin because we have it all the time, so it's nice to check out other food places and try something new," she said. She said that at times, they freeze the food they bought then thaw it, and eat it another time. "[Healthy cooking and eating is also about] planning in advance," she added.
On the other hand, healthy food doesn't have to be pricey, according to Rachel. "Mura lang naman yung mga gulay," she said. "Yung mga talong, malunggay, kangkong. You can cook all of that, and mura lang yung ingredients sa palengke but it's so nutritious. So there's really a way."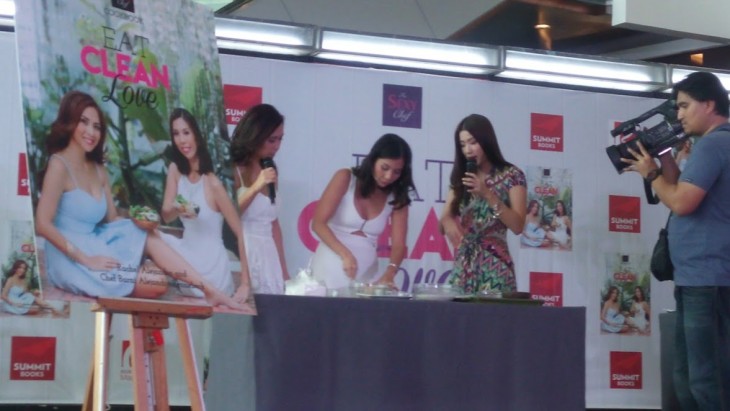 Imported ingredients aren't necessary as well. Rachel said that local ingredients are great for nutritious dishes. "You don't need to make a trip to the health food store," said Barni. "You can use what's in the palengke." 
Rachel said that what's important is how you prepare the food. Don't deep fry and try to use the ingredients in making something like sinigang. (There's a section on "healthifying" Filipino food in their cookbook.)
The Sexy Chef Cookbook: Eat Clean Love is now available in bookstores, newsstands, convenience stores, and supermarkets nationwide for P295. Check out The Sexy Chef via Facebook and Instagram using the username @thesexychef for more info. You can also visit their website at www.thesexychef.ph. 
Melissa G. Bagamasbad
Dark chocolate, dogs, and adventure are just some of Mel's passions. Aside from doing her best to live life to the full, she plans on writing her own fiction one day.