Joy Soriano
Joy has been a vegan for over 20 years. She's…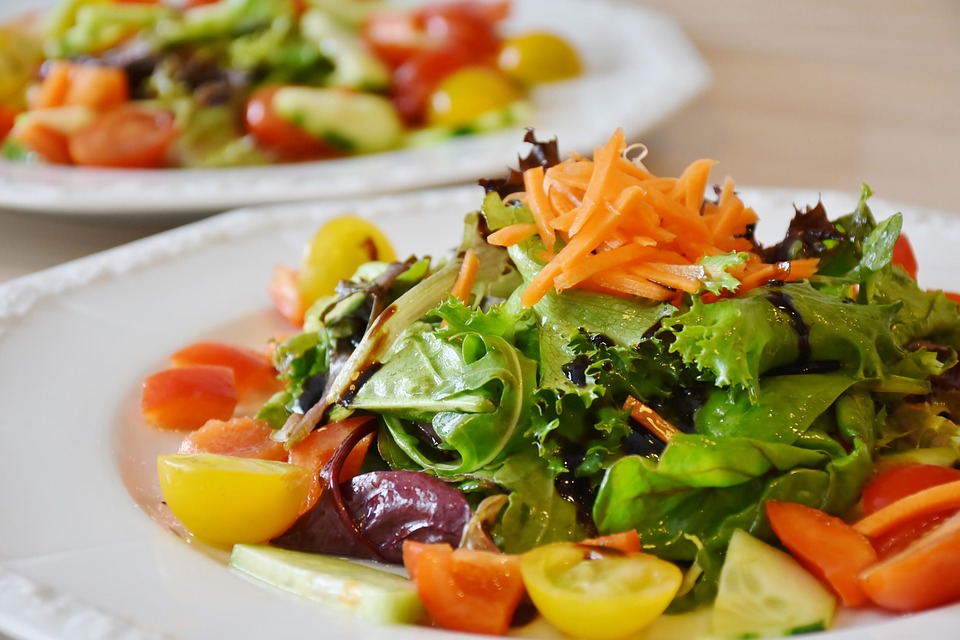 You will not die from starvation when you switch to a vegetarian diet. For one thing, you can cook your own food. If you can't cook, your chances for survival is slim (on the bright side, you'll slim down because you're eating less).
For another thing, you can eat out — and you will have plenty of options because restaurants are adding vegetarian/vegan options in their menu.
There are no vegetarian restaurants in BF Homes Parañaque. There are restaurants with vegetarian dishes on their menu. As a vegan, I tend to have "long conversations" with waiters. Yes, I'm that annoying customer. When I'm ordering, I make sure that the vegetable dishes don't contain any ingredients I can't eat (anything with a face). That includes seasonings with animal by-products, such as fish sauce, oyster sauce, and Bouillon cubes.
I'm generally limited to the mushroom, kangkong, tofu dishes on the menu (please, no tears). Along Aguirre Avenue, I eat in bars I'm familiar with because I know I can get the dishes without the meat ingredients.
If you're in my neck of the woods, give these places and these dishes a go:
BREAKFAST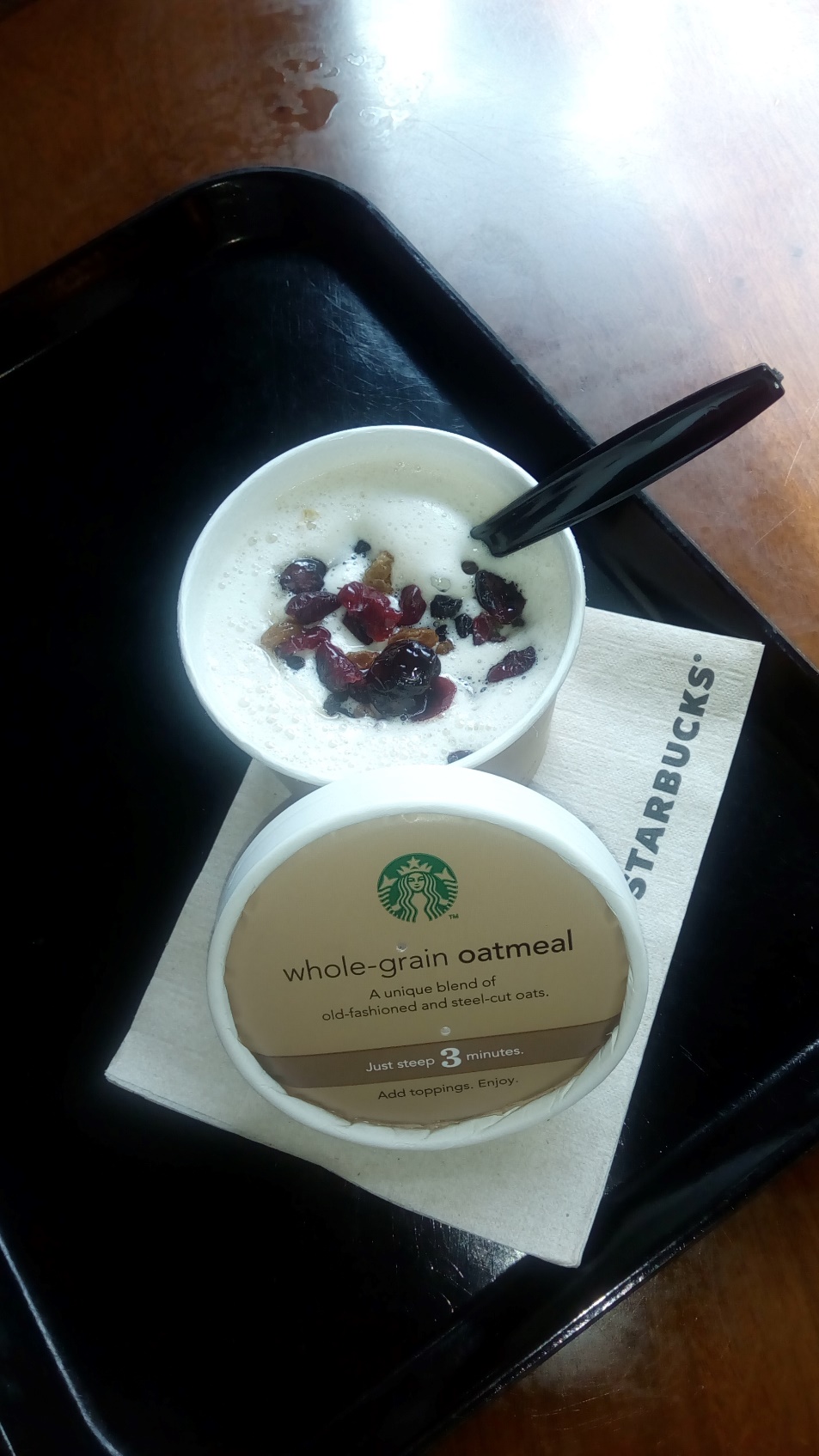 Splurge – Starbucks, 295 Aguirre cor. F. Cruz St.
What to get: Perfect Oatmeal with Soymilk (P95)
Whole grain oatmeal. Dried fruits. Agave nectar. Swimming in soymilk. What's not to like about this breakfast? Seriously. You'll lap it up.
Save – Sinangag Express, 320 Aguirre Ave.
What to get: Tokwa (P25)
Cheapest breakfast you can get in BF Paranaque. Best of all, it's 24 hours so you can stumble or crawl (depending on how much you've had to drink) in after several "happy hours."
LUNCH
Splurge – Conti's, President's Ave.
What to get: Mushroom Al Ajillo (180)
The dish is actually Shrimp and Mushroom Al Ajillo, and it's cooked in olive oil and garlic. But you can get it without the shrimp, or have it on the side so your meat-eating family can have at it. It's not a small portion because it's an appetizer. But it's good enough if you don't want to fill up on food, for whatever reason.
For heartier fare, you can try their Tofu Steak (P225), which is tofu stir fried with shiitake mushroom. It comes with crab salad and Japanese fried rice, but you can substitute the fried rice for a plain one and, give the salad to your dining companion. The place is pricey but they take credit cards.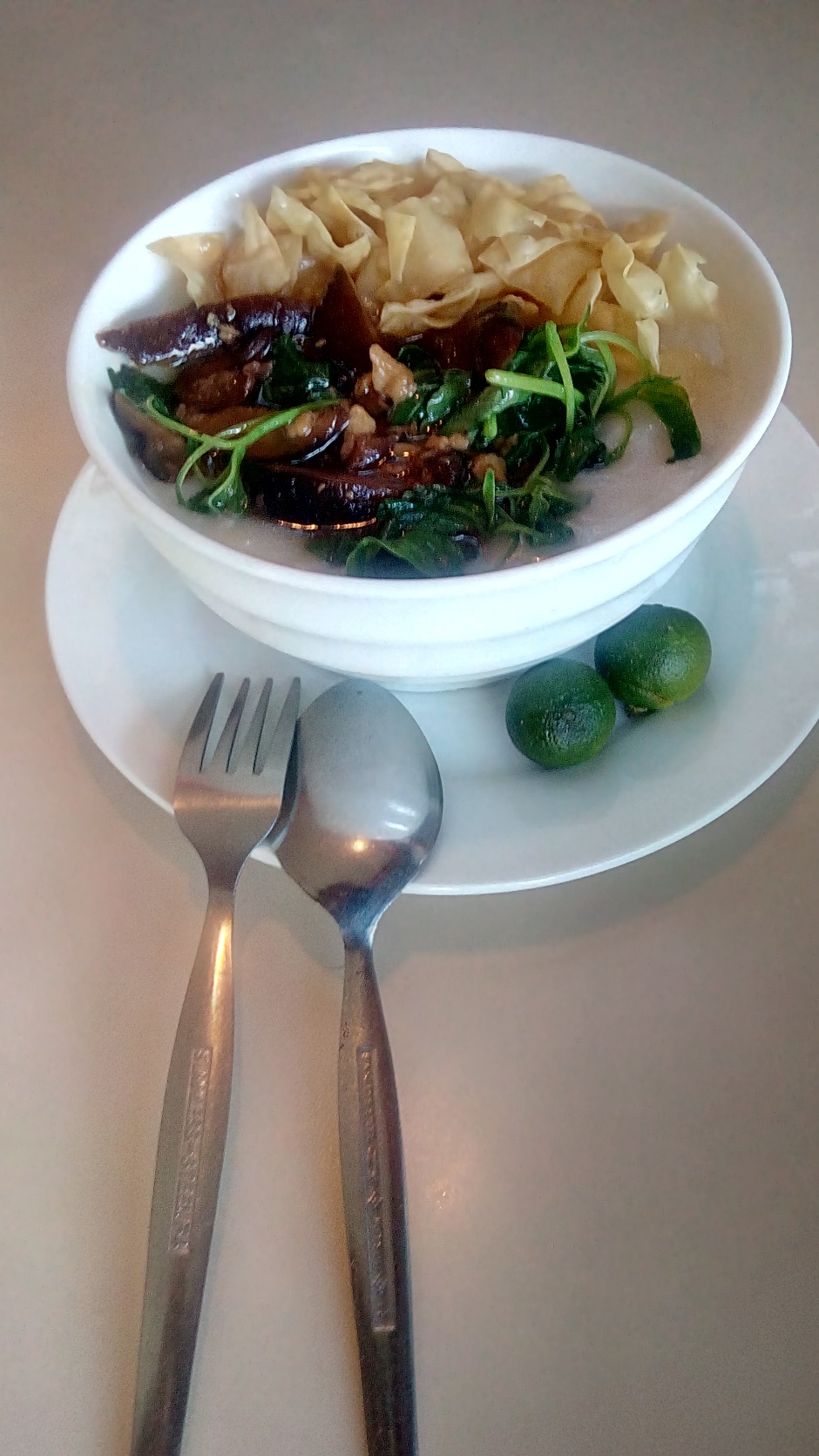 Save – Lugawan Republic, 33 Aguirre Ave., cor. Pilar Banzon
What to get: Vegetarian Lugaw, Shiitake and Spinach (P90)
Oh the weather outside is freaky — and a bowl of steaming hot lugaw hits the right spot. Lugawan Republic is one of the more affordable places in Phase 1. Also, it's next to Iago's, which is a bar.
So if you like a "spirited" lunch (like I do, sometimes), get the vegetarian lugaw. It's plain lugaw (not cooked in meat broth and no Bouillon cubes) with three options: Shiitake and Spinach, Three Kids of Mushroom and Mushoorm with Youngcorn (P90). It's open late and they take credit cards, too. No Wi-Fi though.
DINNER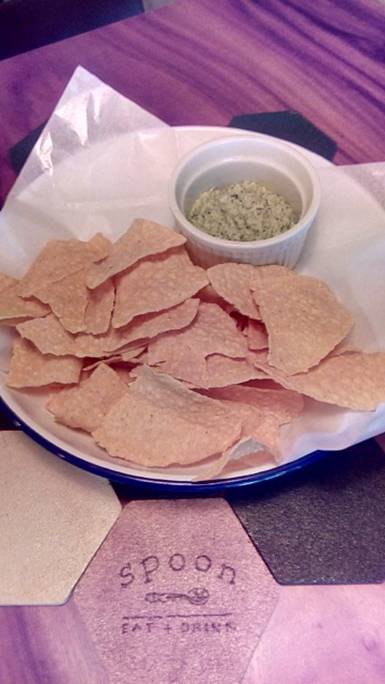 Splurge – Spoon, Unit 1A, 319 Aguirre Ave.
What to get: Edamame Spinach Dip with Plain Nachos (P180)and Quinoa Tabbouleh Salad (P150)
It's kind of a hip new spot, design-driven and modest in size. It's ideal for couples and small (really small) groups. If the place gets packed with enough loudmouths, you'll go through lunch as if it were a practice in anger management (or maybe it's just me). Fortunately, the kitchen serves up a good vegan dip.
The dip is made from edamame, spinach, tofu, cilantro and lime juice. The quinoa salad can be made without the feta cheese. It's a small serving because it's an "extra." You can also try the Mushroom Israeli Couscous (P150), which I should've but I let the waiter talk me into getting the quinoa. The quinoa isn't so bad, but you really have to love healthy stuff to think it'll rock your socks off.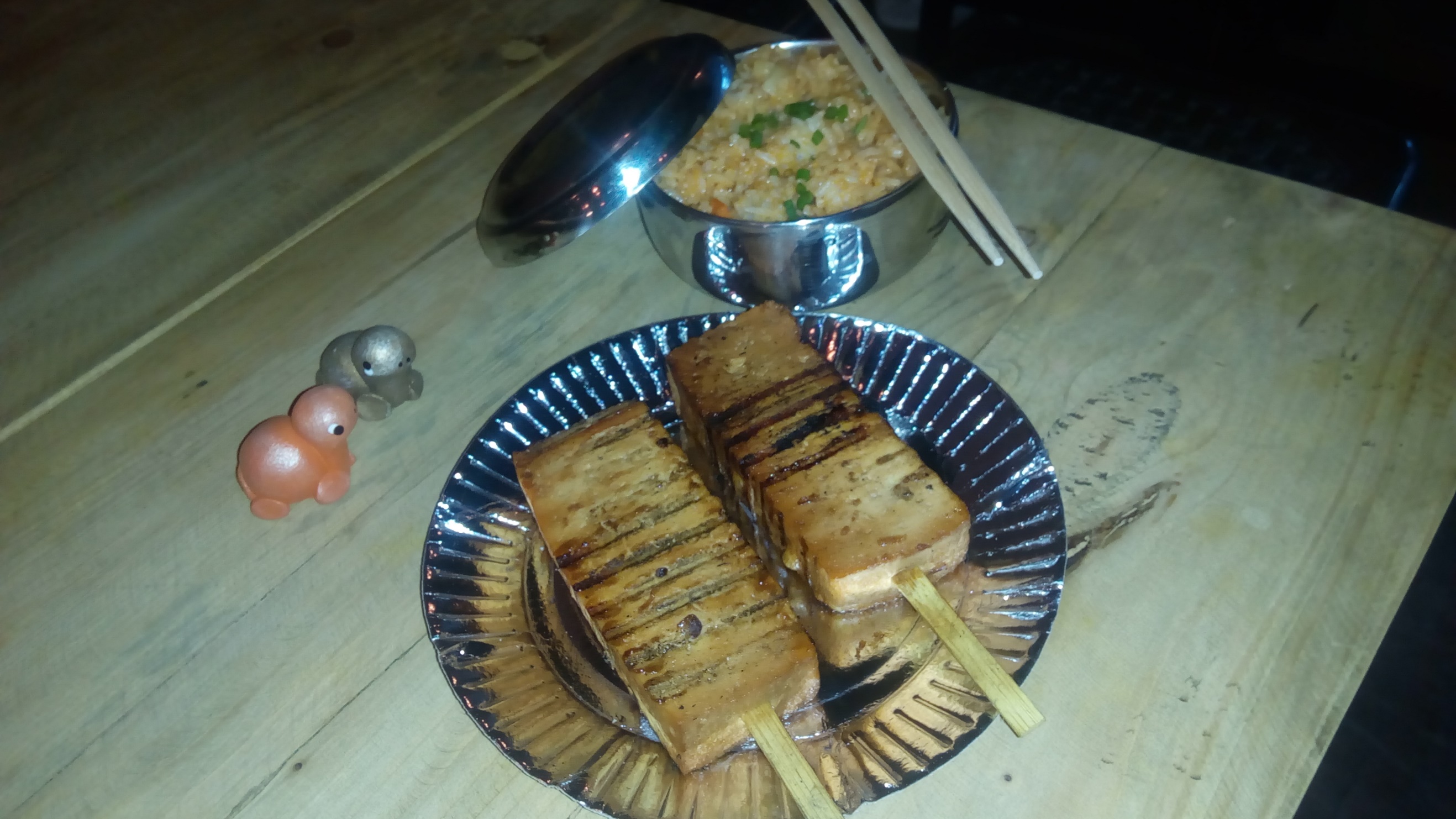 Save – Tipsy Turtle, 287 Aguirre Ave.
What to get: Grilled Tofu (P135) and Curry Rice (P65)
I like this new place. First, it's "tipsy turtle," you have to love the name. Second, the tables are stacked with San Miguel beer crates. Third, it's cheap and the waiters are friendly. Fourth, they have free Wi-Fi. And fifth, they have interesting drinkage: Poor Man's Baileys (P100), with Milo, milk and dark rum. I can't drink it, but — respect.
Oh, and the food is delicious. The Momentoshi (the brand) tofu is soaked in Chinese-inspired sauce (no meat of any kind) overnight, and grilled — by itself. If you're vegan, you have to make sure the kitchen grills it on its own. The Curry Rice has a bit of kick to it, and with the thickness of the tofu, you'll be satisfied with dinner at this place.
There are other places in BF Homes Paranaque with healthy options in menus. Most dishes lack flavor. Some establishments have bad service. I never return because awful service is worse than bland food. I was going to include Bread & Botany (Elizalde cor. Aguirre Ave.) in this list except, their only meatless option, Sloppy Shroom (three kinds of mushrooms, with or without the mozzarella), is served in potato bread, which contains dairy. If you're lacto-ovo, you can give it a go.
Next time: vegetarian places in and around the Metro.
Joy Soriano
Joy has been a vegan for over 20 years. She's done a wide range of stories for magazines, from music and movies to business and culture matters. She continues to write professionally to this day — like, right this very minute.