Issa Baleva
Issa loves comic books, movies, and all genres of music.…
How often do you eat at your desk? Have you turned into one of those people who can't seem to even take a break without stressing over the "wasted" time? If so, then it looks like you've got to straighten out your priorities.
A desk lunch might seem like a good idea, especially when you're pressed for time, but it can be detrimental to your work life. Taking your well-deserved lunch break is necessary to reboot your mind for the latter half of the day. If you really can't go out because there aren't many options in your area or the lines in restaurants are always too long, consider downloading a food delivery app.
These apps have been optimized to show you restaurants within your vicinity. You even have the option to order your lunch in advance and have it delivered at the time you want.
Here are the different food delivery apps you should check out.
1. Foodpanda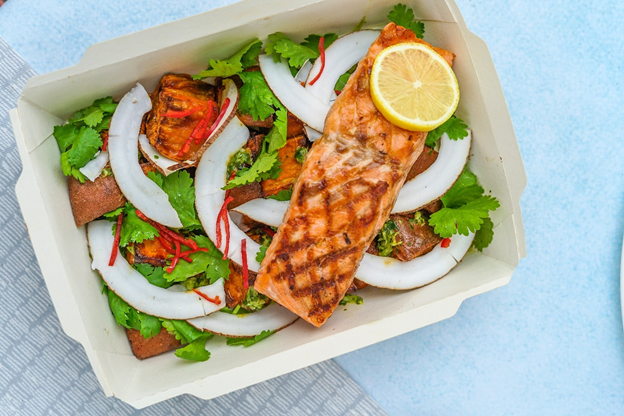 A personal favorite of Modern Filipina writers, Foodpanda is reliable and has plenty of options. Founded in 2012 in Berlin, the brand's dash of pink has become a staple throughout the country's busy roads in recent years.
Foodpanda continues its expansion in the Philippines with its growing list of food and beverage partnerships. As of May of this year, the company has over 2,500 brands on its roster. These range from casual dining fare to family-style restaurants so you have a wide selection for every day of the week. Although the app has a standard delivery fee of P35, it releases several discount vouchers throughout the year.
2. GrabFood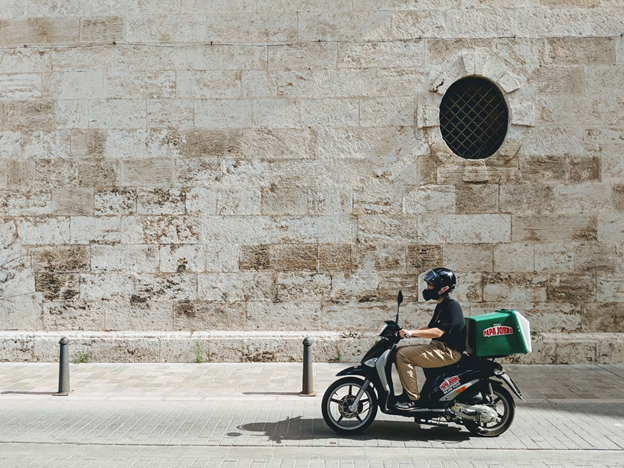 GrabFood delivery may have had its fair share of mishaps this year, but it's still in the running. In August, the Singaporean company has helped over nine million micro-entrepreneurs in the Philippines. These are mostly composed of name brand restaurants and small-time vendors located throughout the metropolitan areas.
Have your pick of boutique beverage shop or popular fastfood items when you use GrabFood. It has a standard delivery fee of P45, so you don't have to worry about reaching a minimum order amount. It's also one of the few food delivery apps that offers an online payment option. Break out that credit card and order yourself a treat from this online food delivery app.
3. LalaFood
Lalafood grabbed attention when it first launched for its 45-minute delivery time. This luxury comes at a price though, with the app only accepting orders in Makati, Taguig, Quezon City, Pasig, Mandaluyong, and San Juan. Additionally, unlike Foodpanda and GrabFood, LalaFood is only open from 10AM to 10PM.
Branching out from the courier service Lalamove, the food delivery app is slowly gaining an urbanite following.  Its guarantee of fast service is attractive to office workers who just want good food to get them through the rest of their day. The only downside of LalaFood is its lack of variety in payment options since the app only offers cash-on-delivery for its users.
Don't let the stress of work keep you from enjoying your lunch break. Skip the long lines and get the most out of your break with any one of these apps.
Issa Baleva
Issa loves comic books, movies, and all genres of music. You'll probably find her in some coffee shop in the South.