Chryss Segovia
Chryss loves ice cream, literature, and East Asian pop culture.…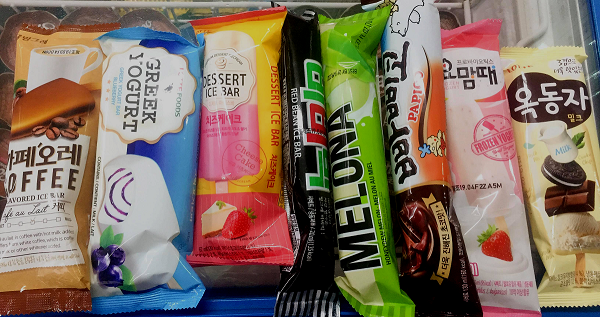 I love Korean ice cream. Actually, I love all kinds of ice cream, but Korean ice cream definitely tops the list. There's just something about their signature milky texture and sweetness that makes me want to indulge in them every day. Plus, they're pretty cheap for their quality. You can already buy a bar for only P25.
Whenever I go the Korean grocery store near my office during my lunch break, I always make it a point to buy at least two or three ice cream bars to get me through the work I left on my desk. If there's one near your office or in your neighborhood, here's a round-up of popular Kpopsicles that can be your next favorite frozen treats.
Melona (메로나)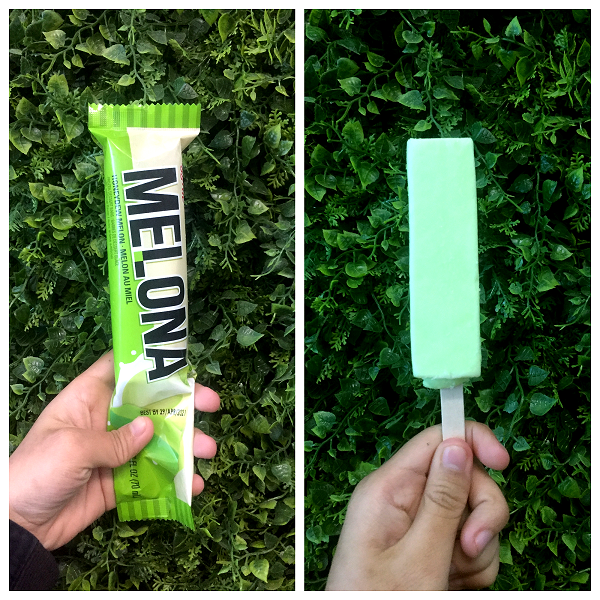 Of course, I had to start this list with the most popular Korean ice cream bar among Filipinos: the ever-popular Melona. These bars come in different flavors, such as honeydew melon, strawberry, mango, coconut, and banana. Melona bars, for me, are more addictive than gelato—with their velvety smooth and creamy texture. Almost like a soft serve but in bar form, these ice cream bars melt in your mouth like a dream.They're also very refreshing and taste like you're actually eating the juiciness of the fresh fruits.
B-B-Big (비–비–빅)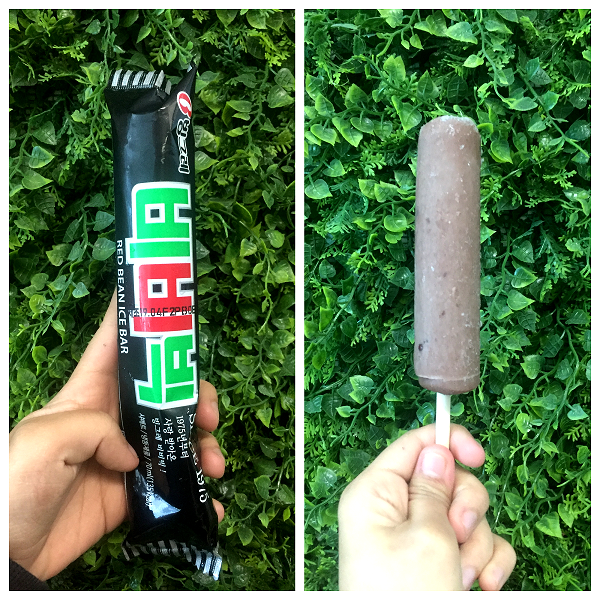 Red bean is a popular ingredient in many Korean desserts, so it's no surprise that they have a red bean-flavored popsicle. B-B-Big might seem like an unusual ice cream bar for us, but it's an old favorite of many Koreans, mainly because they grew up eating it. The ice bar has been around since 1970, and it's still popular today because well, it's simply delicious. It tastes exactly like red bean and it has a nice grainy texture because of the ground beans. There are also actual beans inside the bar, making it extremely filling. I immediately felt full after eating one bar.
Yomamte (요맘때) Strawberry Yogurt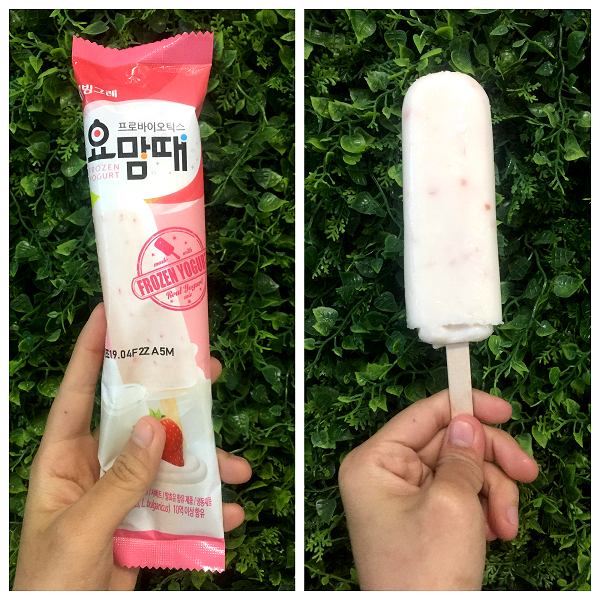 The Yomamte Strawberry Yogurt bar is my favorite! I usually don't like strawberry-flavored ice cream, but the popsicle's small chunks of strawberry are enjoyable instead of overwhelming. Froyo lovers will definitely love this one as it has the tangy kick and distinct sour-sweet taste of yogurt.  The only downside about its creamy texture is that it melts easily so I usually have to gobble this up in less than five minutes.
The Yomamte bars also come in two other flavors: original and peach.
Lotte Foods Greek Yogurt Bar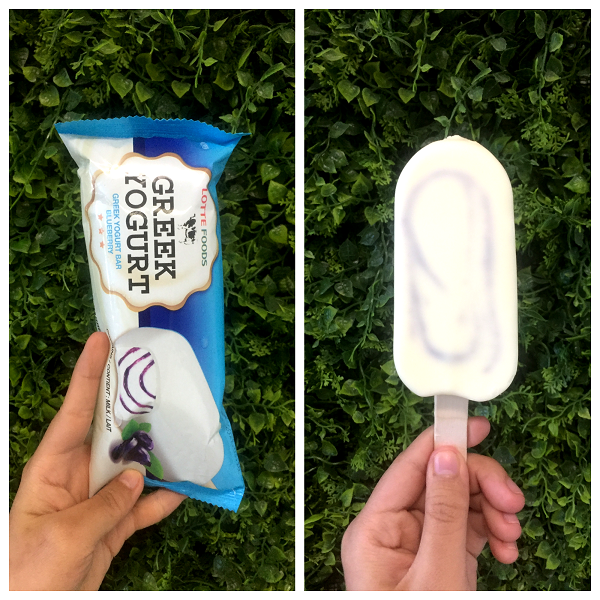 Next on the list is another frozen yogurt on a stick except this time, it's Greek so it has a thicker consistency and a stronger flavor. It has a white chocolate coating and blueberry swirls. The first bite is heavenly but halfway through, it begins to taste sickly sweet. I think that the white chocolate shell overpowers the taste of the yogurt and the blueberry.
Would I buy this again? Probably not. It's an interesting creamy sweet treat, but I wish it tasted more like yogurt instead of white chocolate.
Cafe au Lait(까페'오레)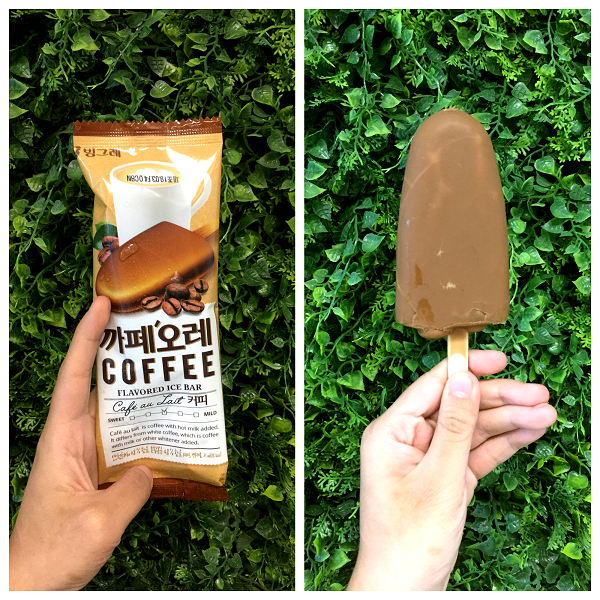 Do you love coffee and ice cream? Well then, the Café au Lait is the popsicle of your dreams. This bar consists of coffee-flavored ice cream coated in a rich and delectable coating that's also coffee-flavored.
I'm actually not a fan of coffee so I let my officemate, Kat, try this one for me. According to her, the coating has a nice and brittle texture and the bitterness of the coffee shines through the sweetness of the cream. It also has that sweet and milky blend that many Filipinos prefer in their coffee.
Lotte Foods Cheesecake (치즈케잌) Ice Bar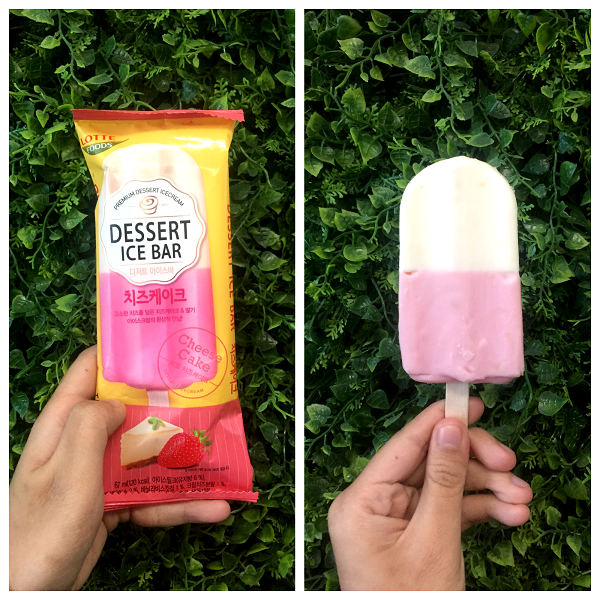 This strawberry cheesecake ice cream bar is another one of my favorites. It has actual cheesecake bits inside, and its thick texture is so satisfying, especially during a particularly hot day. It has the candy-sweet taste of artificial strawberries, but it's subtle. Not cough syrup sickening.
To be honest, I can eat these cheesecake bars all day.
Papico (빠삐코)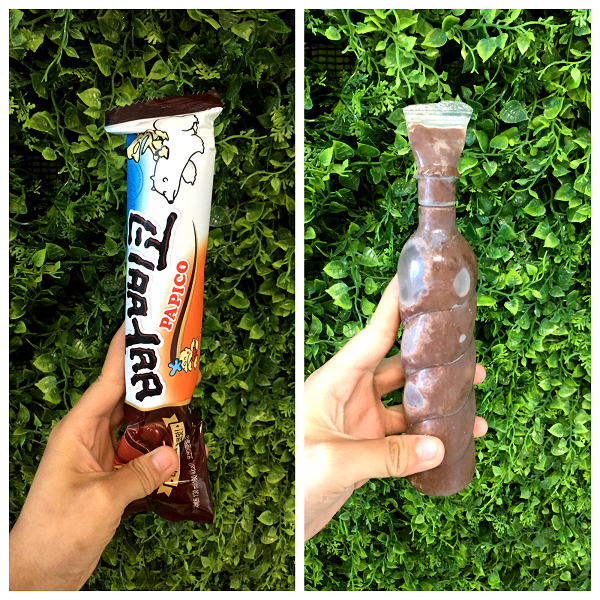 OK, so the Papico actually classifies as an ice pop instead of a popsicle. But I only found out when I opened the packaging. I still decided to include the ice pop because this is likely to satisfy the sweet tooth of chocolate fanatics. At first, it's a bit hard to open the plastic bottle. But the struggle is worth it when you finally have a taste of its rich and luscious chocolate flavor.
What's even better is that you can easily eat it while you're on the go without worrying that you'll have a mess on your hands.
Twelve years ago, during my early days as a K-pop fan, eating Korean ice cream was just a dream. Now, with Korean stores popping up everywhere in the Philippines, I can eat the creamy ice bars whenever I want. And so can you.
Which Korean ice cream bars have you tried or want to try? Comment them down below, or check us out on Facebook.
Chryss Segovia
Chryss loves ice cream, literature, and East Asian pop culture. She would like to pet your dog.