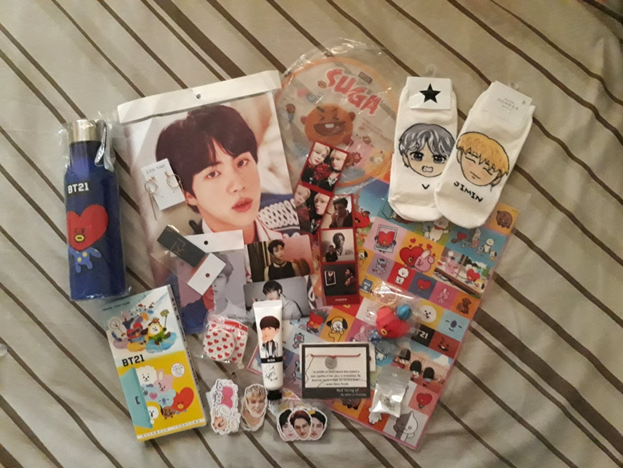 The fandom life is a busy one, especially the KPop fandom. In between debut stages and comebacks of our favorite idol groups, we're always following concert updates on Twitter, debating whether our idol is actually dating, and practicing cover dances. Then there's also the fandom merch to worry about.
Merchandise is a must-have for every fangirl.
I learned this as I progressed through fandom phases (F4, Harry Potter, One Direction, Twilight, BTS — been there, done that). What you buy is a representation of your membership in a particular fandom. So if people see you wearing a Gryffindor shirt, they'll know you're a Potterhead sorted under Godric Gryffindor's house.
I have a LOT of fan merch at home.  My friends, who are in the same fandoms, also have their set of merchandise. Some have an album, others have an entire collection. The differences in their quantity of fan merch come with their differences in opinion regarding the subject.
"You have to buy them! It's a sign of support!"
"I think it's a waste of money. I only buy the albums. The others I can live without."
"How can you not have the latest merch? That's like a fangirl sin."
"I don't buy at all. My love for them is enough."
So what's the real deal? Should you really buy or have mercy on your wallet?
Before You Say "Yes!" to the Merch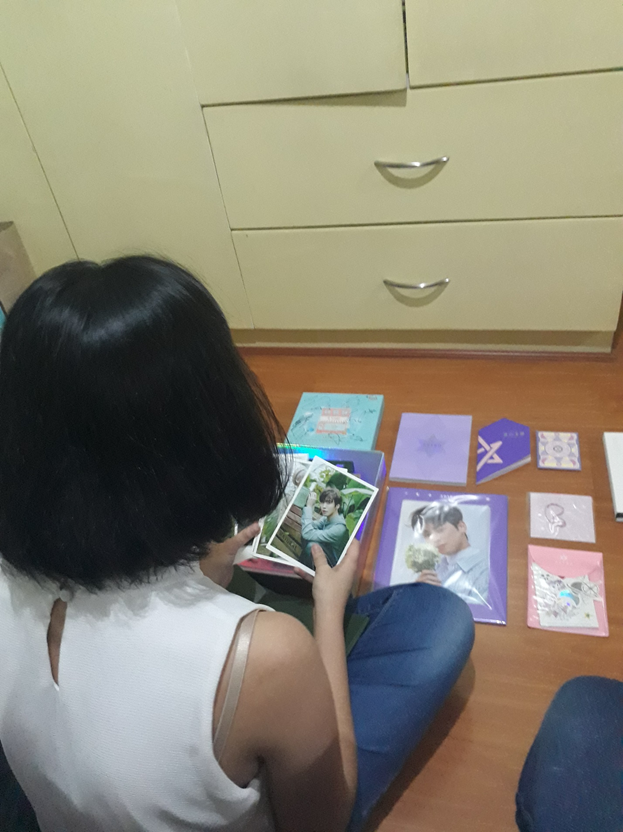 Fan merch is fun, in my opinion. I think you have a right to splurge on stuff that represents your fandom, but there are also limits.
Splurging is OK if you have the budget and you've sorted out your financial priorities. Please don't get into debt because you just had to buy four versions of one album. Most fangirls struggle with budgeting because once they see an ad for merch (and it's a limited edition), they just have to get their hands on it.
Still, it pays to be a responsible fan. Before you go crazy with purchases, save for it first. That way, you can splurge without feeling bad about the bills you have to pay.
The Merch You Need: The Essentials
Album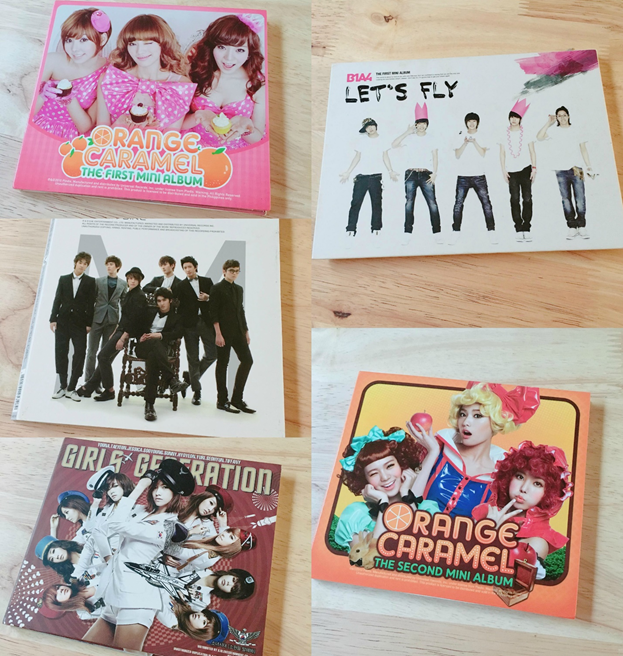 Albums matter. Yes, Spotify allows you to stream all of your favorite artist's songs, but buying an album shows true support. In the Kpop circle, fans buy albums to help their idols win music shows and charts. Fans also buy albums to support their group's humanitarian projects. In the case of BTS, the band and their entertainment agency donated 3 percent of the Love Yourself series' physical album sales.
Kpop albums are also worth your money. Apart from the CD, you get a photobook, poster, photocards, and other freebies.
Clothes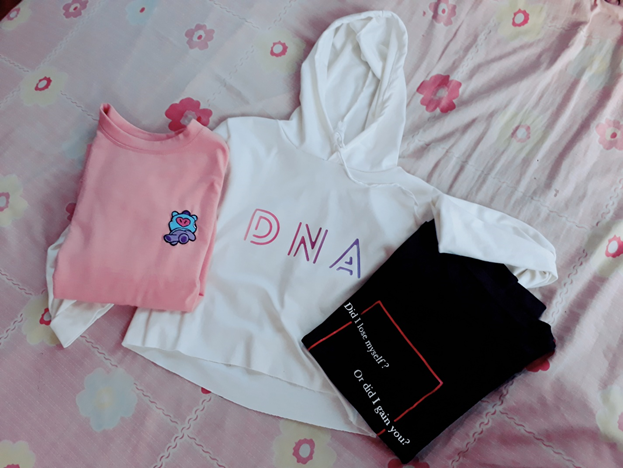 Fan shirts, socks, and hats are good since 1) they're basic needs and 2) you can wear your fandom with pride wherever you go.
I have friends who prefer to buy the official shirts of music groups. They can be pretty pricey and you have to line up before the concert to score some of these. Unfortunately, there's no guarantee that you can get one. Some local buyers offer group orders (popularly known as pasabuys) so that you can secure a shirt. But these can be more expensive since you're also paying for the shipping fee.
Creative fans and entrepreneurs answer this need by producing fan shirts that are less expensive but of high quality.
Lightsticks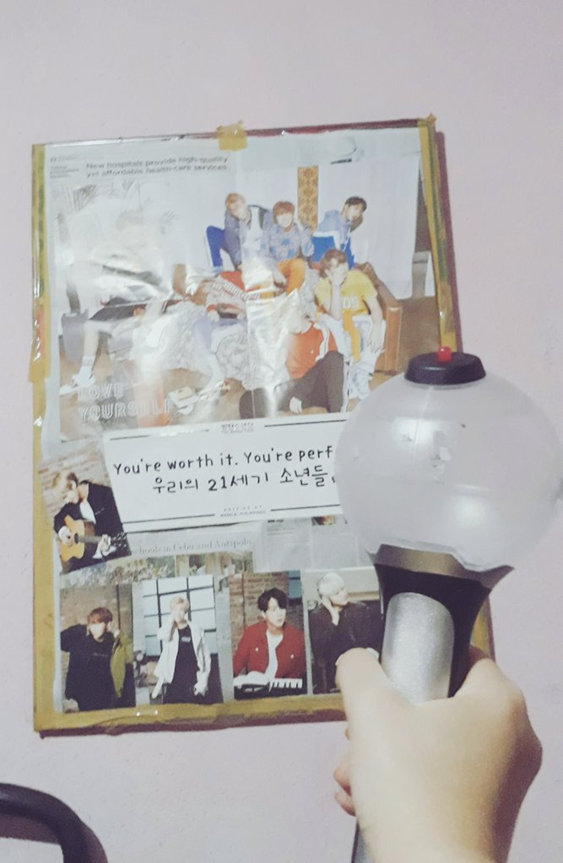 Personally, I can live without an official lightstick. During BTS' WINGS Tour in 2017, my friend and I survived with using a P200 unofficial lightstick. My ARMY bomb is just a gift from one of my closest friends (bless her soul).
But as some fans say, it's not legit unless you have the official lightstick. It is a must-have, especially if you're attending a concert. Kpop concerts are always about the light oceans, i.e., all the fans using their lighsticks and flooding the concert arena with pretty lights.
"It's OK to Buy but Think About It" Type of Merch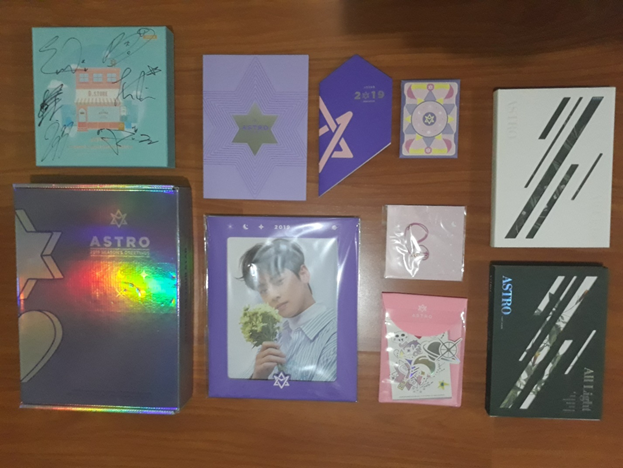 There is some fan stuff that we think as must-haves, but in reality, we can live without them. I'm not saying that you don't have to buy these or that you're wasting money if you do. These are items that you don't need to buy or can buy in the future if your budget doesn't allow you.
Photocards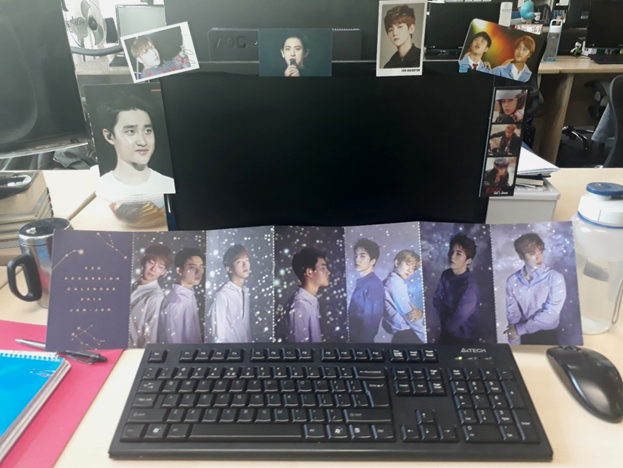 Photocards are the usual staple for Kpop fans. Most albums contain a photocard of a particular member. Since there's only one piece, some fans are driven to complete all of them. Buying more than one piece of each version of an album burns a big hole in the wallet, which is why some fans resort to Shopee and Twitter to complete the photocards.
It's OK to buy photocards, but personally, I don't think it's wise to splurge on them. Unless you have a place to display all the cards you bought, these will most likely sit in a folder stowed away in your desk.
Photocards can be a great buy if you're planning to sell them off to collectors. I visited Shopee to see how much people sell their PCs. The cheapest I could find was P400.
All The Other Extras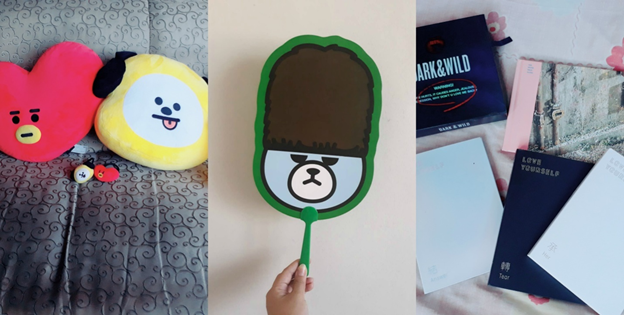 Dolls, stickers, PET bottles, and handy fans — these are just some of the extras under the fan merch category. You don't need them, but it's fun to have them. Buy these things when you have extra funds.
Fan merch is part of the fun in fandoms. We buy them because of our love for our faves and that's OK — as long as we're responsible for our finances.  Make sure your wallet won't shed too many tears when you click the CHECK OUT button or send your Google Docs sheet to a buyer.
What about you? What are your thoughts on fan merch? Share it on our Facebook page.
Ashley Petallano
Ashley is an awkward potato in love with words, Kpop, and corgis. She spends her free time dancing like one of those balloon things you see in malls.